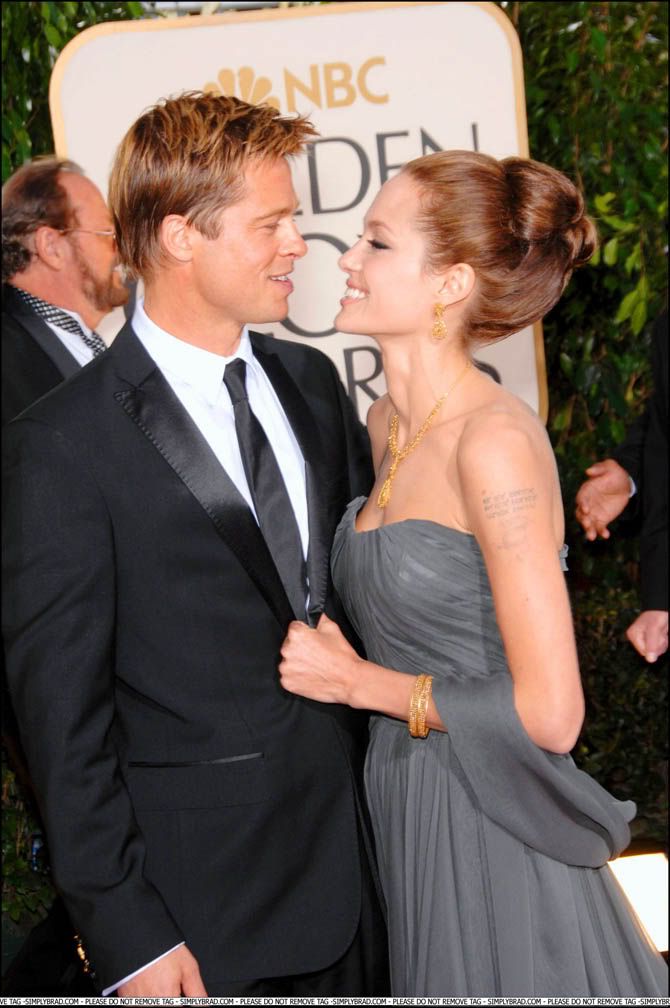 Star is reporting that Angelina's mom Marcheline Bertrand's dying wish was for Angelina to marry Brad. How they would know what went on in the private conversations between Angelina and her mom in the hospital is up to question:
Star can reveal exclusively that before succumbing to her illness, Marcheline, who was 56, shared tender last moments with each of them. "Marcheline was heavily medicated, but she was conscious for a lot of the time," says the source. "Marcheline asked Brad to take care of Angelina and the kids [their adopted children Maddox, 5, and Zahara, 2, and their biological daughter Shiloh, 8 months]," says the source. And she made a similar, equally impassioned plea to her headstrong daughter.

"She spent the most time with Angelina — she told Angelina that her dying wish was for her to marry Brad," says the source. "Even during her darkest days over the past months, Marcheline [had urged] Angelina to marry him. Marcheline adored Brad and believed he was an angel sent into their lives to take care of Angie." So now, adds the source, despite Angelina publicly vowing in the past that she and Brad would not marry, "there is no way Angelina's going to let her mom down."
I guess the source could have been a nurse or something, but it sounds more likely that Star made it up. US Weekly ran a quote from Angelina's mom before Shiloh was born saying , "I love Brad. He is wonderful. I am very, very happy and very excited for them," so it doesn't sound like that much of a stretch to say she told them she loved them on her deathbed and asked them to get married.
Brad Pitt was seen pleading with the paparazzi outside his Hollywood mansion to leave his family alone in their time of grief. It predictably was ineffective. He must have tried to switch strategies after being understandably a little grumpy with photographers a couple of days ago.