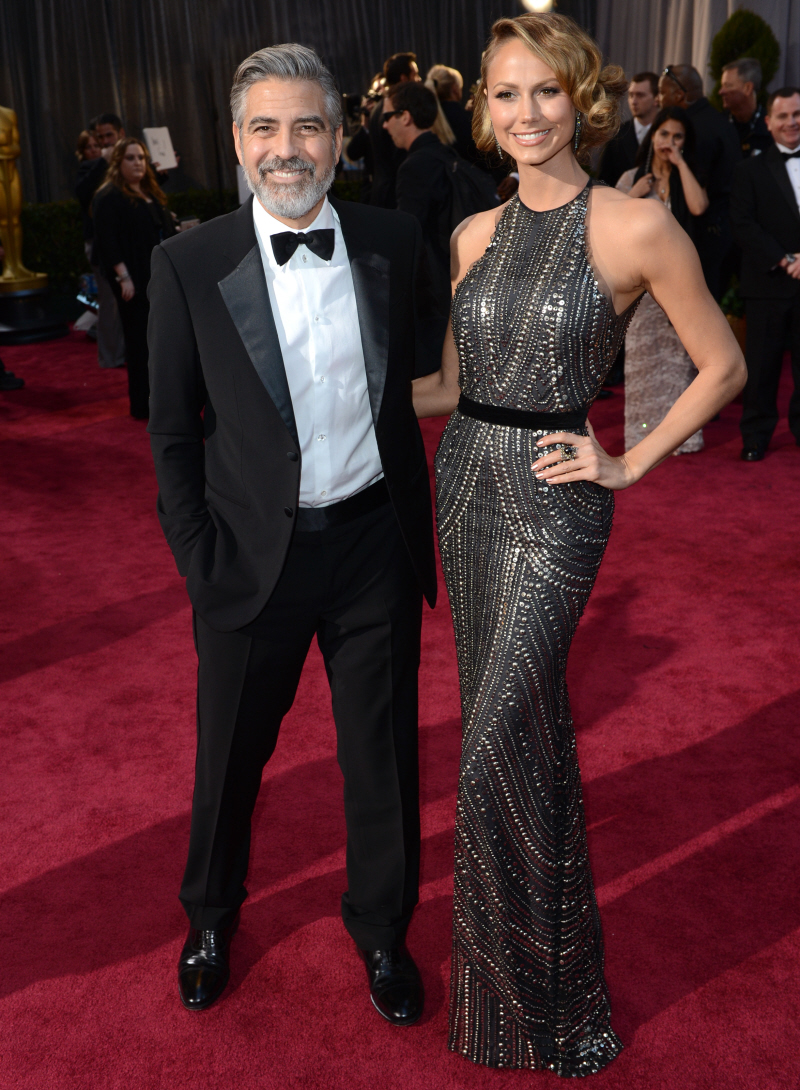 The breakup rumors about George Clooney and Stacy Keibler have been swirling for months. I really thought there was a possibility that they were totally over several months ago, when there was wide reporting that George was tired of her and she was getting increasingly nervous. In Touch Weekly claimed (in January) that George and Stacy wouldn't make it past the end of March. And I noted just after the Oscars that Stacy had made it through her second awards season, and she probably wouldn't go much further. And now Us Weekly says that the breakup is all but done:
Looks like George Clooney's bachelor status is here to stay. The Argo producer's year-and-a-half-long romance with girlfriend Stacy Keibler has run its course, multiple sources reveal in the March 18 issue of Us Weekly, on stands now.

Insiders say the pair have been increasingly butting heads in recent months.

"They have little in common," one source explains of the former wrestler, 33, and her 51-year-old beau. "She likes to go out and have fun. She's been feeling the age difference."
A second pal says Keibler is dreading another secluded summer at Clooney's villa on Lake Como. "It drives Stacy crazy that he's fine hibertnating for months."

Clooney's friends are a factor, too. According to one insider, the Oscar winner's buddies aren't wild about Keibler's pals. At his Oscar party at Craig's in West Hollywood on February 24, "George's buddies resented that Stacy brought along several pals… George felt it was HIS night."

Adds another source: "The end is near. It's a matter of time."
[From Us Weekly print & online editions]
I mean… of course. It's obvious. The awards season is over, Clooney doesn't need a Rent-A-Date girlfriend on his arm. This is his M.O., although I do enjoy Stacy's attempt to sound like she's over it too. And maybe she is! Maybe being George's girlfriend is more work than we will ever know. So, obviously, the timing of this is completely Clooney's standard thing too. He'll spend several months dating around, not having anyone special, and then he'll find some eager C-lister with strong hands (cough) and she'll get an invite to Como mid-summer, and then that will be his girl for the 2014 awards season.
Here are some photos of Stacy solo last night at the "Joe Fresh At jcp Pop Up Event". Before I even saw the Us Weekly story, my thought was: "I bet she and Clooney are already over or close to it."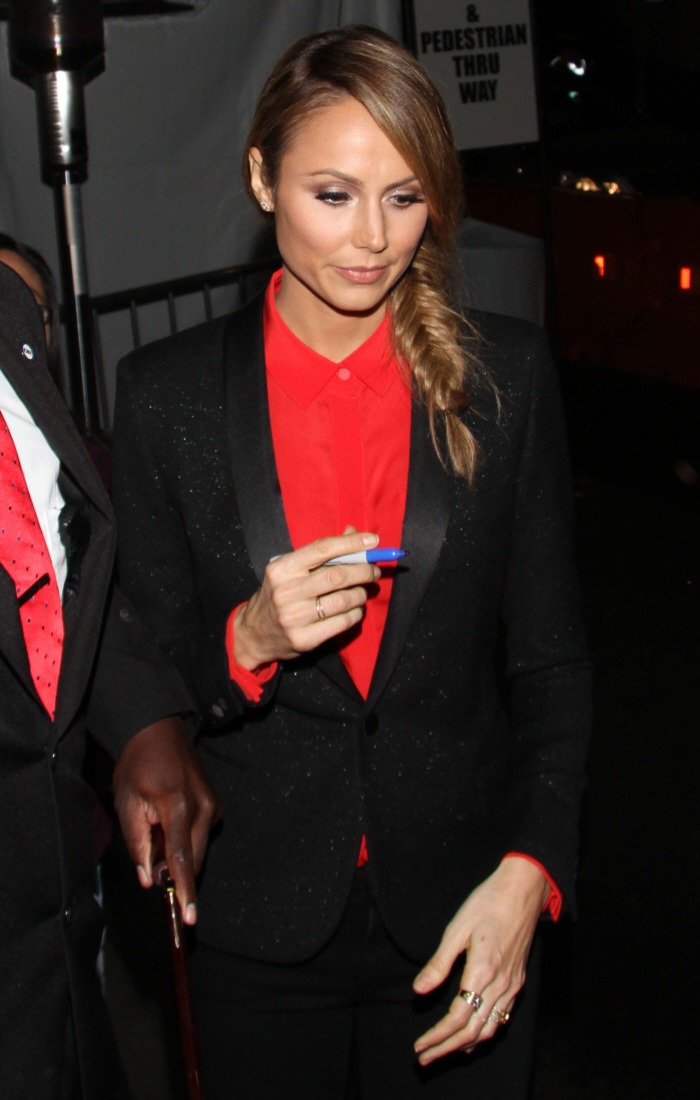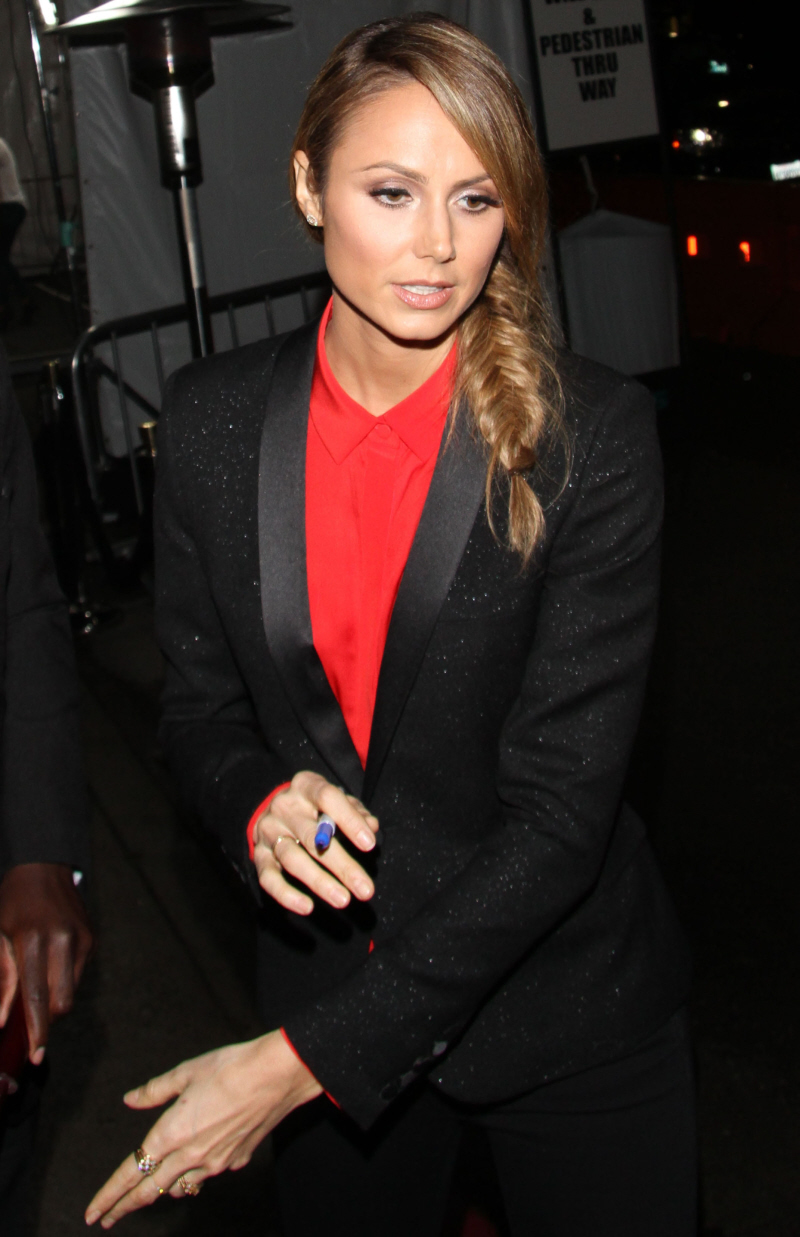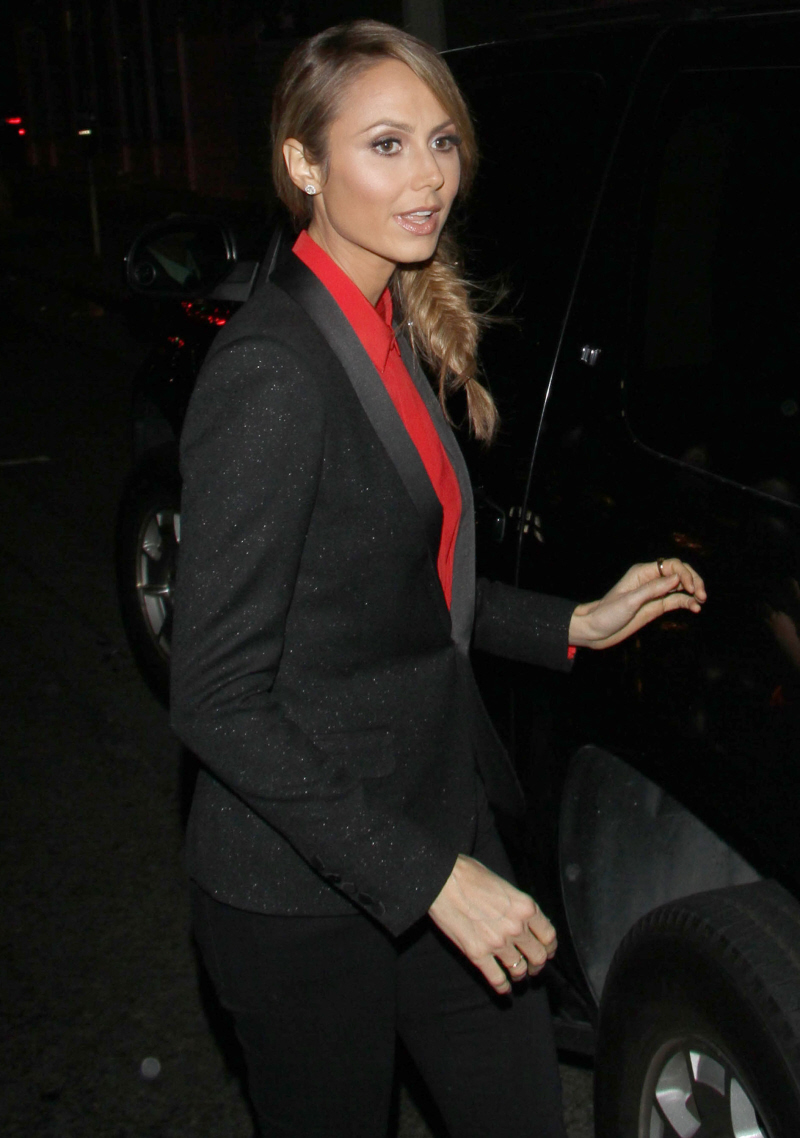 Photos courtesy of WENN.