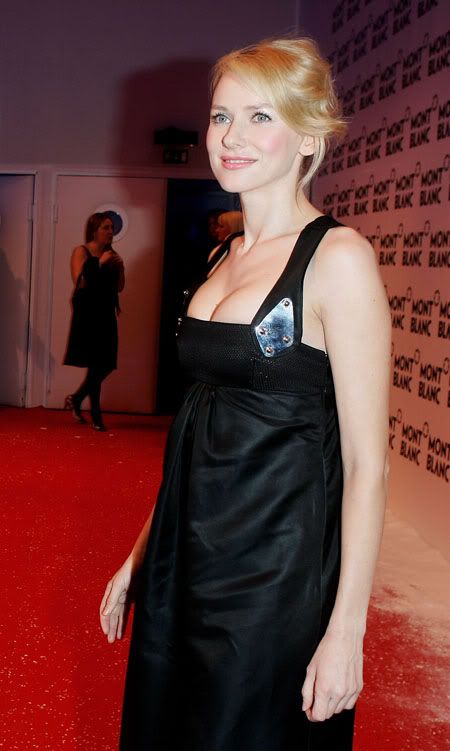 I was calling Naomi Watts pregnant after last year's Oscars so it's hard to tell with her, but reader Millie pointed out to me that she's wearing loose dresses lately and that her boobs are getting big. Things seem to be going well with her boyfriend Liev Schreiber, and Naomi has made no secret of the fact that she wants to start a family. Could she be pregnant? Well, she could. There definitely seems to be something going on under that dress. She could also just be favoring loose dresses, so we'll have to see.
Naomi is shown at the MontBlanc night of stars on Friday, February 2 in Chamonix, France. She is also seen in a blue dress at the Golden Globes on January 15th, where she is posing a bit defensively with her clutch held over her stomach.
Pictures from France-Vidcaps and Gossip Rocks.