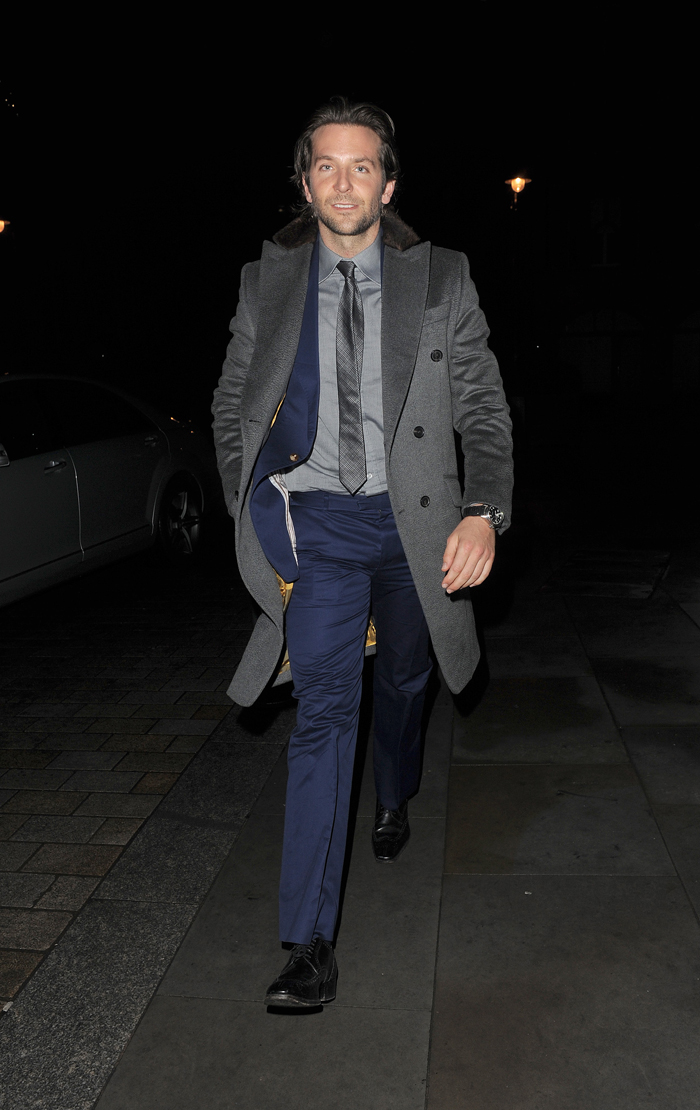 Well, this is interesting. Bradley Cooper's been in Boston lately shooting an untitled David O. Russell film, and he was spotted wearng pink rollers in his hair to give him that freshly permed look that his new character so covets. In addition, Bradley has gathered another accessory on this film set; that is, he's flown in a British model named Suki Waterhouse to keep him company, and you can see the photos of them together here. We don't have those pictures, but we do have another set that WENN claims is Bradley and Suki being dropped off by the same car (one minute apart — Bradley had the car drive around the block after the paps snapped him alone while entering his hotel) on 2/12 after the Style Awards in London. That dirty dog.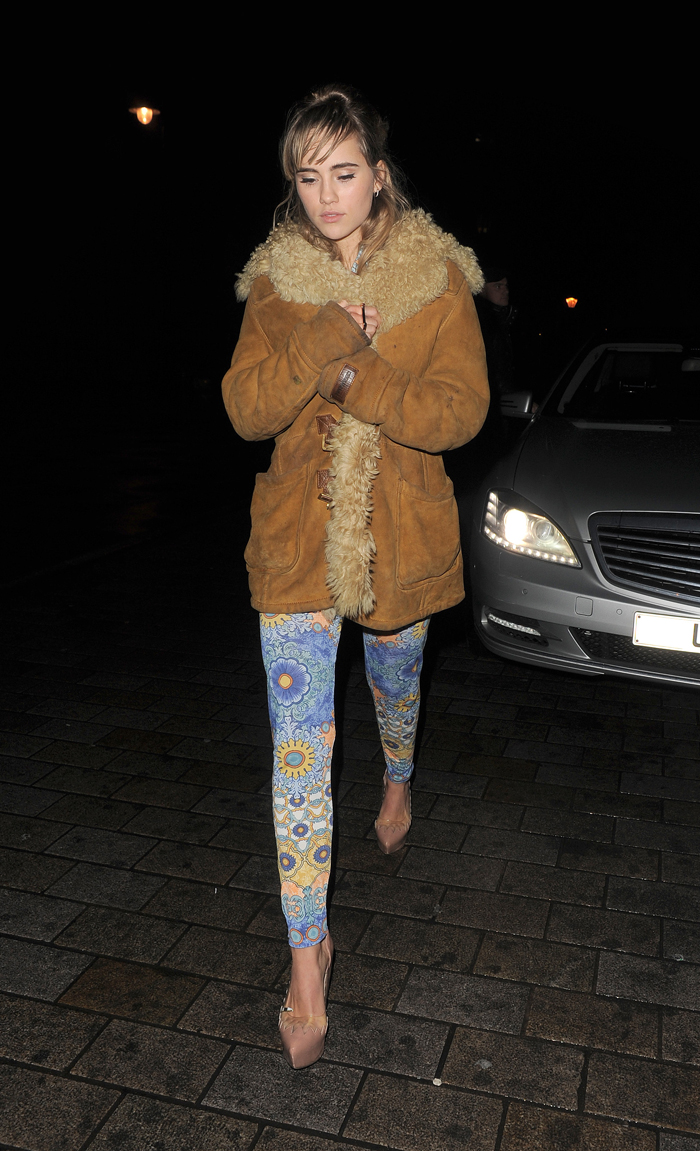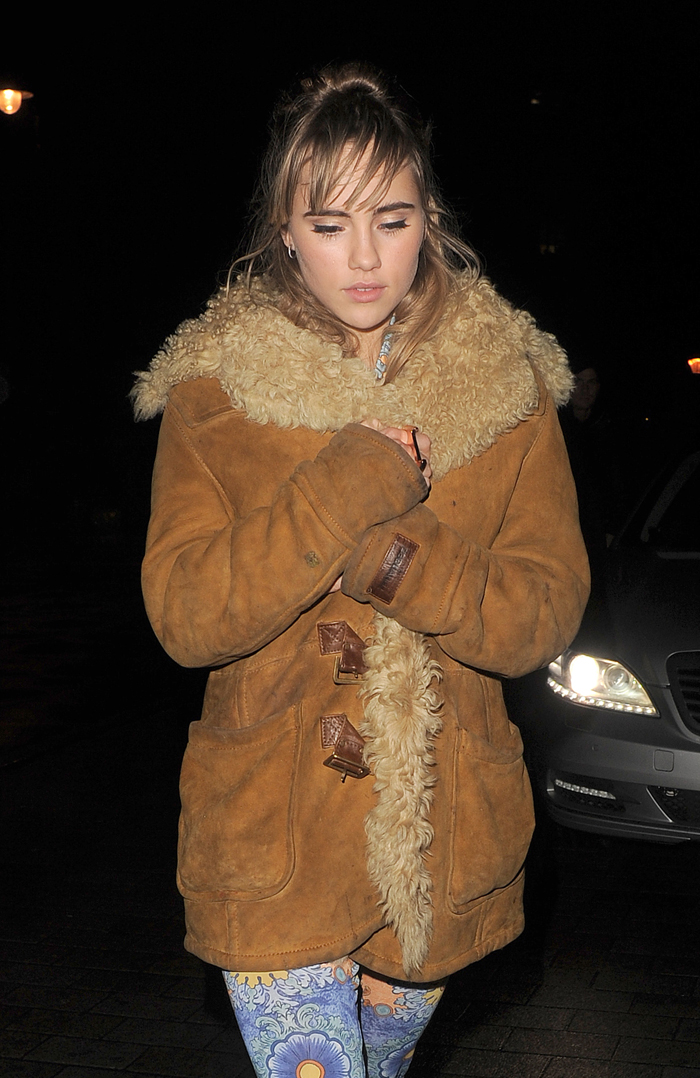 It is worth mentioning that Suki is 20 years old, and Bradley is 38. In addition, Bradley is (presumably) getting with a much younger chick right after he denied dating 22-year-old Jennifer Lawrence because "I could literally be her father." (Literally.) Such a strange change of heart, right?
He recently denied he was romancing his Silver Linings Playbook co-star Jennifer Lawrence, insisting he was "old enough to be her father."

But despite his insistence that he was far too old for the 22-year-old actress, Bradley Cooper has gone public with a woman even younger than Jennifer – 20-year-old British model Suki Waterhouse.

The 38-year-old actor flew the blonde beauty out to his film set in Boston, Massachusetts, on Monday. The pair wrapped up warm in the chilly city to enjoy some alone time with each other without any distractions.

Bradley sported baggy trousers with large pockets and covered up in a blue beanie hat and circular sunglasses in the cold weather. Suki and Bradley looked like an ad from French clothing company The Kooples as they dressed in very similar styles.

The couple were first linked last month when they were photographed leaving the Elle Style Awards in London. Suki was one of many women to catch Bradley's eye during his February trip to London, the actor also spotted cosying up to actress Alice Eve.

Bradley's apparent romance with Suki, who is 18 years younger, comes as a surprise after he previously declared co-star Jennifer was young enough to be his daughter.

The actor previously admitted he would love to find a new girlfriend after parting ways with on-and-off love Zoe Saldana, 34.
[From Daily Mail]
Hmm. Bradley and a model. I wonder if she's into dudes with alleged foot fetishes who could also pass for serial killers. They do make an odd couple, but I have to wonder what Bradley could possibly have in common with a girl who was barely in diapers as he reached adulthood. Gross.
Incidentally, Suki is the new face of Coast, and here's a shot from the ad campaign that features her wearing a tiara and princessy dress while reclining against a dollhouse.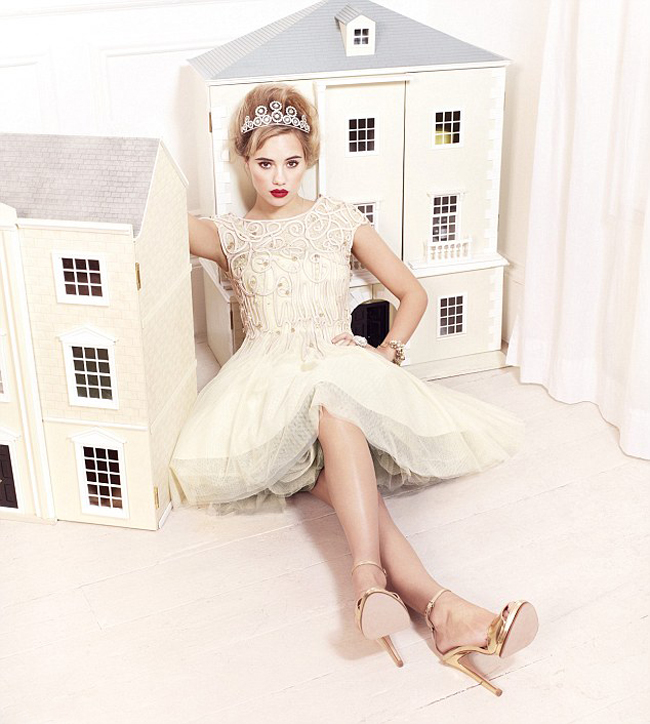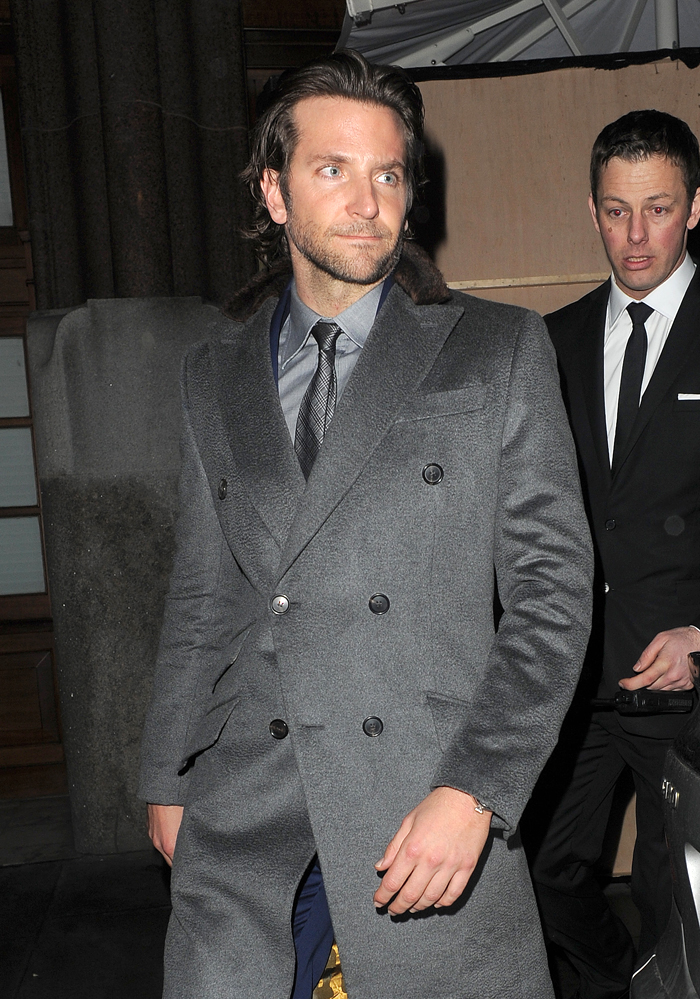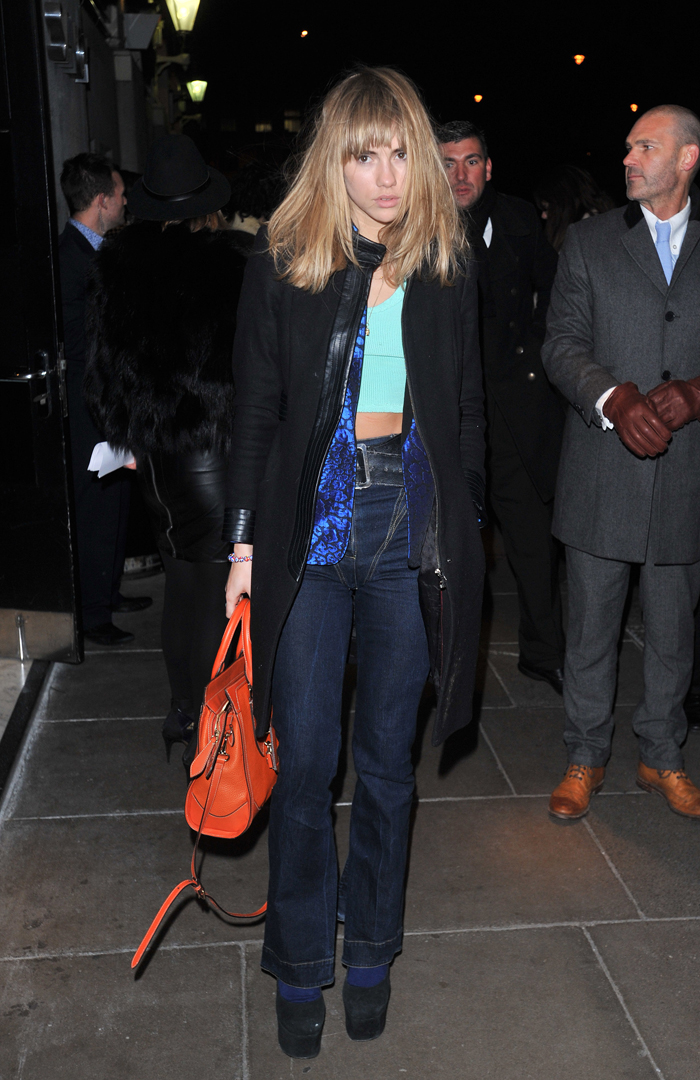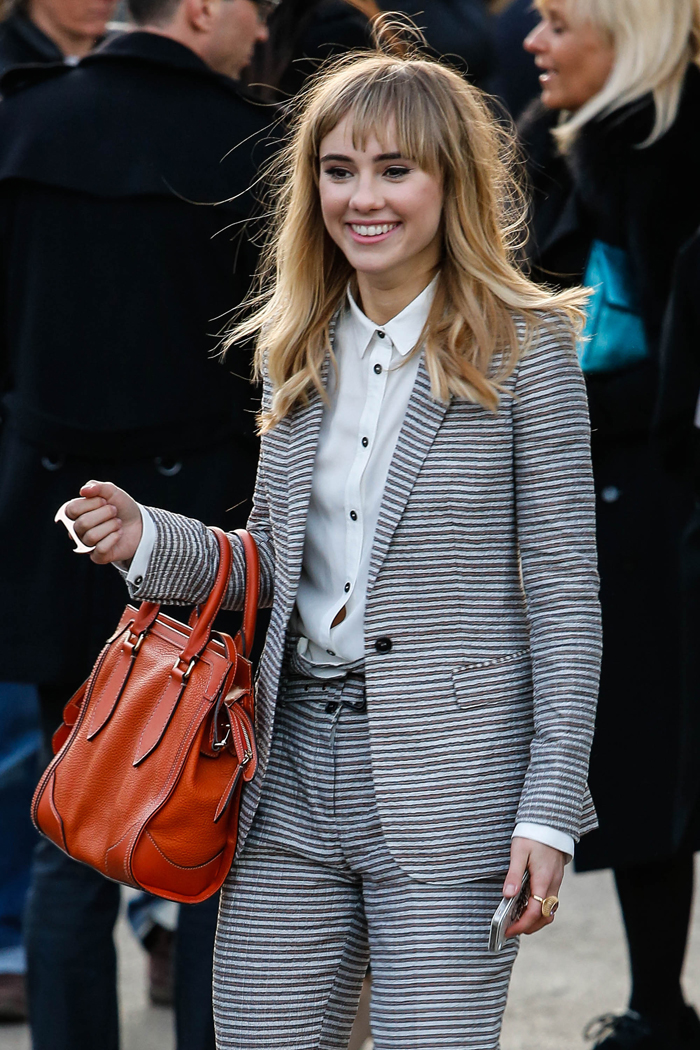 Photos courtesy of Coast and WENN