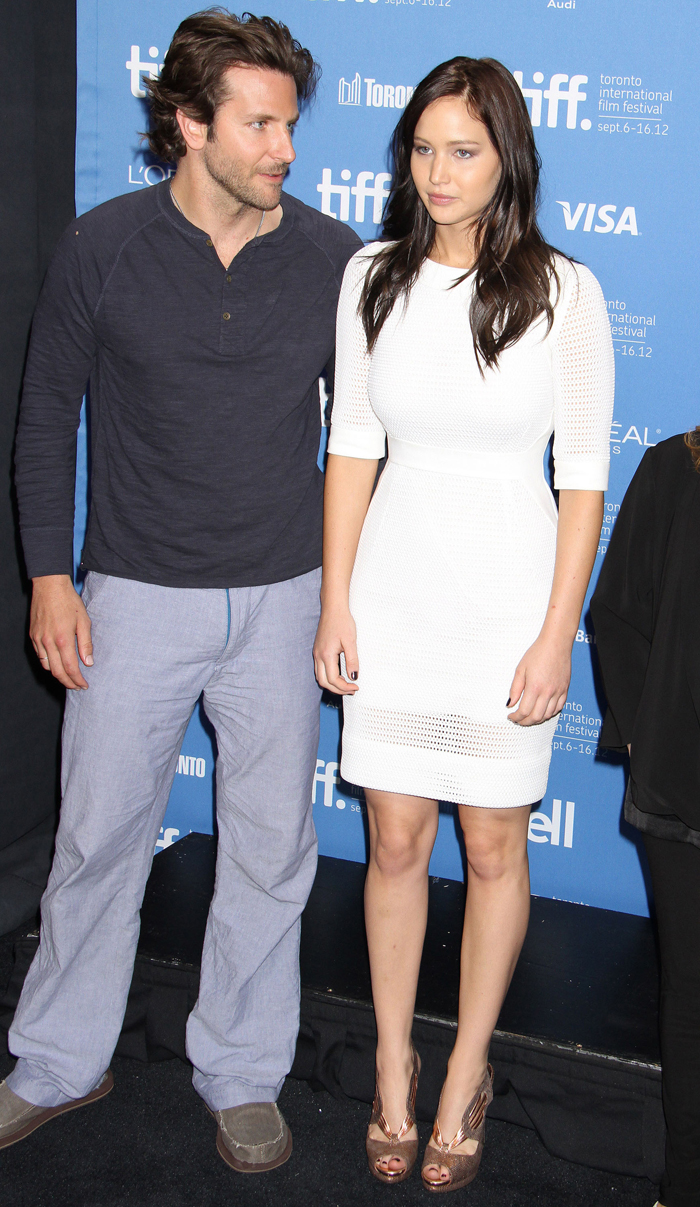 Poor Bradley Cooper. The entire world wants to the guy to get with someone. Ever since he and Zoe Saldana broke up before the holidays — which was followed up last week by Jennifer Lawrence calling it quits with her boyfriend of two years, Nicholas Hoult — the media (in particular, the Daily Mail) has been salivating over whether or not the two newly single co-stars of Silver Linings Playbook would fall into each other's convenient arms for a bit of solace.
Certainly, Harvey Weinstein would love it if these two got together, and the Mail has also been quite savvy about giving Jennifer a little nudge by picking up photos of Nicholas looking "cozy" with his Warm Bodies co-star, Teresa Palmer (via her Twitter account). Of course, I must also admit to feeling a bit guilty for making the suggestion (many months ago) that the media would eventually fall all over the apparent chemistry between Jennifer and Bradley, but now Bradley wants to put an immediate stop to all of the speculation. In fact, he points towards he and Jennifer's very obvious age difference as the main reason, but he's clearly not into JLaw. Here are the details from Page Six: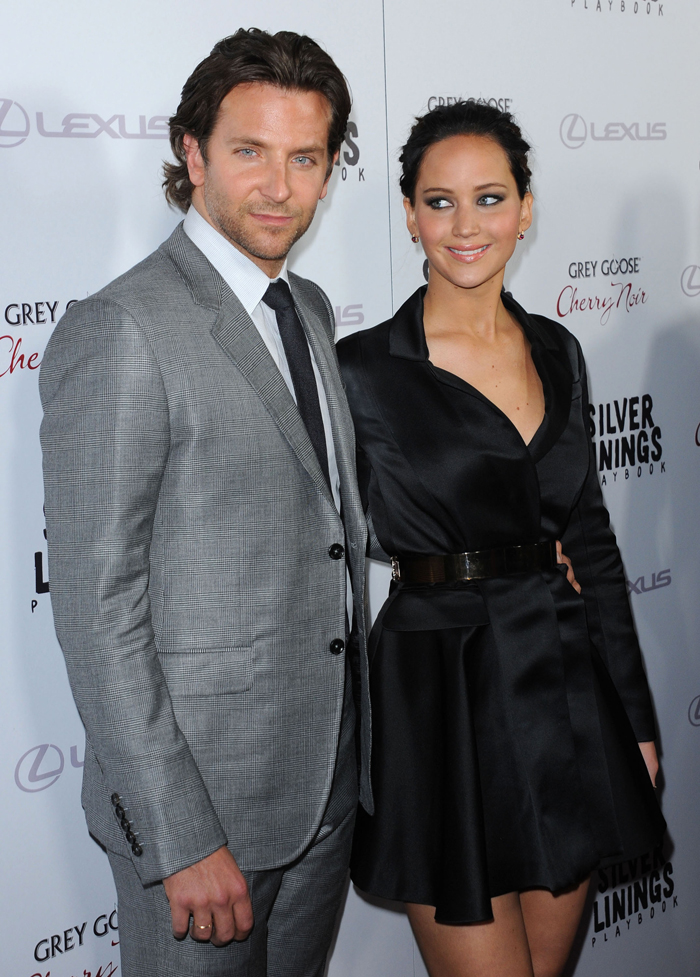 Who wouldn't want to date Jennifer Lawrence? Bradley Cooper, for one. Though both he and his Silver Linings Playbook co-star are newly single, he insisted last night that the age difference between them makes any suggestion of a romance ridiculous.

"If it didn't happen by now, it's not gonna happen."

Cooper, who at 38 is 16 years older than Lawrence, told Entertainment Tonight on the Golden Globes red carpet, "I could literally be her father."

Still, the duo looked seriously cozy inside the awards, where they were seated side by side and spotted sharing laughs throughout the night.

Jennifer and Bradley are just friends, he insists.

Lawrence split from her boyfriend of two years, Nicholas Hoult last week. Cooper, meanwhile, broke up with Zoe Saldana earlier this month.
[From Page Six
Eh. Obviously, the age thing is merely an excuse for Bradley, but I don't think Jennifer will care at all that Bradley is publicly putting it out there that they aren't going to get with each other. In fact and as a co-star that has been in very close proximity with the dude for several consecutive weeks while practicing and shooting dance scenes (which included putting her crotch in his face), I think she is very aware of the specific vibe that Bradley puts out when looking for a potential partner. Clearly, his "rejection" of her is nothing personal, if you know what I mean.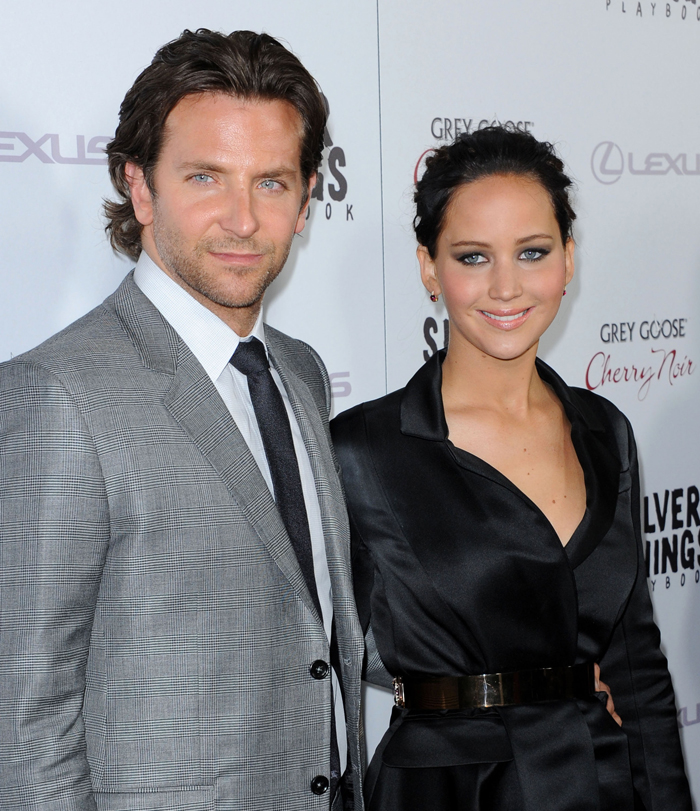 Photos courtesy of Fame/Flynet