'Silver Linings' trailer: do Jennifer Lawrence & Bradley Cooper have chemistry?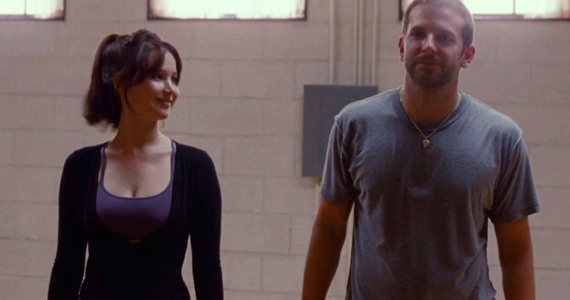 I smell a match made in tabloid heaven, y'all. Let me explain just a bit. Jennifer Lawrence and Bradley Cooper are currently starring together in two upcoming movies. First up is this November's Silver Linings Playbook, in which the duo plays unlikely lovers. Then next year, Jennifer and Bradley will be playing husband and wife in the Depression-era set Serena. Do they actually have chemistry? Some studio heads must believe it to be so, but now there's a new trailer for Silver Linings Playbook, and I'm not so sure. Don't get me wrong — I'm completely believing JLaw in this trailer, but Bradley is another story altogether. His portrayal of his character is just too earnest, you know? Both of them are supposed to be playing very screwed up individuals (with mutual psychiatric issues) in this movie, and Bradley just isn't working it. Watch the trailer, and we'll discuss below.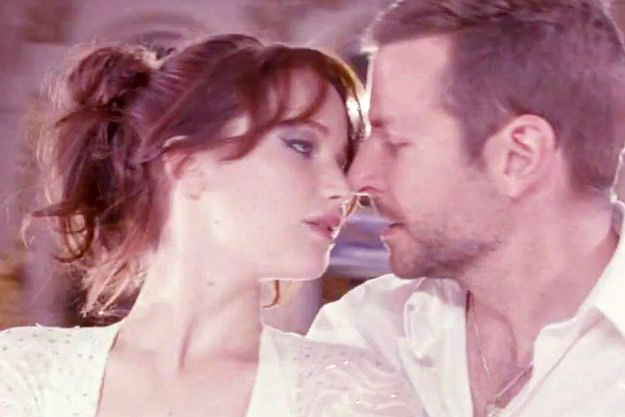 David O. Russell directs this picture, and supporting roles are played by Robert De Niro and Jacki Weaver (as the football-obsessed parents of Bradley's character) and Chris Tucker, who hasn't been in a feature film in five years. The film itself looks mildly enjoyable in a tragicomic sense, but here's the more relevant question — despite the fact that Jennifer has been dating Nicholas Hoult for over a year now, how long will it be before the tabloids try to hook she and Bradley up as a romantic couple? I give it a month or so.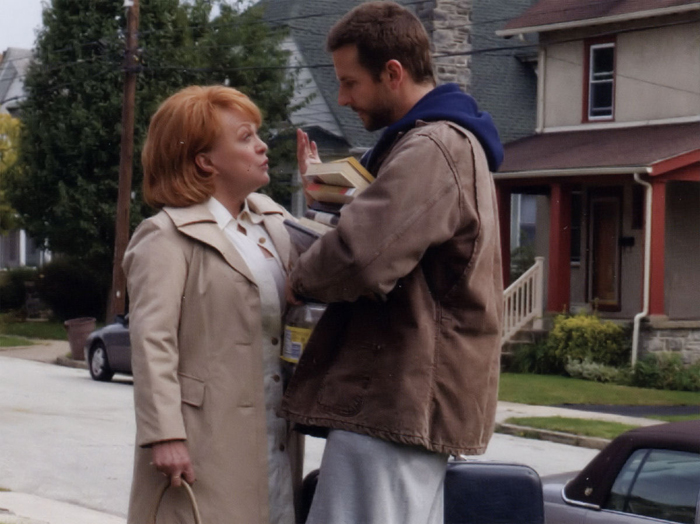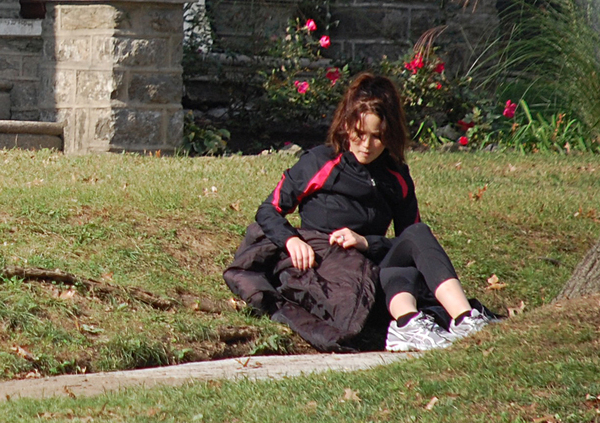 Screencaps courtesy of Yahoo! Movies
Written by Bedhead

Posted in Bradley Cooper, Jennifer Lawrence, Trailer

- Zach Galifianakis is awesome [Buzzfeed]
- Prince at the Billboard Music Awards [D-Listed]
- Bieber's Billboard look [Go Fug Yourself]
- Married to Medicine recap [Reality Tea]
- Celebrity first marriages [Pajiba]
- The last Mad Men baffled a lot of people [Lainey]
- Karolina Kurkova's crazy hot dress [Moe Jackson]
- Jennifer Garner on set [Popsugar]
- Kitten vs. Lizard [CDAN]
- Doetzen Kroes' great butt [Celebslam]
- Shameless star Jeremy Allen White [OMG Blog]
- RIP Ray Manzarek [Bossip]
64 Responses to "'Silver Linings' trailer: do Jennifer Lawrence & Bradley Cooper have chemistry?"