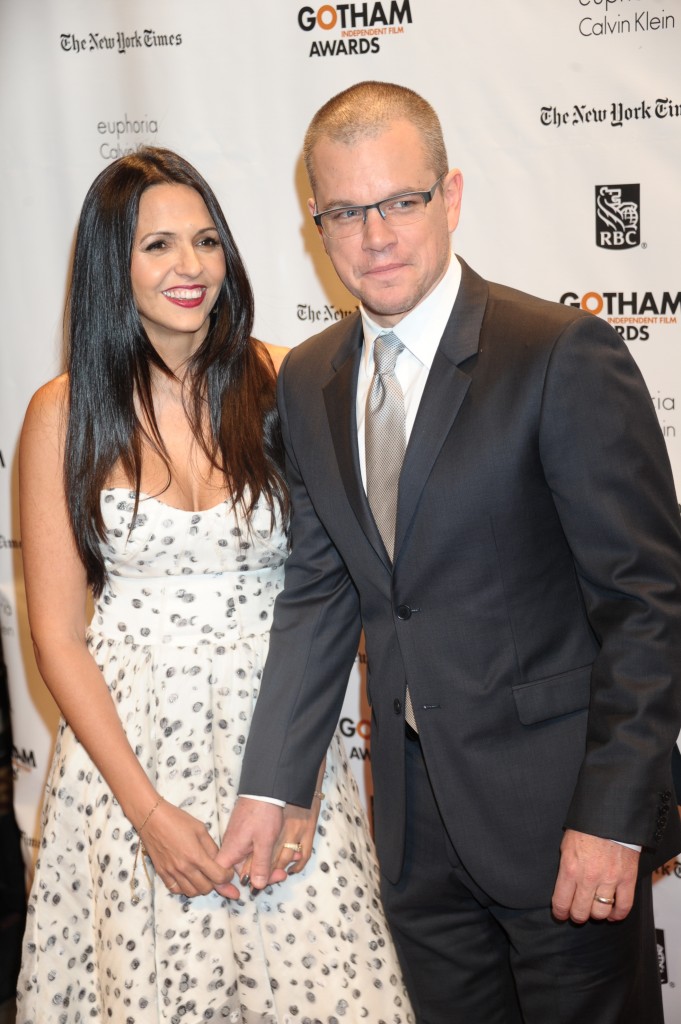 About three weeks ago, The NY Post published an exclusive that Matt Damon and his wife, Luciana, had sent out "save the date" cards to friends for a party in April. They were planning some kind of destination vow renewal ceremony at an undisclosed location, about seven years after their quickie courthouse wedding and three kids. (Plus one from Lucy's first marriage.) Life & Style now has more details about the planned bash, and it's going to be huge. Apparently Damon rented out an entire five star resort in St. Lucia for a whole week in April and is flying his buddies in to party with him. The estimated cost is one mealeon dollahs.
Matt Damon and Luciana Barroso wed in NYC in December 2005 in front of a justice of the peace at City Hall, and Life & Style can now reveal Matt has been quietly planning to give Luciana the big wedding day she's always dreamt of by whisking her off to a scenic five-star resort in St. Lucia to renew their vows.

"He is renting out all 78 rooms of the Sugar Beach resort for a week in April," an insider tells the new issue of Life & Style, on newsstands tomorrow. "He's flying in guests from around the globe." The insider dishes that the tab for the weeklong destination wedding certainly won't be small: "It'll cost him $1 million."

On the guest list? George Clooney and gal pal Stacy Keibler and, of course, Matt's best friend, Ben Affleck, and Ben's wife, Jennifer Garner.

For more, pick up this week's issue of Life & Style, on newsstands tomorrow!
[From Life & Style, received via e-mail]
Because I blog and it's pretty hard for me to take a vacation, I don't get how all these A-listers can take off an entire week with just a few weeks notice. (Although I shouldn't talk because I'm taking a week's vacation soon thanks to Kaiser and Bedhead, they're amazing! I'll still be working in the mornings, I hate not keeping up.) So maybe it's possible for these people to take a week's vacation, we're always seeing them on vacation anyway. The resort of course has wifi.
I just checked out the website for the resort and I got relaxed just looking at the photos. It's beautiful, with all-white luxury rooms, each with its own freaking pool! I have only stayed in a five star resort once, in a Ritz Carlton, and it was incredible, especially the service. I've never been anywhere with my own private pool!
The thing is, now that the news is out you know the paparazzi are going to be staying nearby and working hard to get some exclusive photos. It's going to be all A-list celebrities. Surely Ben Affleck and Jennifer Garner will come, and although I believe that Jennifer and Lucy don't get along I doubt there's some big rivalry between them as some tabloids would have us believe. Do you think Ben and Jennifer will bring their kids? They could easily bring them with a nanny and I bet that Matt planned for some of his friends with families to do that. The resort is family-friendly with "supervised activities" for children, which sounds really nice. That makes me wonder if Brad and Angelina will be there! Brad and Matt know each other from the Oceans movies and since Matt rented out that whole resort I'm sure he invited them. Now I'm all excited to hear about this big week-long party. I'm already imagining being there.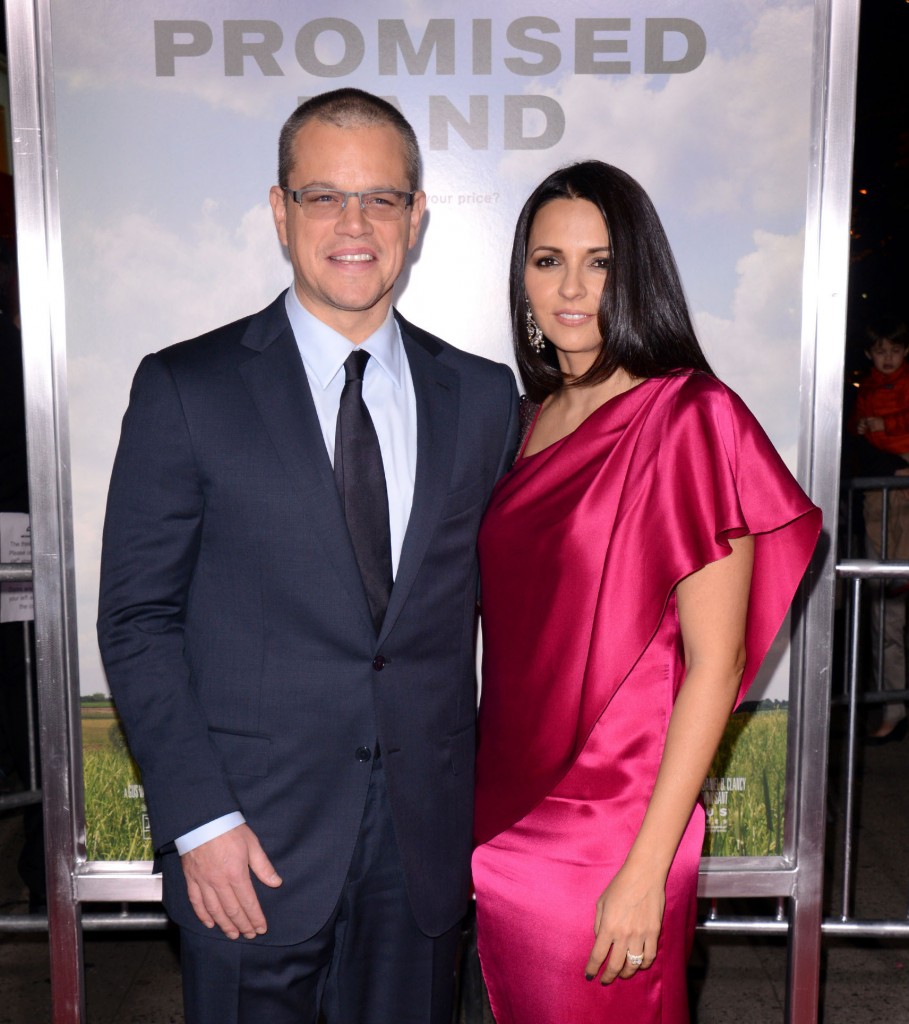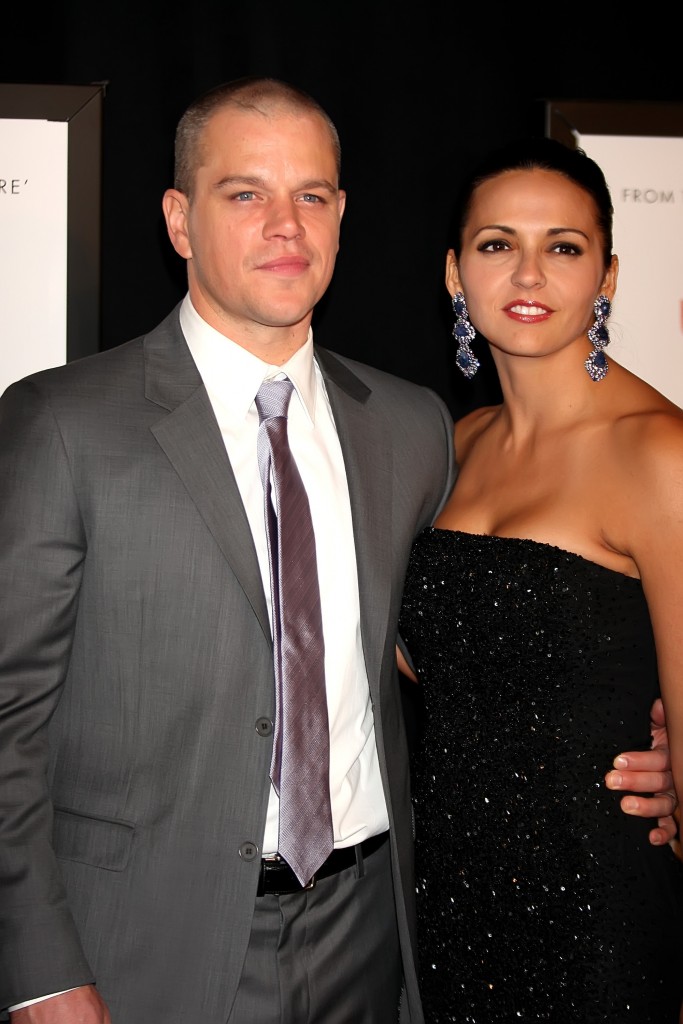 These photos are from November and December 2012 (red dress, white dress) and December 2011 (black dress) credit; WENN.com