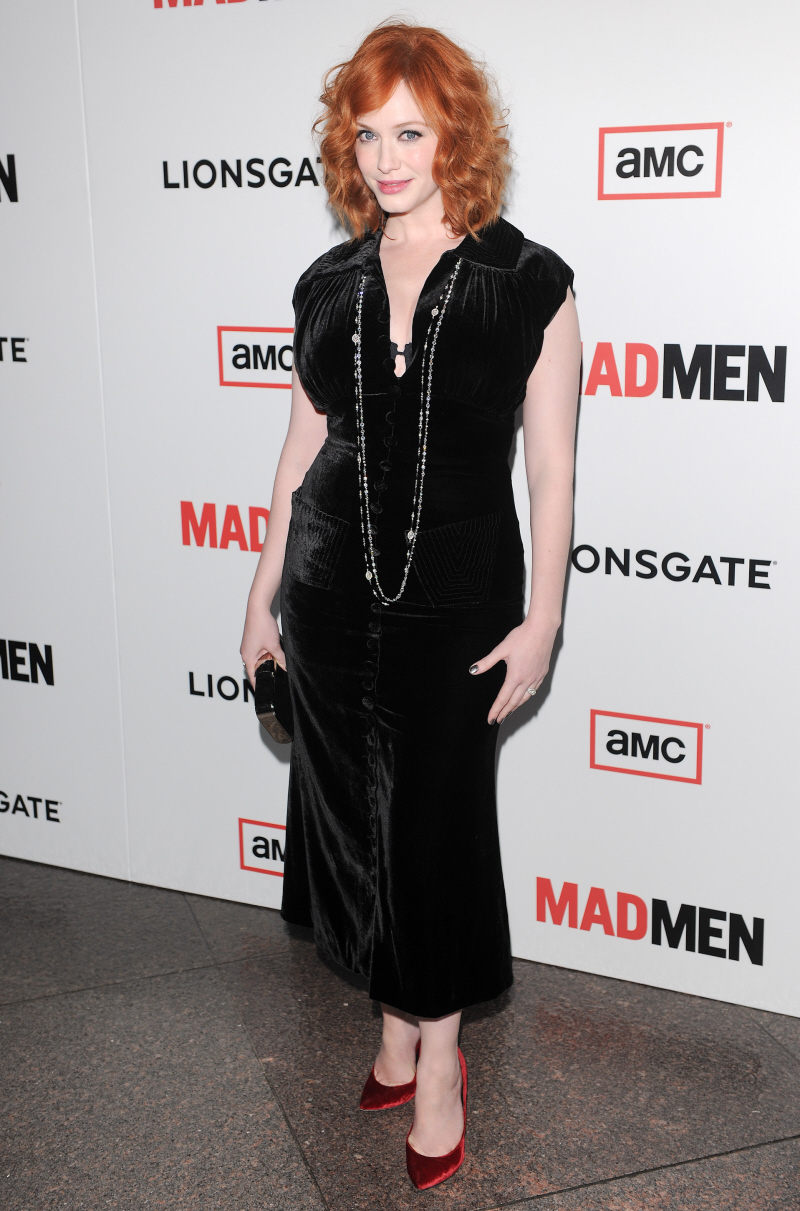 More photos from the Mad Men premiere last night! I already covered the Battle Royale of the Mrs. Drapers here. This post is devoted to the rest of Mad Men ladies, all of whom wore black dresses to varying degrees of success. I think Christina Hendricks was (surprisingly enough) the best dressed woman at the premiere. Christina wore this gorgeous black velvet L'Wren Scott dress which I flat-out LOVE. I would love to own this dress. I want this dress. It's gorgeous and flattering for the big-busted amongst us. It suits Christina's body – she's not spilling out of it, it's beautifully tailored and she just looks amazing. My only complaint is that I think it might have looked better with the hemline raised about two inches? It feels like there's too much fabric at the bottom. Other than that – a total win. Beautiful dress, beautiful styling. Titsy McGinger wins the red carpet! HUZZAH.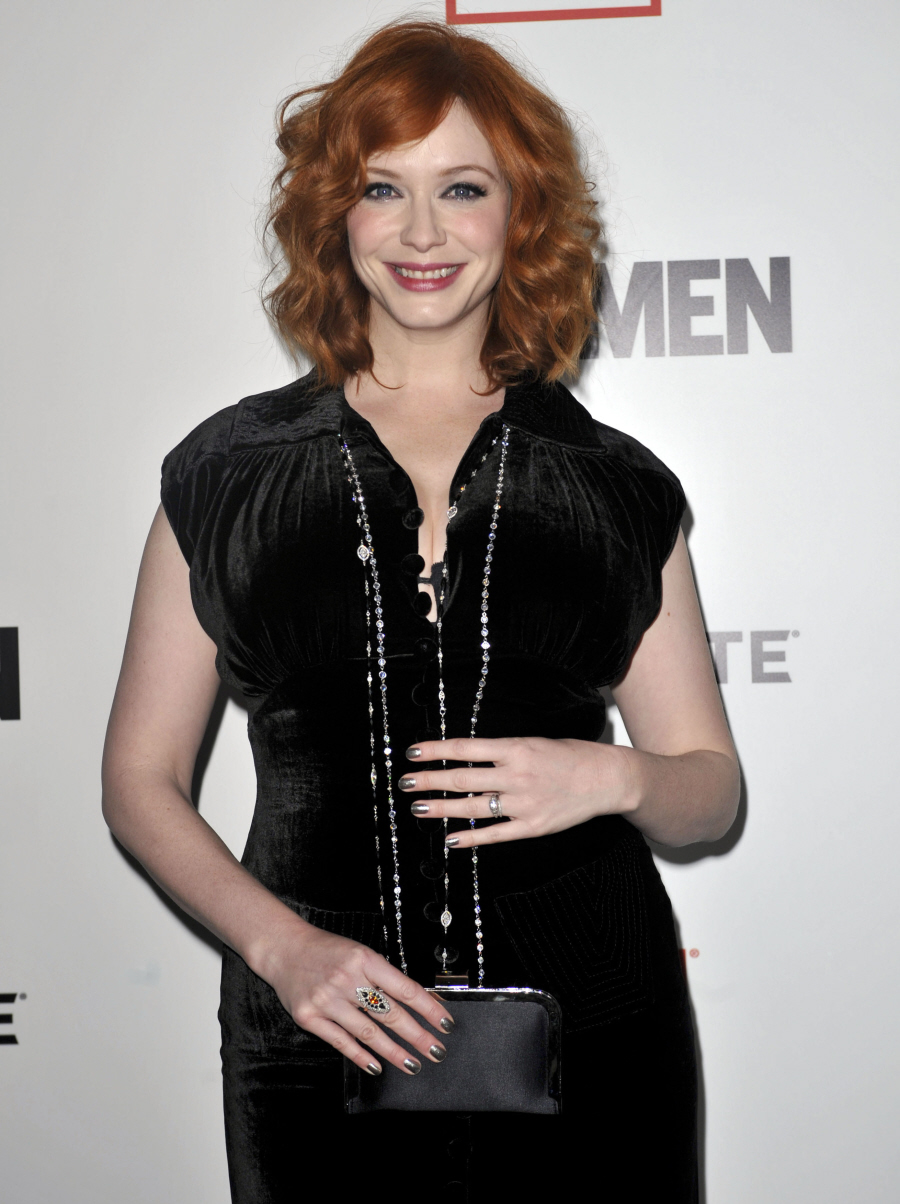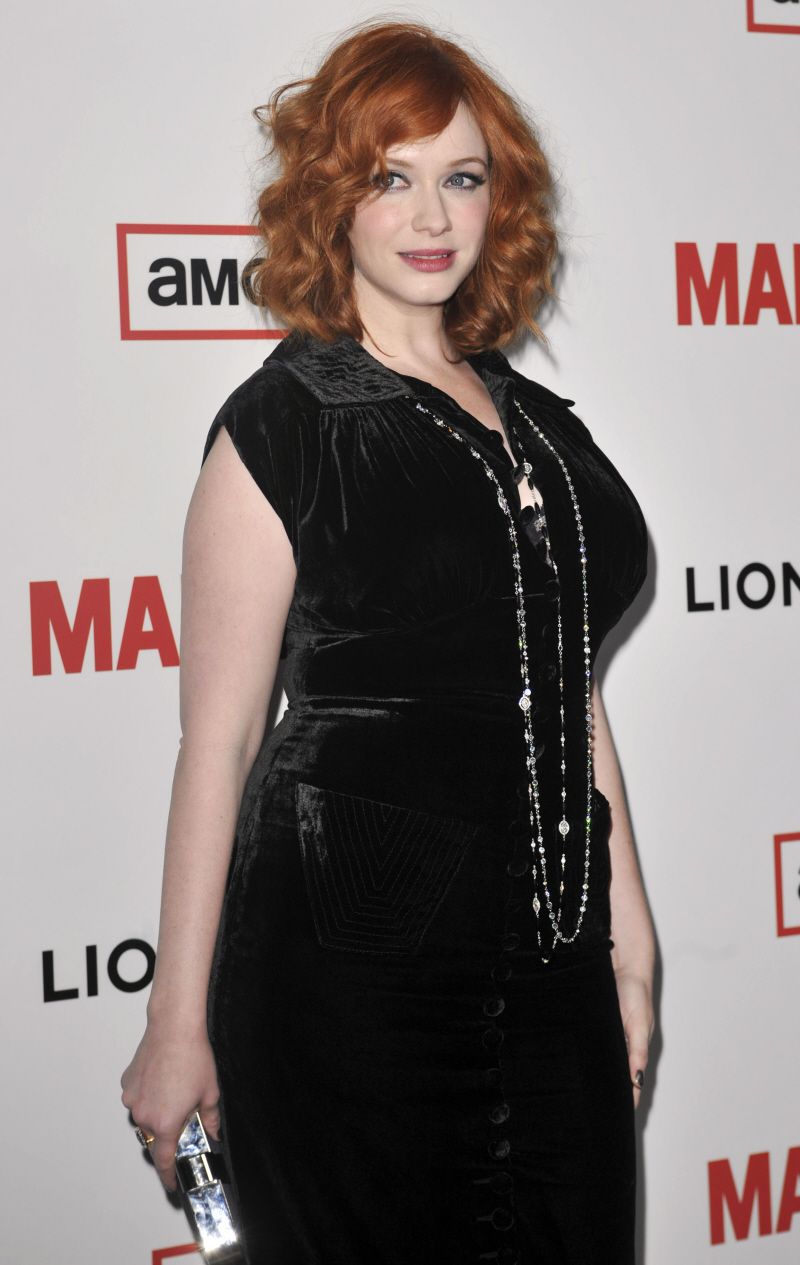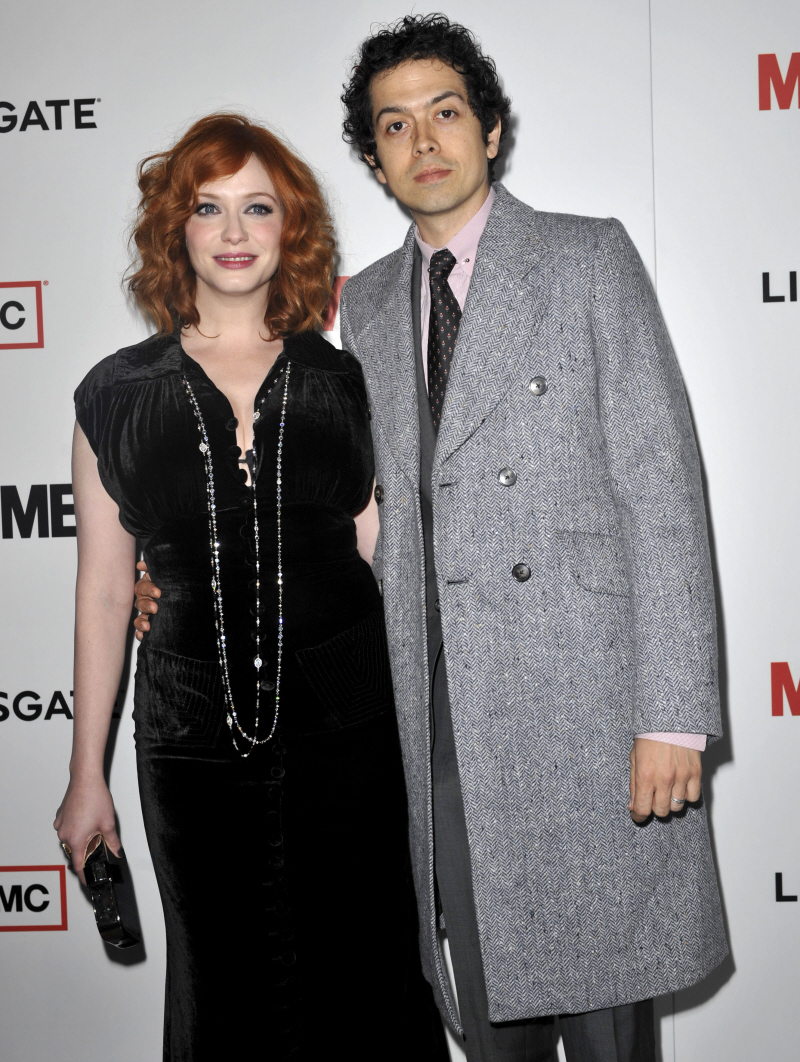 Elisabeth Moss wore a McQ dress which shows off her bust (they look perky, so good for her). I don't think Moss is a very stylish woman, and I get the impression that being a "Fashion Girl" isn't her priority anyway, so for who she is… I think she looks good. I would have gone with different shoes and a fluffy blowout, but it's a cute dress.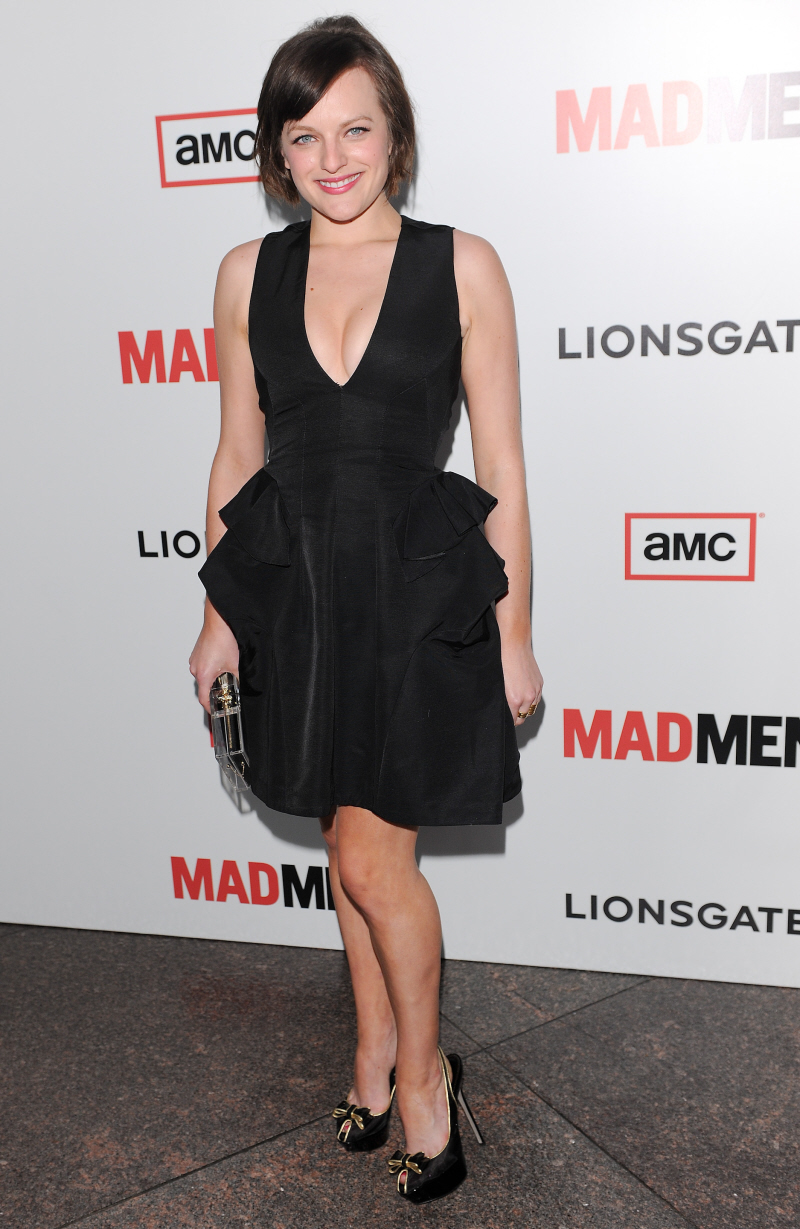 I don't have the designer ID on Alison Brie's dress. It looks kind of cheap and I barely even recognized her!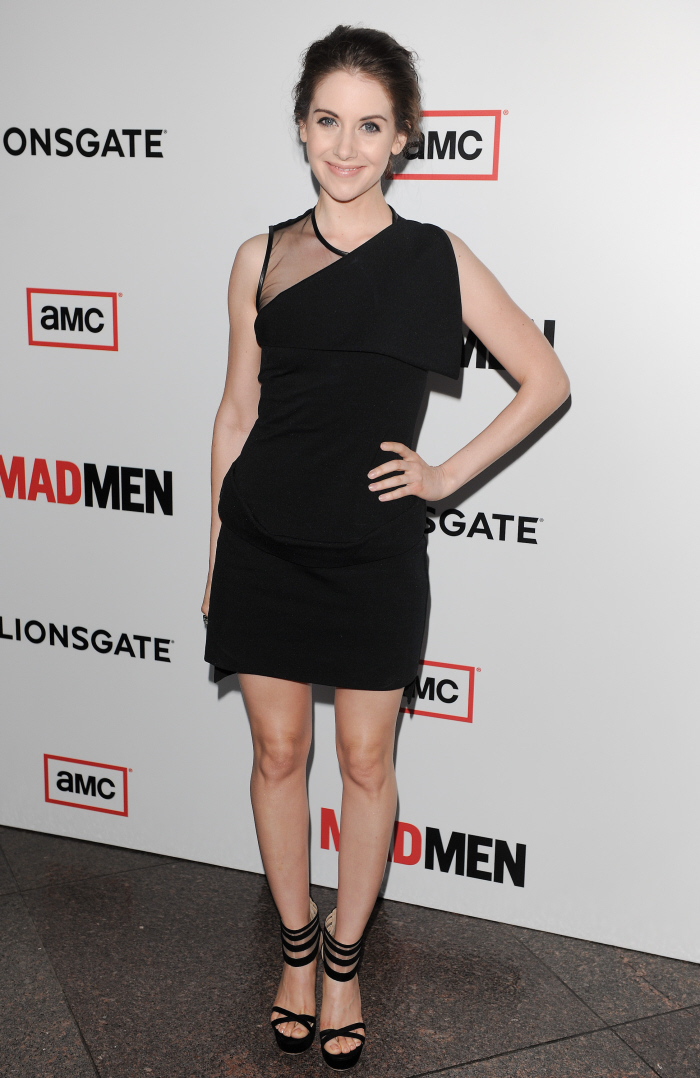 Good God, what is Julia Ormond wearing?!?! I love Julia, and I love that she's taken this small but amazing part in Mad Men (she plays Megan Draper's ballbusting mother), but this dress is a NOOOOOoooo.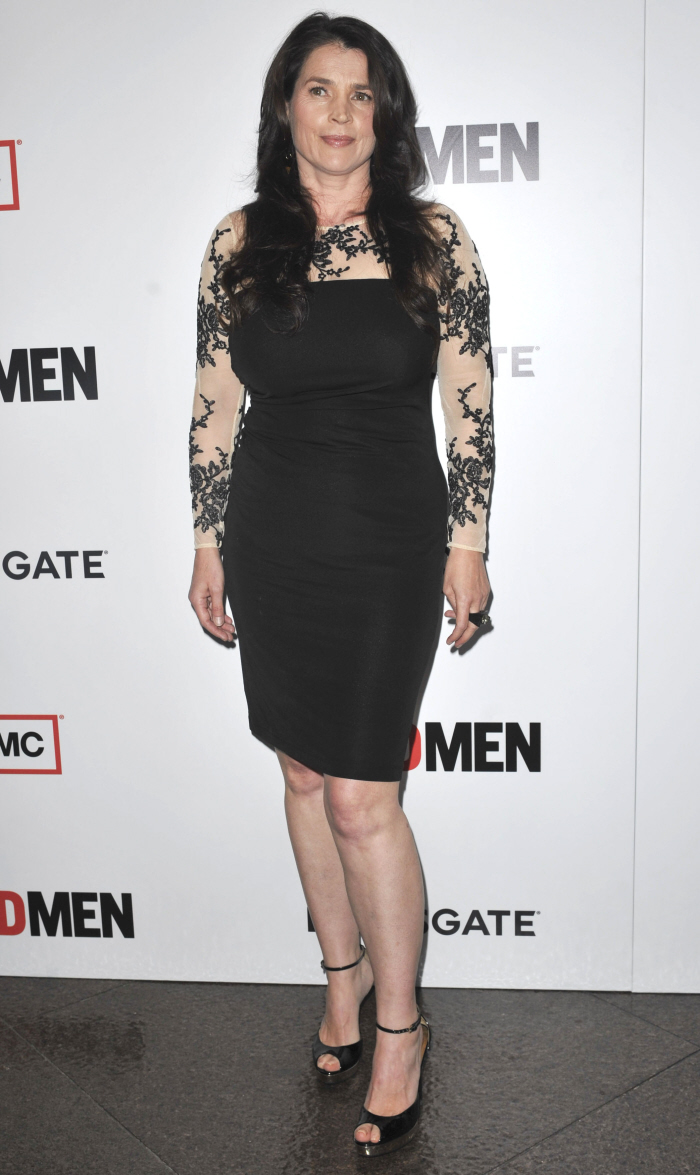 Photos courtesy of WENN.