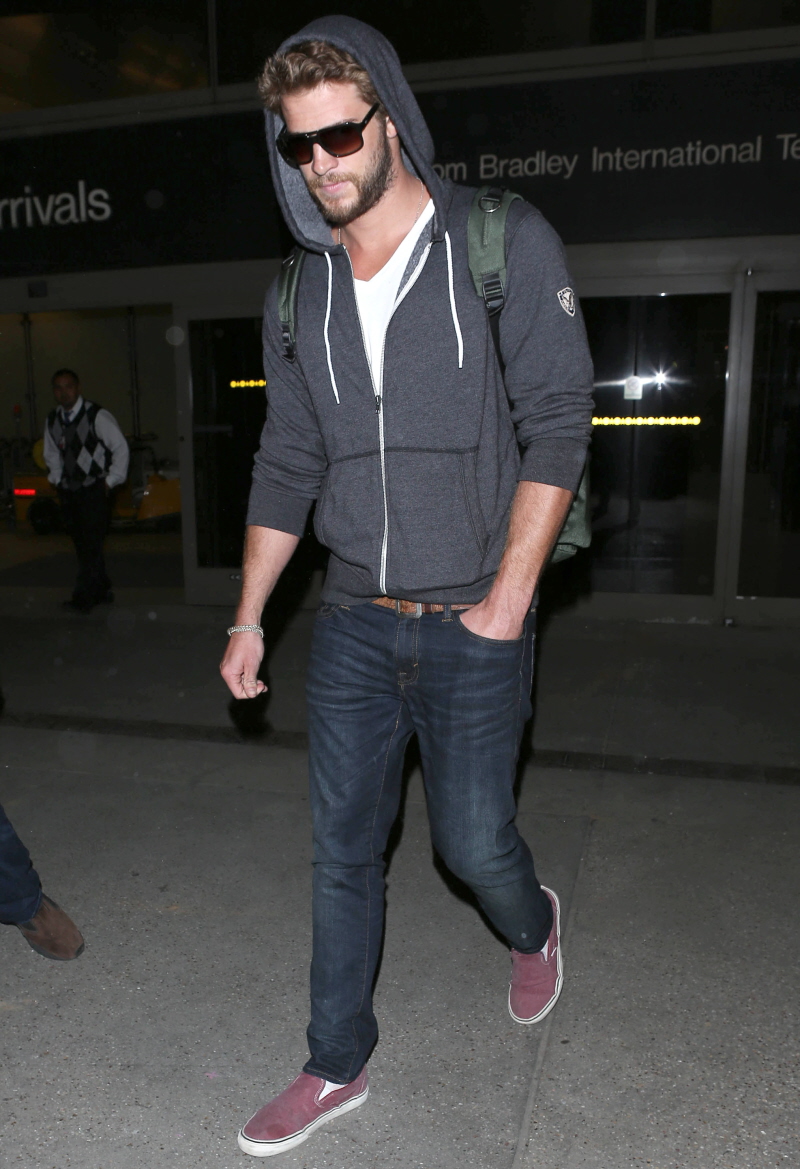 Here are some new photos of Liam Hemsworth arriving at LAX yesterday. He has been out of LA for a few weeks. Immediately following the rumors/scandal about his alleged cheating (with January Jones and/or Emma Watson, apparently), Liam went home to Australia to see his family, and then he spent a few days in the Philippines where he canceled a press conference because he didn't want to discuss the Miley situation. Many assumed that they had either called off the engagement or that they were working through some problems and it had just gotten really messy.
Now that Miley and Liam are in the same city, a new round of rumors has begun – something about how we all overreacted to the rumors and Liam and Miley are just fine and they never broke up and everything is perfect. Sure. E! News had this story yesterday:
At last! Miley Cyrus and Liam Hemsworth will finally be together once again. A source tells E! News that the engaged couple—who have been the center of split rumors—will be reuniting today after spending an extended time apart, and once more reiterated that the duo are "totally together" and have been "in constant contact."

Earlier this morning, Hemsworth was spotted at an airport in Manila, making his way back to the states after hanging in the Philippines to promote Bench, a local clothing line he signed up to endorse last summer, and with meeting fans.

While her beau was away, Cyrus would keep busy either by hanging out poolside or posting a photo of herself rocking her engagement ring while having "a onezie PARTY (of one)."

Despite reports saying the soon-to-be married couple called it quits, a source told E! News last week that "[Miley and Liam] have been a bit rocky, but are not giving up," and added, "They both want it to work."

Hopefully being in the same zip code will help.
A "source" (Miley or one of her friends) also tells Hollywood Life that "Miley's relationship with Liam and her marriage was never in trouble to begin with. Like, it was all stupid rumors and now that she put her ring back on everyone's all excited. It's just really stupid… She never threw her ring away, she just wasn't wearing it. I don't see what the big [deal] is, like, I really don't." The friend goes on to say that Miley and Liam are "stronger than ever" and that Miley is posting those engagement ring photos on Twitter to show everybody how wrong they were. Sigh… who thinks there's still significant trouble? Yeah.
By the way, Liam may or may not be a d-baggy cheater, but good God, this man looks incredible with a scruffy beard. Without the scruffy beard, I kind of think he looks like a dull meathead. With the beard = I would hit it. HARD. Which makes me wonder… is Miley just dickmatized? Like, Liam fools around and disrespects her but Miley is so enchanted by the dong that she can't quit it? We also have to remember… this is young love. She's only 19 years old. This is the only quality dong she's ever had.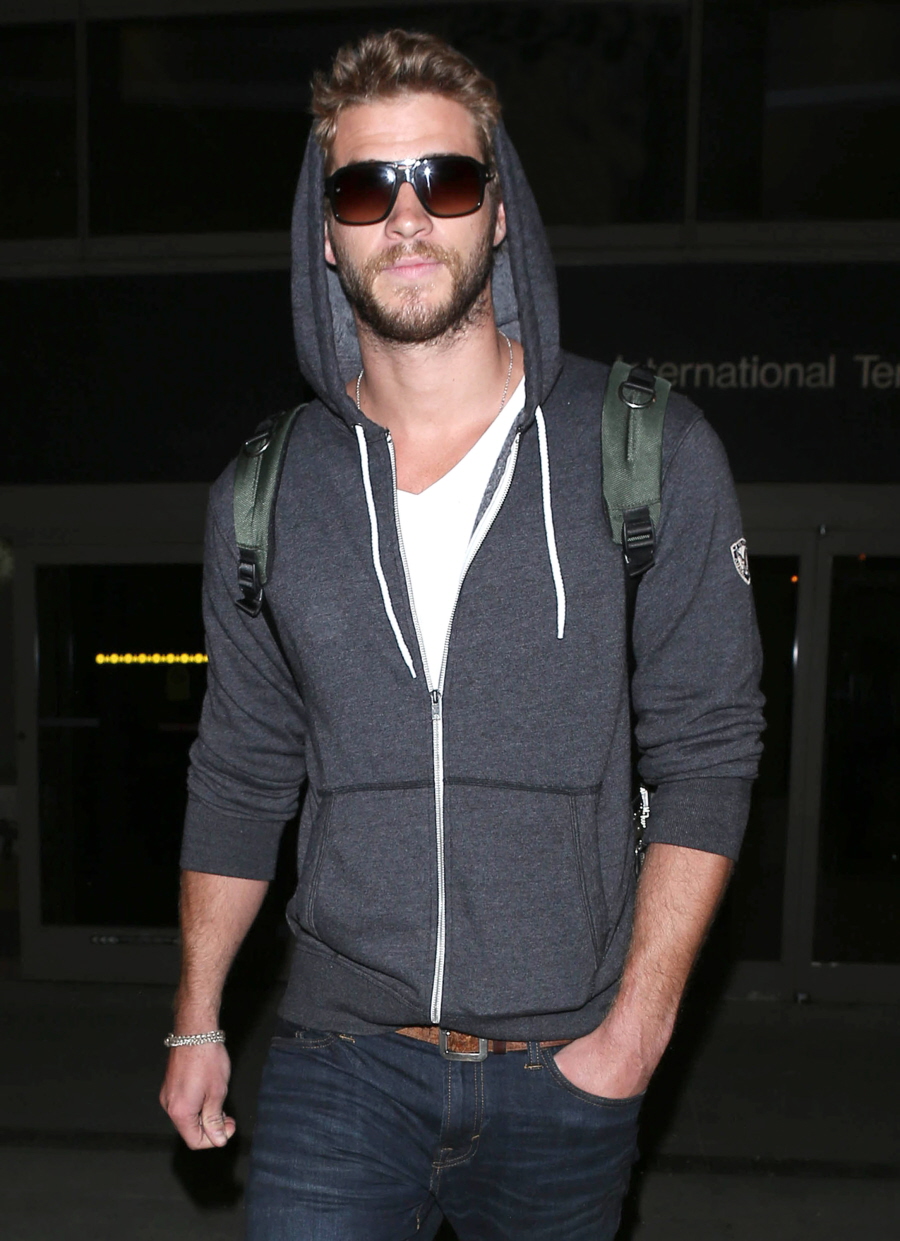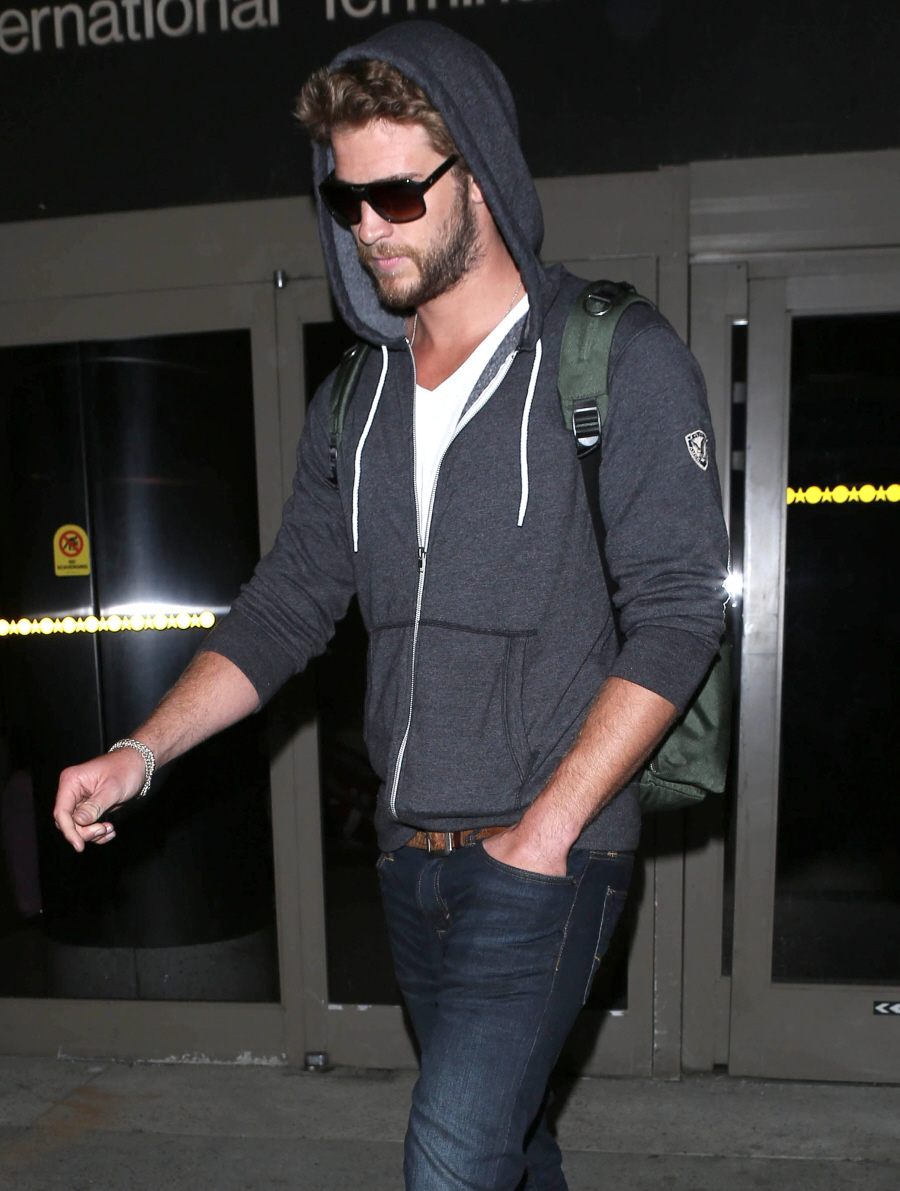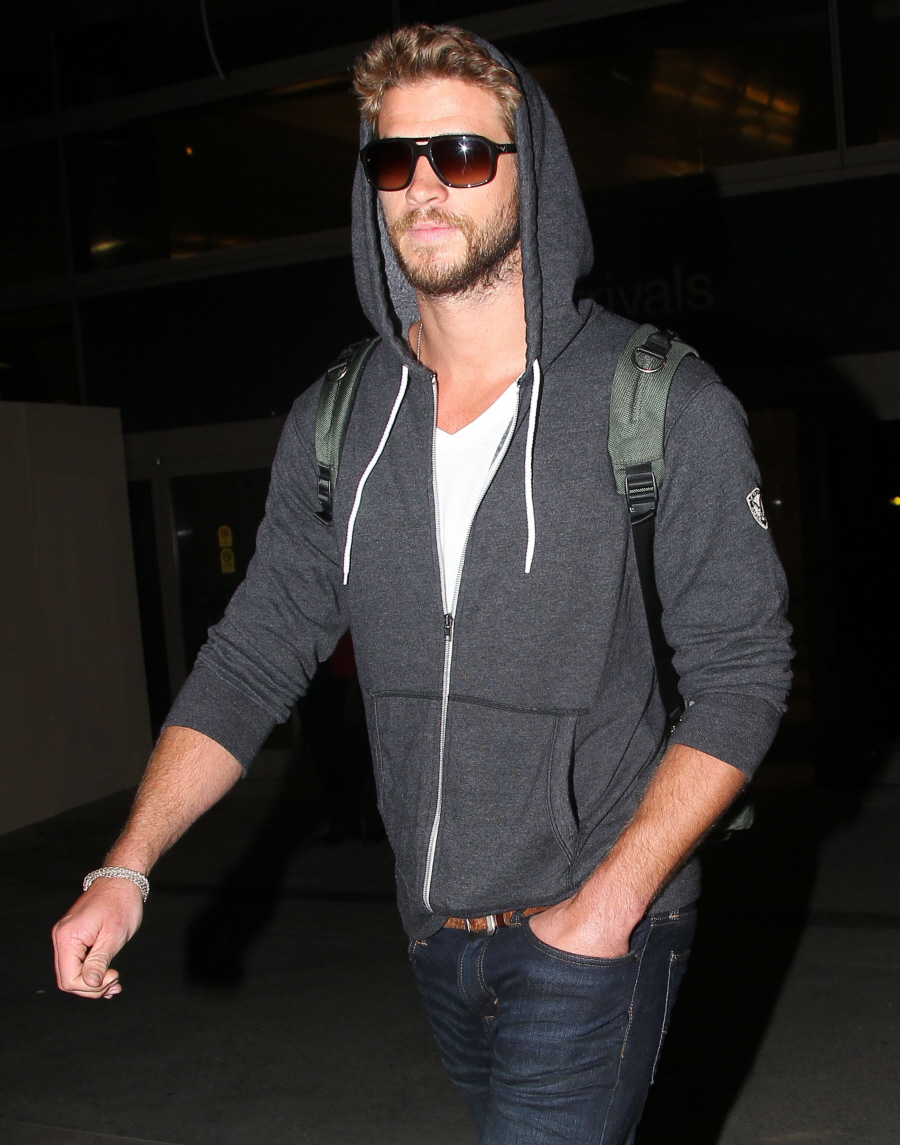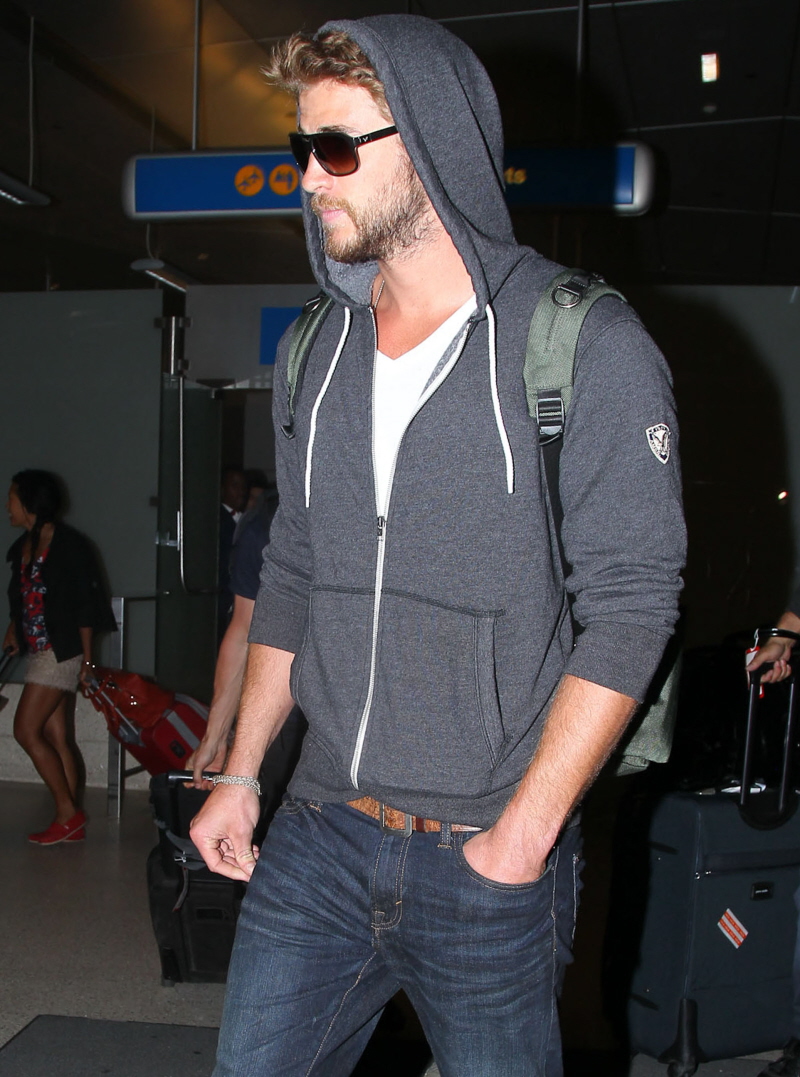 Photos courtesy of Fame/Flynet.