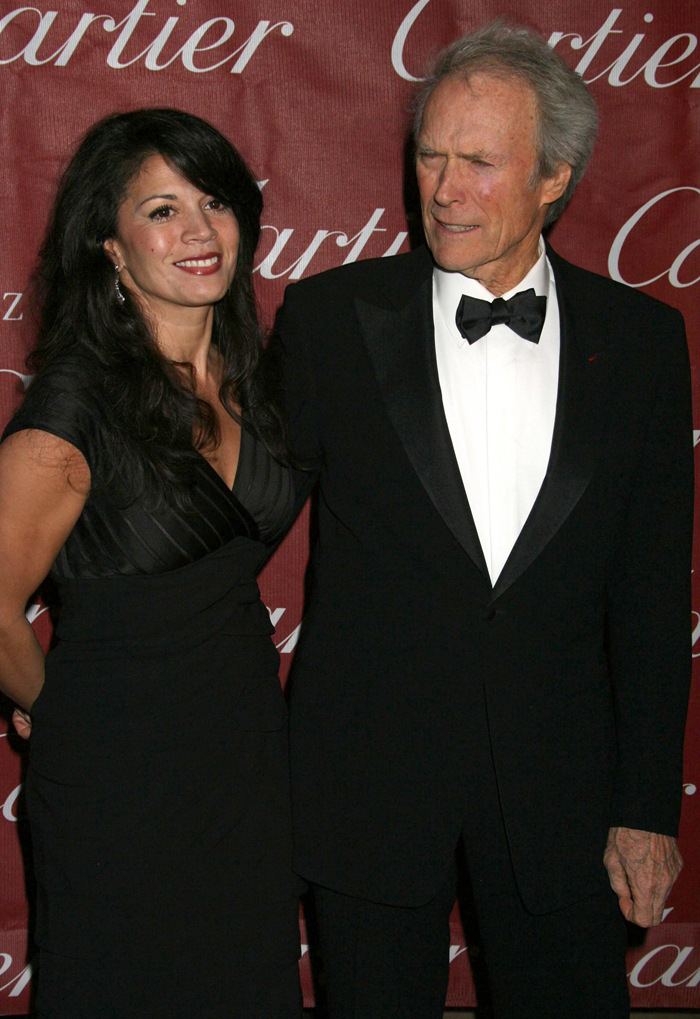 With this story, let us officially commence a countdown for a Clint Eastwood/Dina Ruiz divorce. These two haven't been photographed together on a red carpet since late 2011. Last November, we heard that the spouses had been living apart and were on the verge of a split, which followed an admission from Dina that Clint wasn't doing cartwheels over his family's reality show, and he was always dead set against living on television, but Dina insisted. Indeed, I don't think anyone (except for Dina and Clint's two daughters who appeared on the show) was looking forward to the reality show of doom, which looked to turn out even worse than imagined.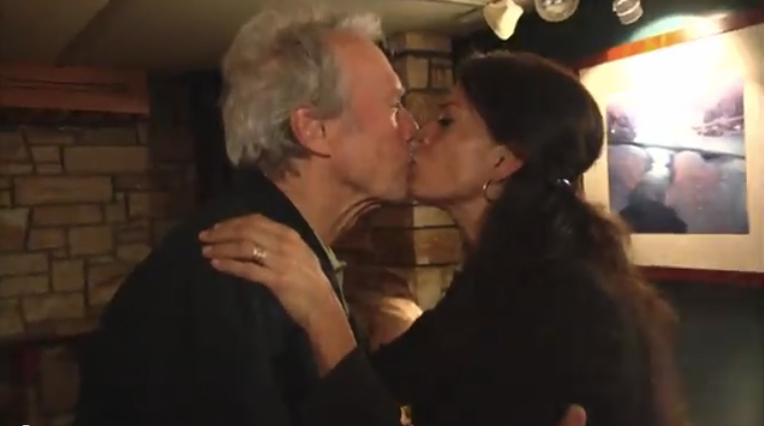 Now a new story from this weeks' Enquirer (via the Mail) says that Clint and Dina are in real trouble. It seems to me that Dina basically guilted Clint into the sparse appearances on the show. Now we're hearing that things were very uncomfortable at the weekend wedding of Clint's daughter Alison (who did not appear on the program), and he and Dina basically ignored each other the whole time. It sounds like he's over it:
Clint Eastwood's daughter Alison married her long-term boyfriend Stacy Poitras in an intimate ceremony in Calabasas, California on Friday.

And while everything seemed picture perfect, an ongoing feud between Clint, 82, and his wife Dina reportedly threatened to ruin the big day.

The actor and his second wife had not been photographed together since November 2011 before the wedding, and apparently "did not speak much" during the occasion.

"Clint was noticeably subdued and I did not see him speak much to Dina," an eyewitness allegedly told the National Enquirer. "Alison's mother Maggie Johnson was over the moon, but in my opinion, Clint did not look happy."

The publication claimed that the couple, who have been married for 16 years, had a huge row over Dina's reality TV show "Mrs Eastwood & Company."

"Clint retreated to the far end of the table," the eyewitness claimed. "He and Dina sat together, but they didn't look happy and barely interacted with each other. Clint mainly kept to himself."

The 20 friends and family members who were guests at the small ceremony then enjoyed a meal in a private area of the Saddle Peak Lodge restaurant.

While there, the source said that "Clint played with his food a bit and tried to be polite to guests but otherwise he kept a very low profile." The insider added: "In fact, when guests at the end of the table started knocking back too much red wine and getting a bit rowdy, Clint was noticeably annoyed.'

The Enquirer also claimed that Dina, 47, ran the risk of upstaging the bride as she arrived in a dramatic red gown.
[From Daily Mail]
Well of course Dina tried to upstage everyone at the event. That's just her personality, and it probably seemed charming to Clint until it wasn't. I don't know whether they'll actually split or if they'll just be content to live completely separate lives because it sounds like Dina and Clint can't stand each other at this point. Maybe the organizers of the wedding should have just seated Clint next to an empty chair. In that case, he would have talked plenty.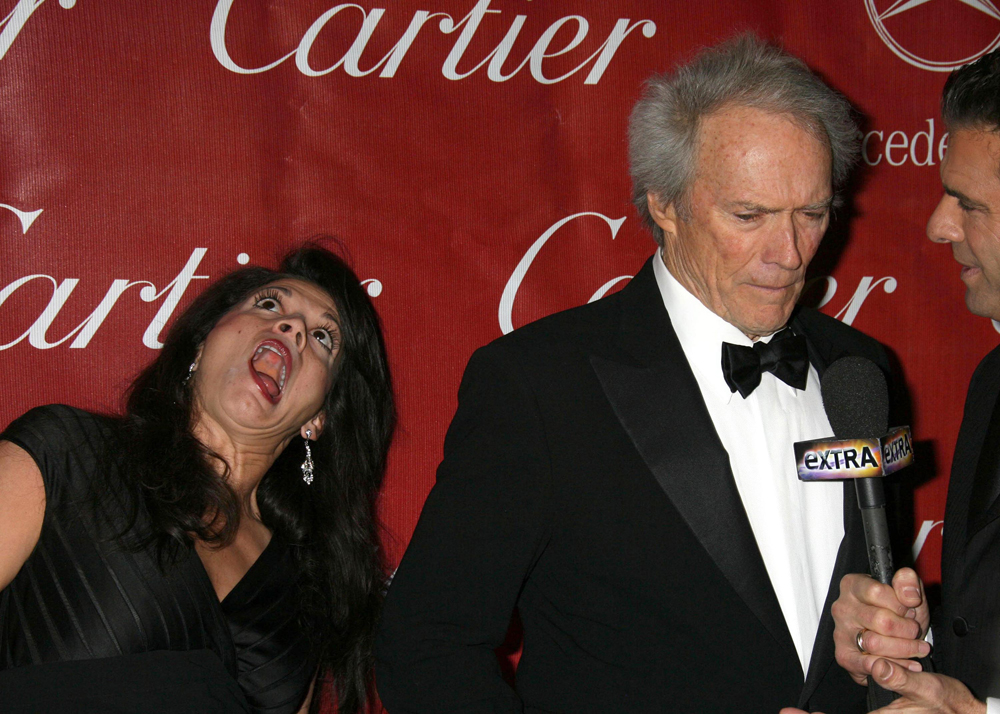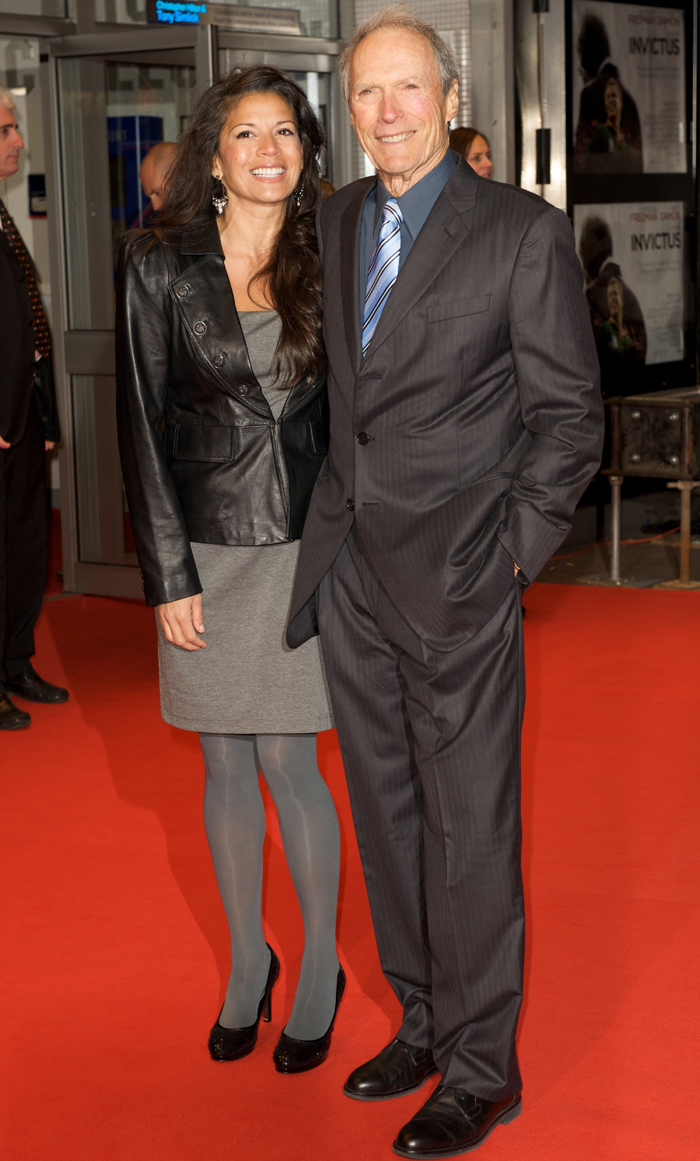 Photos courtesy of Fame/Flynet, screencap from YouTube