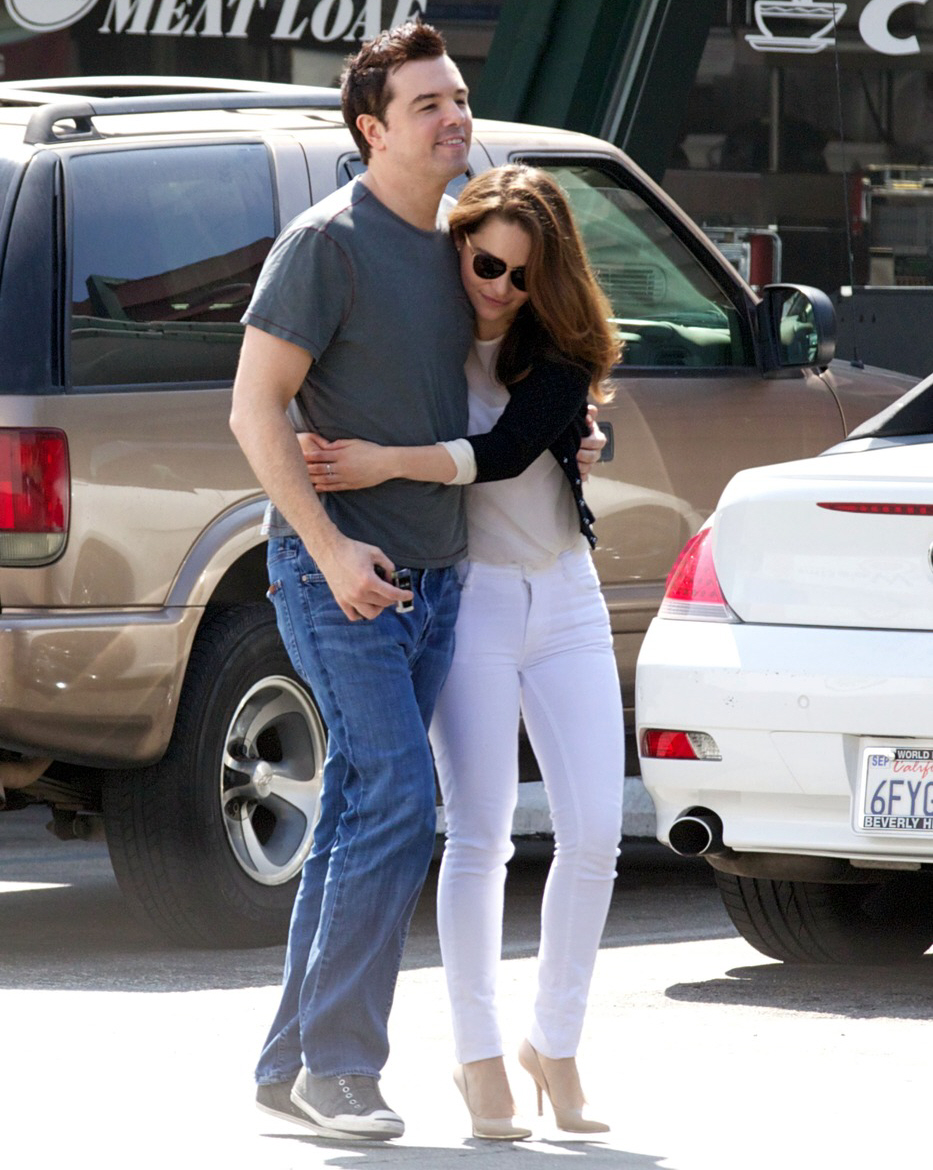 Last September, many of us were startled to realize that Seth MacFarlane had managed to bag beautiful English actress Emilia Clarke, also known as "The Khaleesi" from Game of Thrones, also known as Daenerys Targaryen. They kept being seen together for a few months, and they were even partying together at the Golden Globes after parties this year. And then… nothing. Seth hosted the Oscars (and he wasn't great, but I think the hatred leveled at him was overblown) and he partied at the Oscar parties and… there was no Khaleesi. We never got a hard and fast confirmation on what happened between them, so E! News decided to play catch-up:
It looks as if Seth MacFarlane and Game of Thrones star Emilia Clarke are no longer playing the game of love. At least not with each other.

E! News has learned that the 39-year-old Family Guy funnyman and the 25-year-old actress have parted ways.

"They are no longer dating," a source tells E! News. "It was really a location challenge. She has been in Europe shooting Game of Thrones and he is based in California, so it was hard to make it work despite the distance. They have remained friends."

It was first revealed they were an item when the two were spotted getting cozy at the HBO Emmy afterparty at the Pacific Design Center in West Hollywood last September.

MacFarlane most recently hosted this year's Oscars while Clarke will soon be seen on Broadway in Breakfast at Tiffany's. A rep for MacFarlane could not be reached for comment.
This seems like weird timing… the announcement, I mean. I feel pretty strongly that they've been over for about two months, especially since Seth has been acting like a single guy and maybe he's even hittin' it with Charlize Theron these days. This makes me think that Seth dumped Emilia (what a jerk!) and he "let" her decide how the breakup would be announced. And it didn't occur to Emilia (because she's a newbie to Hollywood) to actually give some kind of hard breakup confirmation, so she's been dealing with lots of questions about Seth as she promotes Game of Thrones.
Also – Emilia is on Broadway right now! She's playing Holly Golightly in a revival of Breakfast at Tiffanys. I would like to see that.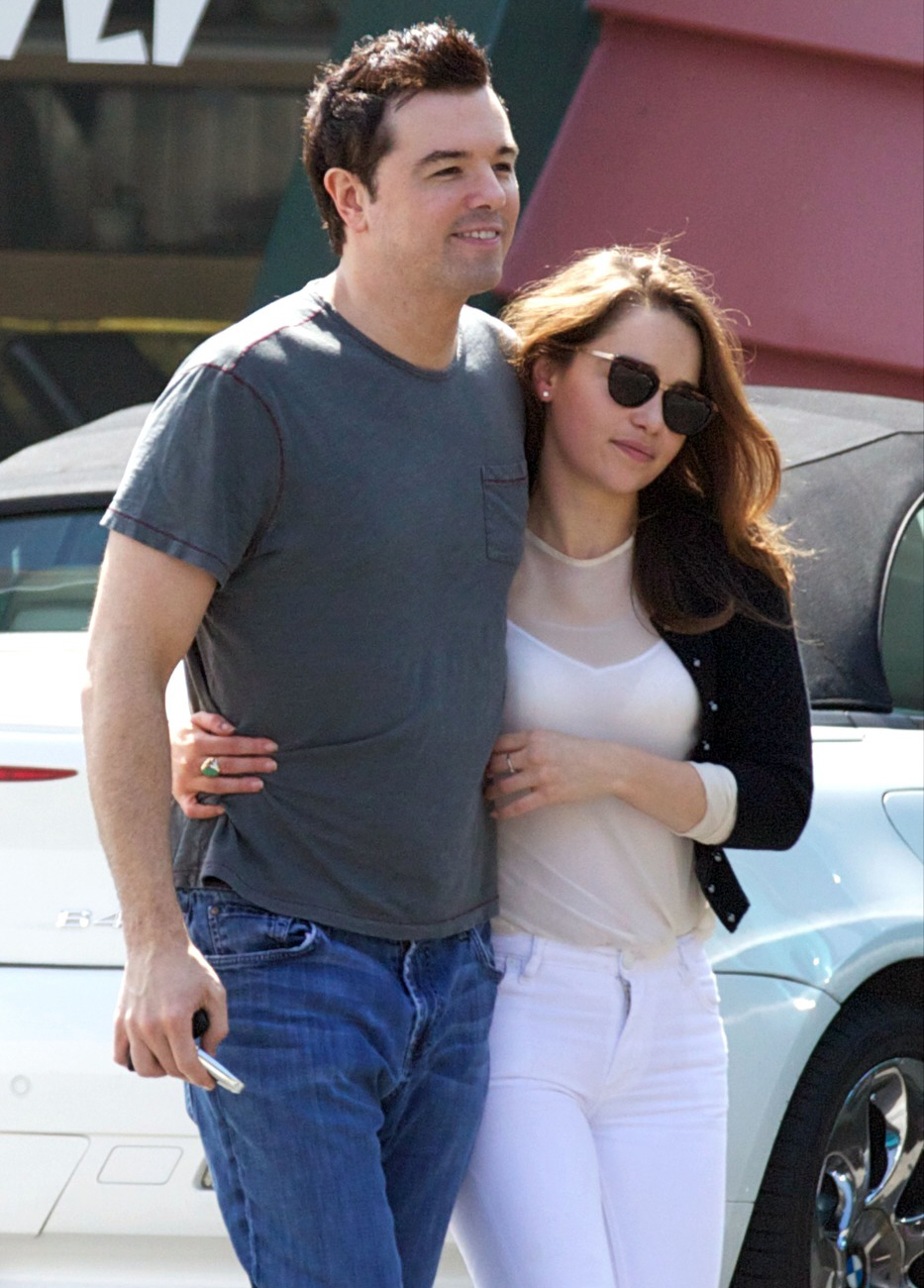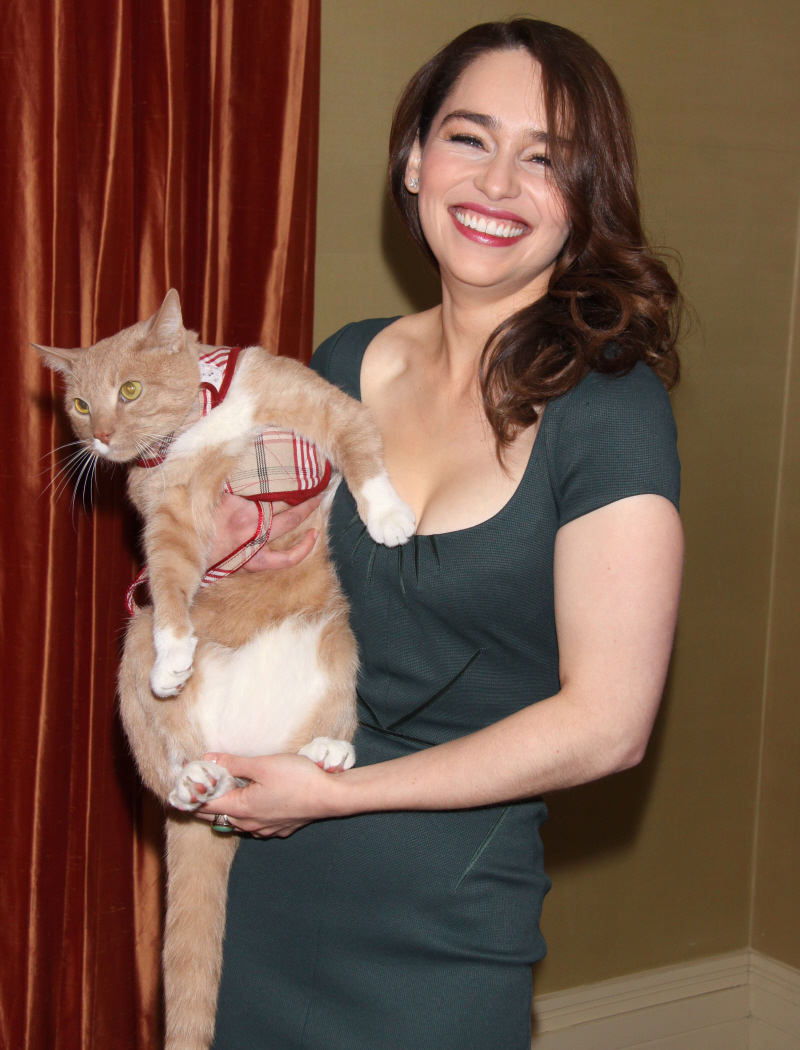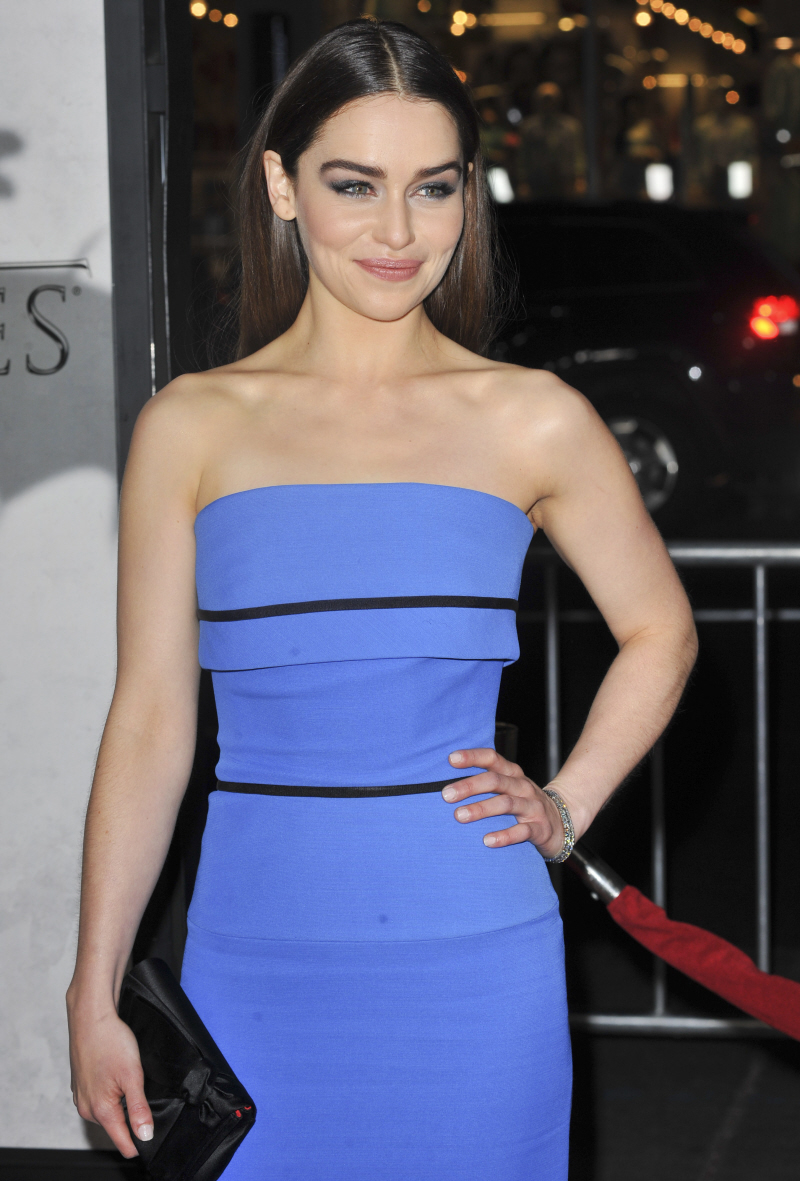 Photos courtesy of WENN, Pacific Coast News.