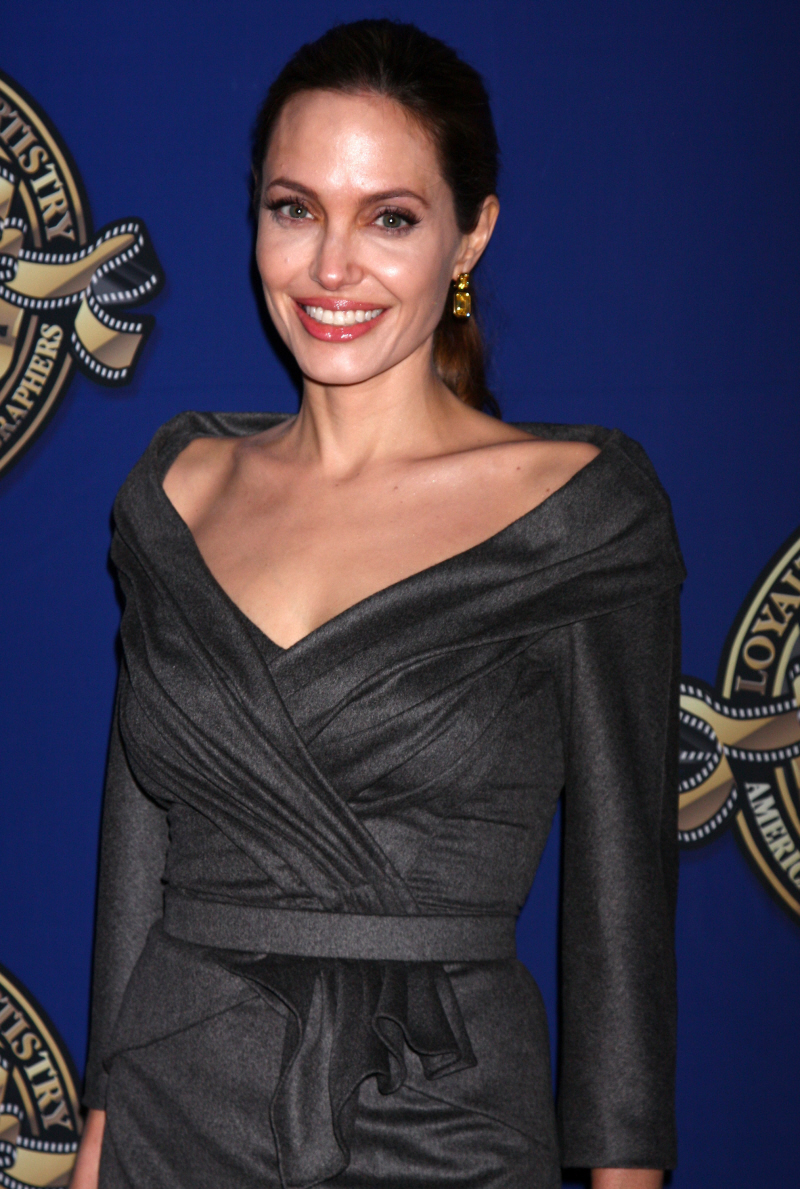 All total, I took five years of Spanish in middle school and high school. I never followed up in college, and whenever I'm watching a TV show which employs Spanish whatsoever, I usually get confused about everything being said beyond "Policia!!" (I watch a lot of cop shows.) If I really think hard, I can figure out a portion of what's being said in casual Spanish conversations. What's my point? I was never fluent, despite studying it for years. And I let that part of my brain rot away and I regret it. I wish I was fluent in languages. I wish my mind worked that way. I wish I could pick that stuff up with ease. Perhaps it would have been easier if I was bilingual at an early age – when kids are young, their minds are little sponges and they absorb multiple languages faster than adults.
So that's what went through my mind when I read this weird Star story about Angelina being kind of harsh about her kids learning French – they might not be happy about it now, but they'll be thankful for it later:
Since setting up residence in France, Angelina is obsessed with making sure her brood speak en Français – or else! In February, eyewitnesses spotted Angie giving Pax and Zahara a stern language lesson while shopping at an Urban Outfitters in LA.

"If they asked Angelina a question in English, she would just turn her back and walk away," recalls the witness, "Only when they spoke in French would she respond. It was like she was training dogs or something – it was a bit extreme."
[From Star Magazine, print edition]
Is that "extreme"? It seems like a pretty typical educational tool – as my old Spanish teacher would say, "En Espanol, siempre." Total-immersion, I believe it's called. Meaning if you force yourself to speak and use a second language consistently, it will become easier and faster for you. But don't ask me – to me, "extreme" is putting your kids on a no-carb, no-dairy, no-gluten diet for weeks at a time. Anyway, I kind of doubt this story because didn't the kids go to Lycee schools where everything is taught in French anyway? Didn't Brad say the kids were already really great at French?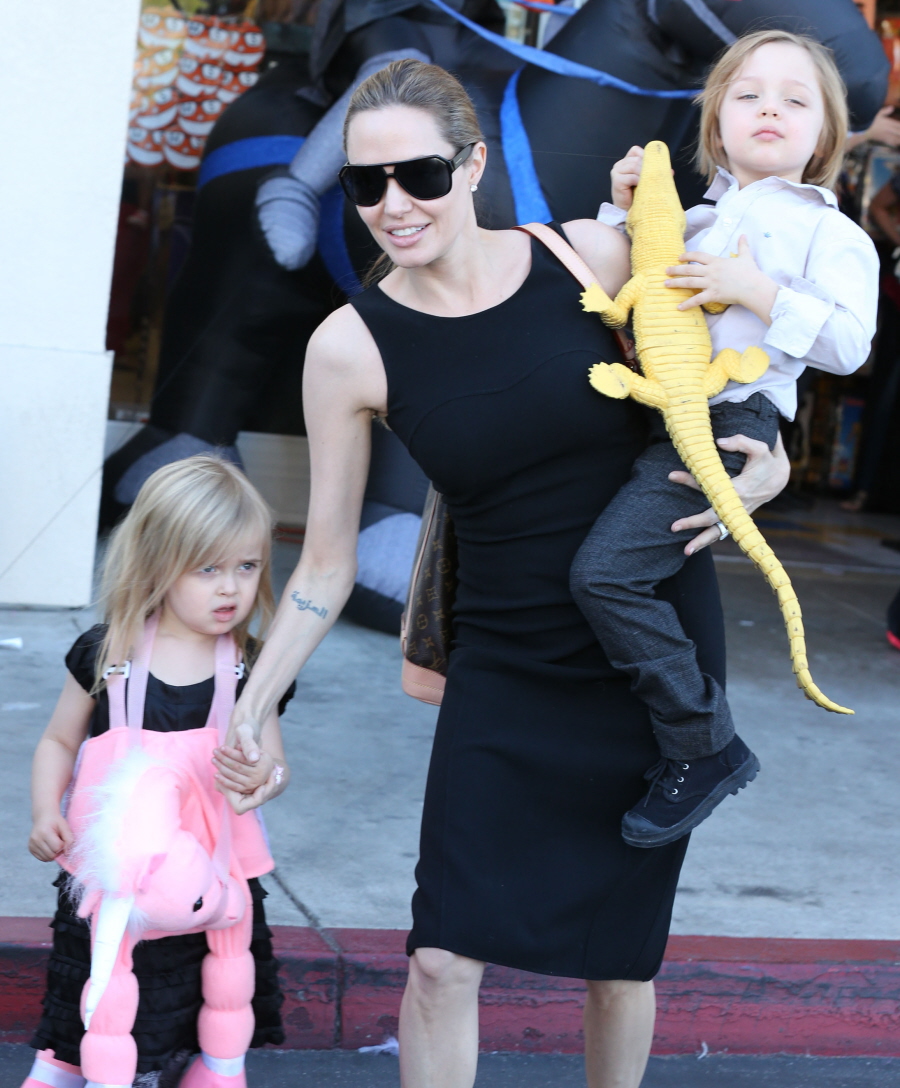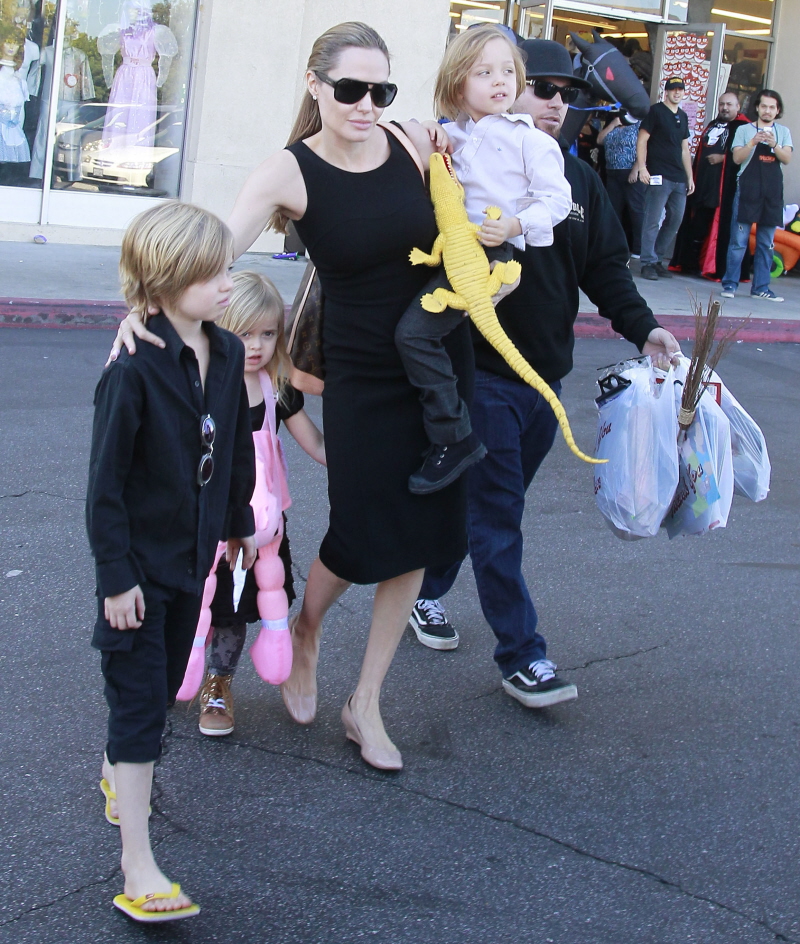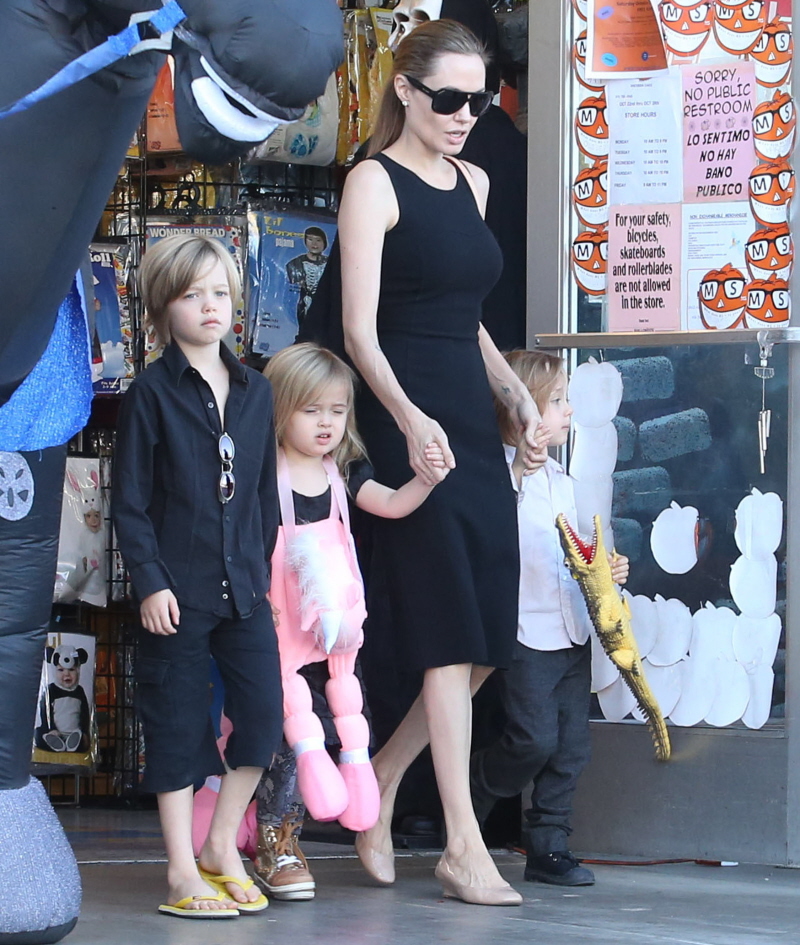 Photos courtesy of WENN, Fame/Flynet.