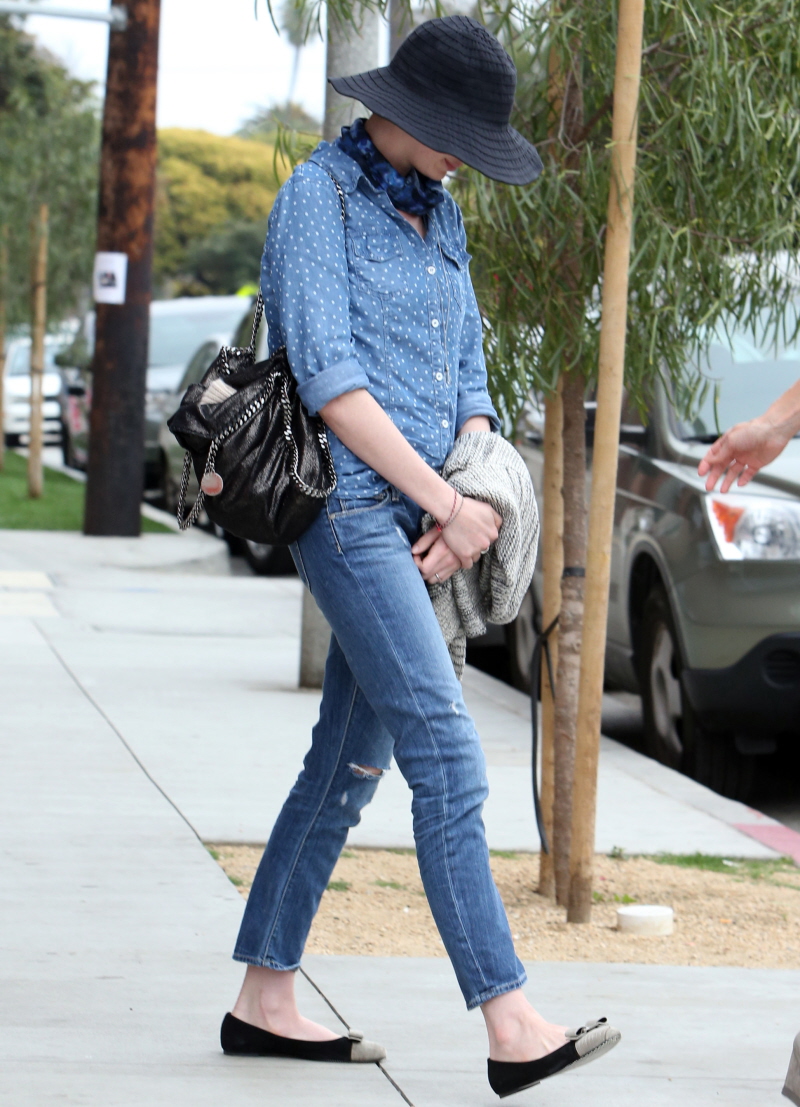 You know what bugged me about the Anne Hathaway Backlash (meaning the original backlash against Anne, not the backlash against the backlash)? I was annoyed that everybody started hating on her on Oscar night when really she had been MUCH more annoying in the months preceding the Oscars. Anne's Oscar campaign (beav-flashing, incessant weight loss talk, endless conversations about her hair) was a pain in the ass. While I thought her Oscar Nips and her little-girl voice were supremely annoying, it was just the cherry on top of Anne's insufferable campaign. Still, you know I'm a Hathaway Apologist. I like her despite her annoying campaign and her Oscar Nips and Oscar Beav. I like the "real" Anne. The real Anne is a pill, a drama geek, a nerd. The real Anne is a talented professional who judges you for not being more like her. I want her to go back to that version of herself.
Anyway, Anne has been reading what you Hathahaters have been saying, and she's super-sad about it. She wants to quit acting because you guys treat her like she's worse than Osama Bin Laden!
It's not every celebrity that can say they're more despised than Osama Bin Laden. A Google search for 'Anne Hathaway' and 'hate' yields a staggering 31 million hits — while a similar search about the terrorist mastermind results in only 21 million.

Such is the state of Anne's crumbling reputation among audiences. Anne may have nabbed the Best Supporting Actress Oscar, but she's losing the popularity contest in a major way and is desperate to repair her image.

"Anne's in shock and has been in tears over it nonstop," a source discloses. "She's even sobbed to one friend that she feels like leaving the business for good and vanishing, like Brigitte Bardot… She's really worked herself up."

Ironically, those irksome theatrics are to blame for her bad rap. As Anne's star rose, so did her air of saccharine smugness and transparent self-congratulation. But Anne is baffled.

"She's in a real mess over it and keeps asking her husband, 'Why?' She keeps trawling the Internet looking for answers, but it only makes her feel worse. It's put her in a really dark place."

She's determined to turn the tide of public opinion – "She's starting to realize that she needs to relax and stop that irritating fawning and gushing thing. She wants to be taken seriously, but instead she's just coming across as manufactured and desperate."
[From Star Magazine, print edition]
For the love of…!!! I feel like that opening paragraph was something from The Onion. "Half of all Americans think Anne Hathaway is WAY wore insufferable than Bin Laden. 33% of Americans think Ayman al-Zawahiri should wear more jewel tones. One-quarter of Americans think Gwyneth Paltrow is coordinating no-carb, no-daily diets with al Qaeda." For what it's worth (meh), Gossip Cop got a quote from Anne's rep who says that this report is crap and Anne "is about to commit to her next project" and she's about to begin voice work on Rio 2. My advice to Anne still holds – earlier this month, I advised Anne to keep her head down for a few months, then come back with one or two interviews about how she was "hurt" by the backlash, but not TOO hurt and woe-is-me. I also think there's a good chance that Anne will get pregnant this year and that will give everyone something new to focus on.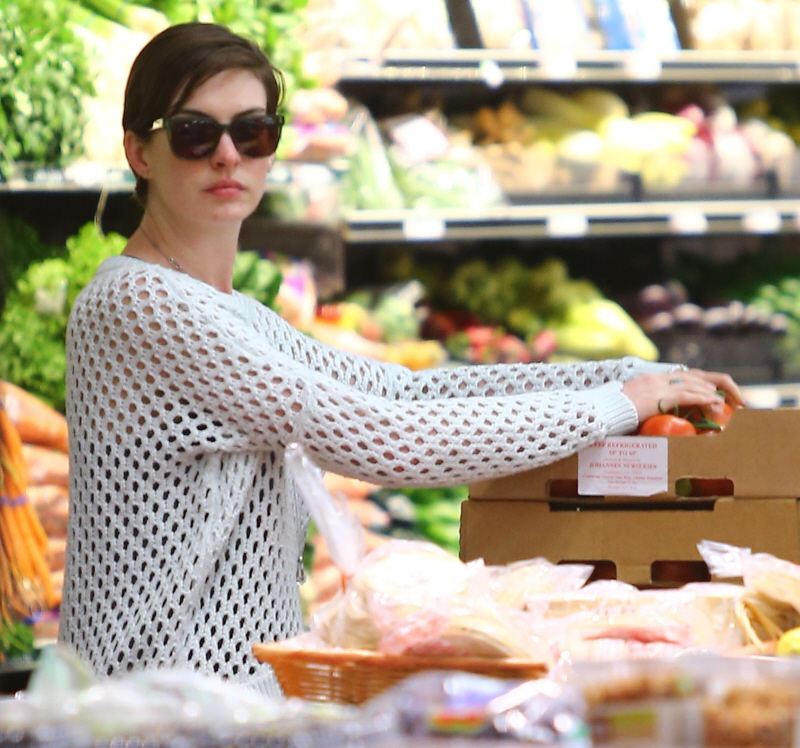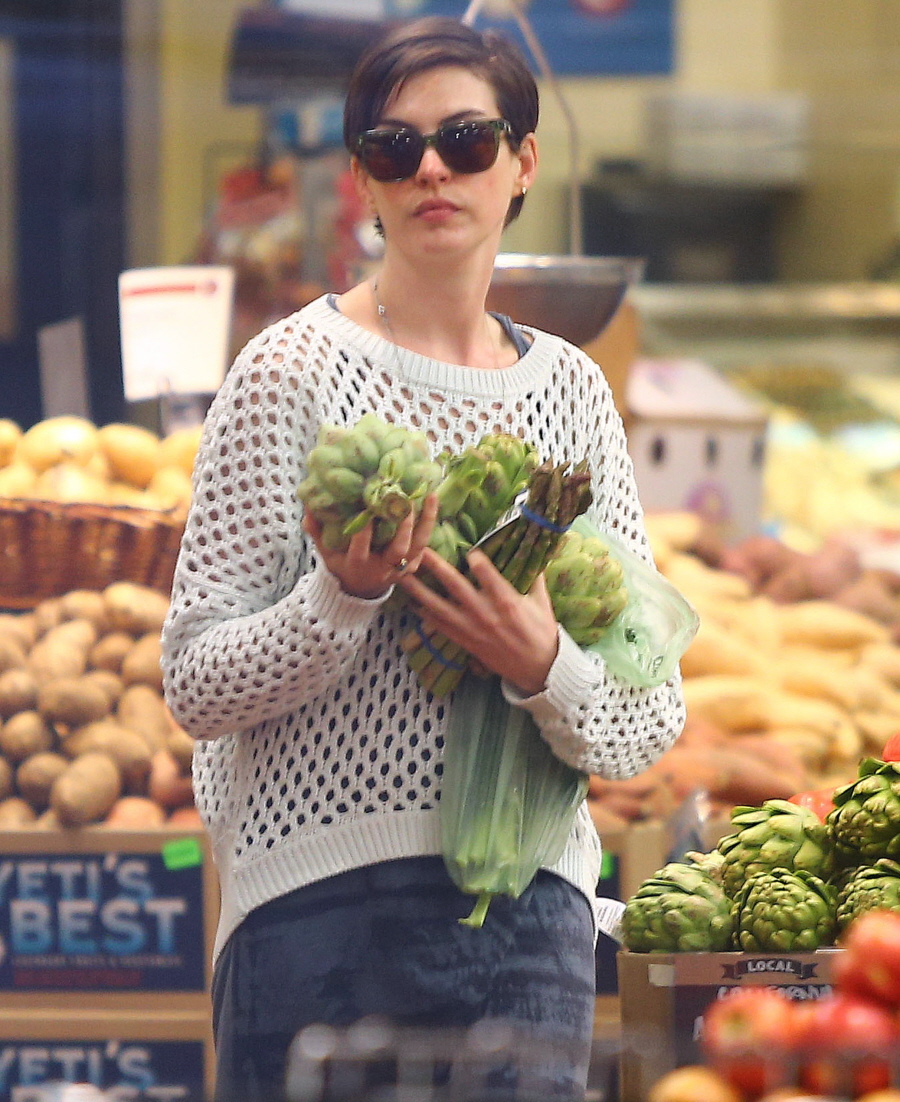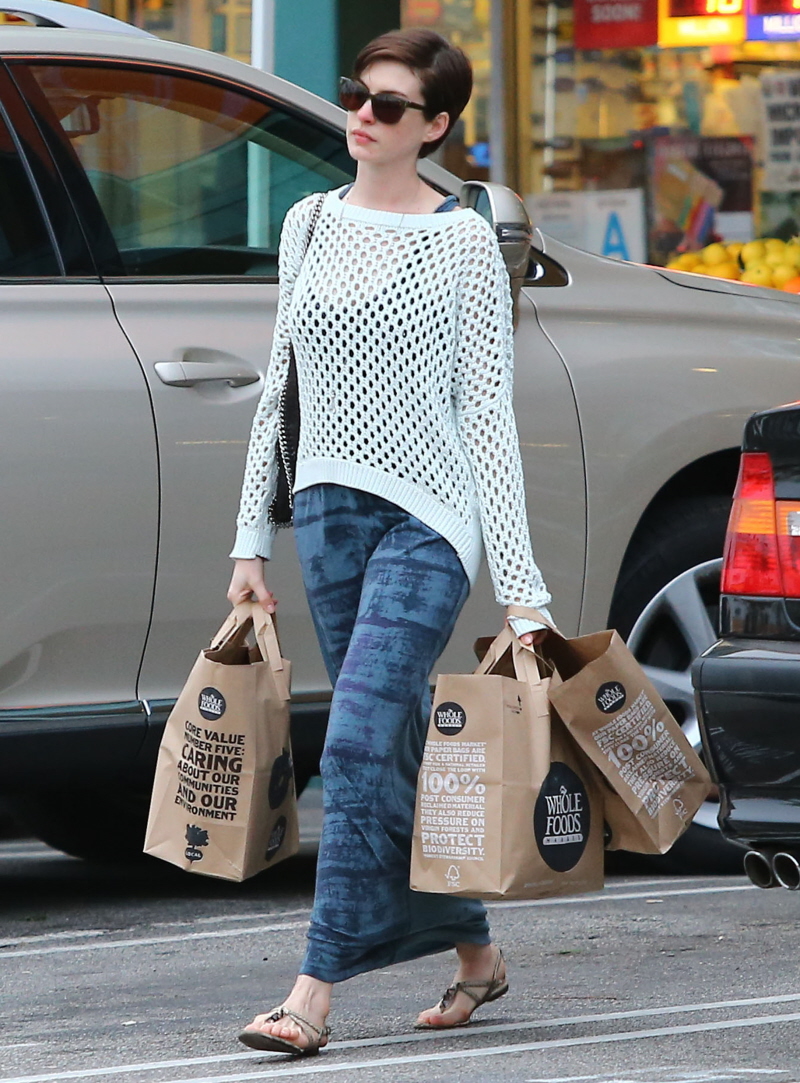 Photos courtesy of Fame/Flynet.