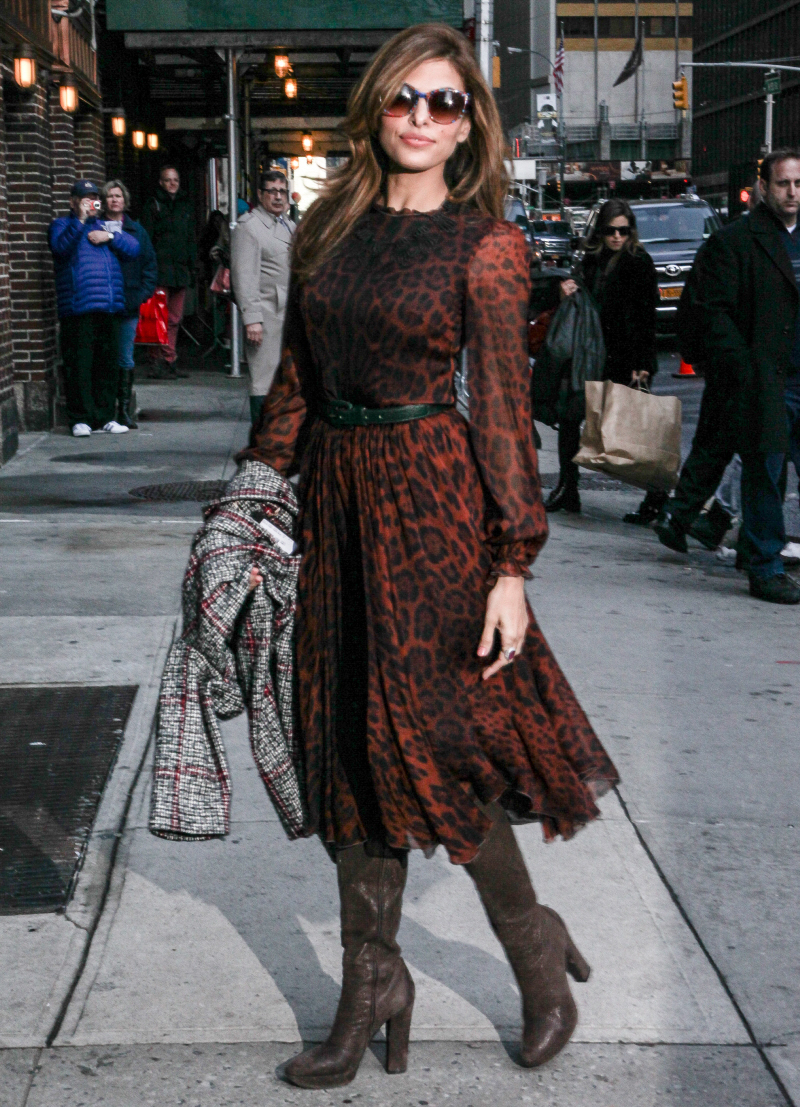 Eva Mendes seems like the kind of woman who publicly stakes claim to what she feels belongs to her. She seems like an alpha-female, especially about men. I'm not saying she's a maneater or anything, just that she's… protective. Territorial. Hardcore. There was a story last year about Eva stone-cold icing of one of Ryan's overzealous Hey Girls – the girl was stroking Ryan and flirting with him and Eva was all "Keep your hands to yourself, little girl, lest I reveal my Slut Shank of Doom." Well keep that in mind with this story from Star which probably isn't true at all but I want it to be true because YES, it would so much fun. You know how Rachel McAdams and Michael Sheen just broke up? And you know how most of Ryan's fan-girls would be really happy if he dumped Eva and went running back to Rachel? Well, Eva decided to go on offense and good God, don't let me ever get on Eva's bad side.
While fans of The Notebook still hope that former couple Ryan Gosling and Rachel McAdams will reunite in real life, Ryan's current girlfriend, Eva Mendes, is definitely not on the Noah and Allie bandwagon.

Eva, 39, who met Ryan, 32, on the set of their new movie The Place Beyond the Pines, can't shake the fear that her boyfriend might still have feelings for his former flame – especially now that Rachel is newly single following her split from Michael Sheen.

"Eva sent a polite word to Rachel's team that she's glad Ryan is of some comfort to her, but the message was loud and clear: 'Back Off'," says an insider. "She's extremely nervous."
[From Star Magazine, print edition]
Ha, we don't even know if Rachel and Ryan have even spoken in months or even years. But Eva heard about Rachel's breakup and she was all "I'm going to shut this down before it even BEGINS." So while Rachel is probably still dealing with residual Michael Sheen emotions, she gets "word" that Ryan's girlfriend is on the g—damn warpath. Yeah. That was sort of a brilliant play by Eva. That would scare me off. But maybe that move will spur Rachel on… maybe she'll be like, "Huh, that's the way you want to play it? We'll see, bitch. We'll see." Eva is like a Disney villainess these days. Eva Mendes: Shutting Bitches Down Since 2002.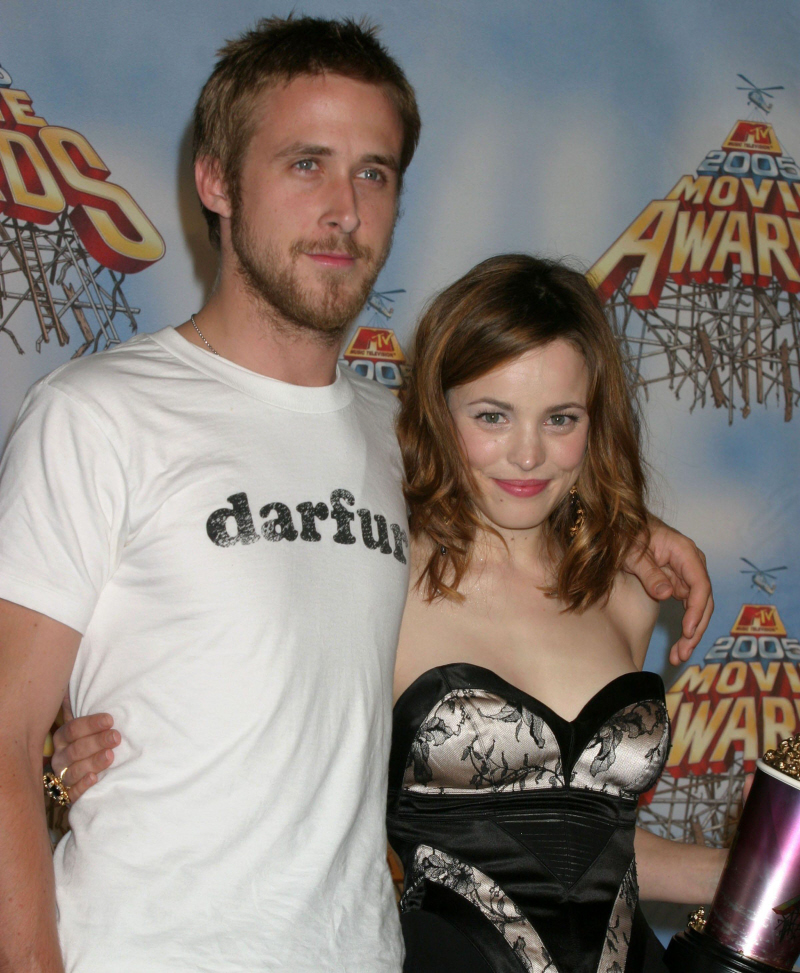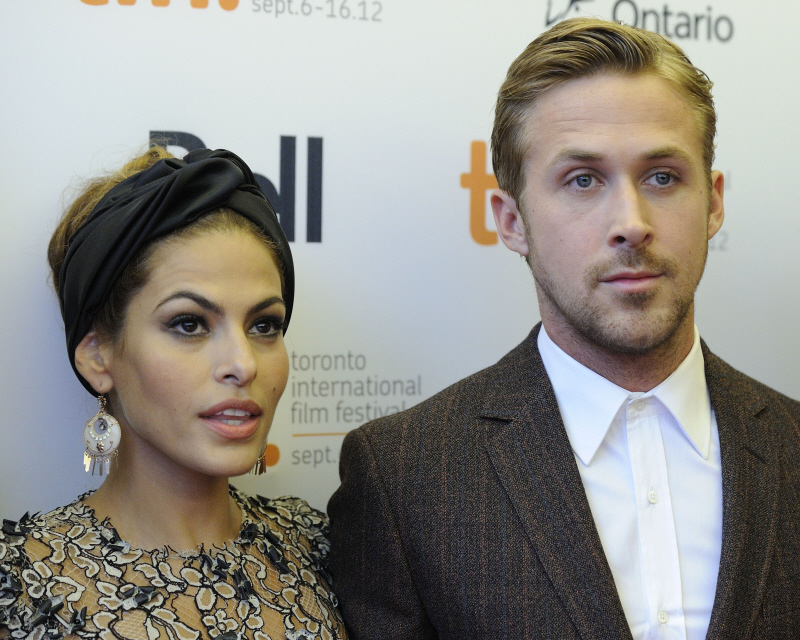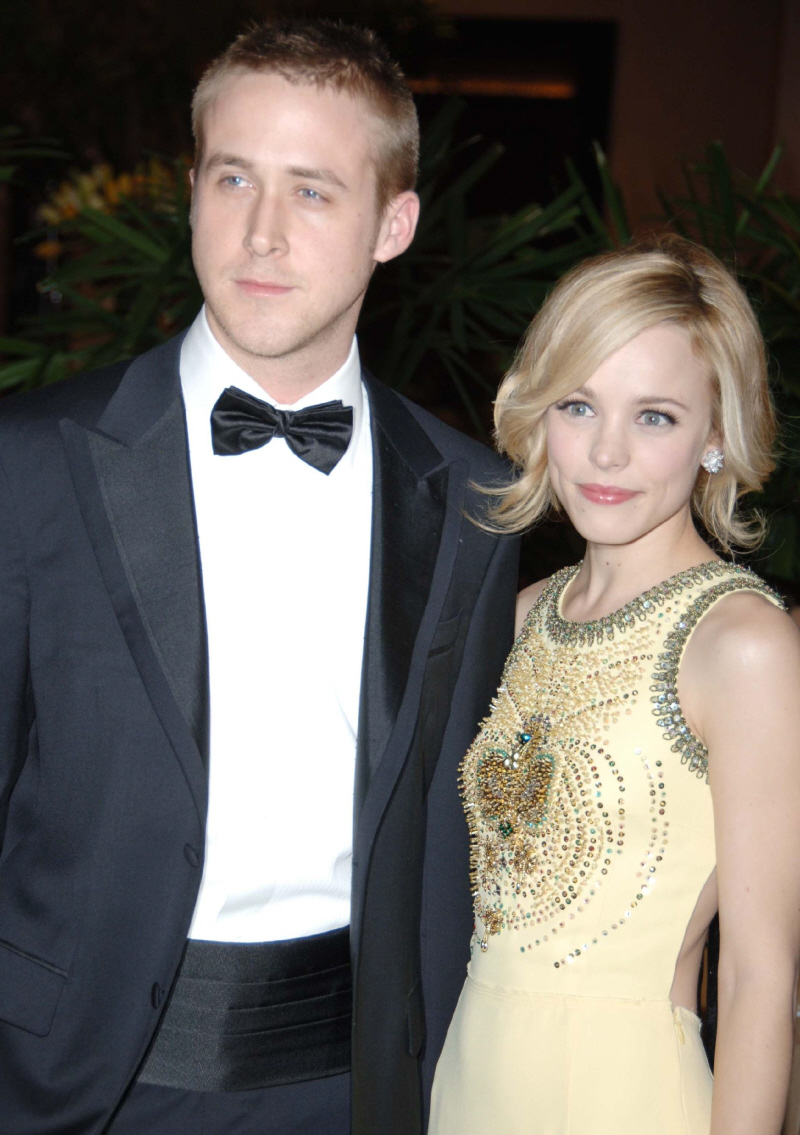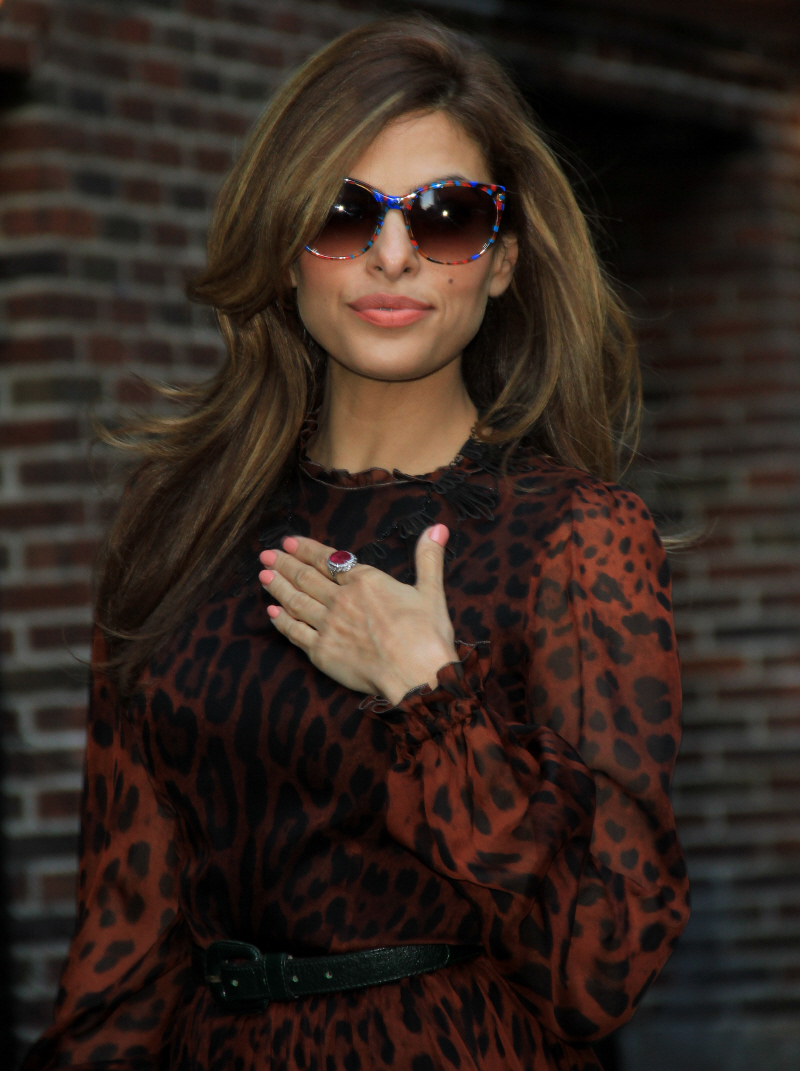 Photos courtesy of WENN.