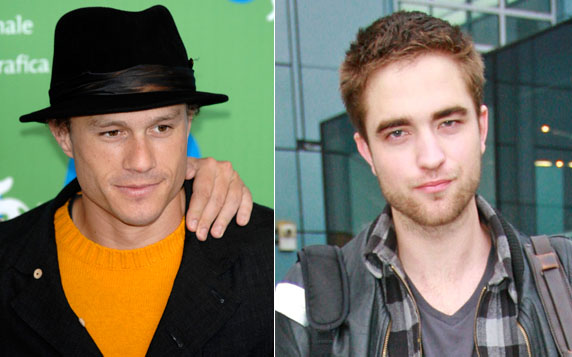 Heart throb du jour Robert Pattinson, star of the new "Twilight" movie franchise, isn't just another pretty face. The actor was hanging out at a comedy club in Hollywood earlier this month and got some attention for calling out a stand up comedian for making a joke about late actor Heath Ledger. The joke was definitely in poor taste, but the incident probably wouldn't have made headlines if Pattinson wasn't involved.
According to a witness at the No on H8 show at The Improv in Hollywood on Dec. 16, Twilight star Robert Pattinson, 22, booed a comic who said, "Here's my impression of Heath Ledger," then collapsed and began faking convulsions.

(Ledger died of an accidental prescription drug overdose in January.)

"Robert and his friend went nuts yelling at him," the source tells Us Weekly. "[Pattinson screamed] f–k you! You suck!"

But the actor — who recently cut his famous hair — went unrecognized by the performing comic.

"The comic didn't know who it was, but I'm sure he found out later!" the source tells Us.
You know, I'm puzzled as to why this comedian thought it was a good idea to do a bit on Heath Ledger. The way the public took Heath's passing should be indication enough to anyone with half a brain that it's not funny in any way. If it was someone like Amy Winehouse he might (MIGHT) be able to get away with it.