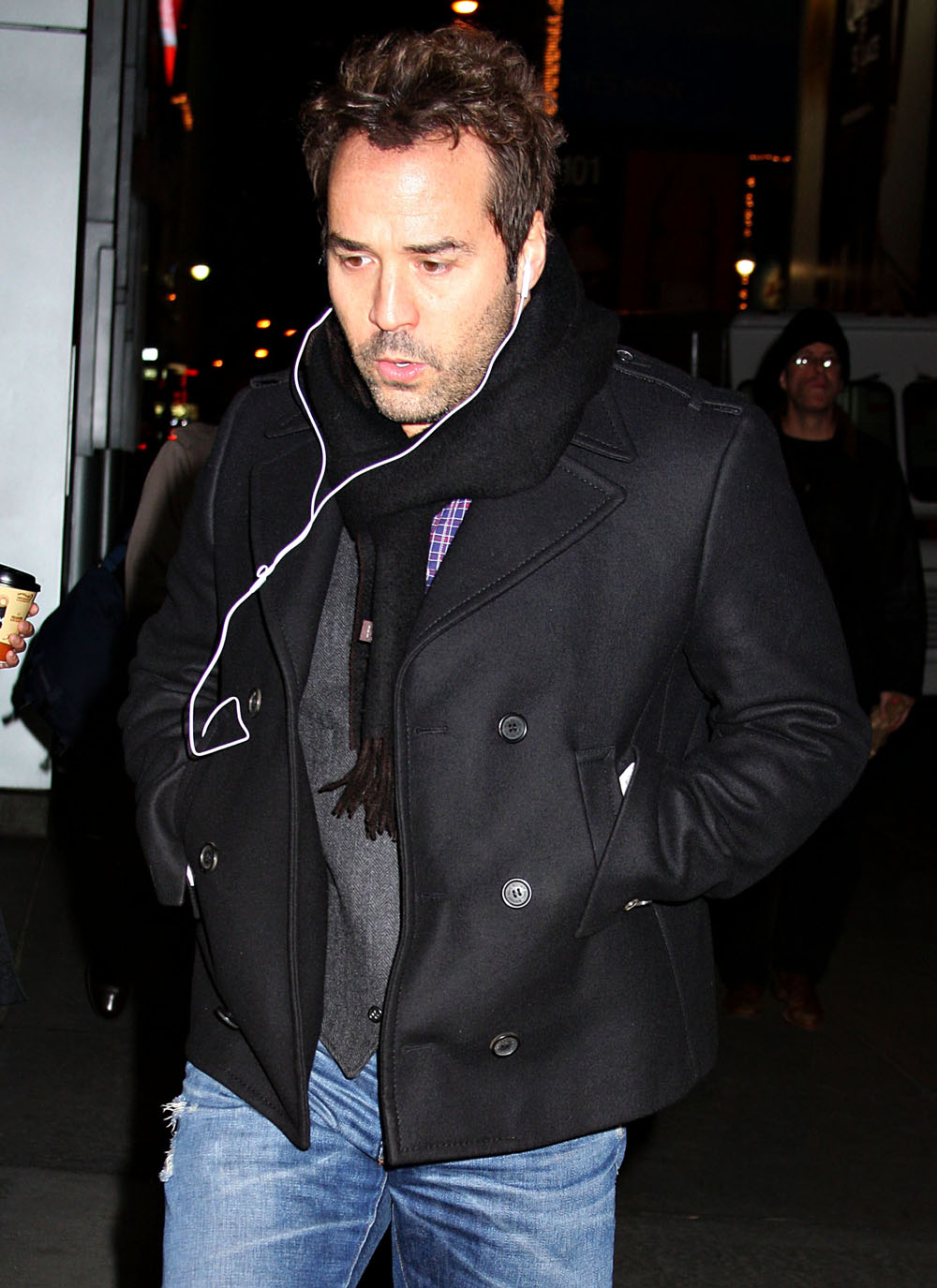 Jeremy Piven hasn't exactly been one of the most respected actors in Hollywood. Long before Sushigate, he was generally considered a legendary douche bag. In fact I think you could argue that he was lower on the totem pole than Brandon Davis or any of the guys from "The Hills." He was an epic player and a huge joke.
It's hard to say what Piven's mercury poisoning scandal has done to his reputation. It seems like most in Hollywood think it's bull, but there are definitely some who feel compassion for him. But lest you forget that Piven is still a total sleaze, Gatecrasher has a little update on his love life.
Mercury is rising everywhere for Jeremy Piven these days, including his love life. The "Entourage" actor has found a brand-new girlfriend in blond stunner Ashley Chontos, a 23-year-old model-cum-bottle waitress at Mansion NYC who he met at Britney Spears' birthday bash.

According to pals of Chontos, Piven is so crazy about the SUNY Binghamton dropout that he's even planning on breaking tradition by taking her to the Golden Globes. For the past four ceremonies, he brought his mother, Joyce, but now he's said to have arranged to fly Chontos to the West Coast on Jan. 10.

Despite Piven's obvious interest, an insider tells us that the ex-Choice Model was actually runnerup for the actor's affections. "Jeremy met several girls at Britney's birthday party," the source says. "He was really interested in a model who happens to be Ashley's direct competition, but he was so insistent in his pursuit that he freaked her out. She stopped returning his calls, so he settled for Ashley in the long run."

Says another source: "He's a numbers boy. He gathers up girls' numbers when he's out. That night, he sent out a mass text to everyone he'd met, saying, 'Come to my room – whoever responds first gets me for the night.'"
[From Gatecrasher]
That is one of the sleaziest things I've ever heard. I couldn't care less about Piven's love life – he'll be dating Chontos for a maximum of three more weeks. His "long run" is under a month. But texting all the women you meet in one night and trying to get them all to make a mad dash to your hotel room is super creepy. I cannot imagine how it'd feel to know the only reason you were sleeping with someone was because you got there first.
I wonder if Piven texts his remainders to let them know not to show, or if he has to field knocks on his door all night long. How creepy. I'd feel sorry for Ashley Chontos, but I'm sure she knows what she's getting into. Unfortunately I bet Piven will leave her with some parting gifts.
Here's Jeremy Piven arriving at the Barrymore Theatre in New York City on October 29th. Images thanks to Fame.