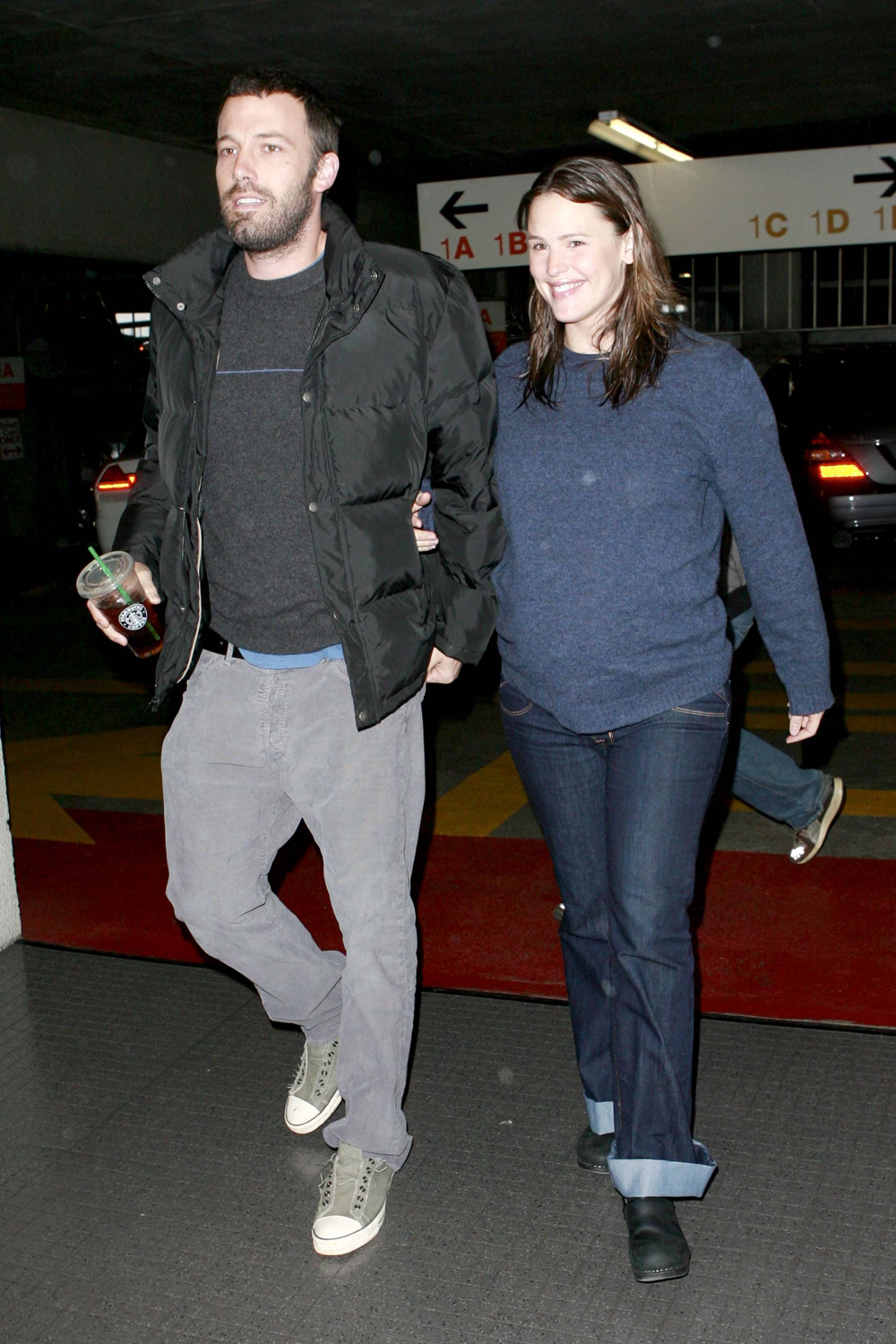 Gossips are speculating on a New Year's baby for Jennifer Garner and Ben Affleck. Although neither Ben nor Jen has confirmed their second child's due date, from all appearances, Garner looks to be due any day now. Affleck and Garner checked into Cedars-Sinai Medical Center this morning, OK! Magazine is reporting.
She's been looking ready to pop for weeks, and now sources are telling OK! that Jennifer Garner paid a visit to an L.A. hospital on Wednesday, New Years Eve.

Jen, who's expecting her second child with husband Ben Affleck (daughter Violet is 2), arrived at Cedars-Sinai Medical Center this morning holding protectively to her hubby's arm. Could this just be a doctor's visit or will the Afflecks be celebrating more than the dawn of a new year?
[From OK Magazine]
Daughter Violet just turned three years old in December, and always seems like the happiest, most joyful tot in all of Hollywood. Ben and Jen confirmed her pregnancy through her old Alias friend Victor Garbor this past summer. They haven't confirmed the sex of the baby, or maybe they didn't want to know. Considering Jen has looked ready to pop for about a month, chances are good that a New Year's baby is on it's way.
Picture note by JayBird: Here's Ben Affleck and Jennifer Garner outside Cedars-Sinai today. Images thanks to WENN.