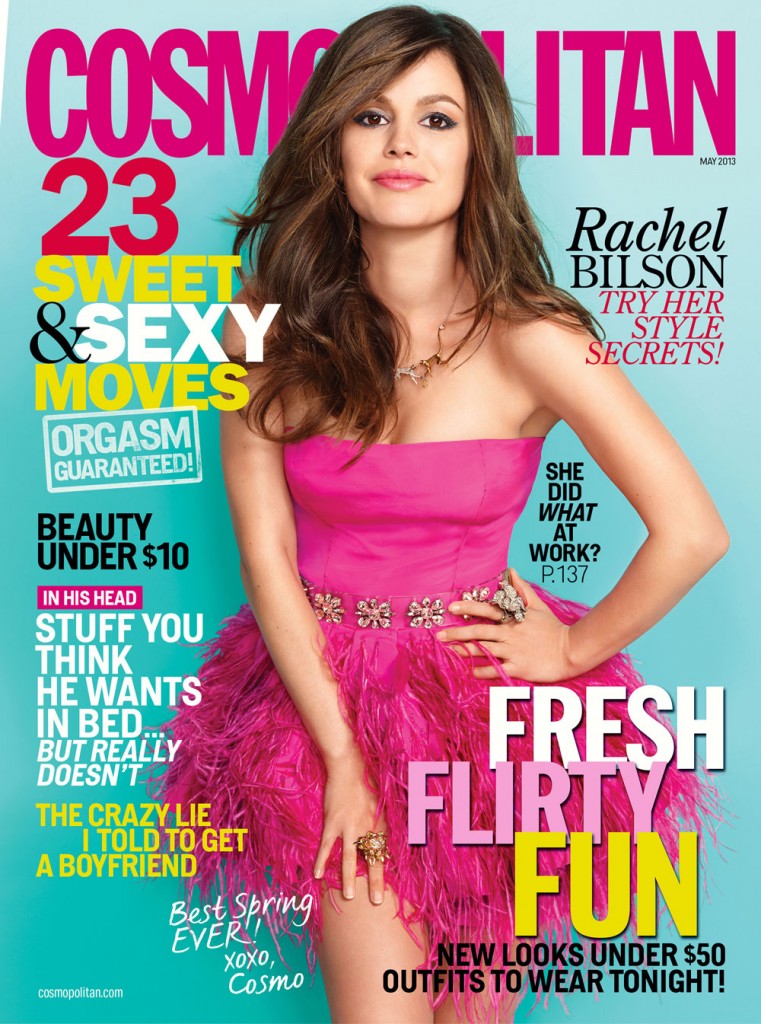 I'm a big "Hart of Dixie" fan, and I blame (thank really) The Fug Girls for turning me on to it. It's a cheesy, predictable show but it has really likable characters set in an ideal southern small town, and it's so charming. So that's why I'm fond of Rachel Bilson, she plays the lead character, Dr. Zoe Hart, a New York city-based young doctor transplanted to the fictional town of Bluebell. She's not a fabulous actress, but she's cute and charming too, and I remember her well from The O.C. (Loved that show!)
All of that is preface to this Cosmo interview and cover with Bilson, in which they've released only a few quotes out of context. She comes across as annoying and kind of pollyanna-ish, but we don't know what questions she was asked. Like maybe they asked her "Do you consider yourself a good girlfriend? Do you cook much?" Because otherwise her answers are sort of one-note:
Bilson on how she and boyfriend, Hayden Christensen, spend their free nights: "I love to cook, so we make dinner at home a lot and watch movies."

Bilson on having kids: "I definitely have family on the brain. Having kids is something I want to see in my future – I hope."

Bilson on being a good girlfriend: "I'm a really good girlfriend – I always put all that first in my life. I'm definitely the person who would make him his favorite dinner to come home to."

Bilson on what she wears for a hot date: "Guys are so visual. I can never go wrong with a tight dress or a short skirt."

Bilson's response to a Cosmo Quiz question: If I could do a karaoke duet with anyone, it would be "Eminem", and we would sing "anything. I secretly want to be a rapper."
She sounds to me like her character on Hart of Dixie, or maybe I have a hard time separating her from Zoe Hart. The stuff about guys being visual sounds like something Zoe would say, like advice she would give to her little teenage friend, Rose. Zoe is always wearing tiny dress shorts after all.
The other stuff, about how she's a great girlfriend and puts her boyfriend first is also something that Zoe would say. I swear that was a plot for the show one week, when Zoe was trying to support Wade and being super agreeable and it just backfired on her since Wade found her bizarre. In that context, these quotes make sense. Plus it's Cosmo, they've been working to appeal to a younger audience and they may have coached Rachel, or otherwise distilled her quotes into the most basic. "Put your boyfriend first! Cook for him! Wear tight dresses and short skirts!" I hope Rachel is more nuanced than this, because even her goofy show acknowledges that this kind of attitude can only get you so far.
Getting back to Rachel, she's been with Hayden Christensen since at least 2007 and they got engaged in 2009, broke up in 2010, and then got back together in 2011. So maybe Rachel is angling for a ring again with all this talk about babies and how she's a great girlfriend. I don't know much about Hayden except that he's a homebody and lives on a farm. If Zoe pressured her down-home boyfriend to propose, it would backfire.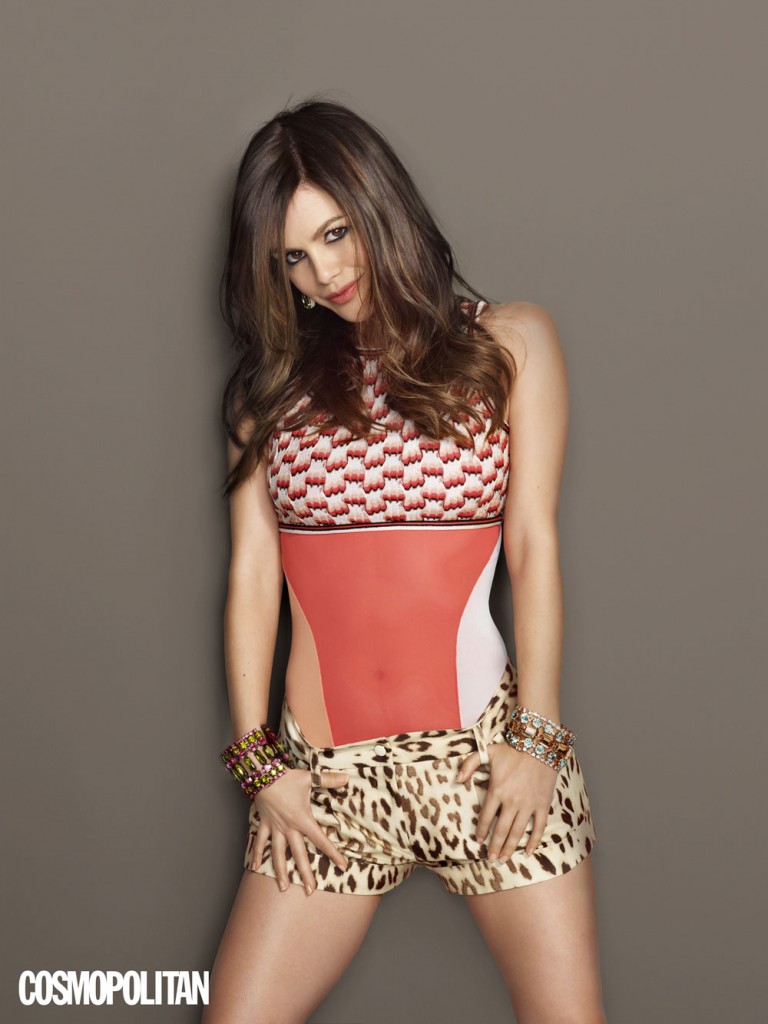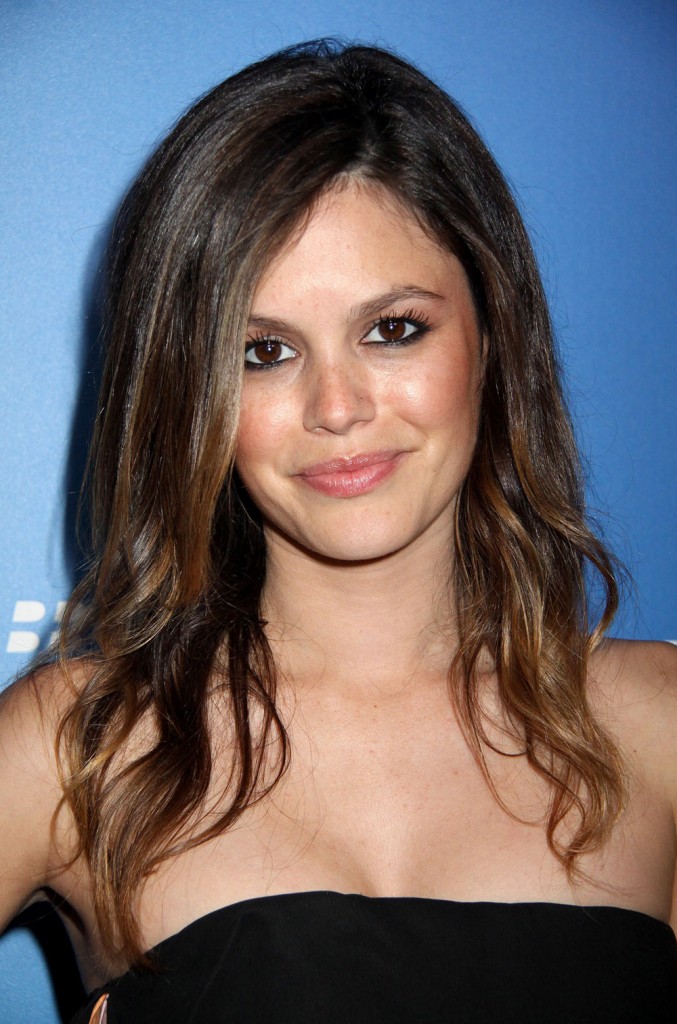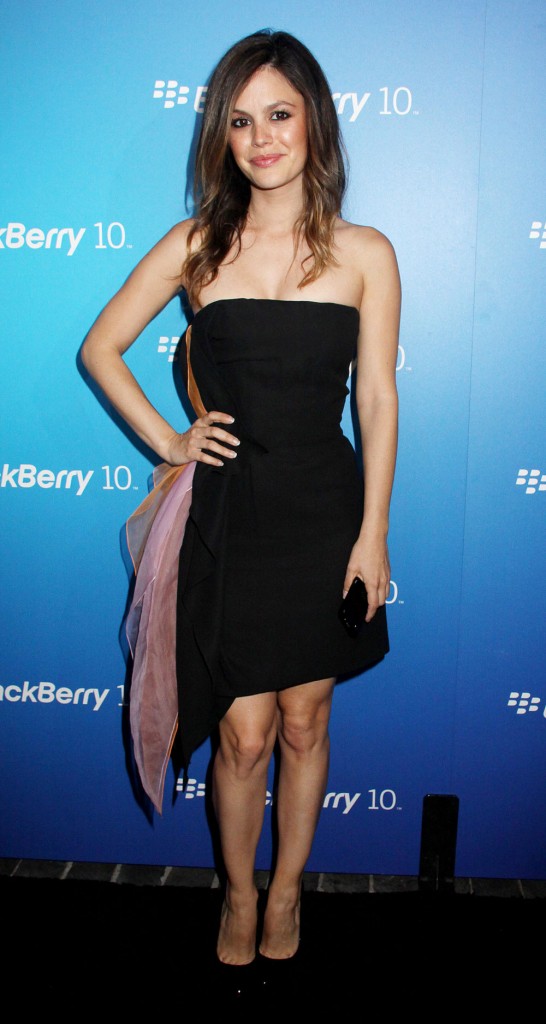 Rachel is shown at an event on 3-20-13. Photos credit: Cosmo and WENN.com