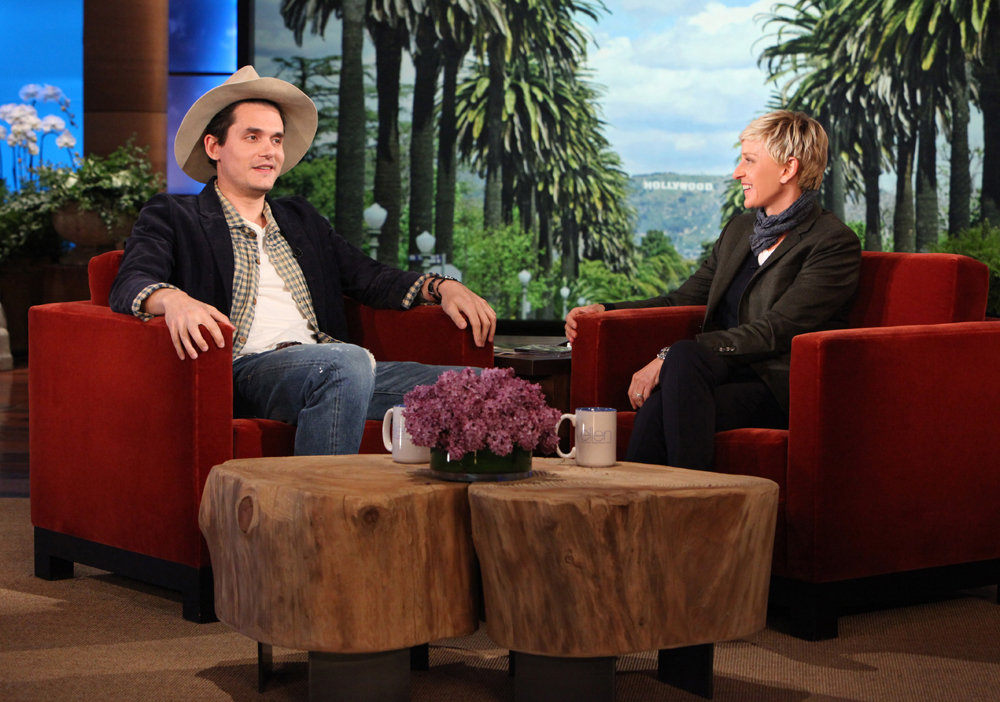 John Mayer will appear on today's episode of "The Ellen DeGeneres Show" to promote his upcoming album, Born and Raised, and … poor Ellen. I know she puts on a bright and shiny face for all of her guests (and there will be dancing), but you know even Ellen must have deduced the douche at some point when it comes to John. Anyway, John will perform on the show, which will mark his first television gig in three years since he began to suffer from a throat granuloma. John's kind of switching his story in this interview though, which confuses me because now he's saying that half of his problem was actually acid reflex from drinking too much alcohol. Who knows. I just always find it strange that singers will drink and smoke into oblivion when those are two of the worst things they can do to prematurely ruin their voices and livelihoods.
Fortunately, Ellen also put John on the hot seat a little bit by asking him about his breakup with Katy Perry. As Ellen mentions, she and Katy are friends, so she wasn't going to let him get away without at least discussing the issue a little bit. Also, what else does John really have to talk about in his life? One of the theories for their breakup was that John was only using Katy to keep his name in the press, and it's still working. Here are some excerpts and a clip of John's chat with Ellen:
On his breakup with Katy Perry: "Listen, it was a very private relationship going in. It was a private relationship during and it's a private relationship, still. I can understand asking the question based on some previous answers I have given but I have finally learned how to put the wall between one thing and the other. I've been much happier since then. I'm on the same journey as everyone else. Coupling is a tricky thing."

On recovering from his acid reflux (?): "Yeah, that's half of it. Half of it is over use and singing and singing and singing. The other stuff is you know, what you put into your body. And, I'm getting to that age now your body doesn't just shake everything off and it didn't help that I really loved, love, loved scotch. It's just like applying poison to your body. It's like applying a shellac of poison. It's just delicious, wonderful poison. That makes you not care how late you're out till or where you're going but I had to really say I like signing and writing more than I like delicious scotch so I had to really dial it down. And, I'm a little more boring now."
[From The Ellen DeGeneres Show]
Of course John is calling this a "private relationship" now even though he didn't mind bragging about it in Rolling Stone a few months ago. This is the same guy who felt the need to tell the paps that he was the one who dumped Jennifer Aniston, so his "privacy" excuse just doesn't wash. Katy should be glad to be rid of John's douche stench, but sadly, I'm pretty sure that she'd take him back if he came running. What's the attraction though? I'll never understand it.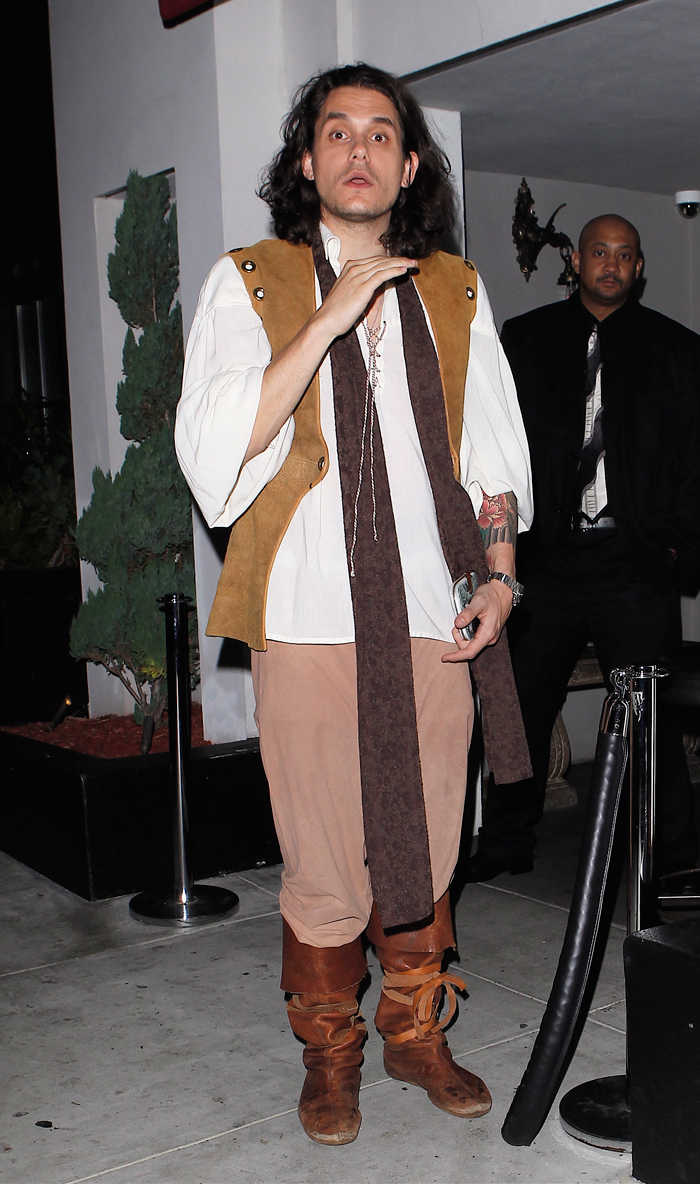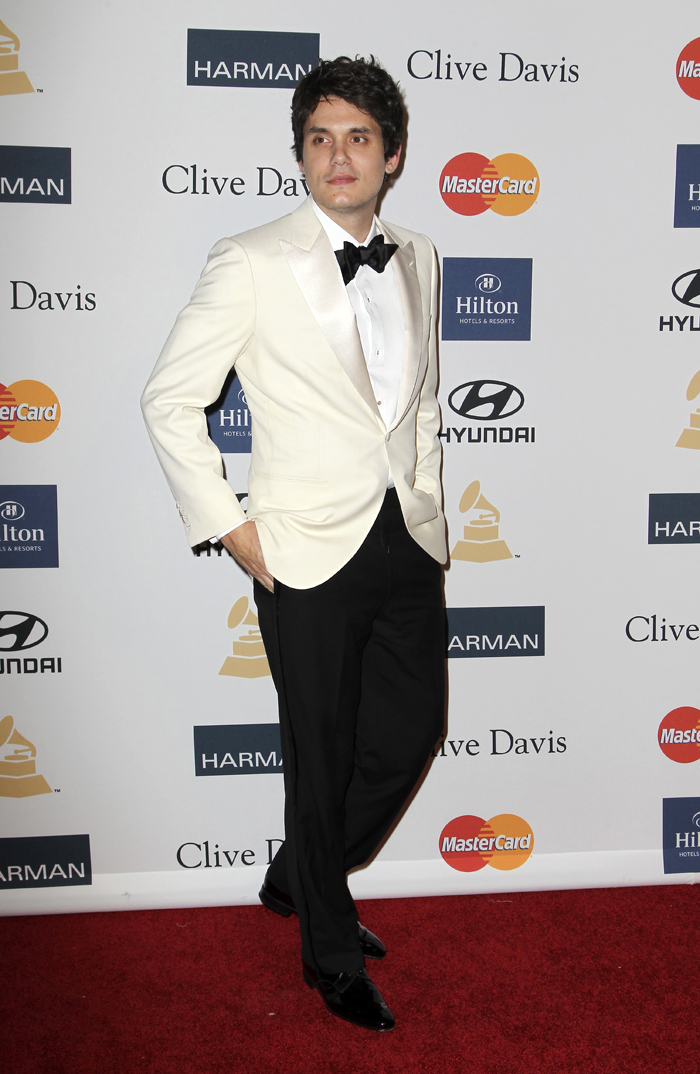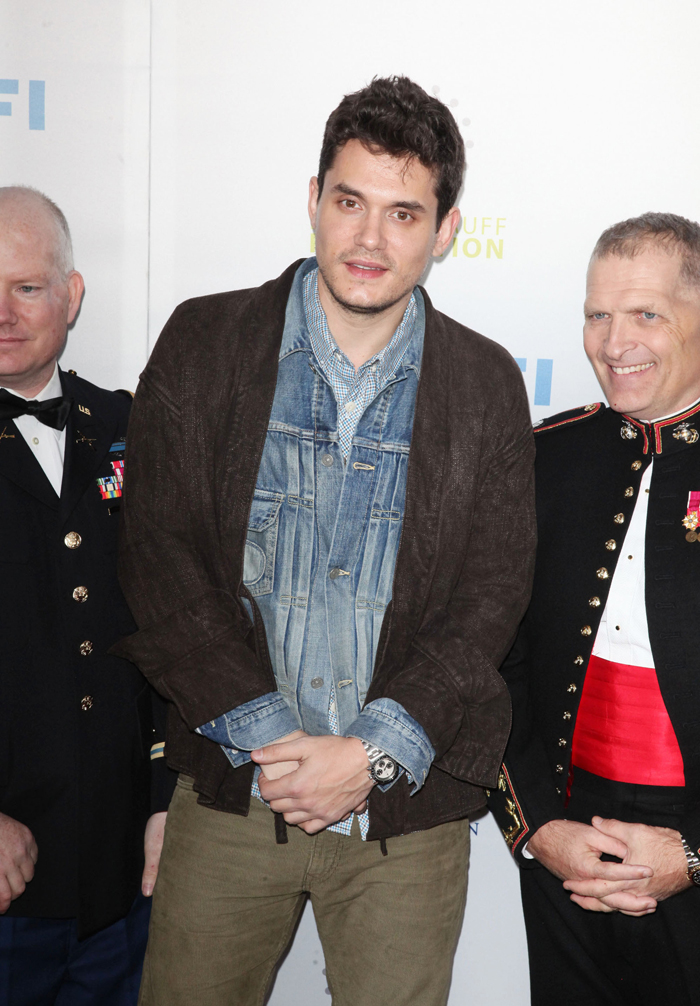 Photos courtesy of Michael Rozman/Warner Bros and WENN