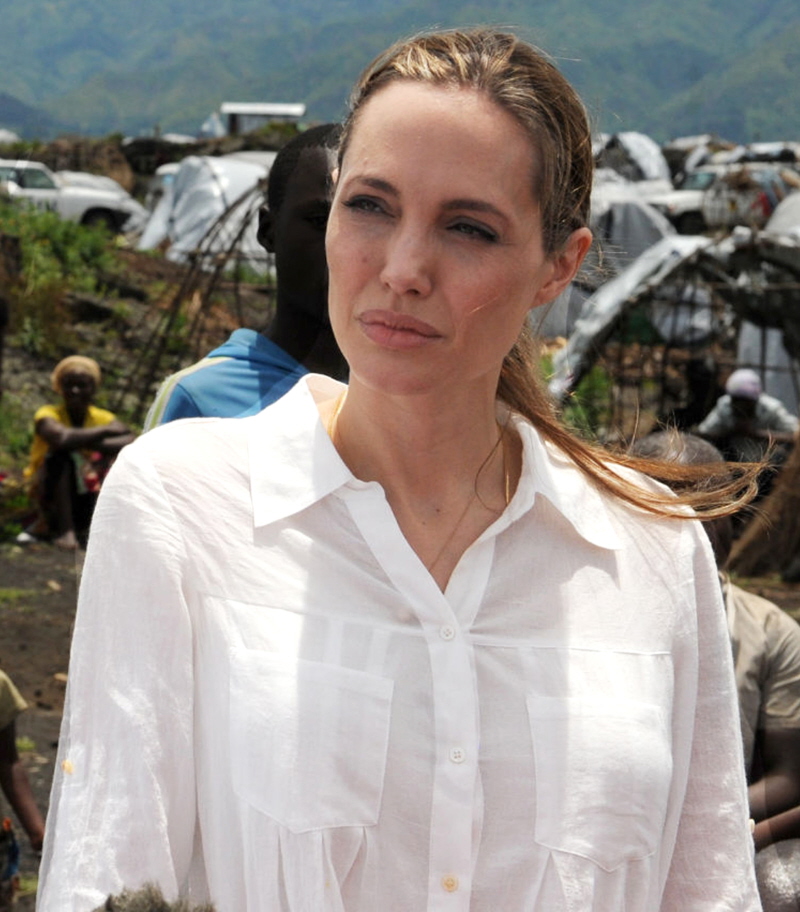 Back in 2011, Angelina Jolie was hit with a lawsuit claiming that she had plagiarized her script for In the Land of Blood and Honey, which she was promoting at the time. She was sued by a journalist named James Braddock who claimed that Angelina based her script on an article (and subsequent book) he wrote about a woman who was repeatedly raped in a POW camp during her Bosnian war. Braddock did himself a great disservice by putting a really long rant online in which he compared Jolie to a Serbian aggressor and pretty much admitted that she "changed" his original story into a "banal love story" which, I mean, he can't have it both ways? He can't claim that she plagiarized his story AND that she changed his story into something completely different. Which is pretty much what a federal judge just said:
In a big win for Angelina Jolie, a federal judge has found that her movie In the Land of Blood and Honey is not substantially similar to a Croatian journalist's novel.

James Braddock had slapped The Lara Croft: Tomb Raider beauty with a lawsuit in 2011 that alleged Jolie's film about a love affair during the Bosnian civil war violated his copyright on the book, The Soul Shattering.

Braddock's suit claimed one of the film's producers, Edin Sarkic, had previously read his book and had discussed making a movie out of it. Three weeks before In the Land of Blood and Honey came out, Braddock sued Jolie, GK Films and distributor Film District.

But on Friday, U.S. District Judge Dolly Gee said there weren't enough similarities between The Soul Shattering and the movie to prove copyright violation and she ordered Braddock to show cause why the action shouldn't be dismissed without prejudice by April 12.
So it hasn't been completely dismissed and Braddock still has a week and a half to put up a fight. But… ugh. Seriously? I know so many people are eager to hate on Angelina for anything and everything, but I just don't see how she's in the wrong here. She wrote a script and people weren't really crazy about it, but because she's Angelina, the film was produced and she got to raise awareness and employ some local actors, etc. It always seemed like this Braddock guy was just trying to "pull a Chelsea Handler" on Angelina. By that I mean he wanted to get some attention off of her name.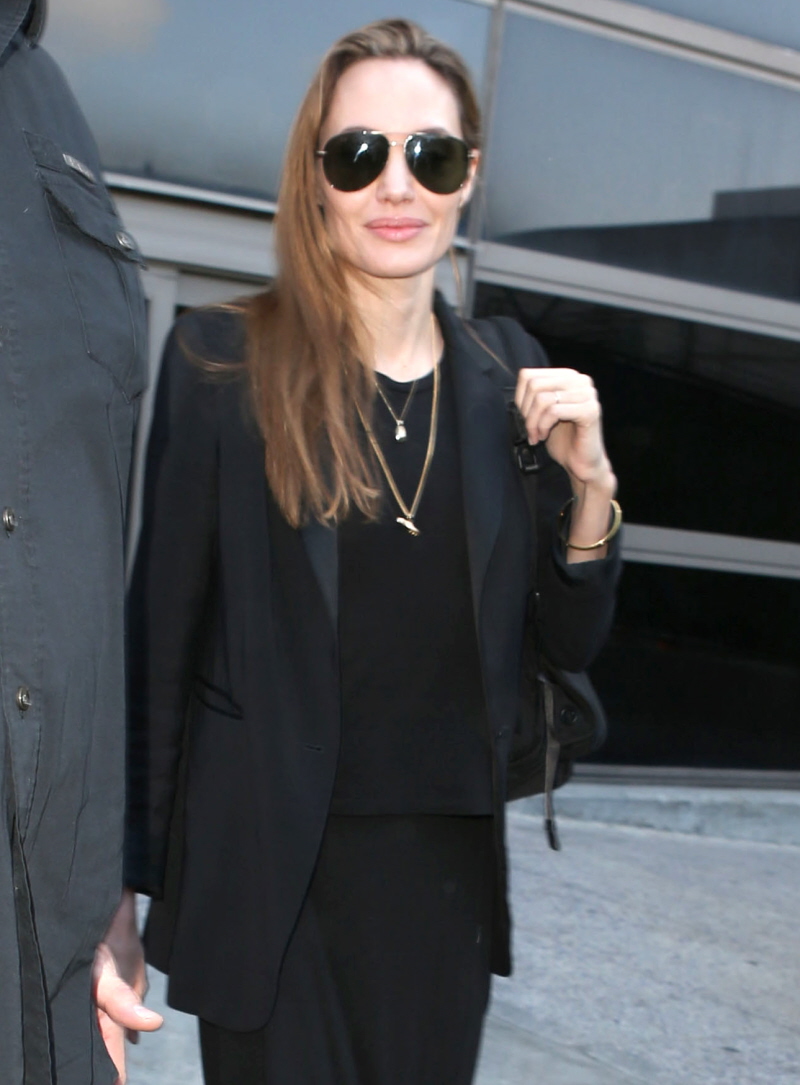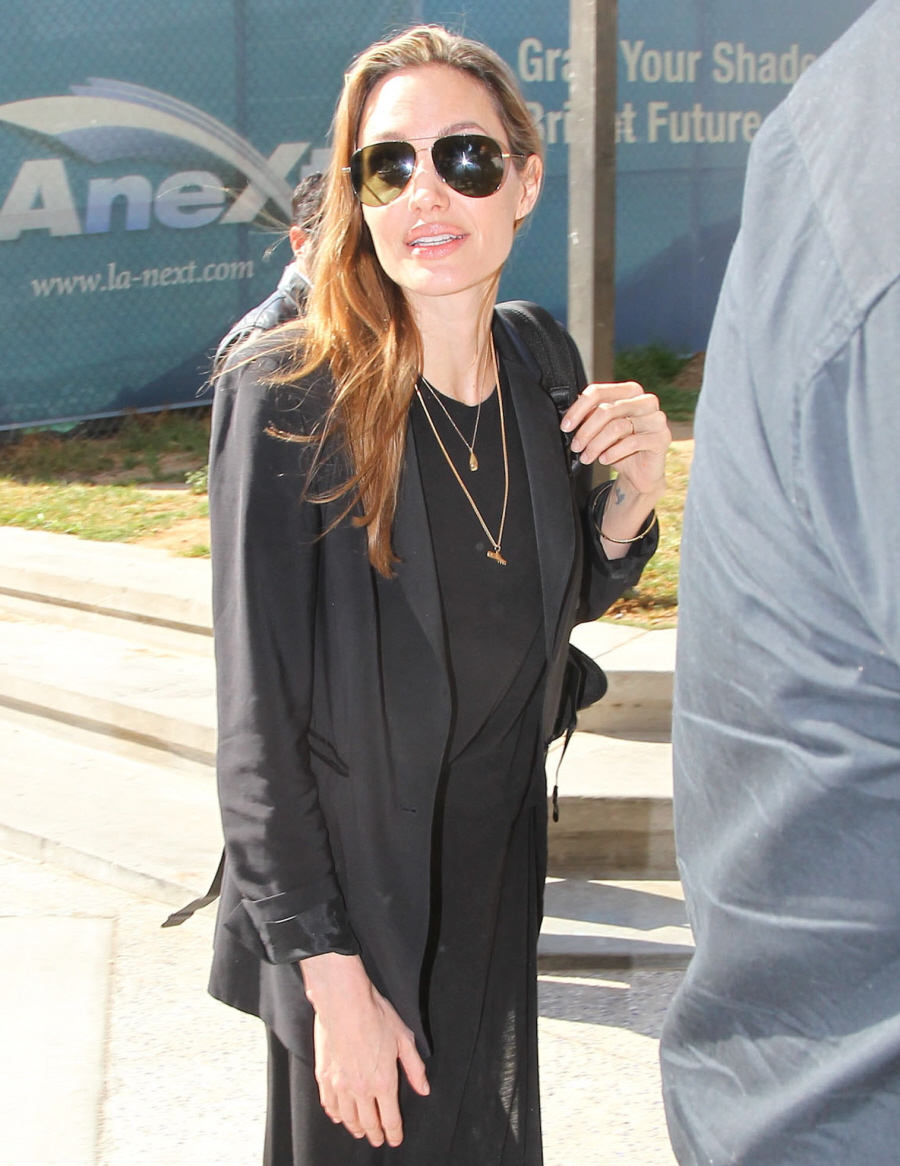 Photos courtesy of Fame/Flynet.