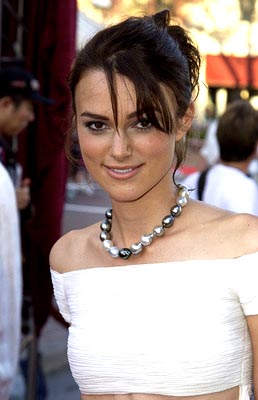 The slender, strong jawed (her jaw has its own blog) young actress has decided to take a break from her flourishing careerbecause the back to backfilm load hasn't left her much me-time (via Ananova.com).
Personally I date this very healthy lifestyle insight to her Interview on 'The Daily Show' with everyone's favorite mensch Jon Stewart.
Stewart gave her some fatherly advice along the lines of "Spend more time alone on the internet." and "I would suggest you smoke pot and watch Gilligans Island … start wasting more time." Well who can avoid the siren song philosophising of America's new Thoreau … not Miss Knightley or her lovely jaw.
As additional motivation while the jaw may be lovely some say the other bits are rubbish
She said: "I do think I must have a nice face because I'm completely aware my face gets me work.

"But the problem is that if you happen to be someone who people think of as pretty, you also get so many people whose business it is to comment on your looks.

"I've been to photo shoots where the photographer has told me he'd kept my legs out of shot so I don't need to worry about them – that of course makes you worry.

"Then I've had make-up artists who've told me they need to shade the top of my nose so it won't look so broken. I also got rejected for a job once because someone said I had a funny mouth.
What in the World must she have been acting like to get away with a very reasonable ingenue imitation these last four or five years. Clearly the Oscar for best performance by a Quasimodo in a gown and corset goes to Miss Knightley.
With comments like that no wonder she goes out dressed only in gauze and bandages.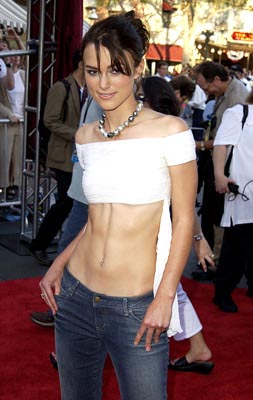 Here's hoping she has a nice little break with Gilligan, The Skipper too, Ginger, Mary-Ann, the millionaire and his wife … and maybe a little romance with the Professor.
Images via Yahoo Movies