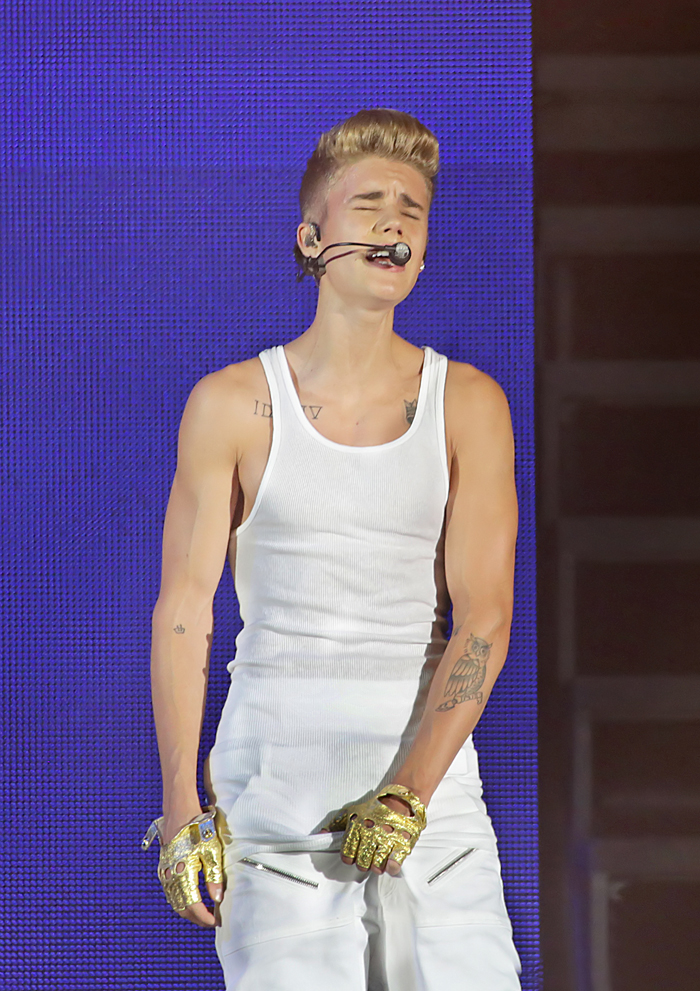 Over the weekend (as we've discussed already), German authorities seized Justin Bieber's pet monkey after he hauled the poor thing overseas on a flight from Los Angeles. Of course Bieber didn't have the proper papers, and the capuchin monkey (which is a protected species) was quarantined in a shelter. Bieber was said to be "heartbroken" since the pet was a gift from music producer Jamal Racshid and probably made Bieber feel even more like Michael Jackson than he usually fancies himself to be. I figured that, at the very least, Bieber's team would have attempted to get his monkey back if he was such a prized possession, but according to reports, Bieber simply shrugged his shoulders and continued on his world tour.
As such, Bieber basically abandoned his pet monkey (named Mally), who is only 14 weeks old and has no earthly idea what is going on. Poor Mally is refusing to eat (as he was taken from his mother too early, and Biebs was apparently a substitute mom) and clinging to toys while Bieber is probably living it up on private jets and guzzling Sizzurp. The Sun covers this regretful story with quotes from this video from Bild.de. Here are the details: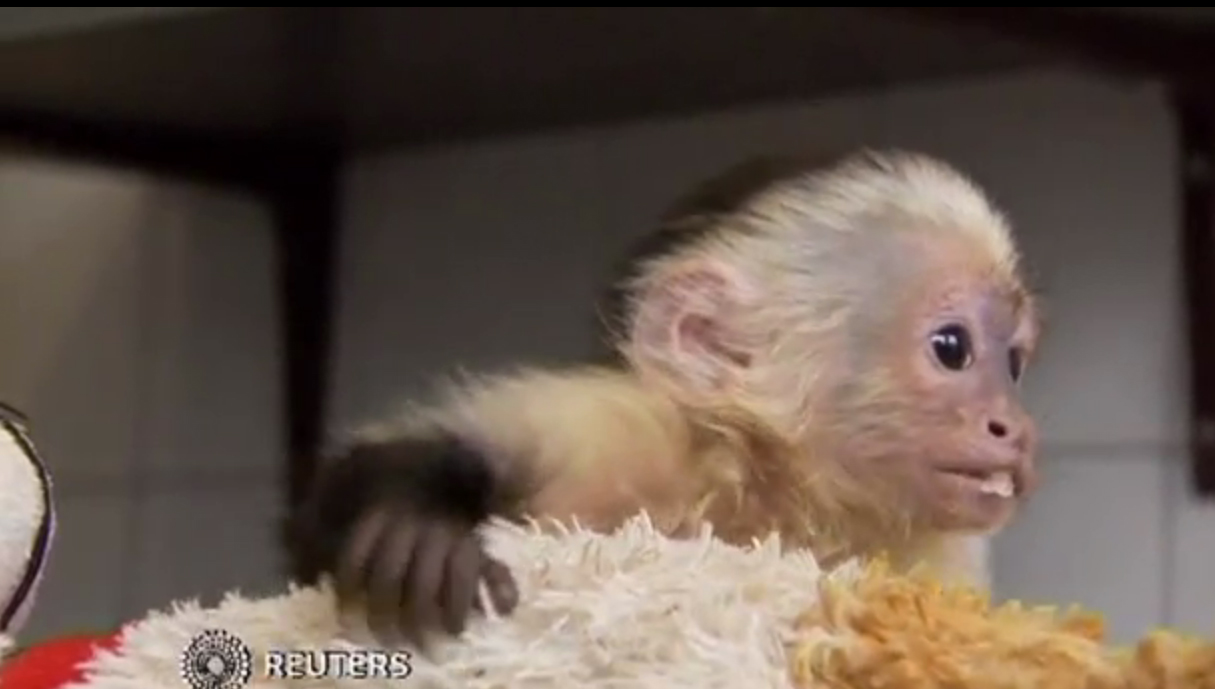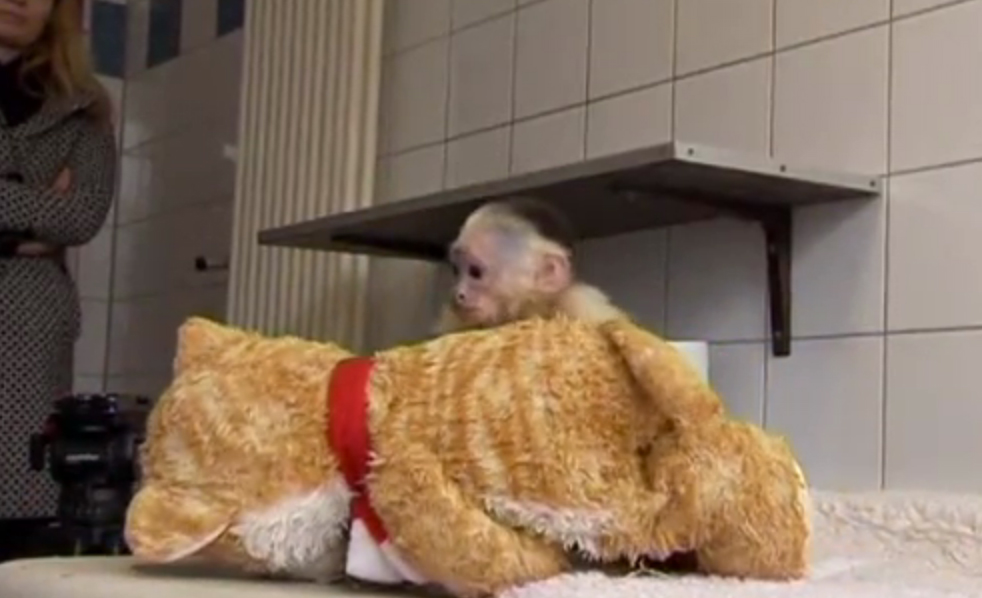 Bieber, 19, and his managers have continued his world tour without contacting the animal welfare centre where the pet is caged. Bosses there said the capuchin monkey was only 14 WEEKS old and may be scarred by his ordeal.

HEARTBREAKING footage shows pet Mally clinging to cuddly toy and pop star's pic at Munich shelter. And Bieber was slammed by top Austrian vet Kurt Grabenwoeger who said flying a baby monkey around the world was "monstrous."

He said: "These monkeys not only need to be with their mothers for at least a year, but they should also be surrounded by their family group. They are living creatures — not celebrity accessories like a handbag. Imagine a human baby sent off on a world tour at ten weeks — would anyone allow that?"

Mally will stay at the Munich shelter at Bieber's expense until he gets a health certificate confirming the pet is free of diseases, such as rabies.

Centre boss Karl Joachim said last night Mally refused to eat and stared miserably into space when he first arrived. He explained: "He was snatched from his mother when he was around nine weeks old. That is much too early.

"He is clearly traumatised at being taken away from his family. We could not get him to eat until we gave him the cuddly toy he was clinging to when he was delivered to us. This obviously acts as a kind of surrogate parent.

He keeps calling a lot for company — without his toy he won't eat at all." Bieber is unlikely to face prosecution for illegally importing the monkey, a protected species. His agent declined to comment last night.
[From The Sun]
Easy come, easy go, right? That poor monkey should have never been taken from his mother in the first place, let alone given to an irresponsible, bratty pop star who saw him merely as a status possession for five weeks, and when things got inconvenient, it was just easy to leave him in the shelter instead of dealing with the necessary procedures. I guess Bieber figures his God will forgive him for this omission too. The least Bieber could do is contact the shelter and arrange for him to go to a zoo where there are other monkeys, but this poor animal probably had no chance for a normal life anyway. The vet makes a good point about animals as "celebrity accessories," and that trend needs to stop.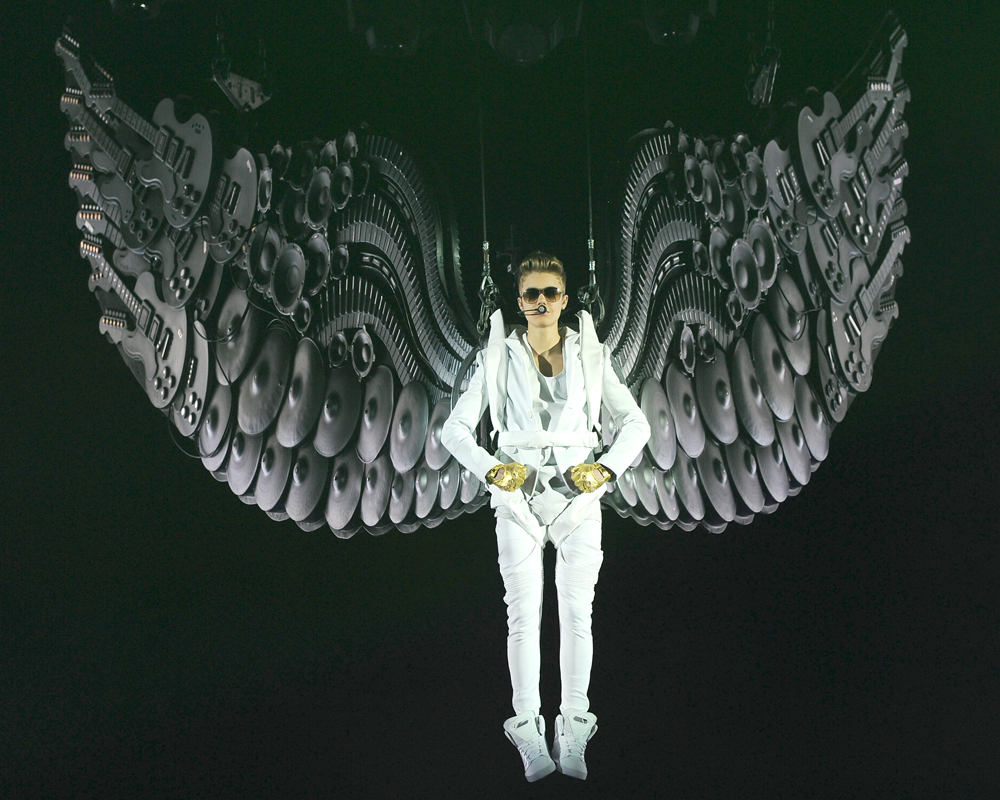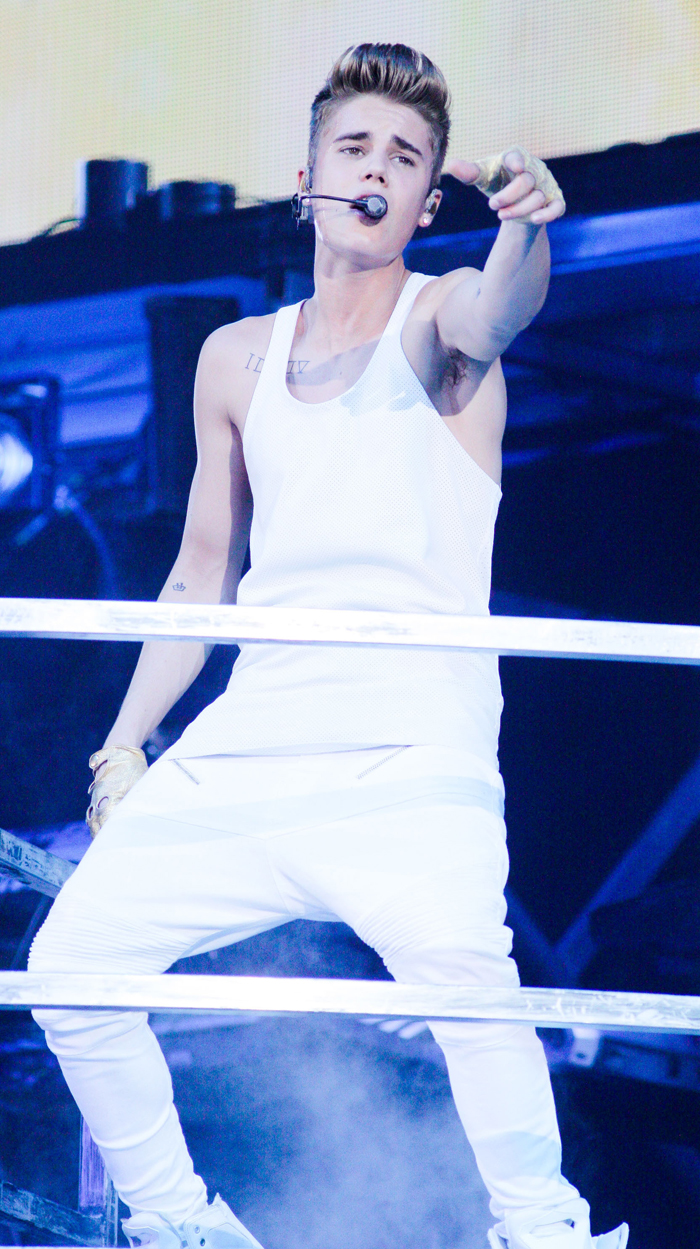 Screencaps courtesy of Bild.de, photos courtesy of WENN