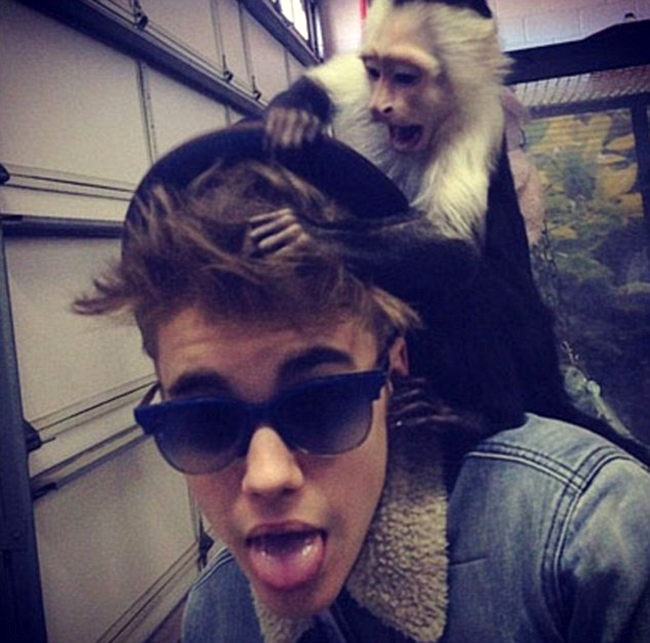 The above photo demonstrates what we've all be waiting for from Justin Bieber — a monkey on his back. Oh, just you wait. One day, it might be more metaphorical than literal, and you'll all be looking back at this moment and clucking your tongues. Or maybe not.
Actually, I don't think this monkey, whose name is Mally, is even Justin's any longer. Is that how it works when an animal is seized by customs officials? That's what happened after Bieber insisted that Mally travel with him to Germany, and of course neither Biebs nor his team bothered to make sure there was proper paperwork when passing through customs. I guess Bieber just assumed that no one would give him a hard time because he's such a raging international pop star, and now Bieber has lost his pet to German authorities. This is his fault, right? Poor monkey, but I'm not feeling too sorry for Bieber himself. Here are the details from the Mail:
Pop sensation Justin Bieber is "heartbroken" after his pet monkey was seized by customs officials – because the Baby singer demanded Mally accompany him on a long-haul flight to Germany.

Canadian Bieber's increasingly bizarre behaviour is concerning aides after he insisted Mally travelled on his private jet – even though he had no paperwork to show to customs officials in Munich.

According to sources the 19-year-old, who had travelled from LA to Munich, was "detained for some time" by furious customs officers who demanded to see a health certificate for the monkey – which Justin could not provide.

Mally is now in quarantine and teen idol Justin could face prosecution from German authorities and a £10,000 fine. A source told The Sun: "He and Mally go everywhere together. He will be heartbroken. Justin has been acting like a right diva. He is out of control and lives in an alternative reality to the rest of us."

The friend likened capuchin monkey Mally, who was given to Justin as a birthday present from music producer Jamal Racshid, to Michael Jackson's beloved pet Bubbles – who accompanied the tragic singer to a number of concerts. Customs officials in Germany demand to see detailed paperwork from pet owners, especially if the flight originated from outside the EU.
[From Daily Mail]
I hate to say this, but why on earth is Bieber's camp letting him take a monkey on an international joyride without proper paperwork? A pop star's fetishy pet isn't worth putting countless animals at risk if the proper immunizations, etc. haven't been carried out correctly, and without paperwork, there's no way to prove that. If anything, I just see this as another example of Biebs doing what he wants to do without regard for the well being of anyone else, person or animal.
In other Bieber-related news, the L.A. county district attorney is reportedly quite upset about the recent incident where Biebs allegedly threw a little tantrum, spit in his neighbor's face, and threatened to kill the dude. According to TMZ, the sheriff's department is pressuring the DA to prosecute because "Bieber has shown a pattern of disregard for the law, including speeding tickets, fights, threats, reckless driving, drugs and more. Law enforcement sources say it's a cookie-cutter situation they've seen before — small crimes that escalate over time to serious criminal conduct." Yeah, we'll see. Despite all the talk of prosecution and a possible 6 month jail sentence last year when Bieber entered into physical altercation with a pap, nothing ever happened then either.
In addition, Bieber and his entourage were spotted visiting Selena Gomez's house last Wednesday. Here are photos of his black van pulling up to the home. Fame/Flynet reports that Justin tried to give her a puppy (?), but Selena sent them packing with the gift in tow. How bizarre.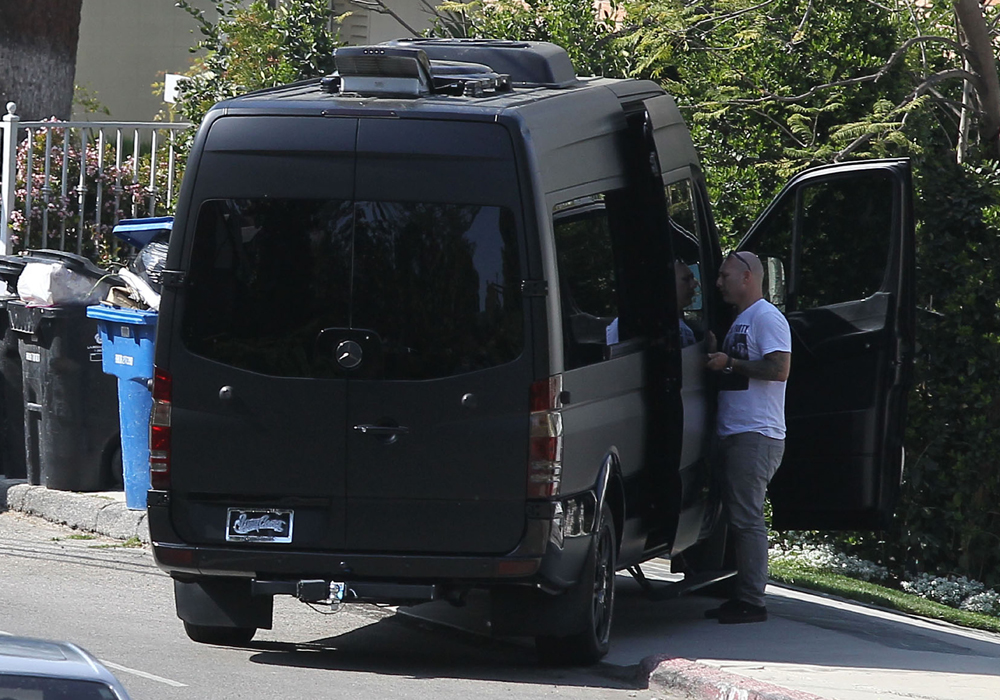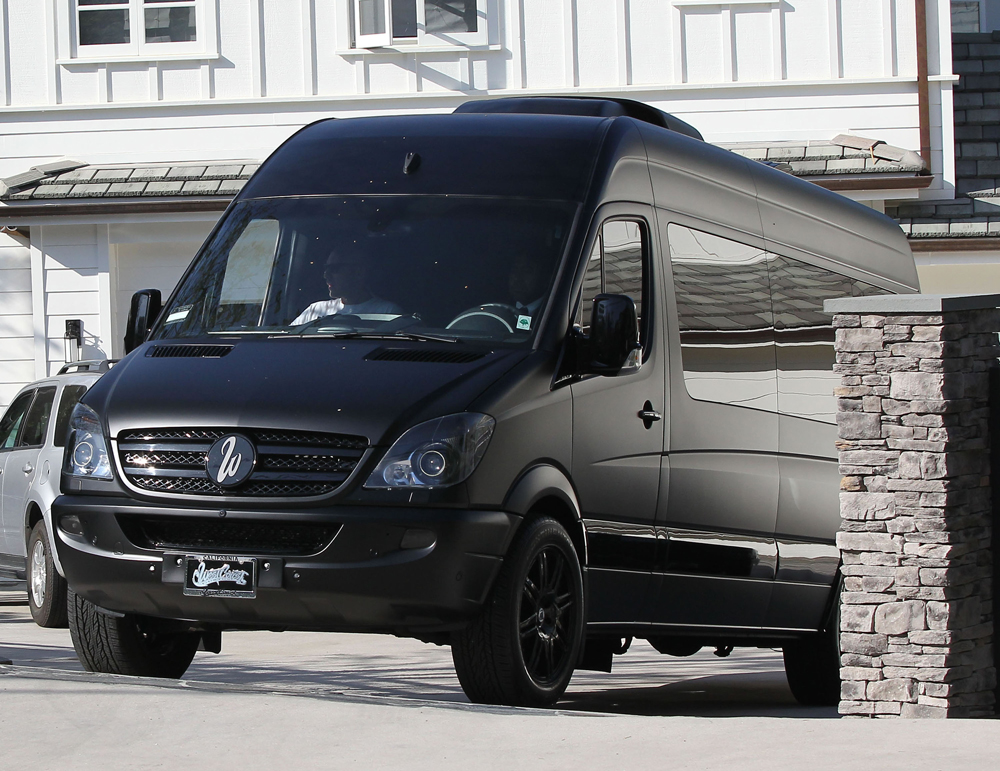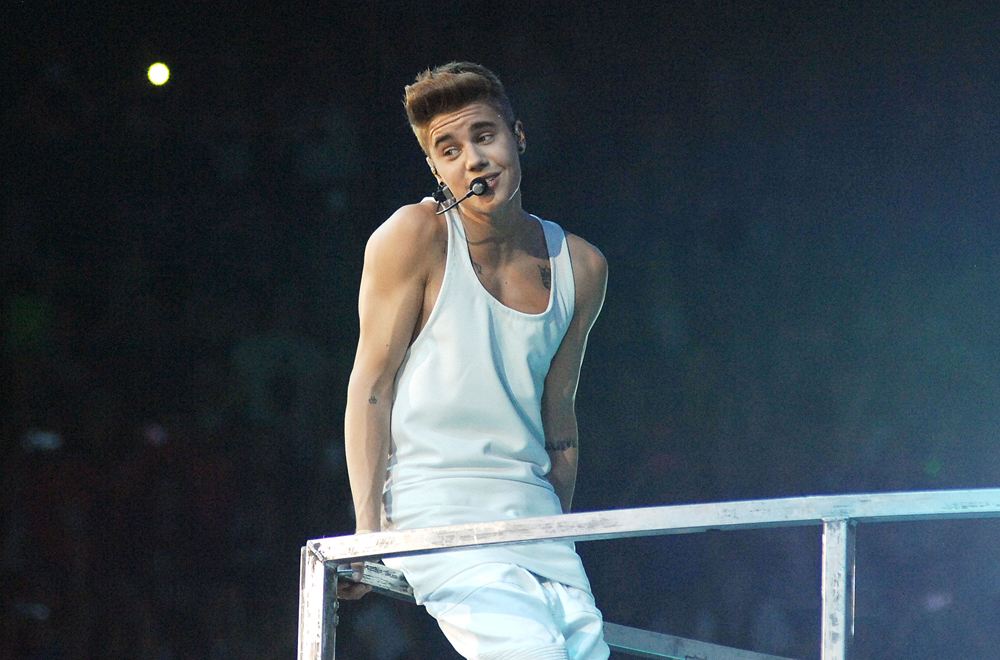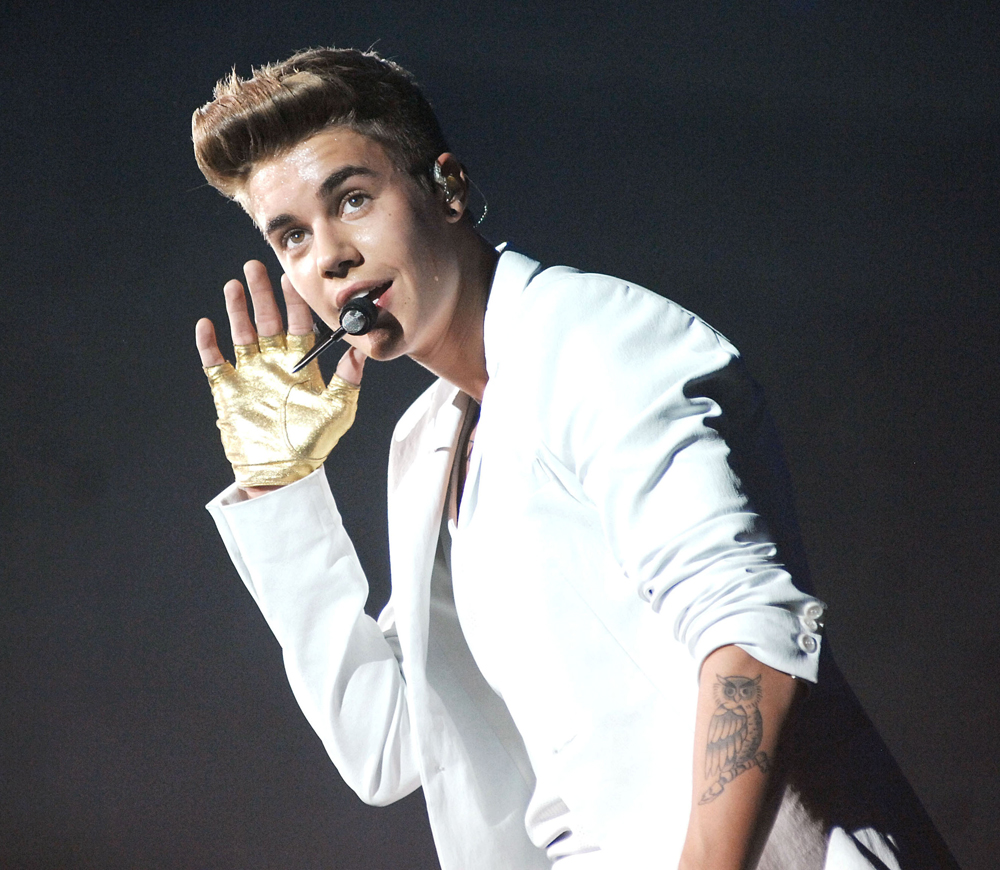 Photos courtesy of Justin Bieber's Instagram, Fame/Flynet and WENN