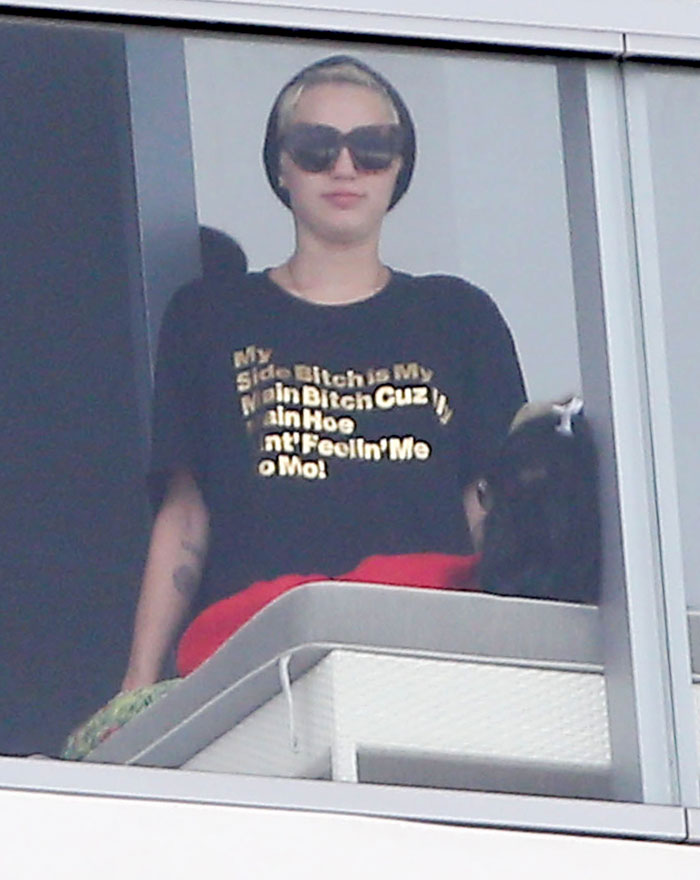 These are photos of Miley Cyrus on a balcony in Miami while wearing a t-shirt that plainly states, "My side bitch is my main bitch cuz my main hoe ain't feelin me no mo!" She's also completely pantless and ringless, which I'll discuss at the bottom of this post. Beyond that weirdness, Miley sort of looks like she realizes the paps are taking photos of her, right? It's clear in some of these pictures (at least the really blurry ones) that they're using long-range lenses, but I think Miley had to be aware of their presence on some level. Perhaps these particular paps were just cruising the city after LeAnn Rimes concluded her bikini show, or maybe they were only there for Miley. The bottom line is that Miley is used to being papped.
That brings us to notice exactly what Miley was doing on this balcony…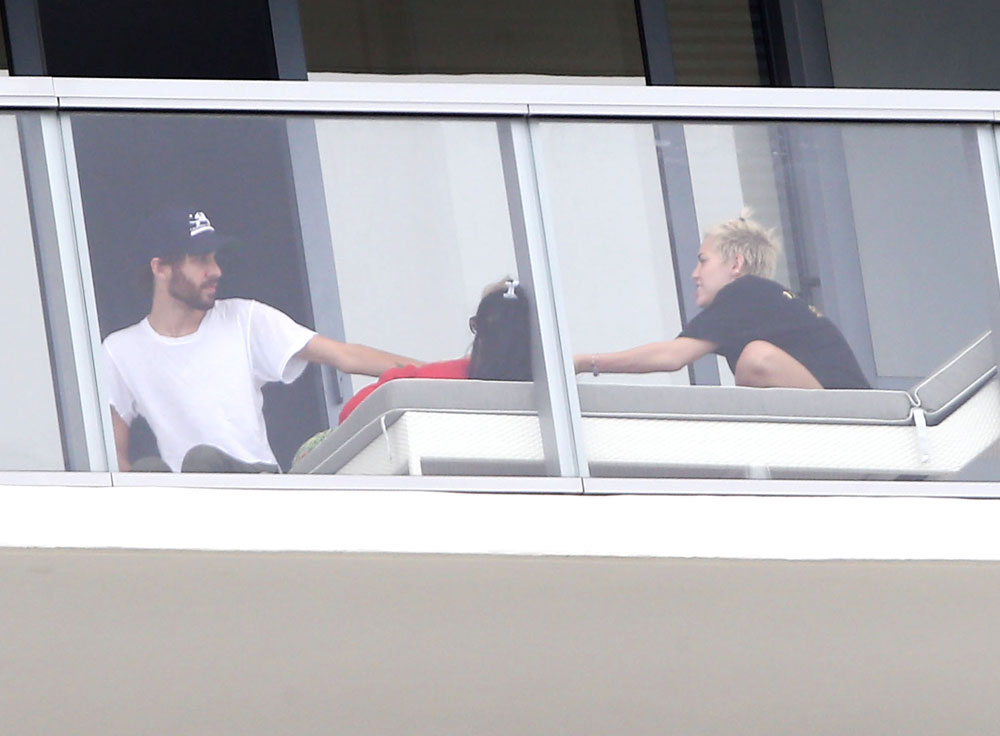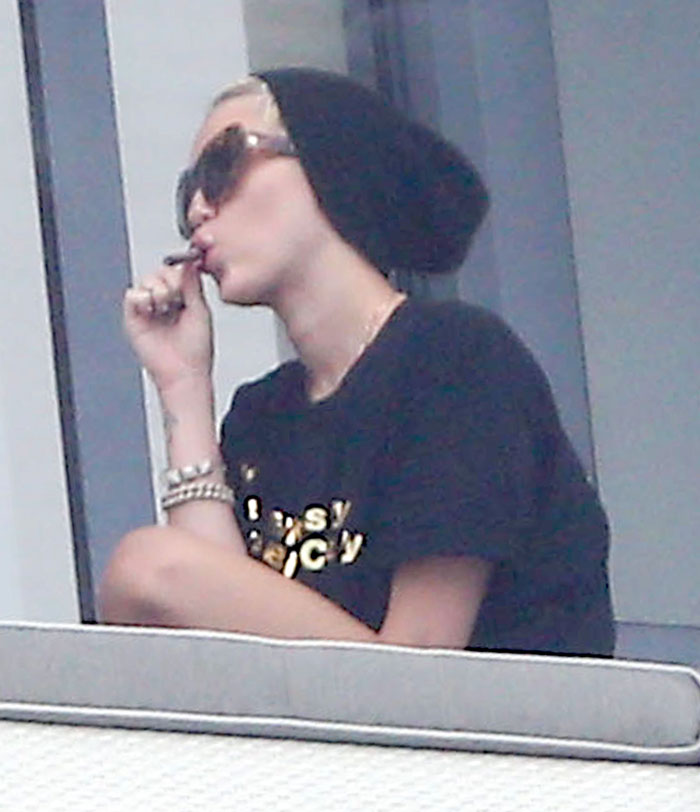 Obviously, Miley was smoking pot or some pot-like substance on that balcony. She wasn't photographed while ducking into a hotel room to puff on a joint like Jennifer Lawrence recently did in Hawaii. Nope, Miley was bogarting out there in full view of the world. She wanted to be seen smoking that joint, but I am not about to give her a hard time for smoking pot. Instead, I am slightly grossed out at the fact that Miley went pantless (and underwearless) on this balcony, and the paps got a clear shot of her bare bum because her t-shirt wasn't long enough to cover her booty. Obviously, we're not posting that photo here, but you're free to look it up on your own. Classy.
Also, Miley isn't wearing her engagement ring in these photos. Yep, she is totally begging for attention again. So much for being "all about the music."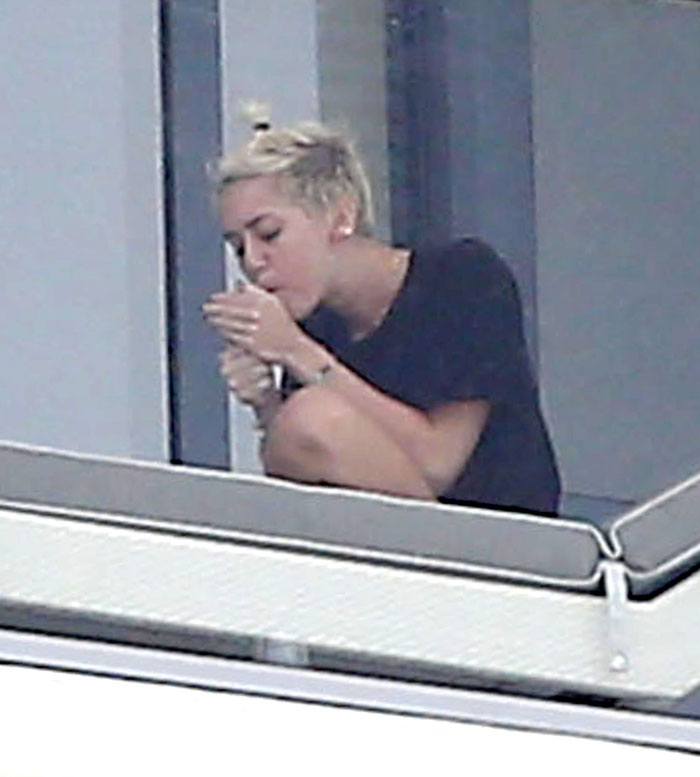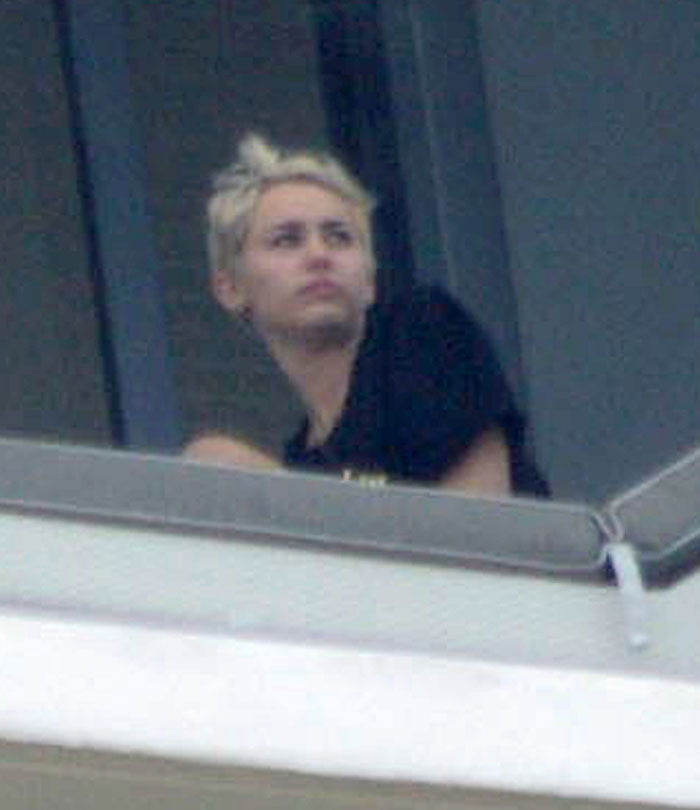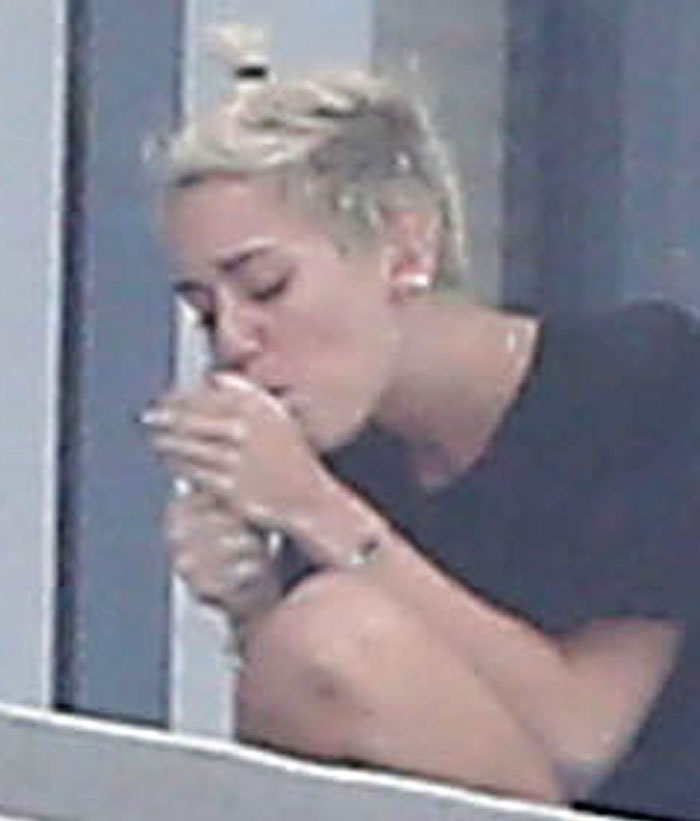 Photos courtesy of Fame/Flynet