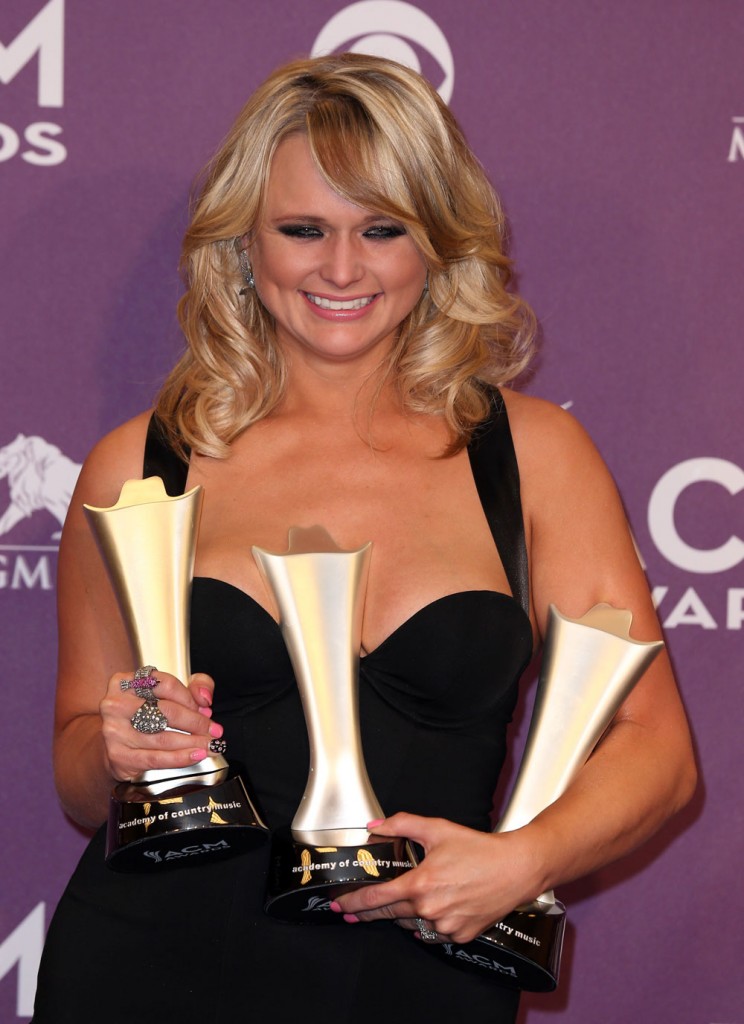 As you can see from the photo above, Miranda Lambert was one of the big winners at last night's Academy of Country Music Awards. She took home Female Vocalist of the Year, Single Record of the Year, and Song of The Year for "Over You," which she wrote with with her husband, Blake Shelton. (These two also won the CMA Song of The Year award for "Over You" back in November.) Other winners included Luke Bryan for Entertainer of The Year and Jason Aldean for Male Vocalist. A complete list of winners is here.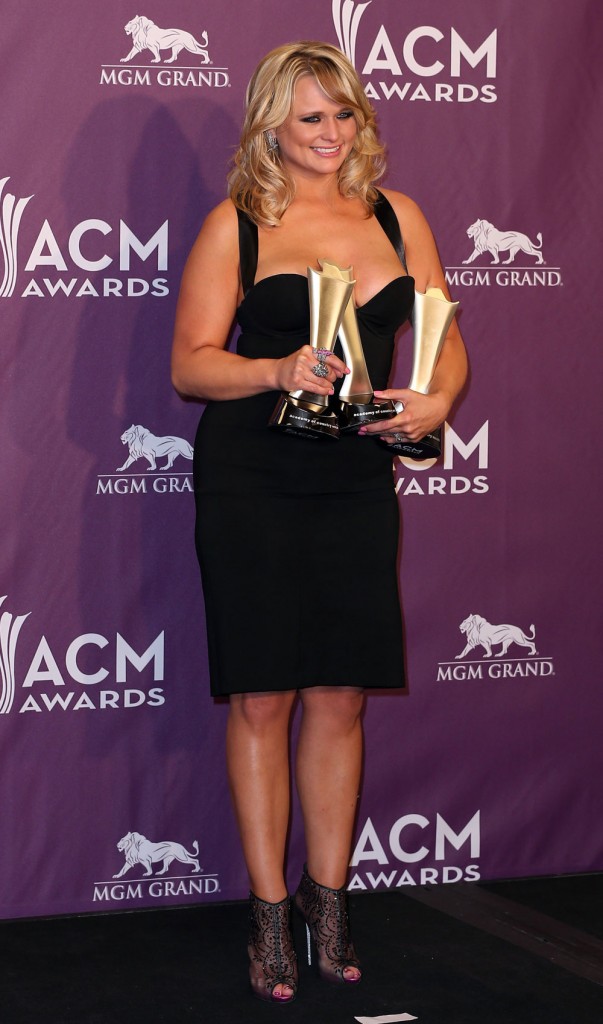 We're focusing on the fashion in this post. Kaiser has already covered some big names and Bedhead will have more shortly. First off is Miranda's look for the press room. She's in a plunging little black dress showing a lot of cleavage. (I don't have a designer ID on her dress yet.) I do like this dress and find it sexy and flattering, if a bit predictable, but I wish she would have gone with some daintier shoes. Those cage shoes are kind of dominating the look. Miranda wore two other gowns last night: one of those short black sequin dresses she loves along with a leather corset and fringed skirt combo which was killer. You can see those dresses along with her performance here.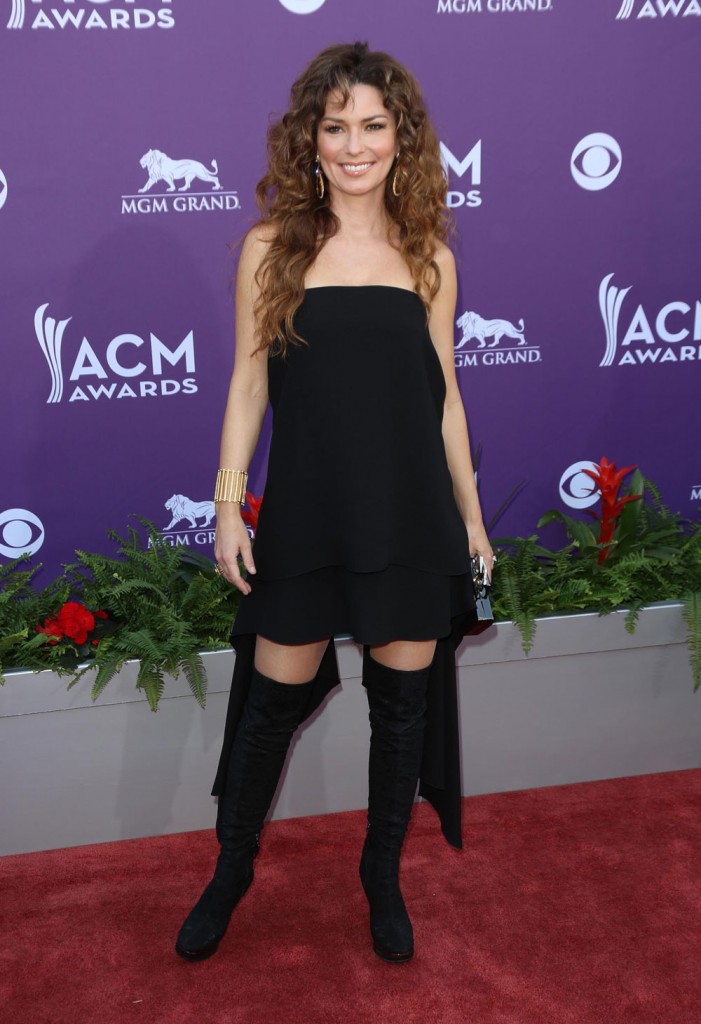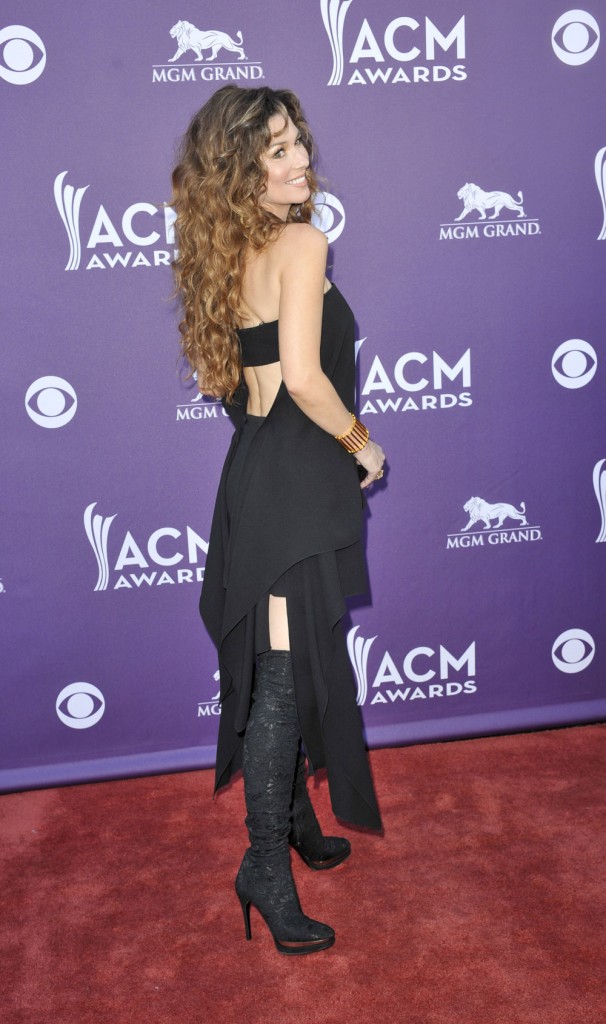 In contrast, Shania Twain was firmly stuck in the 90s in this bizarre black strapless tiered mullet gown with a cutout back. She paired it with some awful knee high boots with a floral print. Hideous. Plus check out her too-long curly extensions. I had hair like this in the 90s and I would have thought that gown was hot back in 1991. Something nice: I like her cool cuff bracelet. The logical choice would have been to go with silver jewelry to match this outfit, but she came up with "gold" so I guess that's somewhat creative. Poor Shania needs a stylist.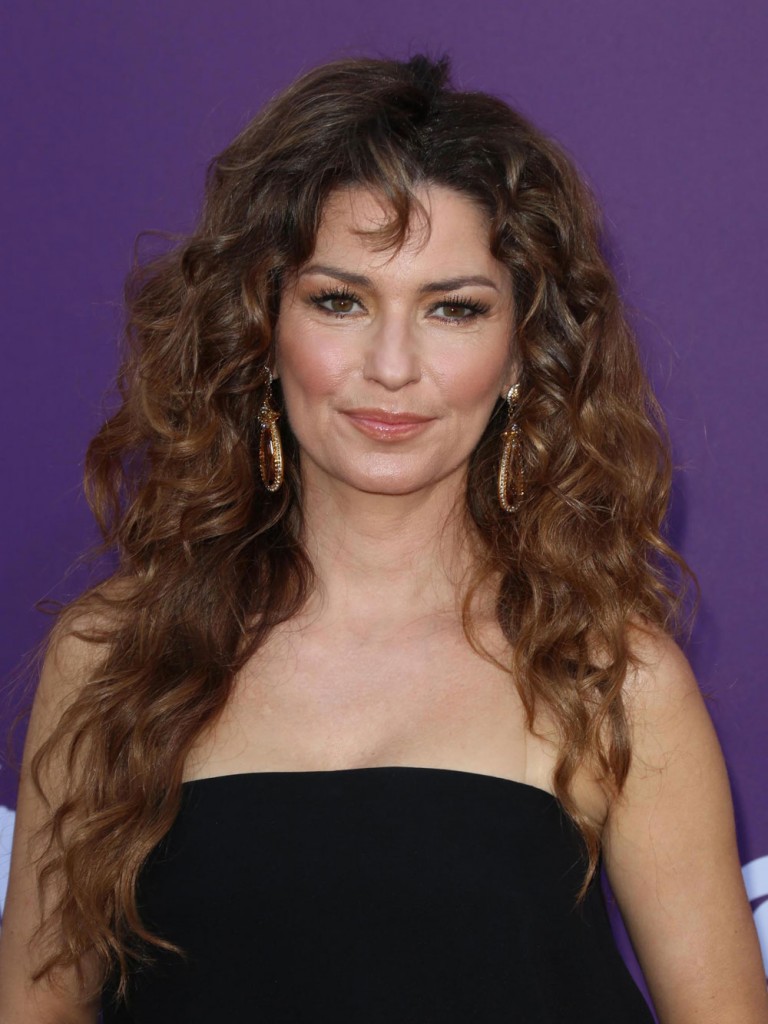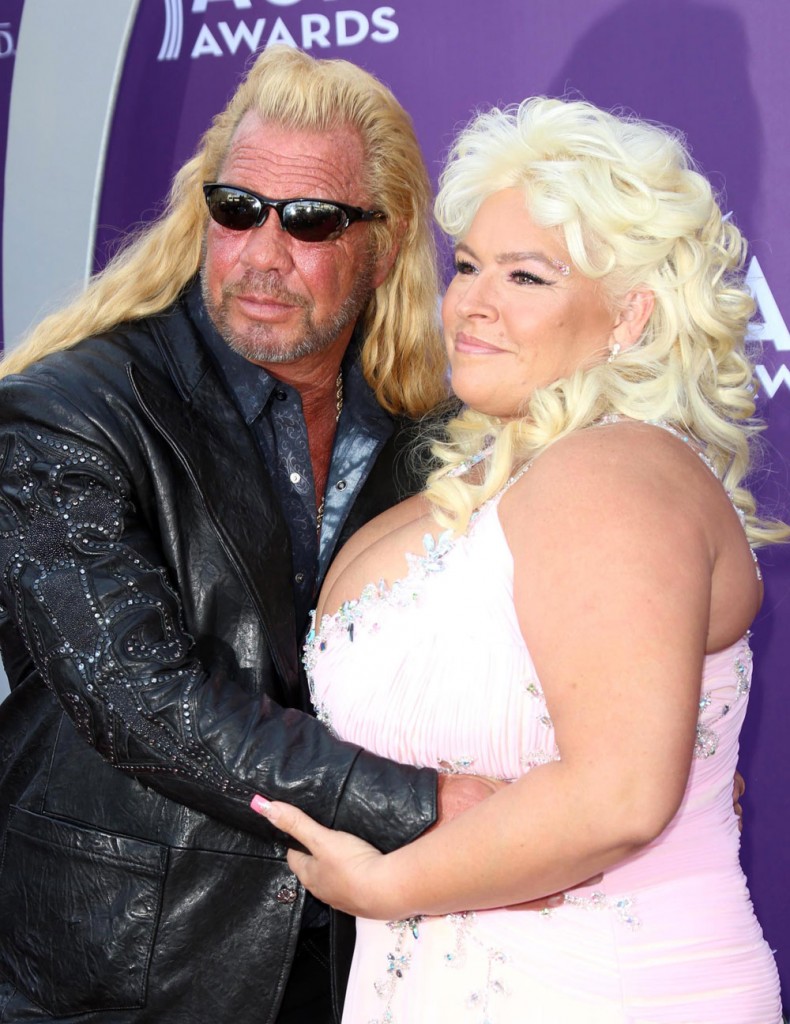 Finally, I'm adding Dog The Bounty Hunter and Beth Chapman for obvious reasons. This lady needs a boob reduction. That looks really painful. If Shania is stuck in the 90s, these people are stuck in the 80s, but even back then this would have been incredibly trashy. It's like she's emulating Dolly Parton but thought she needed to take it up a few notches.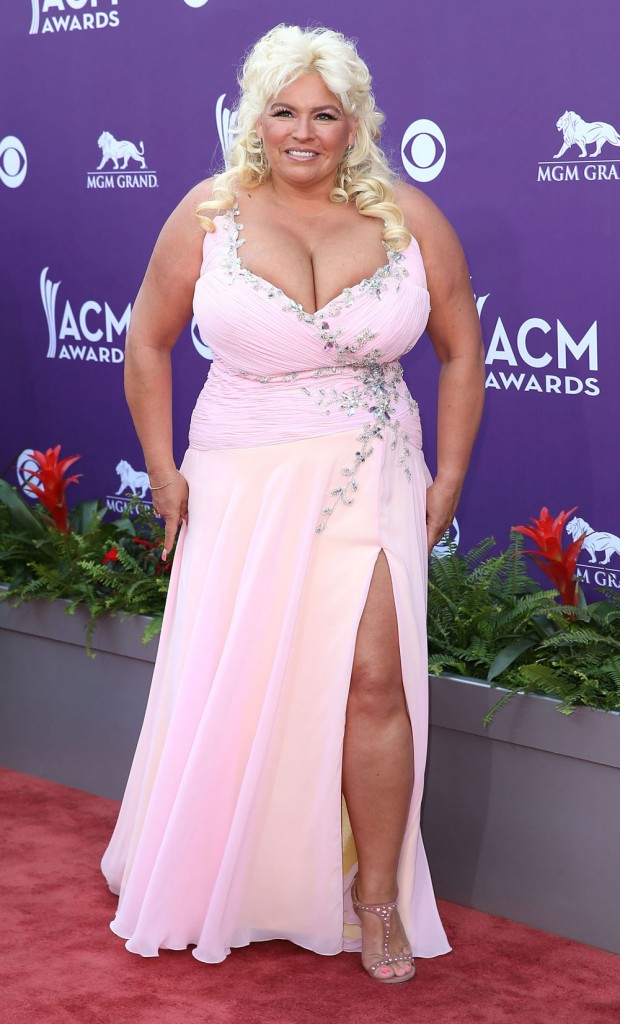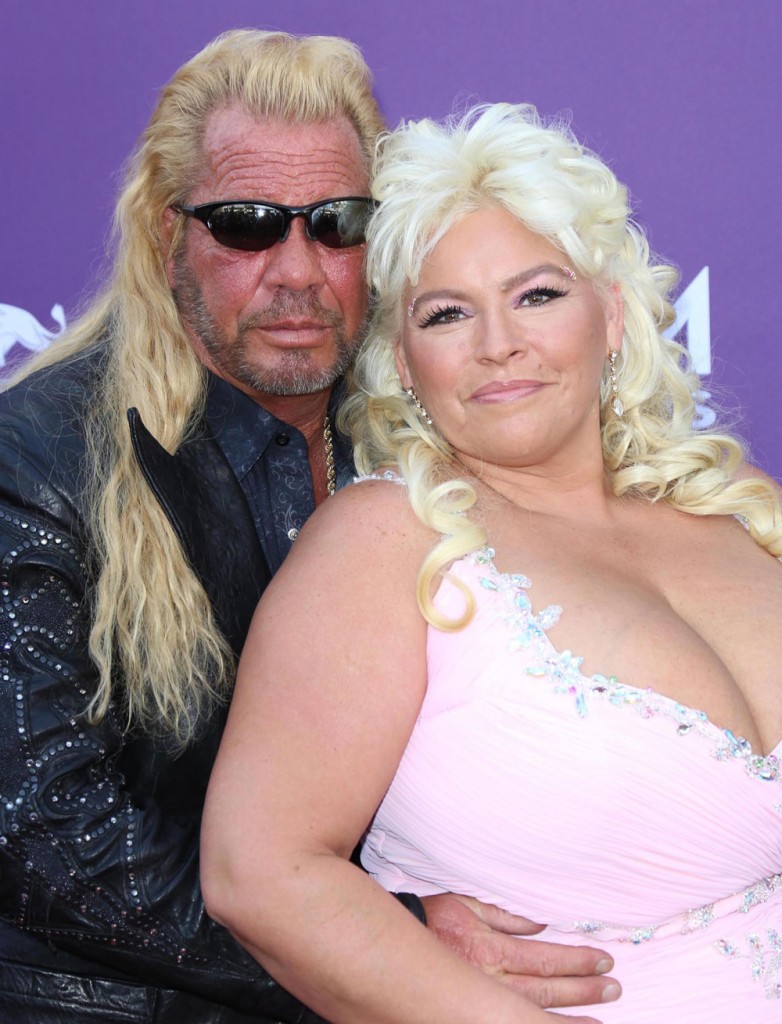 Photo credit: Judy Eddy/WENN.com