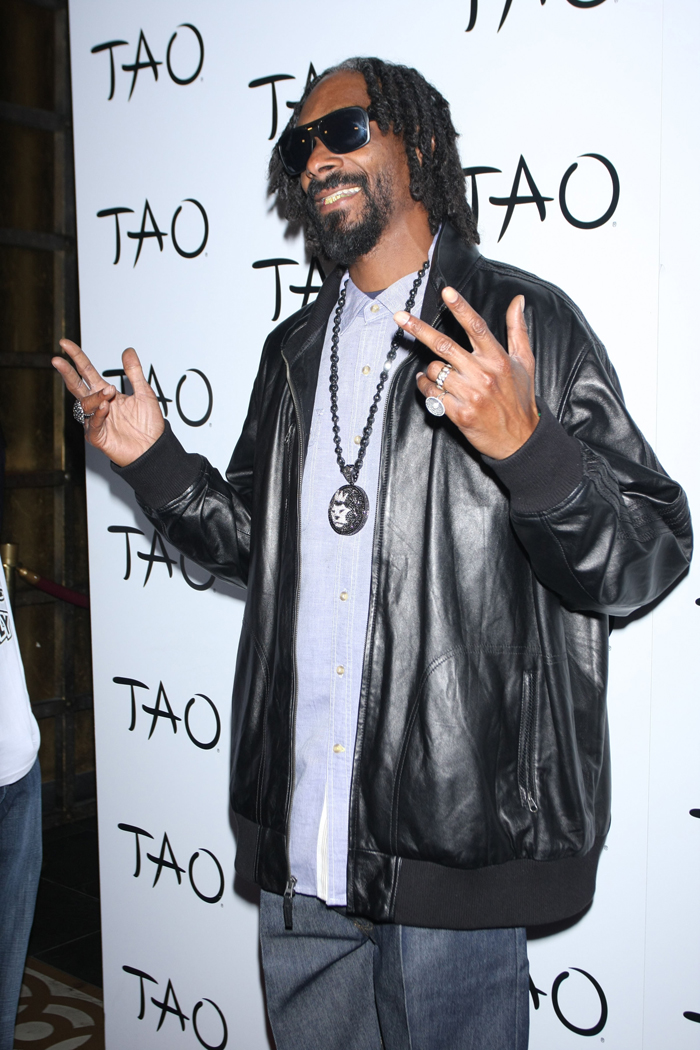 I'll be perfectly honest here and just admit that Snoop Dogg is freaking my sh-t out lately. These are some photos of him in Vegas where he performed as his new, reggae-oriented alter ego, Snoop Lion, and I just can't get used to the idea. Have you seen Snoop's recent (Eli Roth-directed) video for "La La La"? I actually asked Eli if he was high when he directed it, and he replied that he certainly was not, but I think there's a possibility that he was rendered permanently high merely by hanging with Snoop. It's fairly obvious that a whole lot of something illicit went into the making of that video.
At any rate, Snoop is no stranger to playing around in different musical genres even though most of us will always think of him as a rapper. A few years ago, he recorded a duet with Willie Nelson and was later nominated for a CMA for another collaboration with Nelson and Kris Kristofferson. Now Snoop is tackling reggae because he sees it as a more positive outpouring of music than rap and one that fits his current state of mind as a parent and family man. Odd, right?
Well it seems that Snoop Lion requires a hard sell, so Snoop has been doing some interviews to discuss his new outlook on almost everything (except weed, which he still loves with reckless abandon). As such, he's giving all sorts of interviews on his reinvention as a "peace-loving Lion" and "reggae-singing messenger of hope." Gone are the days of guns, misogyny, and pimping. He also recently came out during a talk with HuffPo as a supporter of gay marriage by saying, "People can do what they want and as they please. Satisfy yourself accordingly. I have no issues with nobody. I live for me and I live my life doing what I do, so you should have the right to do whatever you want to do." Snoop further elaborates in an interview with the Guardian about how he is totally cool with gay marriage, but he doesn't think that rap music as a whole will ever get there: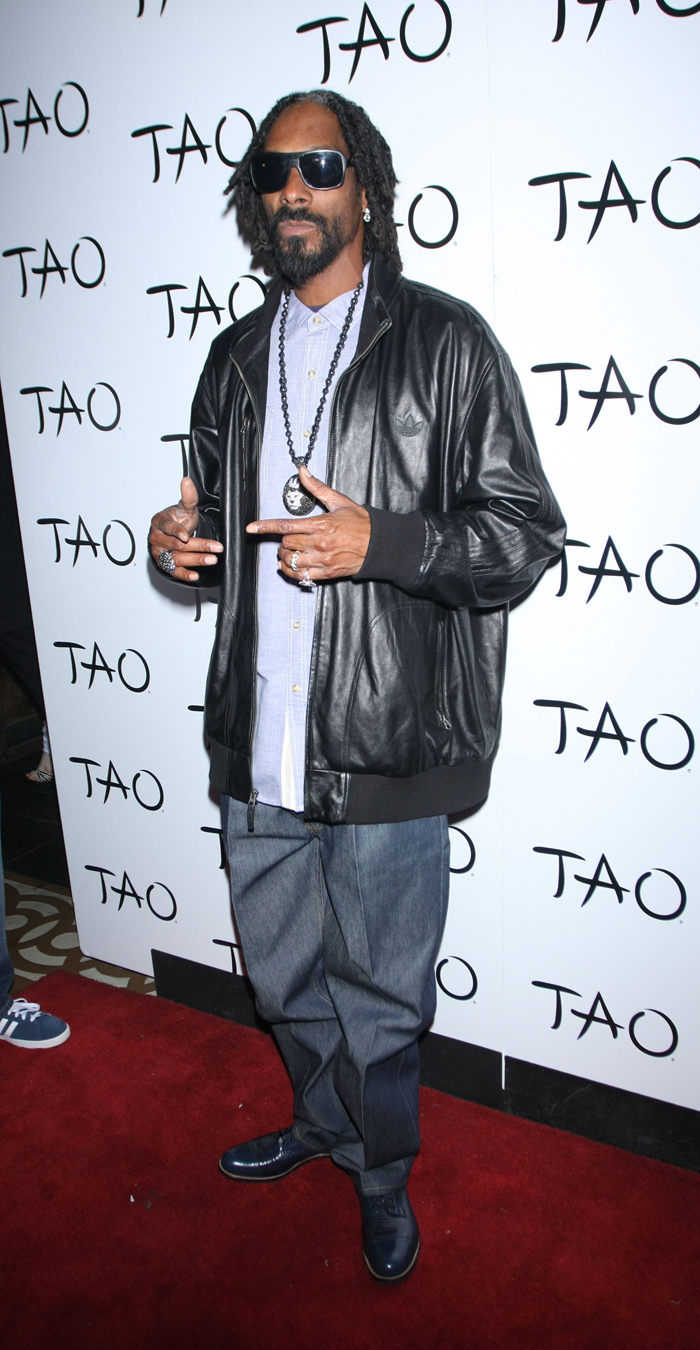 Why the change to Snoop Lion? "I wanted to make songs about the life I'm living now as a father and as a 41-year-old man, as opposed to always talking about my childhood and my upbringing. I don't think it could have worked through rap because of my branding. I branded Snoop Dogg to be what he is, and it's too late to change the brand. Gangsta. West coast, from the hood. Speaking for the lost generation — the gangstas, the drug dealers. And I did it 21 years straight, faithfully, till I couldn't do it any more. Finally I'm able to say I'm comfortable with doing what I do. And I love doing it. And I'm going to keep doing it. If I don't make another rap record for the next year or two or three, or however long it takes, it don't bother me because I'm trying to make music that feels good."

On his new song, "No Guns Allowed": "We keep hearing about schools getting shot up, venues being shot up, public places being shot up, and we have to address that. Who better to do it than me because I come from the gangsta lifestyle, carrying a gun every day of the week lifestyle?"

His move to Rastafarianism: "I used to answer hate with hate. Like if you hate me, I hate you more. But now I answer hate with love."

His attitude towards women has changed: "Yeah, because I was making music for me, speaking from my perspective. I was taught that a bitch is a ho and a ho was a bitch, so my music represented that, until I got to the point where I wanted to show love and appreciation for the woman."

His take on homosexuality: "I don't have a problem with gay people. I got some gay homies. Yeah, for real. People who were gay used to get beat up. It was cool to beat up on gay people back then. But in the 90s and 2000s, gay is a way of life. Just regular people with jobs. Now they are accepted, not classified. They just went through the same things we went through as black."

He admits rap music isn't so accepting in general: "Frank Ocean ain't no rapper. He's a singer. It's acceptable in the singing world, but in the rap world I don't know if it will ever be acceptable because rap is so masculine. It's like a football team. You can't be in a locker room full of motherf–king tough-ass dudes, then all of a sudden say, 'Hey, man, I like you.' You know, that's going to be tough."

His shoutout to the royals: "I wanna shoot a shout-out to my homeboys in London: the princes, Harry and William. You know I raised them on this music of mine. They were groomed on me. How you think the Queen like that? But I'm a part of their revolt. They were at that age when my music spoke to them."

Is he still a fan of Obama? "Yeah, I love Obama. How could I not love him? This motherf–ker got three states smoking weed legally now. And they talk about getting Texas, too. If we can get Texas, goddamn it, it's a wrap. That's what our president did for us."
[From Guardian]
Isn't it strange how Snoop was once a for-real gangster with the Crips, but now he's actually written and recorded an anti-violence, anti-gun song with his daughter? I guess a dogg can change his spots. He seems perfectly aware that he is necessarily rebranding himself, but what Snoop says does seem sincere. I mean, he's not trying to pull a fast one. He owns up to his past and admits that it will always be a part of him, but he wants to be more positive now in his music and the way he influences other people. Is it working?
Oh, and Snoop is currently collaborating with Miley Cyrus on her new album. I've tried to be patient and wait for the music to actually come out before judging, but I will admit to feeling fearful that Miley's new album will be an unmitigated disaster. Maybe she (and Snoop) will prove me wrong though — one can only hope.
Just for kicks, here's that "La La La" video I mentioned at the beginning of this post. Beware: You might get a contact high merely from watching it.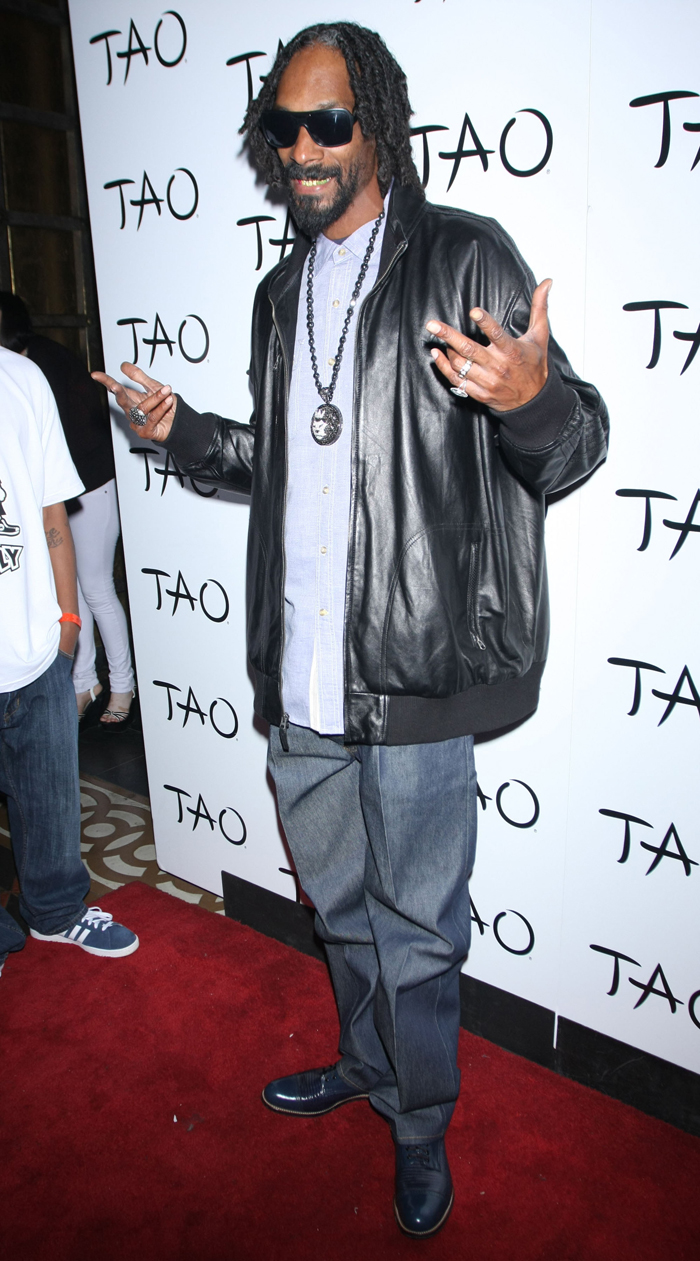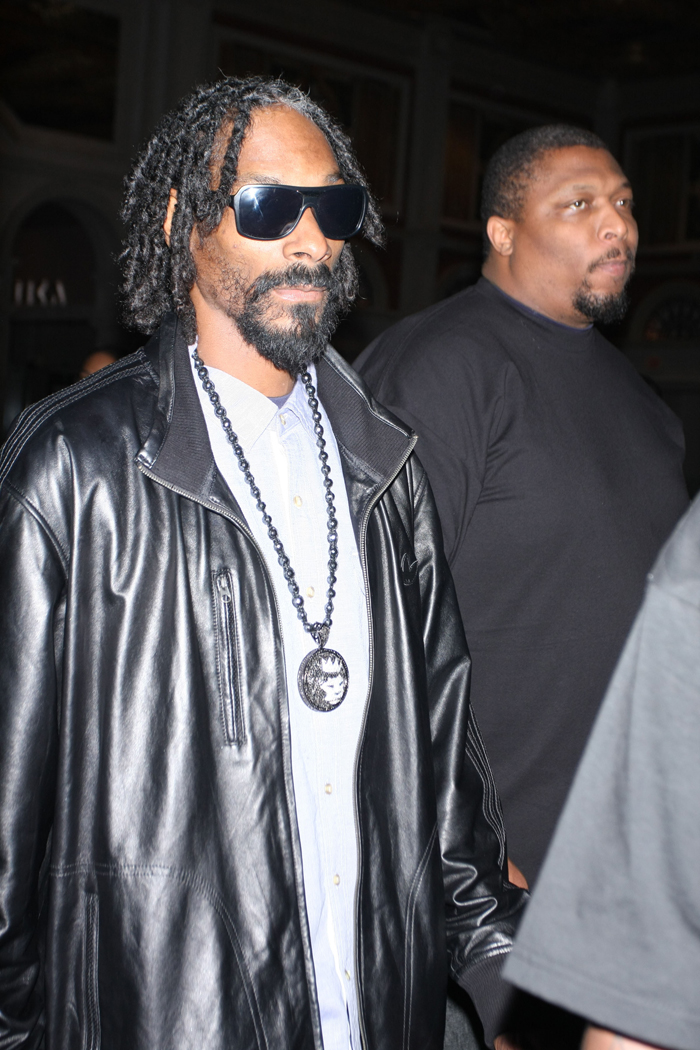 Photos courtesy of WENN