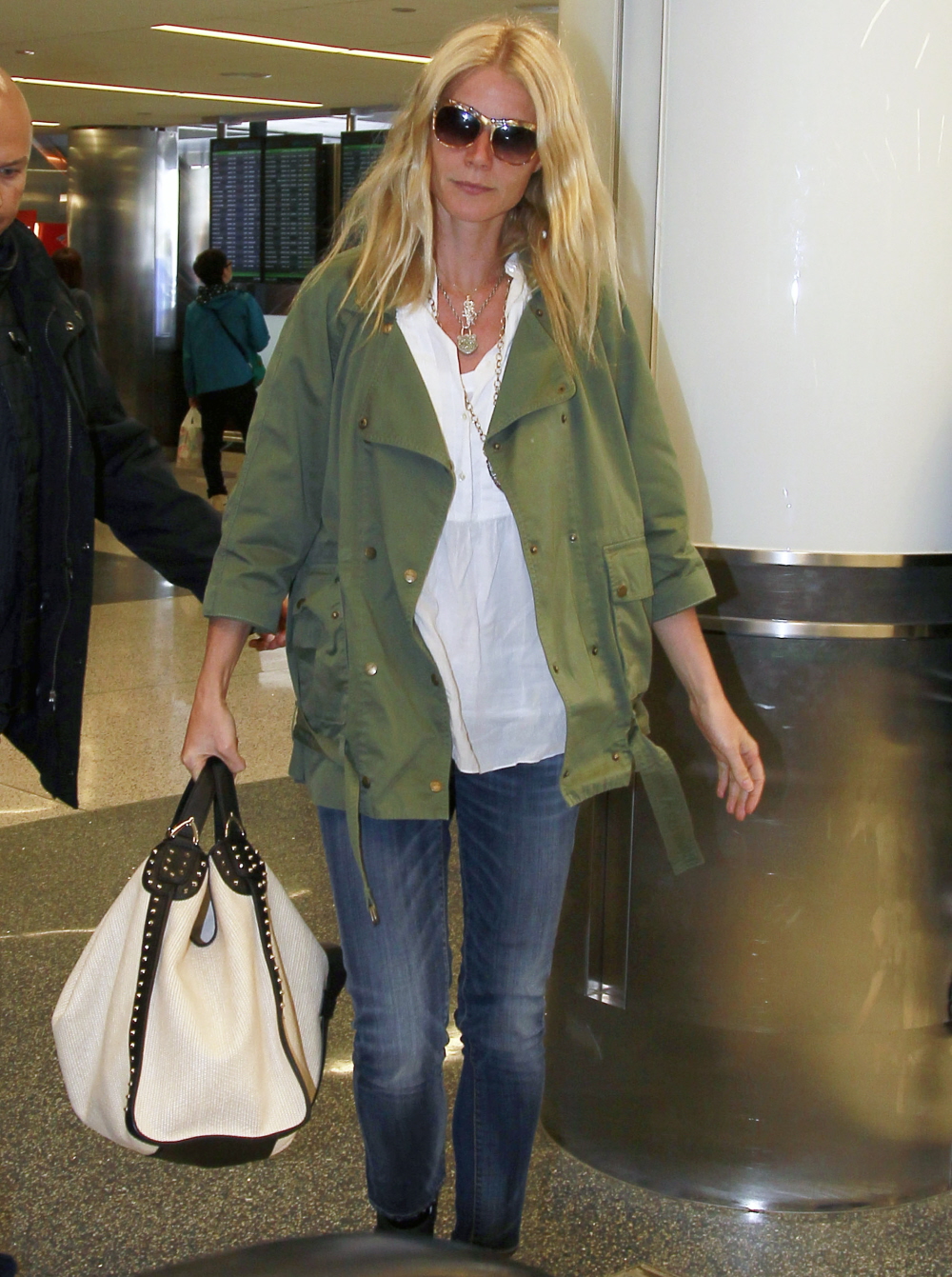 Here are some photos of Gwyneth Paltrow at LAX yesterday, I suppose she's flying out to New York or London. I don't hate what she's wearing here at all, and I'm kind of enchanted by her purse/carry-on. I have a thing for white purses. That's a really cool one. I kind of hope that she's going back to London and she'll take it easy for a little while (as in, no interviews) until the promotional tour for Iron Man 3 heats up. Because Goop over-saturated everything while shilling her cookbook and the backlash has been relentless.
The newest thing is that food writers and journalists are pointing out that Gwyneth's recipes are incredibly expensive. The NY Times' article about it was called "Healthy Eating on Just $300 a Day". One site notes that It's All Good is "drenched in a chatty faux-populism that could only come from a rich person fearlessly boasting about her life of privilege. Paltrow casually writes that she has a surfeit of apples from the trees on her $5.4 million five-bedroom Hamptons summer home." She apparently advises the peasants to make a duck-egg-white omelet… which costs $30. Her fish fingers recipe costs $71.50, and her tuna salad costs $120 to make. OH GOOP!!! This is Gwyneth's attempt at aspirational cooking for peasants – they cannot afford to make her elite food, but they can afford to look at the photos of Goop enjoying the food.
Meanwhile, there are some more excerpts from Gwyneth's interview with Stylist Magazine and OMG did you know that she lives in London and people in London are way more stylish and London London London?!! She also has some interesting things to say about being a natural blonde (side-eye) and how everybody is just waiting for blondes to fail. Ha.
Gwyneth Paltrow says an on-trend make-up look in London is currently a "cool, slightly undone" dark eye. The Oscar-winning actress is the creative inspiration for beauty brand Max Factor's new campaigns. The celebrity blogger shared her beauty essentials and tips for creating a hot and on-trend make-up look.

"I love that cool, slightly undone look you get with a dark, smudgy eye," Gwyneth told Stylist magazine. "You see that a lot in London, there's a really cool vibe here at the moment where the look is glam, but a little edgier."

The star said the key to getting your make-up spot on is to focus on a few signature looks. In her new Max Factor campaign, she worked with make-up artist Pat McGrath to create a modern businesswoman look for the shoot.

"I'm a big fan of a simple red lip teamed with fresh skin, like the businesswoman look in the campaign," she continued. "I think it's a strong statement and a really good look for me personally. I change things up on a night out by wearing a smokey eye."

Gwyneth finished by dispelling the myth that blondes have more fun. The naturally fair actress says in fact being golden haired can be a hindrance to your enjoyment rather than help.

"I don't understand the whole idea of blondes having more fun. I'd say brunettes have more fun as they can go under the radar a little bit more," she laughed. "People are just waiting for blondes to get drunk and fall down, because we're so visible."
First of all, don't you feel bad, American peasants? You are too American and peasanty to do a good smudgy eye, and Goop judges you. As for the nonsense about blondes and brunettes – it feels like another series of humble-brags, right? Like, this is how I interpreted it: "Brunettes have more fun because no one gives a crap about brunettes, everybody always pays attention to the blondes because we're so much more interesting and sexy and you know my blonde is all-natural so that makes me better than the bottle blondes and triply better than brunettes OMG I'm so drunk."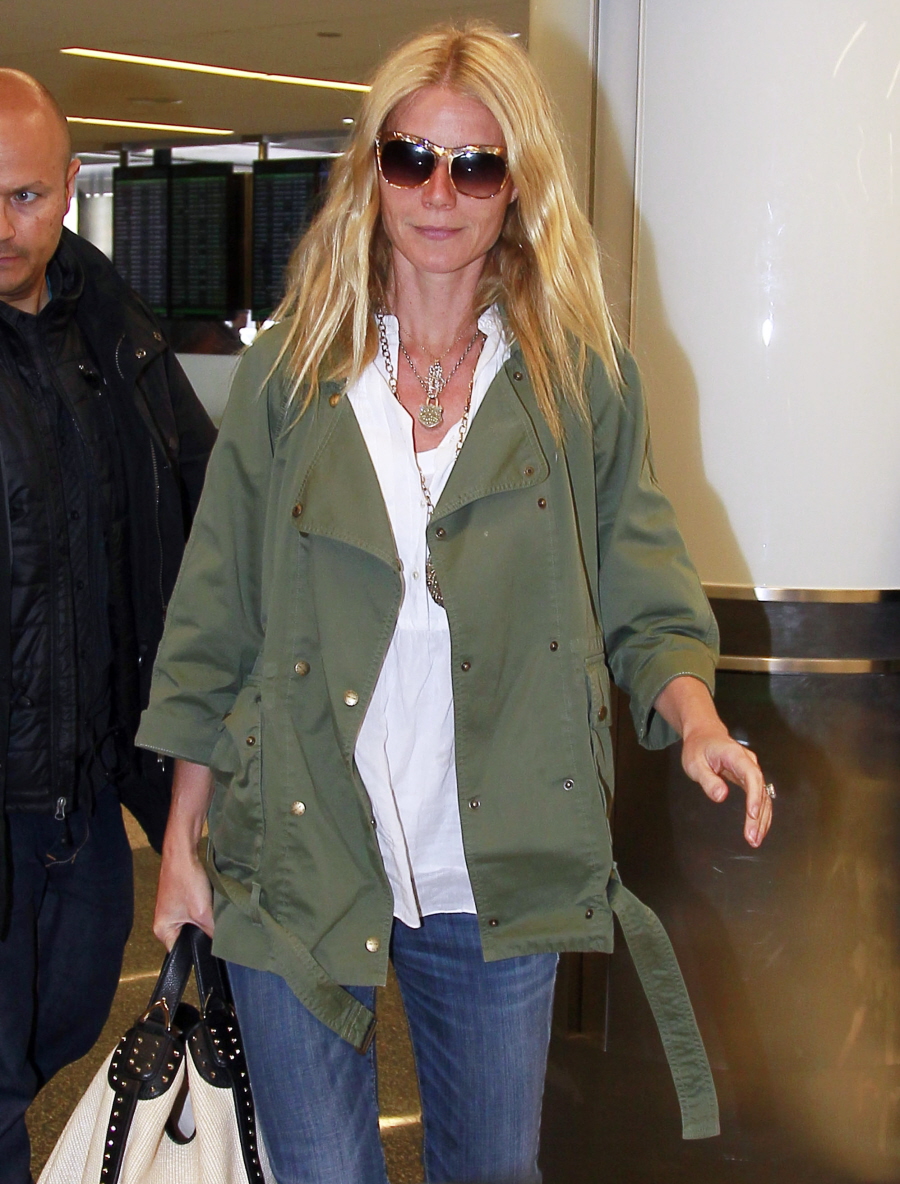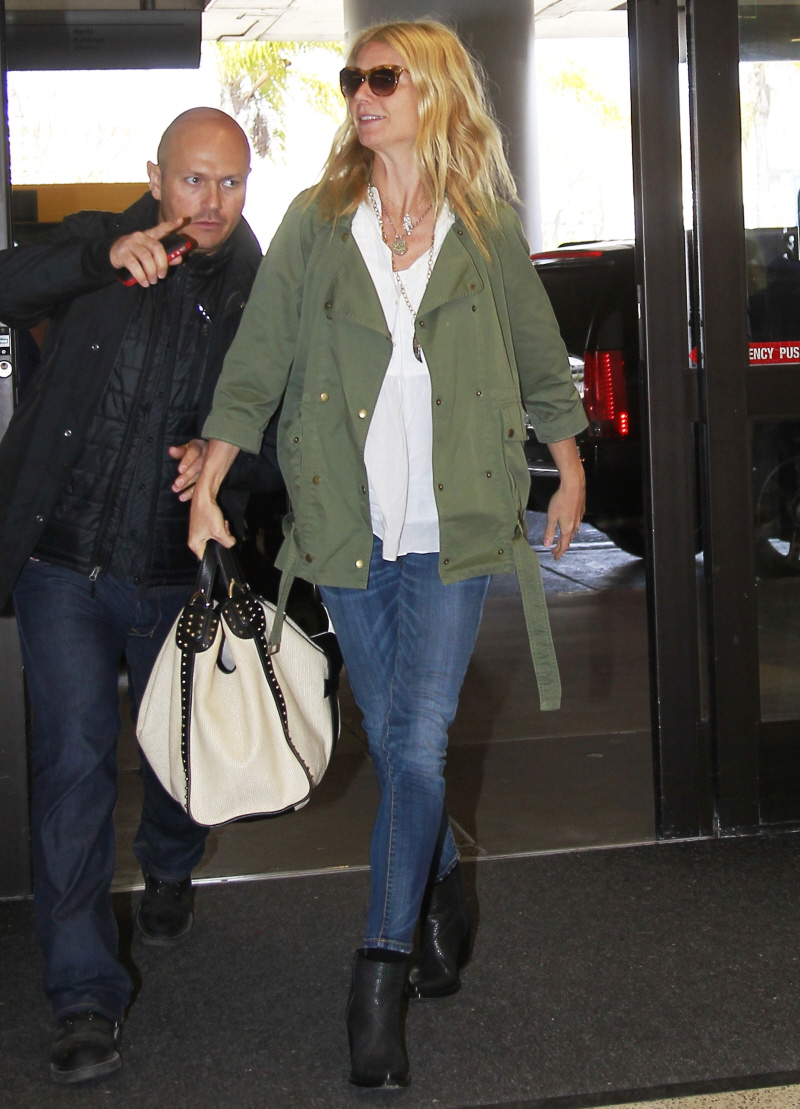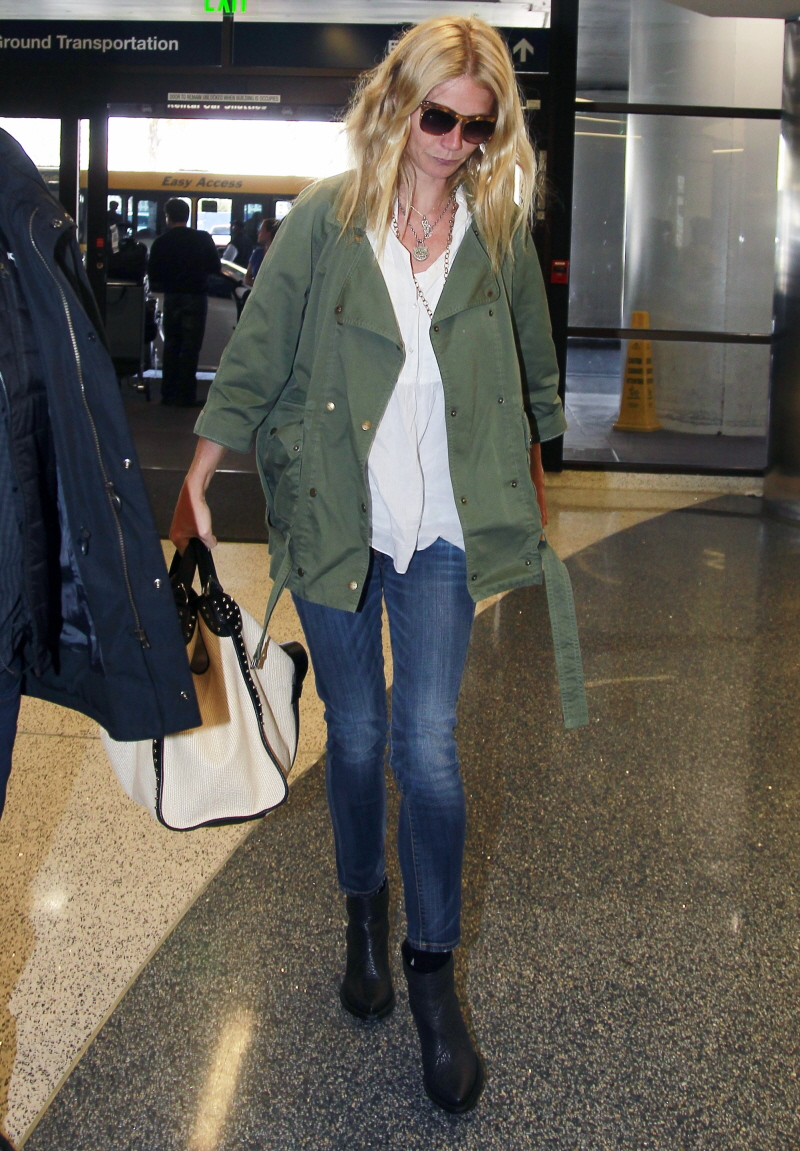 Photos courtesy of Fame/Flynet.