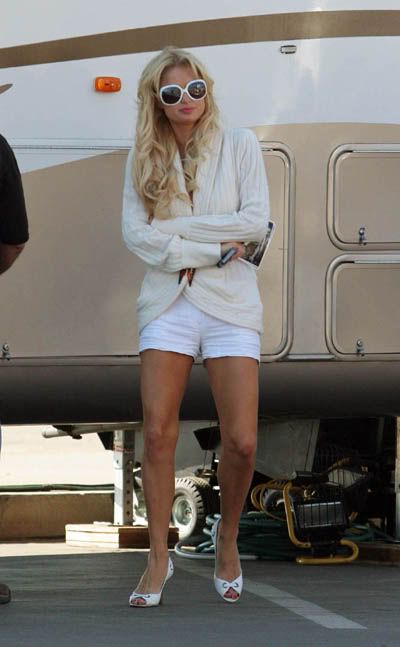 If I was Richard Lugner, I'd totally retract my invitation to Paris Hilton for company at the Vienna Opera Ball.
Quick Synopsis: The Vienna Opera Ball "is an annual Austrian society event which takes place in the building of the Vienna State Opera on the Thursday preceding Ash Wednesday." Richard Lugner is some rich guy that invites famous hoes beautiful women as guests. This year, he chose Paris Hilton. He's married by the way; fourth time's the charm!
What a great choice, Paris Hilton. Almost as great as the time you asked Carmen Electra to the Vienna Ball. You just keep picking winners, Richard.
Look, there are probably three or four nude photos of me, too, stashed away somewhere.
Your feeble attempt to dismiss Paris' stupi-nudity and justify your invitation, well, let's just say, that if someone did find those pictures of you, they probably burned them and buried the ashes under a volcano and then committed suicide… just speculatin'.
Please, Richard, reconsider! The Austrian people will be so peeved. They'll pass you on the street and go, "There's the guy that brought clap and hep to Austria."
Hilton has told the Austria Press Agency she just wants to enjoy the magic of the ball. That, and dance.

"I learned the waltz when I was young," she said. "All I really have to do now is practice my steps."
Okay, whatever, Paris. Go get your debutante on.
Picture note by Celebitchy: Paris is shown on the set of The Hottie and the Nottie shivering and eating cereal. Ever since I paid $40 to rifle through her things I find myself oddly fascinated with her. I wonder if people on the set are sneering at her for using the F and N words in that video. Note that her chair isn't even personalized, it just has the name of the movie with "The Hottie" stuck on it in pink electrical tape. Pictures from Gossip Rocks.