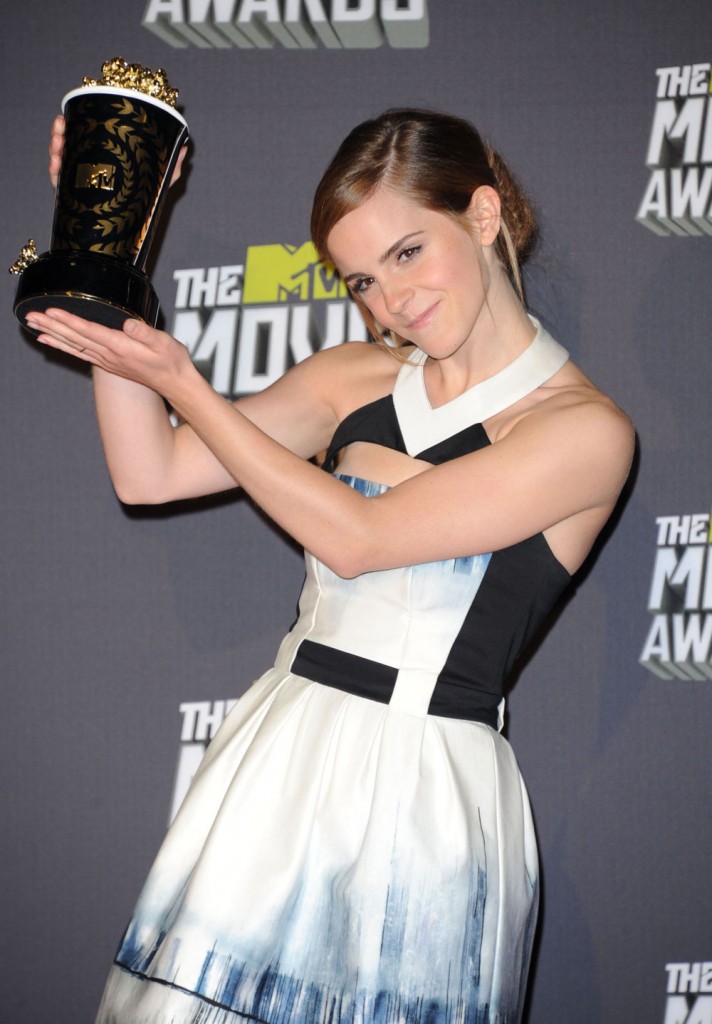 Emma Watson was the recipient of the "Trailblazer" award at the MTV Movie Awards last night, presented by a lovely Eddie Redmayne rocking the hell out of a leather jacket. His whole outfit was like catnip to me, but I digress. Emma was super cute in a short Maxine Simoens white and black contemporary gown with some cool architectural details along the neckline. When I saw this dress on camera last night I thought it was by Brood, as I covered it when Emma wore a similar dress by that designer last year. Emma loves contemporary, edgy kind of sci-fi little dresses and this is better than anything we've seen her in to date, in my opinion. It's not as busy as her previous dresses but it still has plenty of eyecatching details.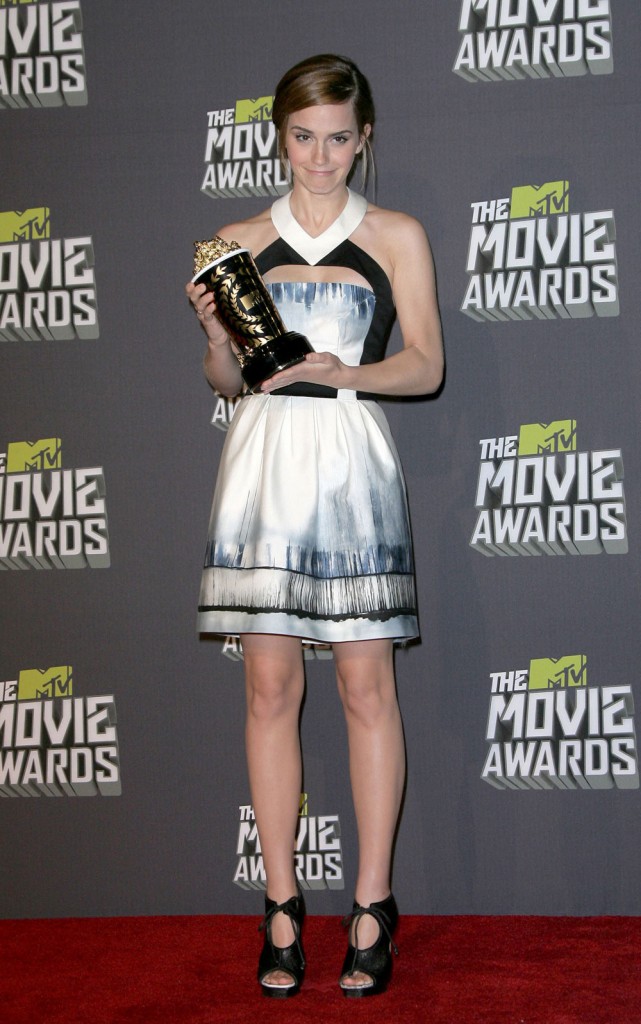 Emma was so pretty last night and I especially liked her simple hair and understated makeup. Her shoes are by Proenza Schouler and they're hot in my opinion. They could have overwhelmed the dress but instead they match the look without looking too "matchy".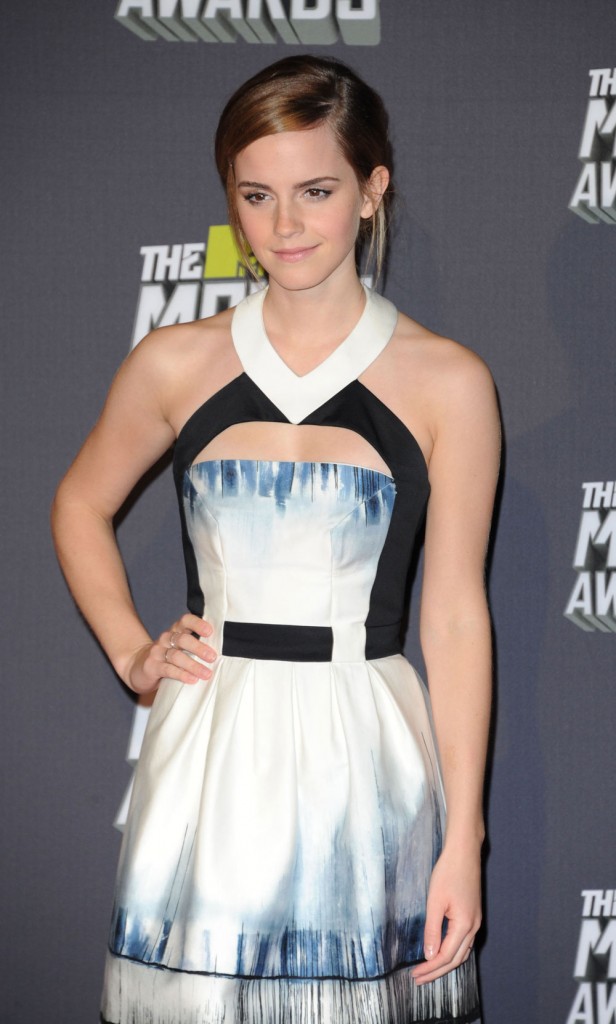 In terms of Emma's speech, she was visibly moved that she had won an award for her career (at 22!) and I found myself rooting for her. She opened up a little bit, saying that she was more like Hermione than we might have known, admitting "I was completely the eager beaver in school. I was the girl in the front of the class who was the first person to put her hand up, and it's often not cool… I've often gotten teased mercilessly, but I've found that ultimately if you truly pour your heart into what you believe in, even if it makes you vulnerable, amazing things can and will happen. I'm so honored to be receiving this and I promise to keep making the best work I can for all of you." Here's Emma's speech. Oh and this clip doesn't have Jonah Hill's awesome intro for Emma, in which he claimed that they were going to costar in 50 Shades together and that his safeword was "tangerine." Hilarious.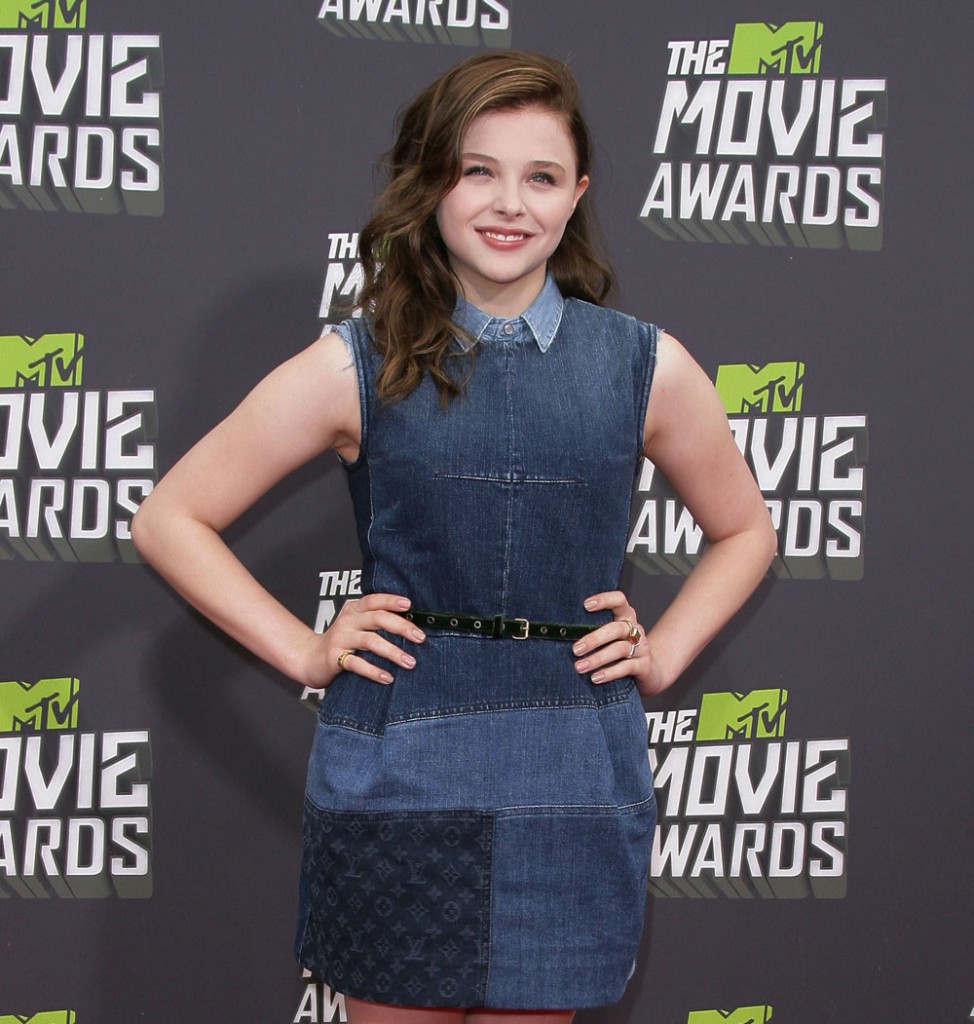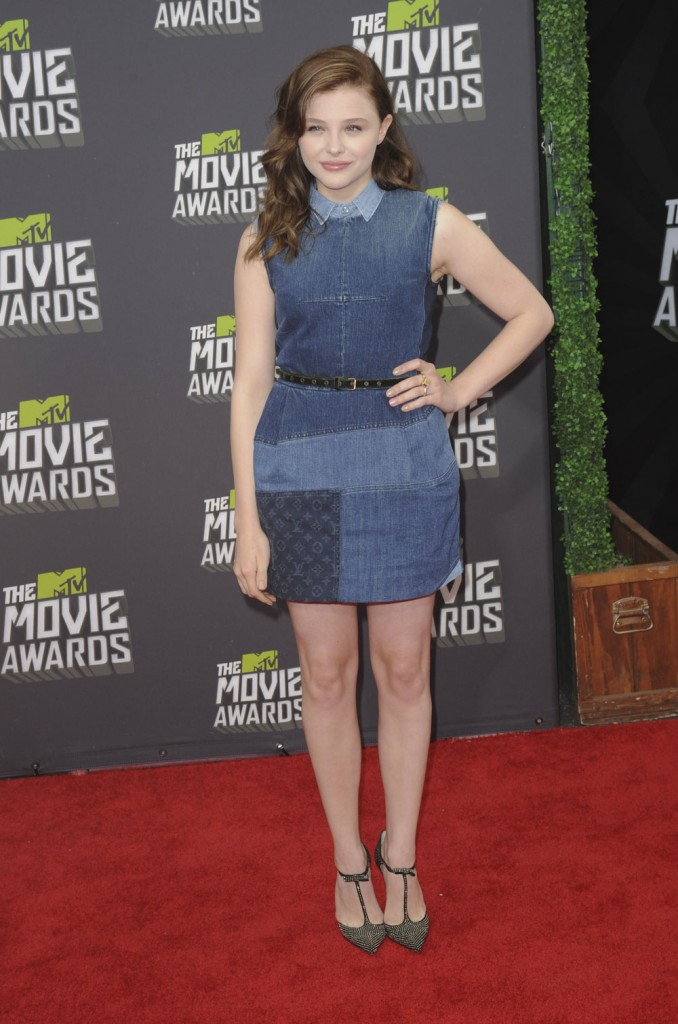 Also there we have Chloe Moretz in Louis Vuitton, surprisingly, although I guess I should have known since this denim dress looks like one of their fug patchwork purses. I was trying to figure out when Chloe, 16, went dark with her hair. She's had dark hair for the past few months, and I think it's so pretty. It's very flattering and suits her coloring. I like her styling here.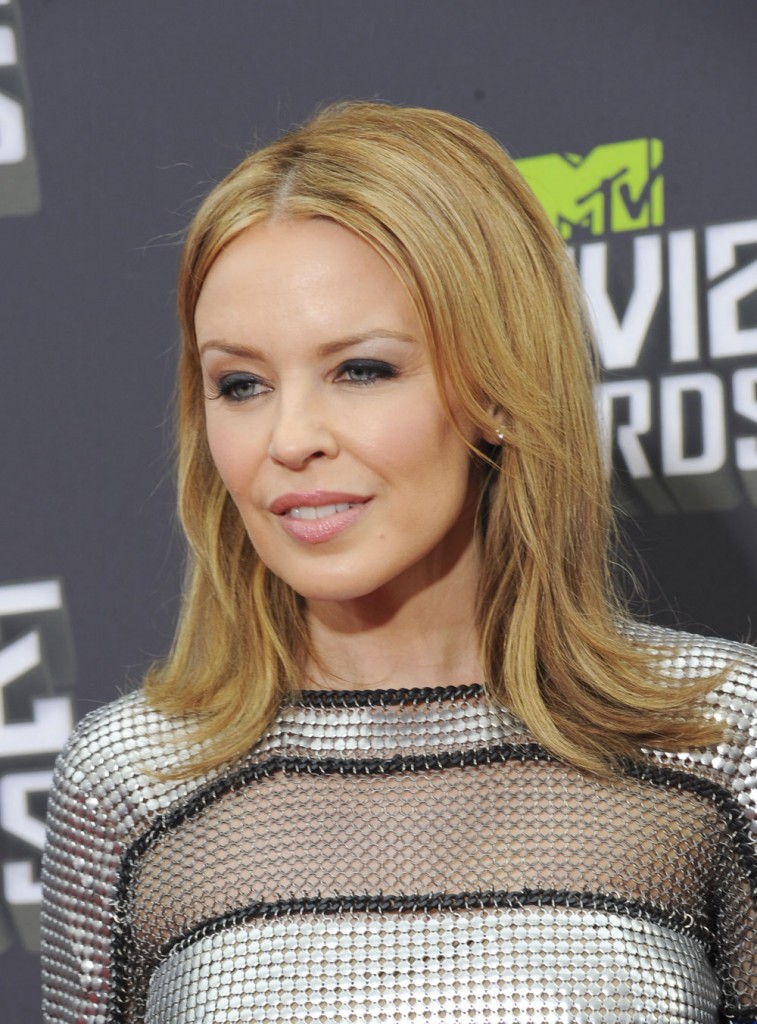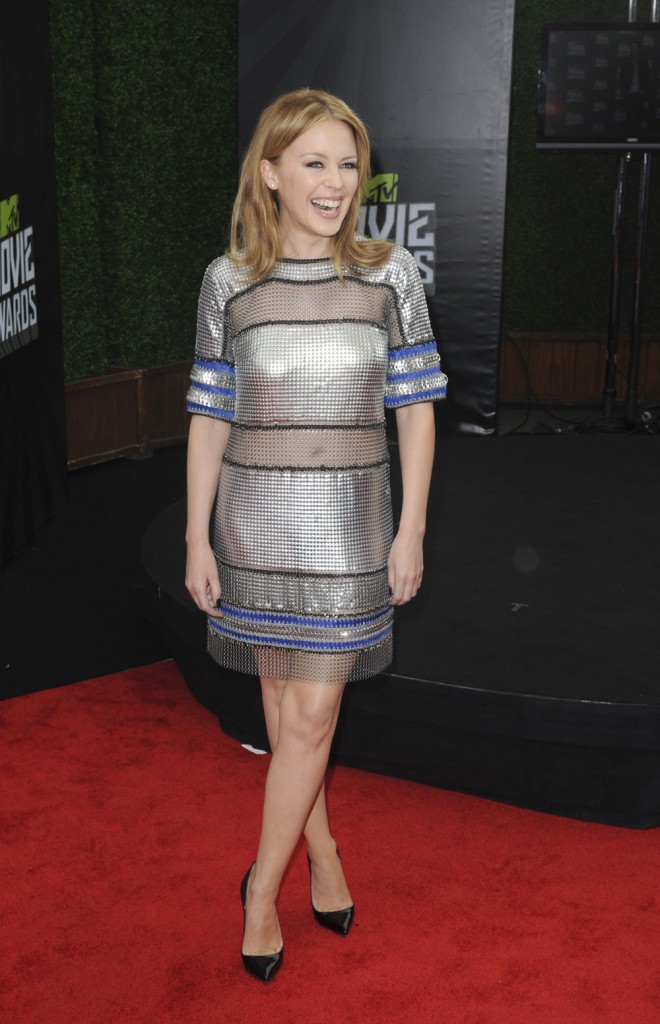 Kylie Minogue looked bizarre in an alternating silver and blue stripe and see-through mess Paco Rabanne dress. It looks like Kylie gained a little much-needed weight, which suits her well, but that might just be the effect of this ugly dress. You can do better Kylie!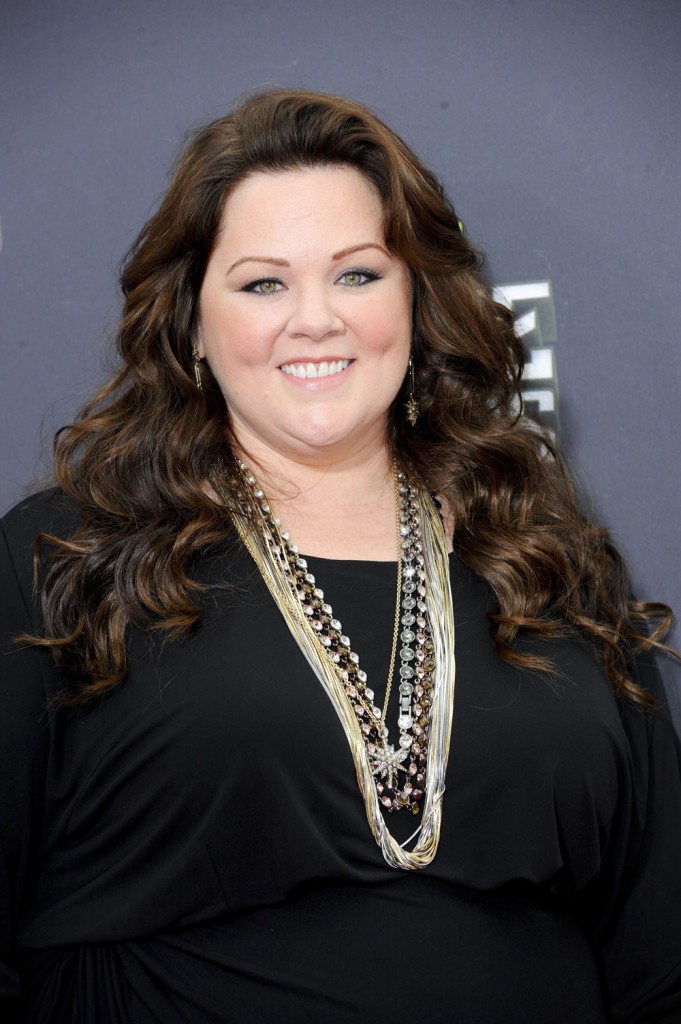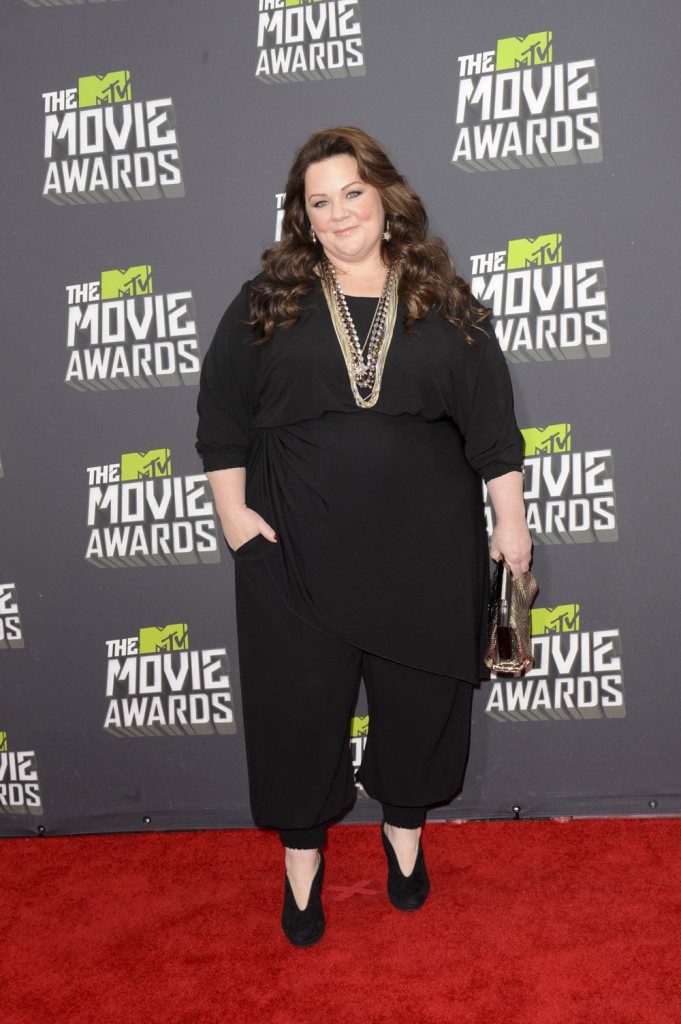 Melissa McCarthy is probably in David Meister here, he's her go-to designer, (although I can't confirm that) and I like that she went with a pantsuit instead of a dress. Those stacked necklaces are cool and standout well with the simple black outfit she's wearing. I don't like her shoes, though, they look a little "panto". Her hair is so pretty. She surely has extensions, but they look natural.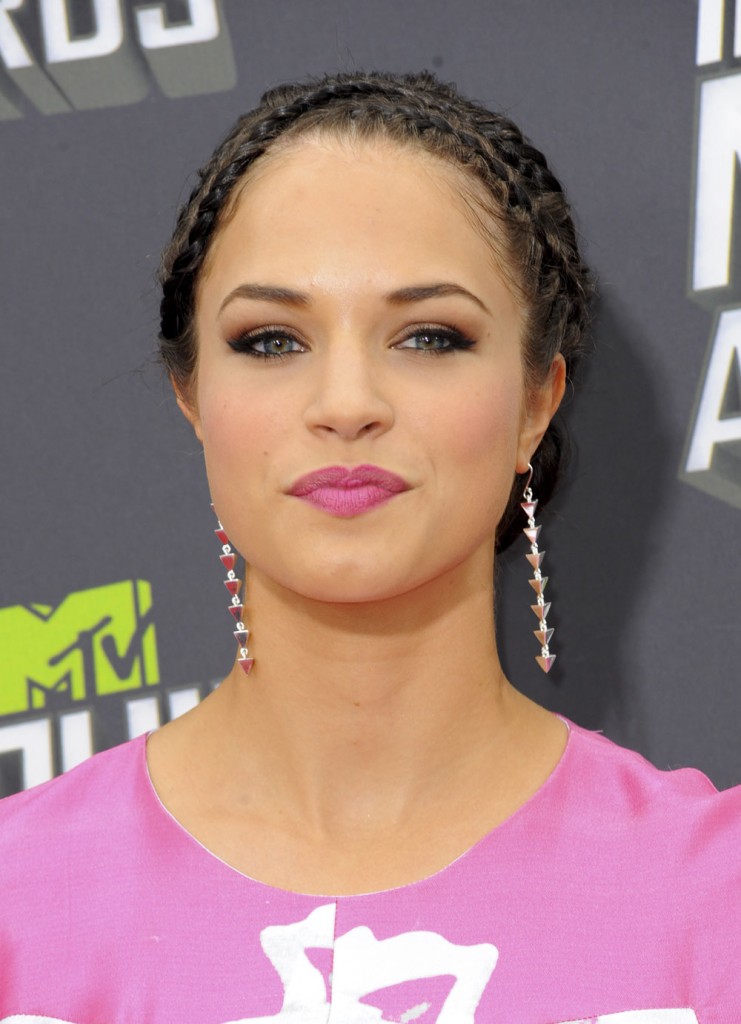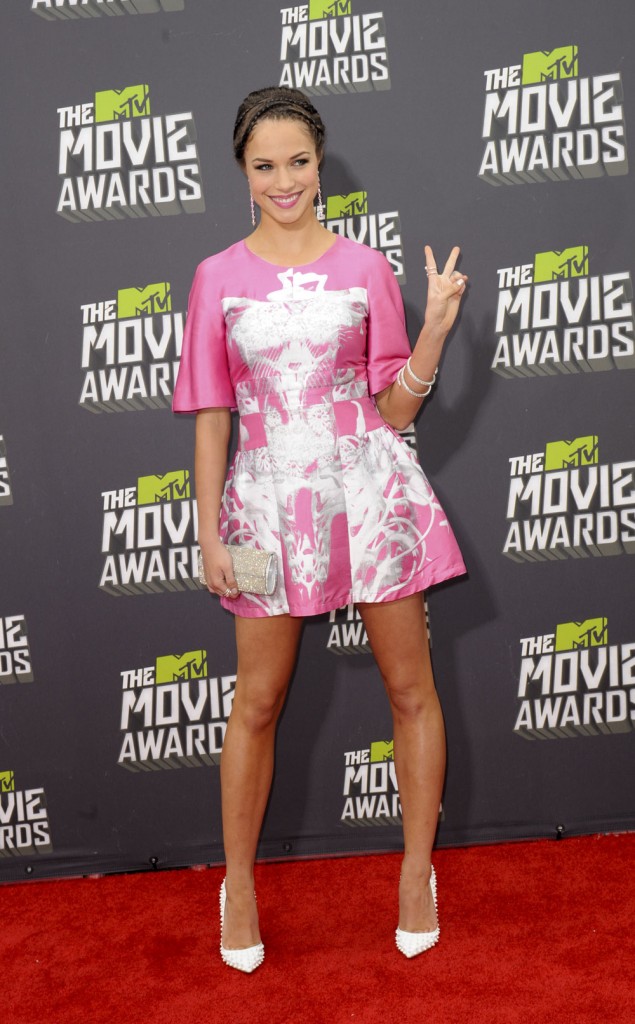 And finally Alexis Knapp was there. She's Ryan Phillippe's random baby mama and she dated Seth MacFarlane for a hot minute. I didn't know she was in Pitch Perfect, I have to see that! Kaiser is getting me excited for it. She wore this horrible pepto-pink dress with pagoda sleeves (I looked it up) and some kind of white Rorschach pattern across the front. Maybe with some different styling or shoes she could have made this dress work somewhat, but as it is it's too childish looking. Just because people gush over a hairdo on Pinterest doesn't mean you should wear it on the red carpet. Not cute.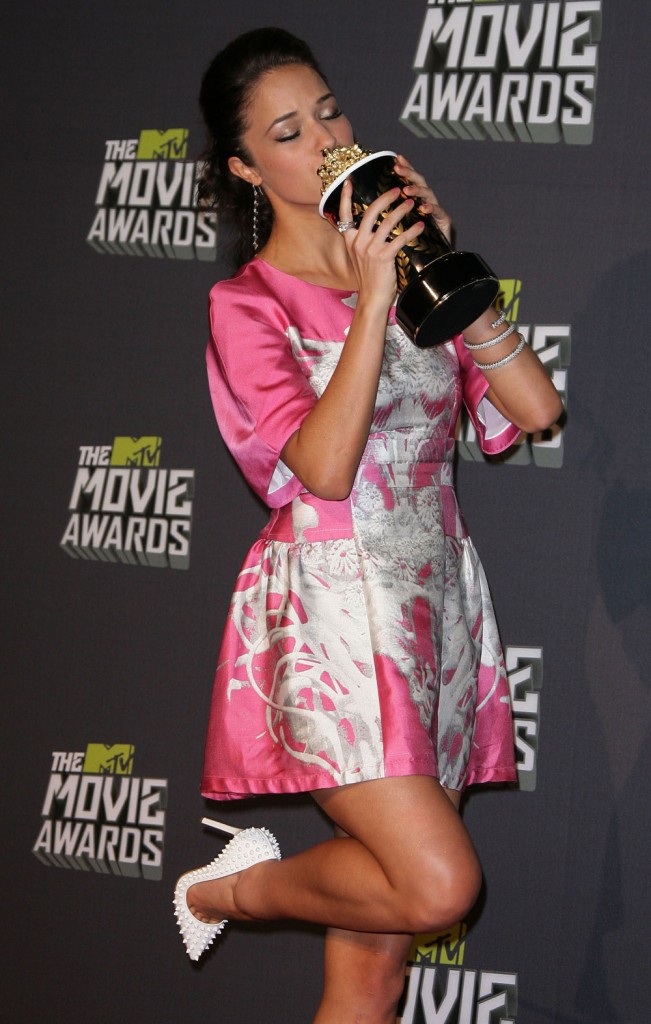 Photo credit: WENN.com