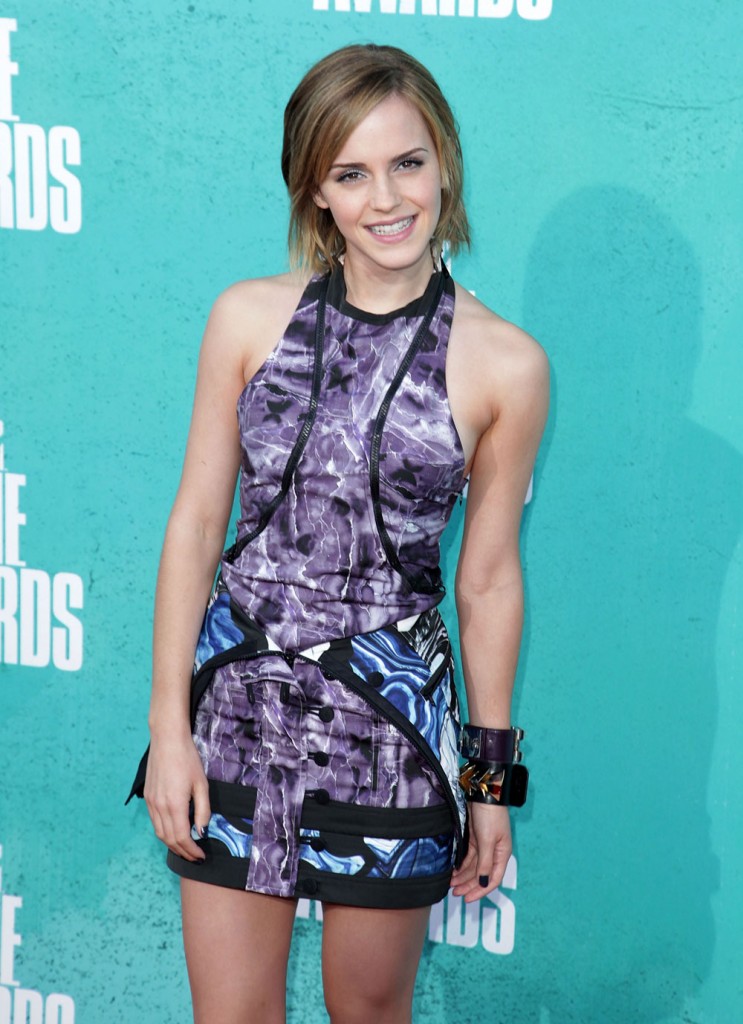 A very cute and fashion-forward Emma Watson was the only member of the Harry Post cast who was at the MTV Movie awards last night to accept the award for Best Cast. She seemed a little nervous during her acceptance speech, but was gracious and well spoken. Emma thanked all the other castmembers and added a special shoutout at the end to "Dan and Rupert," adding "Wherever you are, I hope you're watching, and I miss you both dearly. Just, thank you. I really, really appreciate it." That was sweet. (If you're in the US, you can watch her acceptance speech here.) Emma also presented the award for Best Male Performance, along with her Perks of Being a Wallflower costars, Logan Lerman and Ezra Mille. You can watch that here.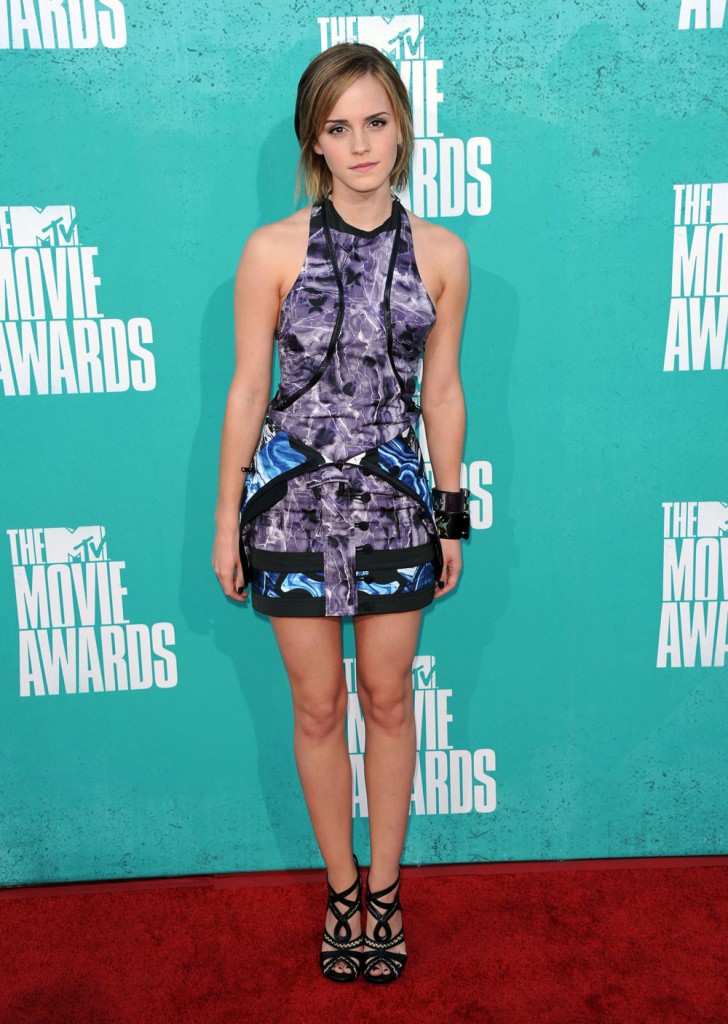 In still photos, this Brood dress looks a little much with the goofy dust ruffle around the waist, the black piping and buttons, and the contrasting bold purple and blue patterns. In video, it looks amazing on her incredible figure. I love her leather cuffs and her shoes especially, which Red Carpet Fashion Awards identifies as Tabitha Simmons "Gothic" sandals. A quick google search reveals that they're $949 at Nordstrom, so I don't think I'll be adding them to my collection. Damnit. Also, her hair is growing out and it was a little limp last night but not bad. I love that she didn't over accessorize and skipped the earrings.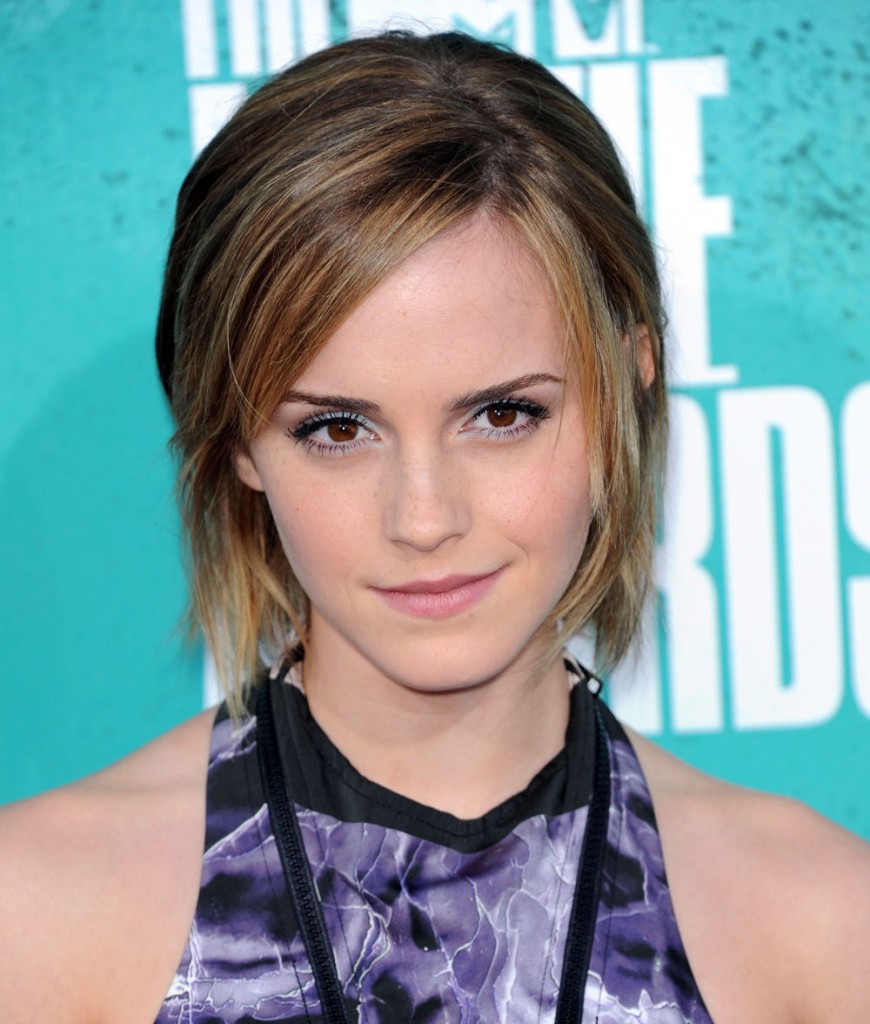 Shailene Woodley also took home an award last night, for Best Breakthrough Performance for The Descendants. She told MTV's Josh Horowitz afterward that she was "sweating like a waterfall" on stage. (Update: Here's a link to her acceptance speech.)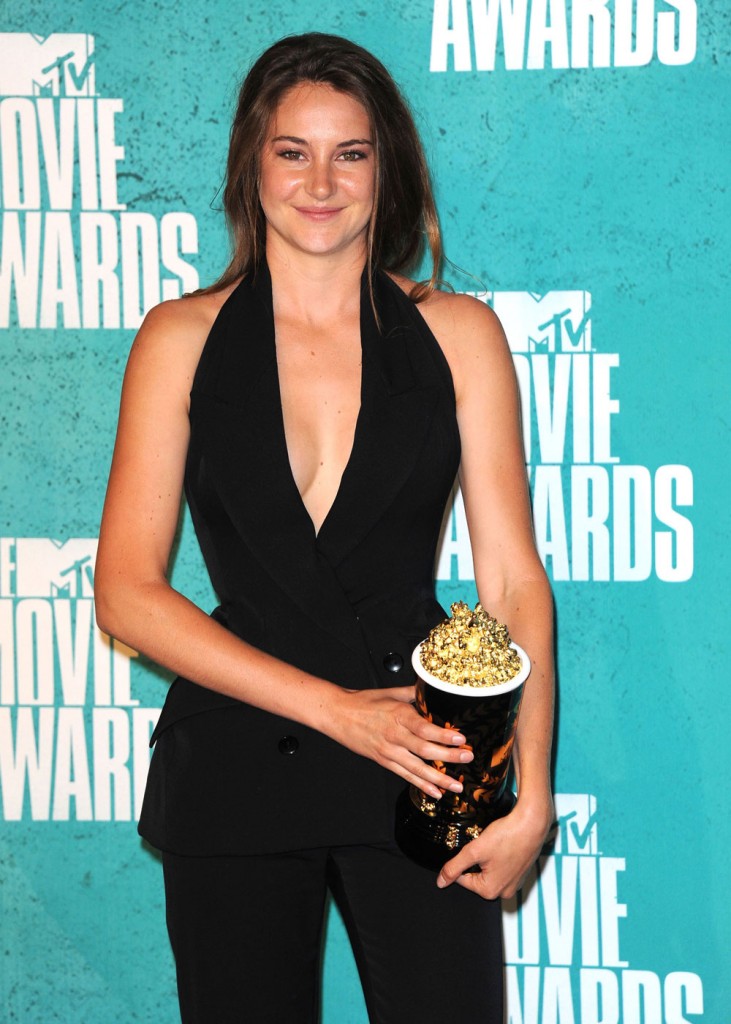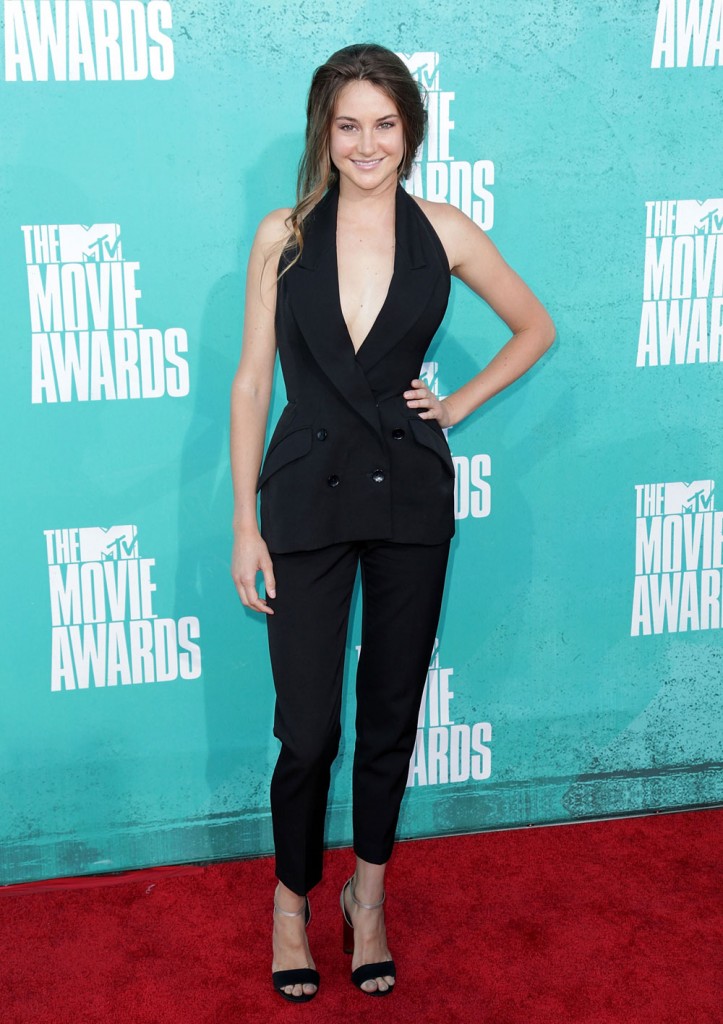 Shailene wore this black tuxedo-look Stella McCartney pantsuit which isn't that bad and is sexy without going overboard. She's rocked some gorgeous dresses and some conservative looks this year, and this falls in between, even with the plunging neckline. She's still just 20 and it's nice that she's being a little daring without tarting it up. Also, her hair was really cute. There's a better photo of it here.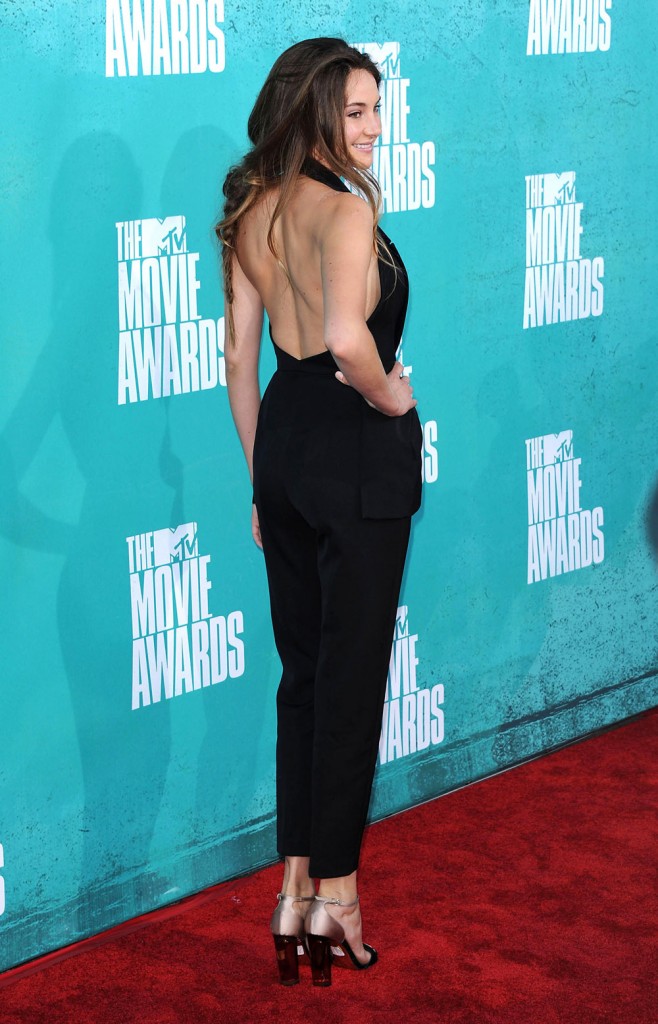 Kate Beckinsale was hot but a little boring in this pale peach turtleneck mini dress. I can't find a designer ID on it. I like her bold purple shoes and it's nice to see that she didn't go matchy-matchy with nude pumps. She looks very pretty, and at least she didn't overdress in some gigantic ballgown as she's done so frequently in the past. This is understated, especially for Kate.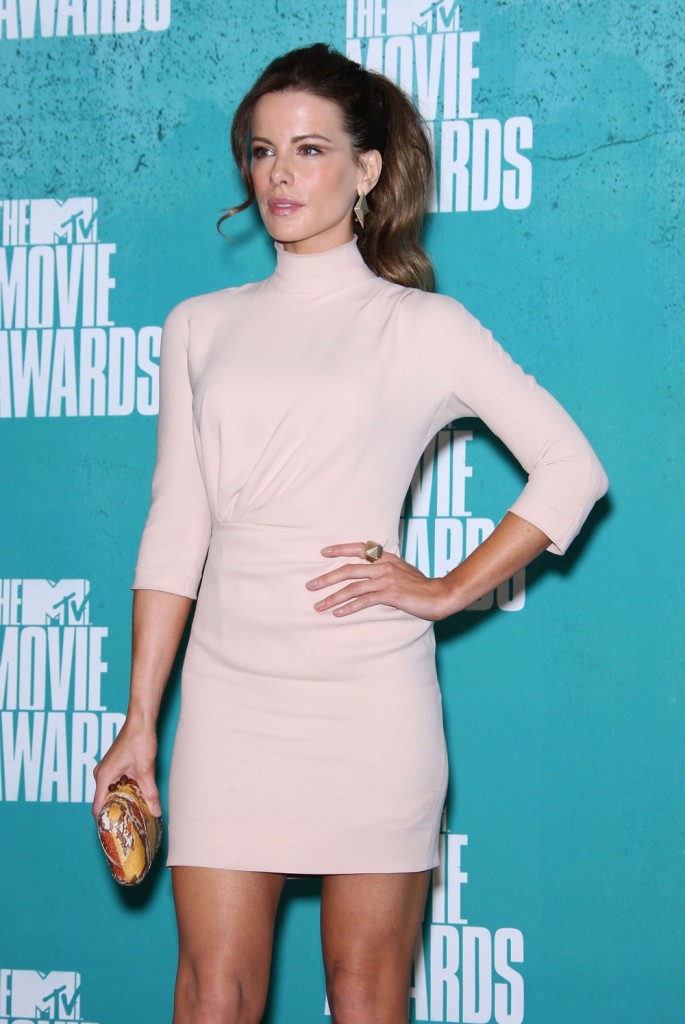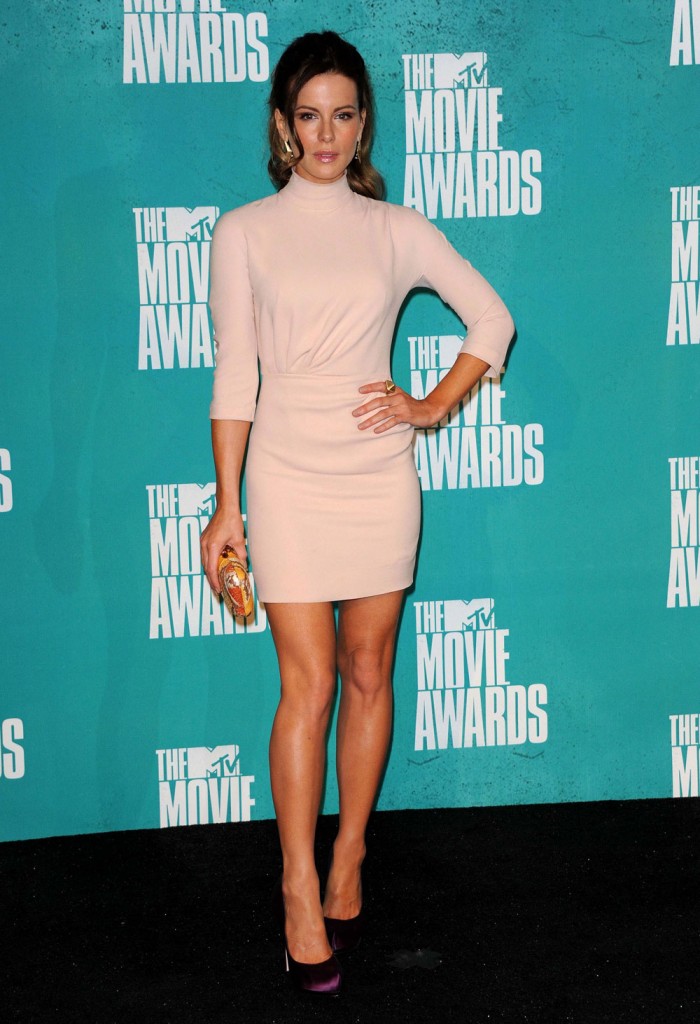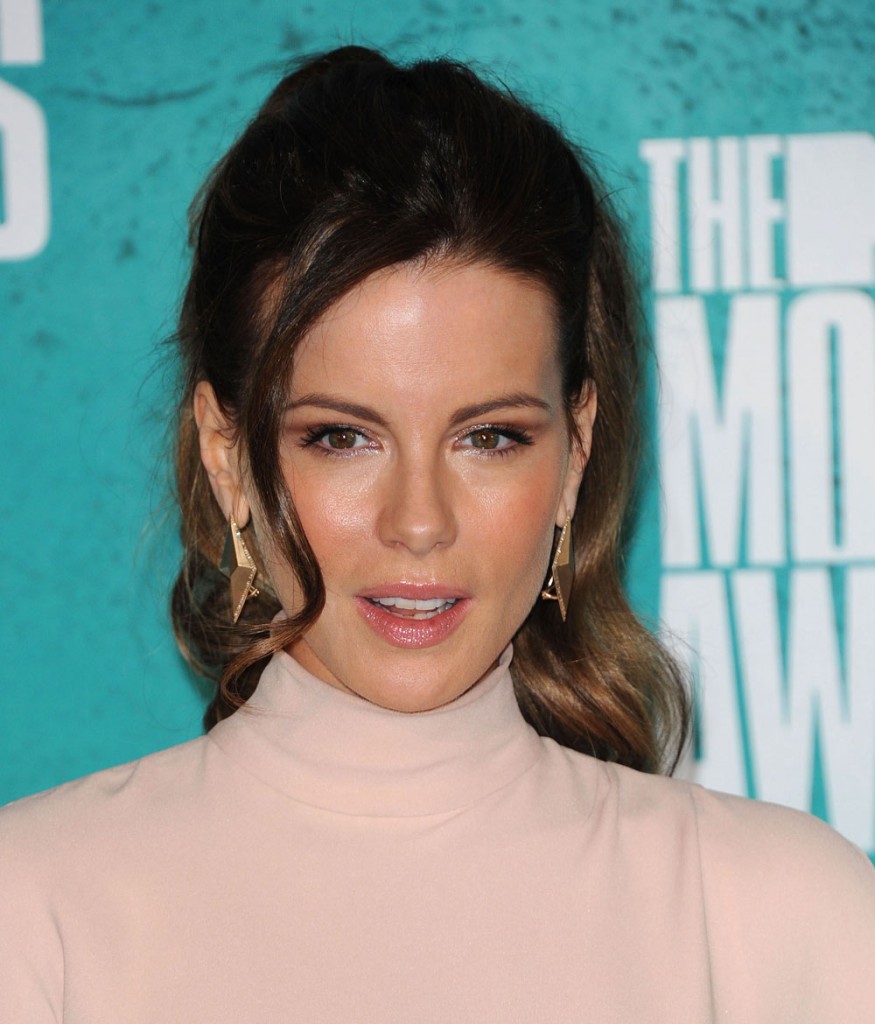 Nikki Reed of Twilight was so pretty in this Randi Rahm gold dress, which Red Carpet Fashion Awards describes as "microbeaded." The dress is incredible from the waist up. The bottom half doesn't flatter her, though. I love her makeup and especially her hair. That side half-tucked under wavy asymmetric look is striking, and I don't think I've seen that hairstyle before. It's clever and flattering. Nikki doesn't look too thrilled to be there. It makes me wonder if she's having trouble in her marriage with that guy from American Idol, Paul McDonald.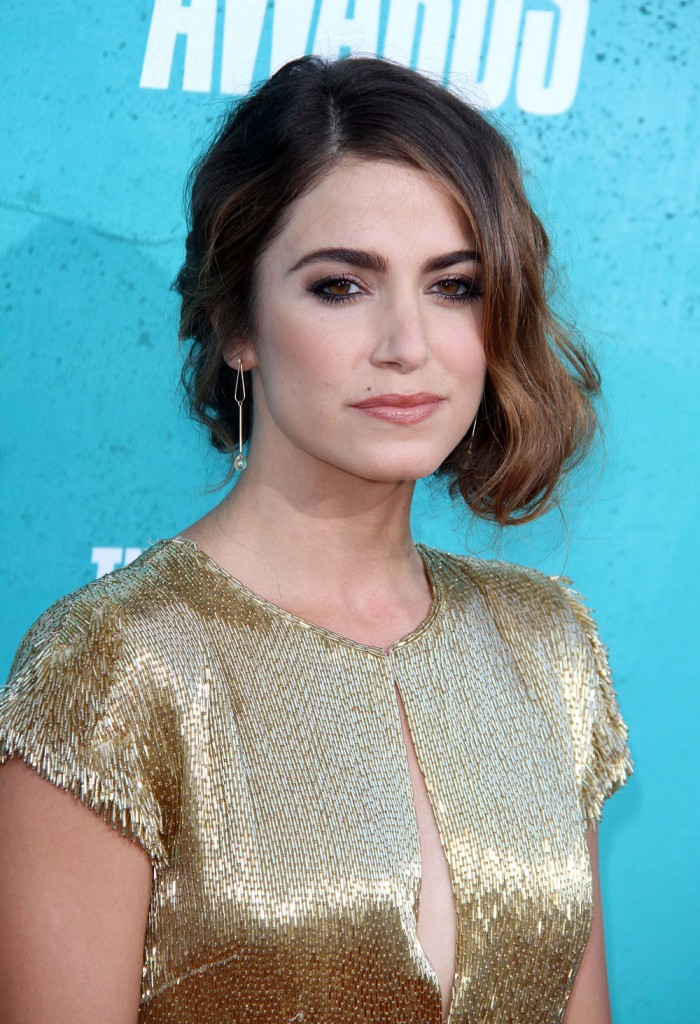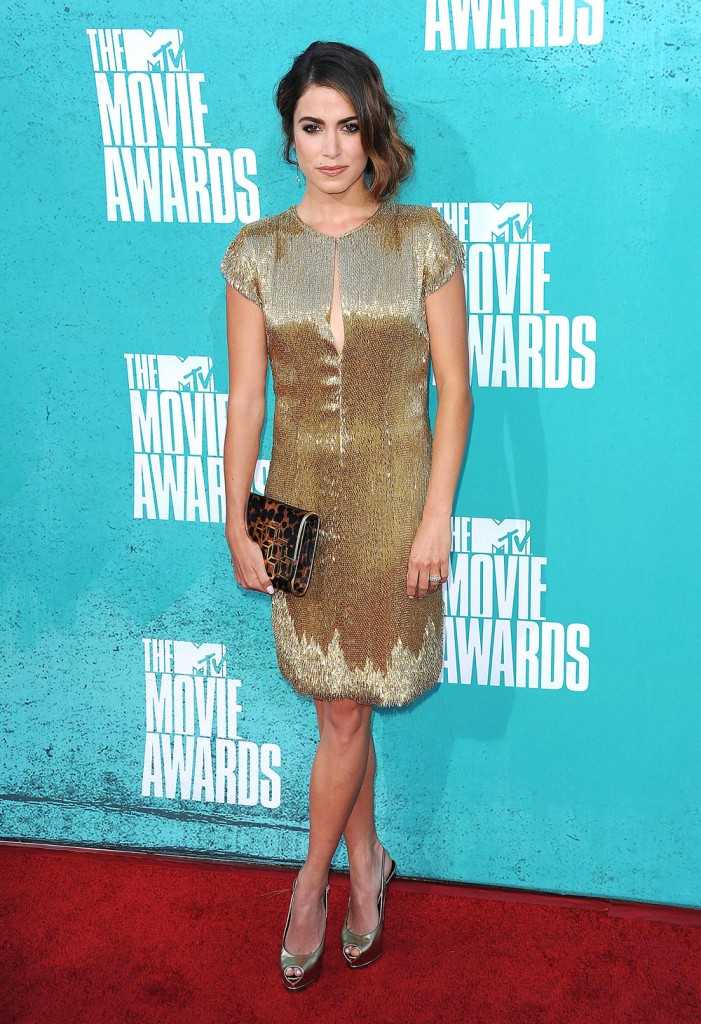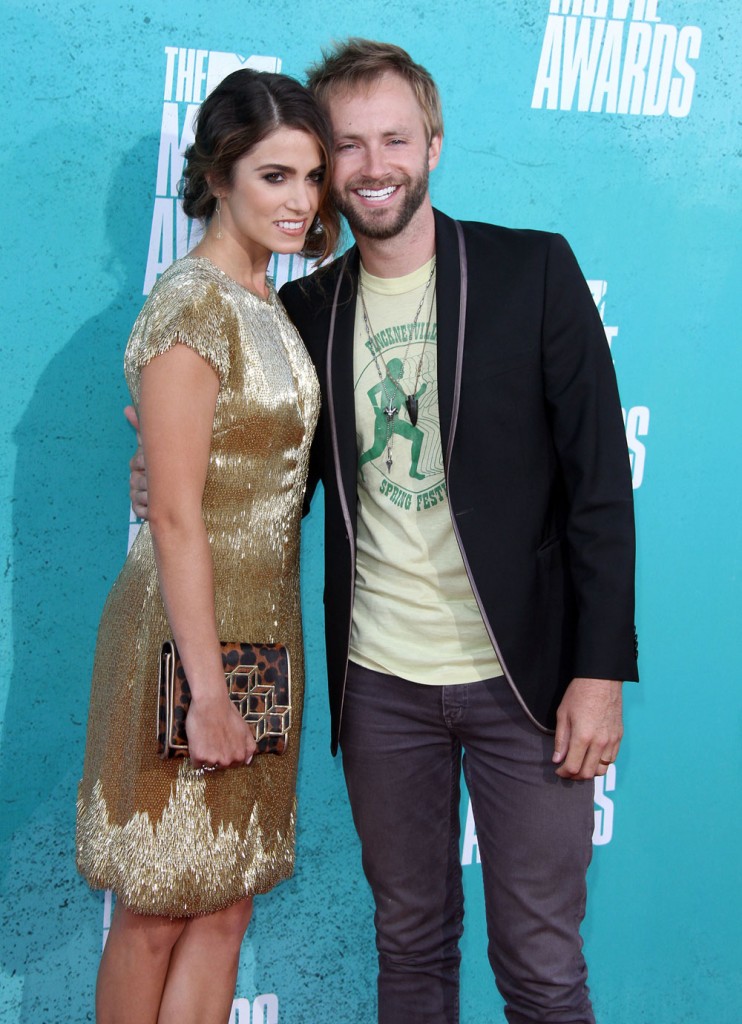 Photo credit: WENN.com and FameFlynet, Inc