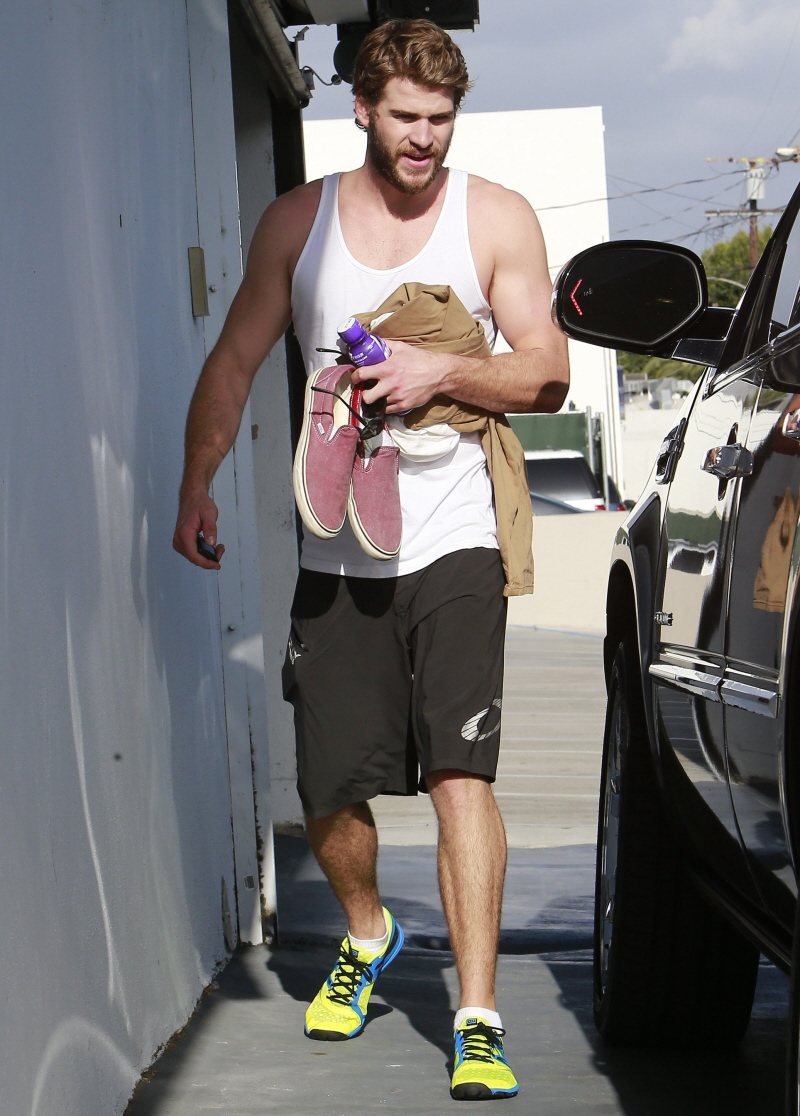 Good God!!! What is going on lately? This is like the second Liam Hemsworth photo set that I've seen within a month where I'm like, "Oh, yeah. I would hit that in a heartbeat." I hate that I've become so easily swayed into the ways of the Hemsworth boys. Personally, I like looking at photos of Chris Hemsworth's guns, especially when he's holding his daughter, but I could kind of take or leave him. He's not part of personal Dongporium Crush Pile. But I really think Liam might be a contender for the Dongporium, right? RIGHT?!!?
So these are new photos of Liam in West Hollywood on Monday, going out to his gym. He's so beardy and delicious. God, how old is he? I feel so dirty right now. He's 23 years old. It's totally legal, and maybe I could stretch and call it appropriate too, but seriously, that is much, much too young for me. And I feel like a dirty old lady for ogling these photos of his flesh. His lovely shoulders. His badass arms. His beautifully well-formed, muscular legs. The beard really gives him something extra, right? Damn. This boy is quality beefcake.
You know what sucks even more now? Now I totally get why Miley Cyrus is so confused/weird/crazy right now and why this whole engagement thing is such a mess. Seriously, if you've been getting Liam-Dong on the regular for the past three years, you would be confused too. This is her first real, serious boyfriend. And let's face it, she's probably not going to do better than this (at least as far as looks go). So even though Liam may or may not be a cheater (I'm pretty sure he is), and even though their wedding is probably postponed indefinitely, I doubt Miley wants to let him go. If you were 19/20 years old and you had been hittin' this for three years, you would be confused too. God.
PS… Billy Ray Cyrus has no idea if they'll get married either. The Mullet is confused by Liam's beefcake as well.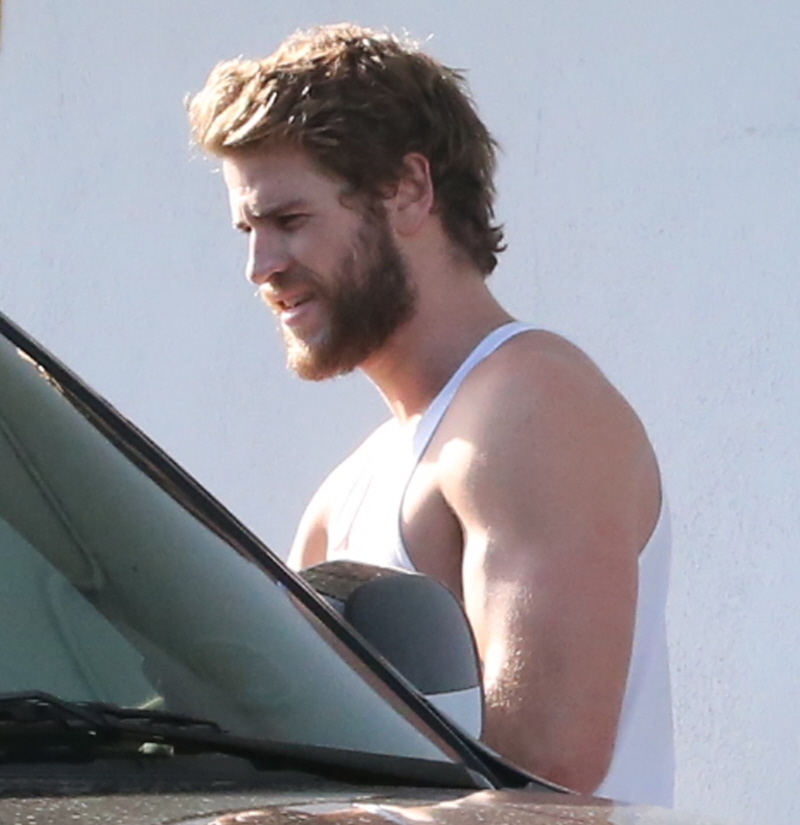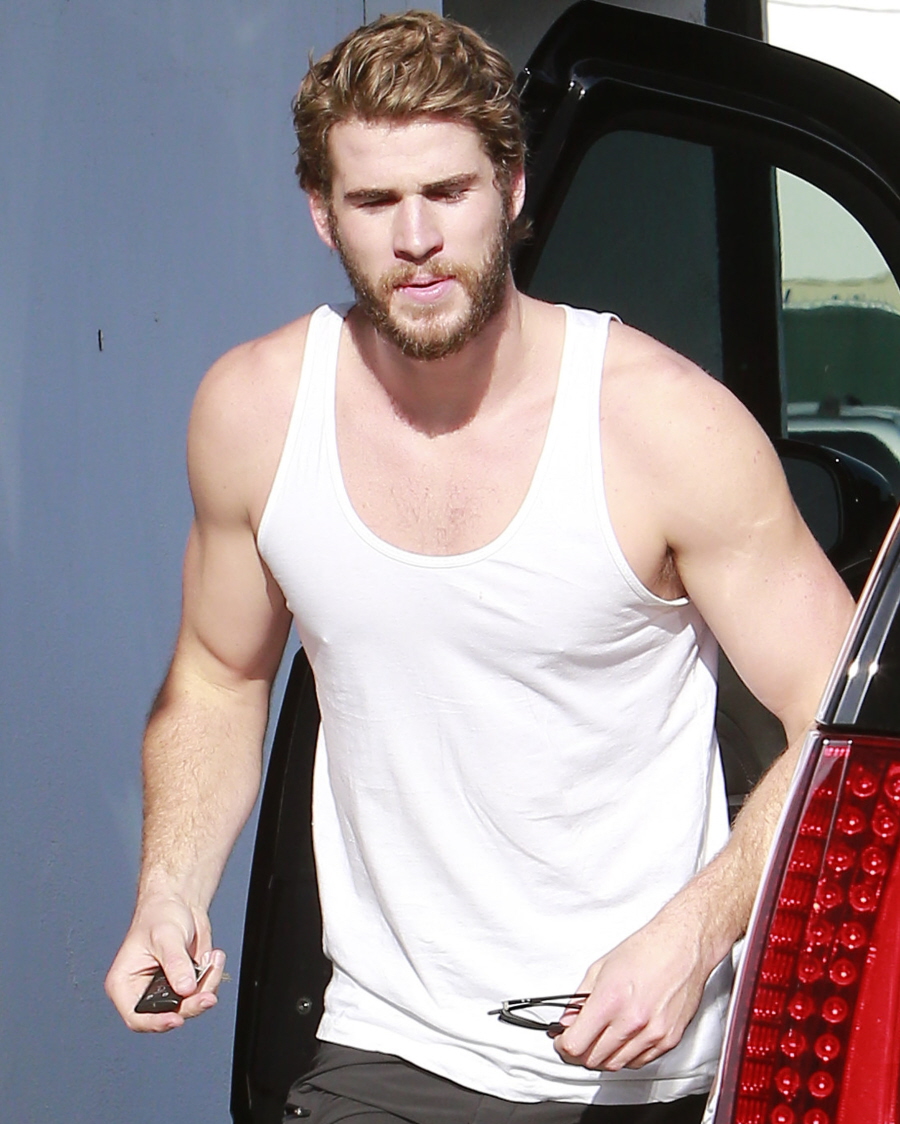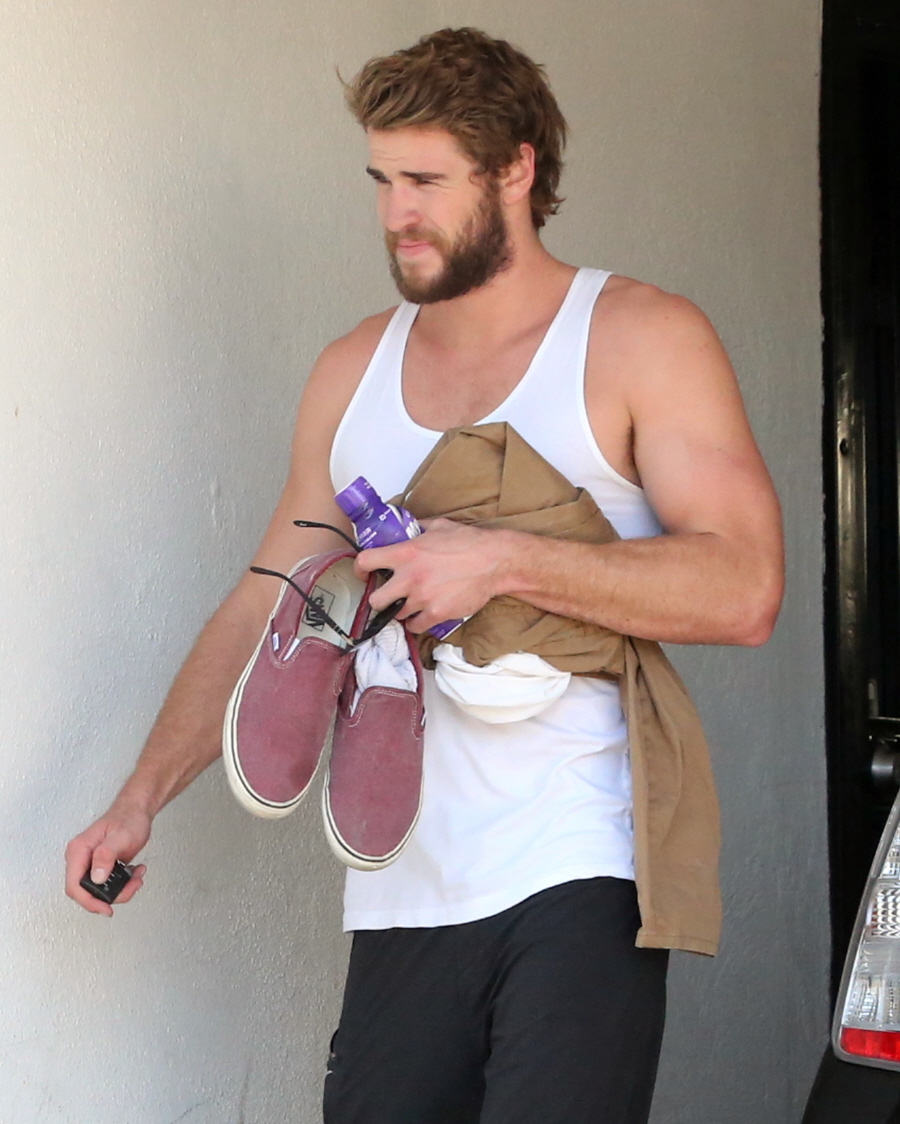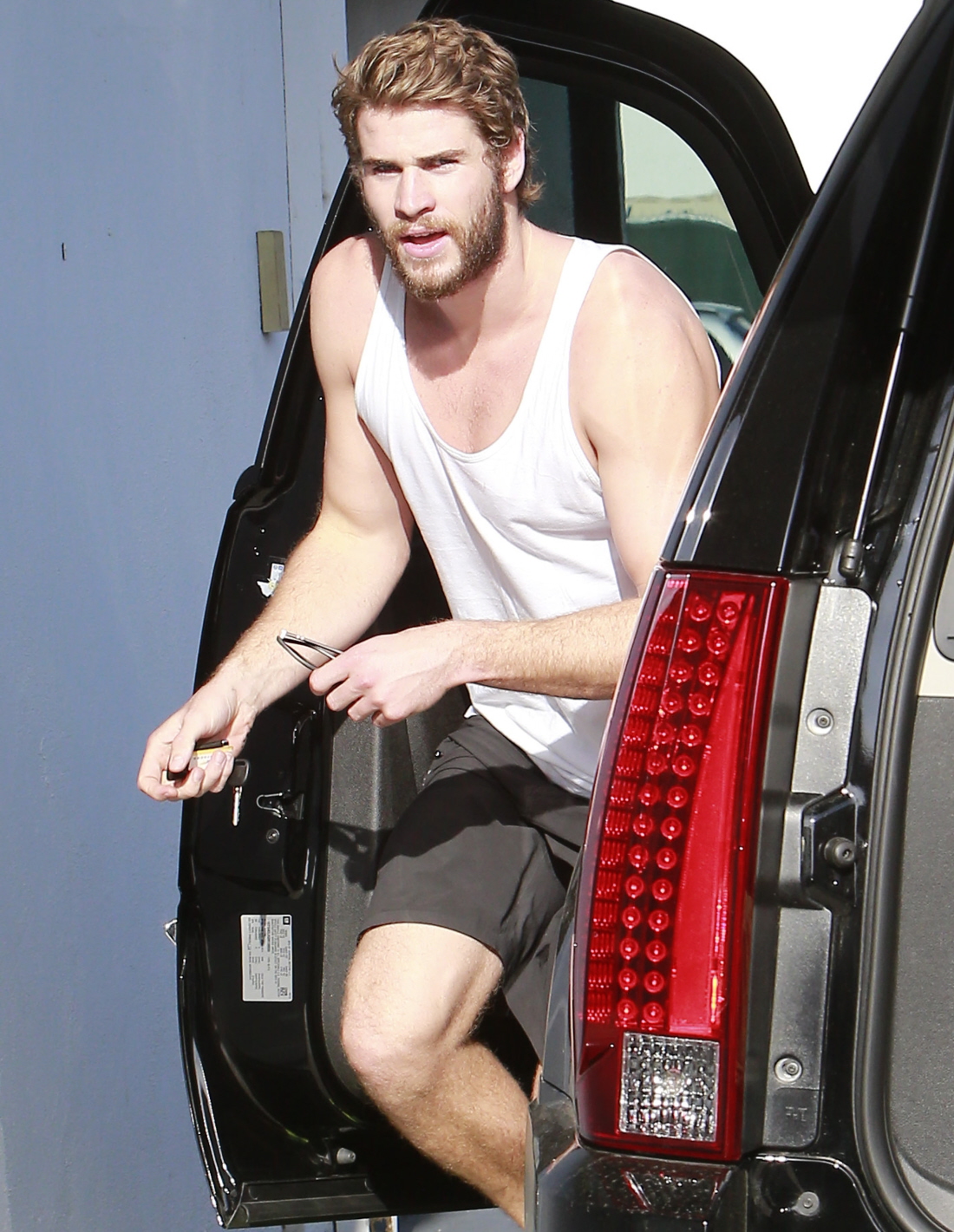 Photos courtesy of Fame/Flynet.