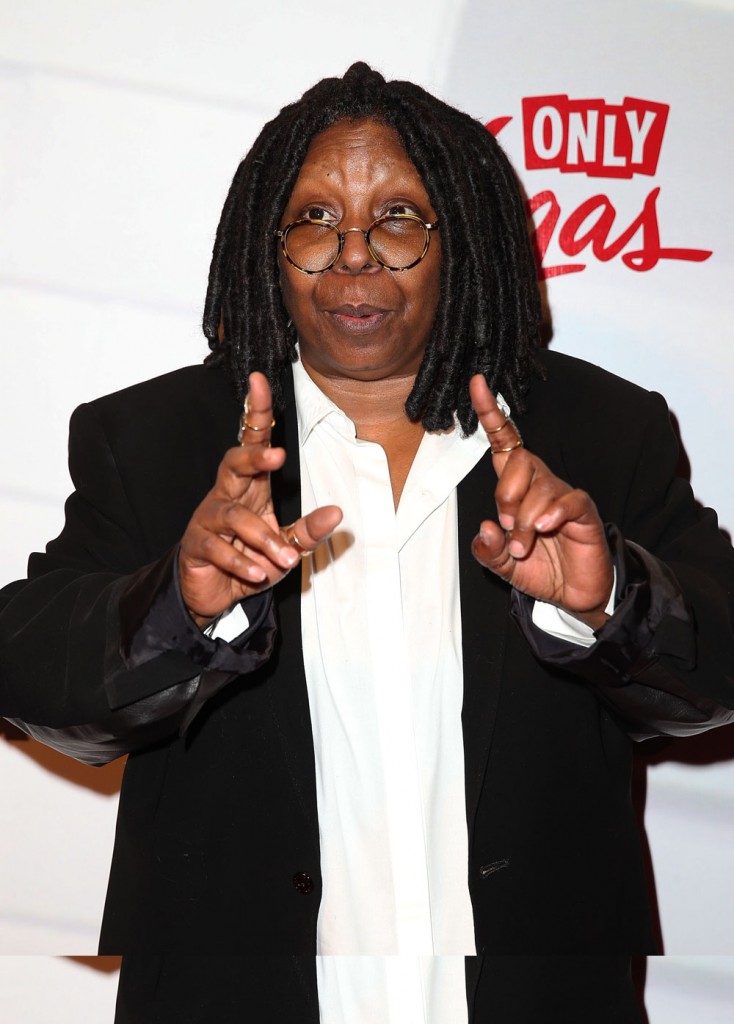 It seems like there's some sort of drama with The View's co-host panel every few years. There was that huge fight between Rosie O'Donnell and Elisabeth Hasselbeck in 2007 over the Iraq war, with Rosie's feelings getting hurt and causing her to quit when Elisabeth wouldn't apologize. Prior to that there was a big thing with Star Jones getting fired, with Barbara Walters later calling Star "greedy" because she was getting freebies for her wedding by plugging companies on air. Apart from some fights with guests and among panel members, I guess things have been semi-stable for a while, but that's about to change. Elisabeth Hasselbeck has been fired for being too right wing and extreme and Joy Behar is retiring. You just get the impression that there's a lot of bad feelings on that show and that Barbara Walters is a lousy boss. Whoopi Goldberg kind of confirmed that, hilariously:
"Let me tell you this about The View: I take a paycheck every other week. That's all I do. I could give a sh-t what comes. I do my job — I have a contract. That's where I stand. I don't give a f-ck," Goldberg said.

When producers announce replacements for Hasselbeck and Joy Behar (the co-host recently announced she's leaving the program after 16 years), Goldberg promised she will be courteous as ever. "I try to," she said. "Whatever y'all want. Just make sure my check doesn't bounce!"

Goldberg added that she's not involved in any casting decisions. "I don't care. That's not my job," she explained. "My job is to show up and be cute by 11 o'clock and get the f-ck off that show by 12. And that's what I try to do."

The EGOT winner said she plugs her ears when people discuss rumored replacements for her co-hosts. "I think it's the only way to keep your sanity because these are not decisions that I get to make," Goldberg told Us. "It ain't my show. It's Barbara's show."
That's one way to deal with a job you don't like to do, just get in and get out. It's a pretty sweet job if you look at it the way Whoopi does and don't get caught up in the drama. She reportedly makes $2 million a year and all she has to do is show up for an hour every weekday and talk about stuff. Whoopi has admitted that she was broke back in 2007 when The View recruited her to replace Rosie O'Donnell. She said "I'm not ashamed to say I need help" and admitted she was begging for auditions before she got that gig. I remember when Whoopi was the sh-t in the late 80s and early 90s and when she made so many movies funny and watchable. She's still a spitfire and she knows what she has to do to keep the money flowing.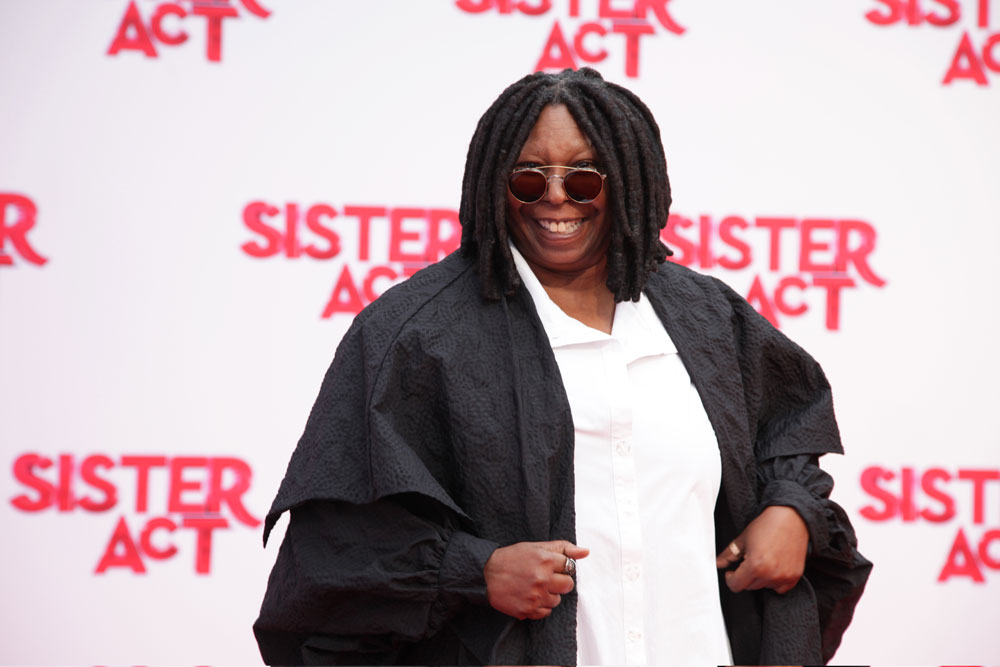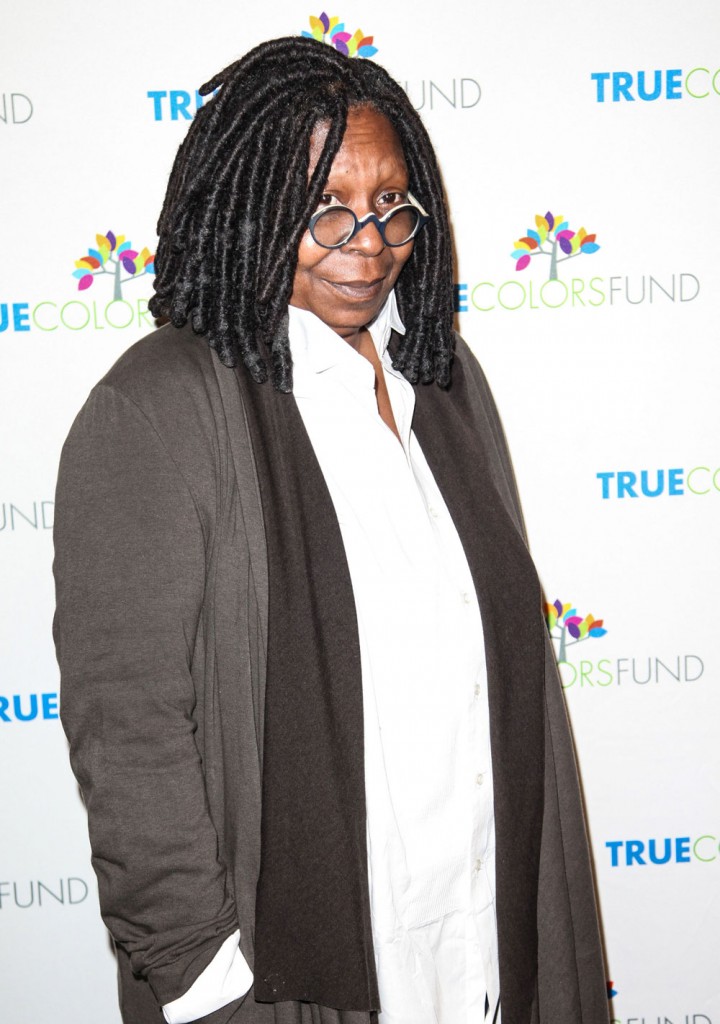 These photos are from March and April. Credit: WENN.com