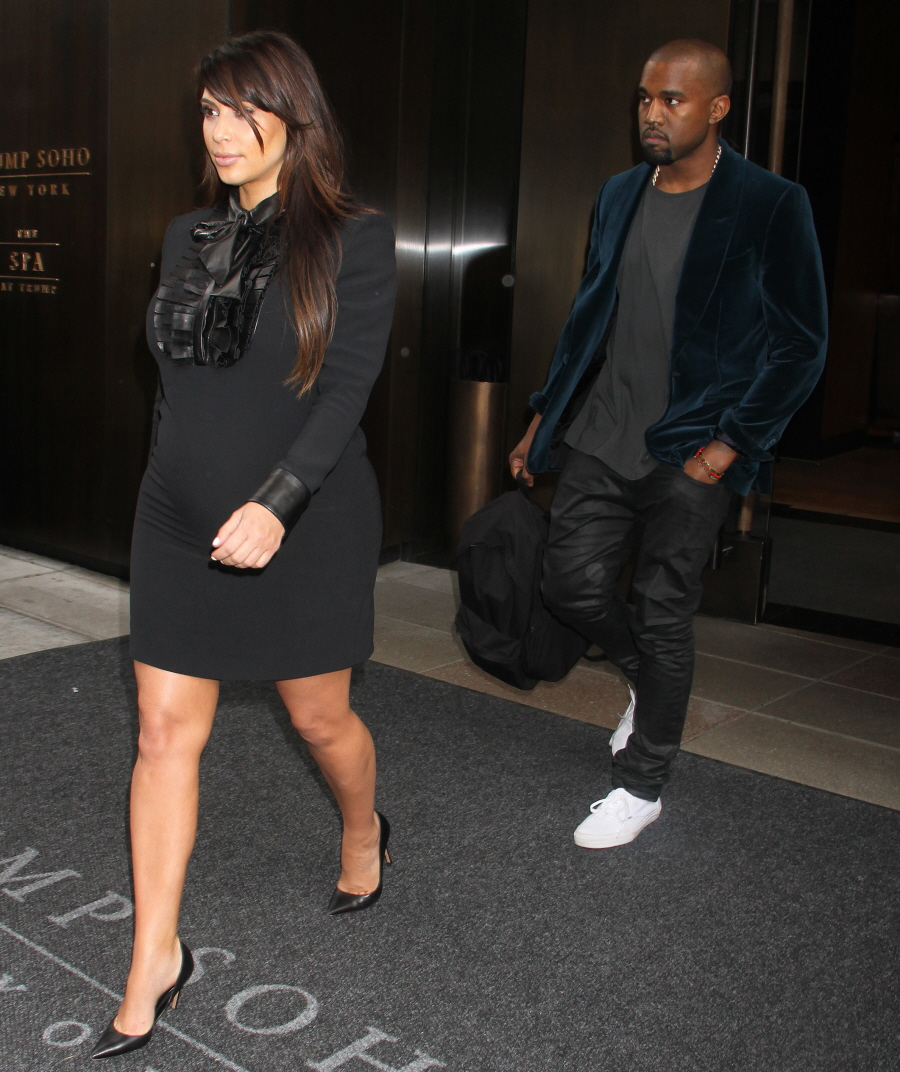 Here are some more photos of Kim Kardashian and Kanye West out and about in NYC yesterday. Two days in a row! Kanye let Kim famewhore him two days in a row! Kanye doesn't look too happy about it, but he's really been looking miserable with Kim for a while now. Is it the end? Or are they going to power through for another year or so? Dunno. But Radar says Kanye has been keeping his distance because he doesn't want to be keeping up with Kardashians.
Their get-together in New York on Monday won't be for long. It's only a matter of time before Kanye West will be back working in Paris and staying as far away as possible from Kim Kardashian's reality TV world, RadarOnline.com is exclusively reporting.

Kanye is recording in Paris and a source familiar with the situation tell RadarOnline: "He doesn't want to appear on Keeping Up with the Kardashians and being out of the country made that impossible."

The perfect excuse? While some may think so, Kim has explained their separation by blaming work commitments. But a source tells Radar that Kanye's team has advised him that appearing on the Kardashian reality shows is bad for his brand, and his bottom line.

"Kanye did appear on the show several times before he and Kim hooked up but that was because he was trying to get with her. Now that he has her, Kanye wants nothing to do with the reality shows. He most likely won't appear at all in the upcoming season of Keeping Up With The Kardashians. Kanye won't even let Kim talk to him on the phone while cameras are rolling. Kanye wants to maintain his private life," the source says.

During an interview that Ryan Seacrest did with the Kardashian clan for an E! special Kim revealed that the rapper didn't have time to appear on the show because of his work schedule, but "always enjoys watching it on television."

Our sources beg to differ with the sex tape star. "Kanye thinks the reality shows are a waste of time, and contribute nothing. He wants Kim to focus on her fashion designs, and maybe pursue an acting career. But he wants her to quit the reality shows."
Ha, Kris Jenner will have something to say about THIS. Anyway, Kim already said that she's contractually obligated for like two or three more seasons, and she plans to honor her contract. You should know that reality show "seasons" are like 13 episodes filmed over a month, so she could knock out three seasons this year easily, and then Kim and 'Ye could live happily ever after. Ha.
Meanwhile, Kim is still talking about her pregnancy and she's alluding to the fact that she's miserable:
After a bumpy start, Kim Kardashian has finally found her pregnancy sweet spot.

"Now I think I'm past all the awkward phases and stages, and once you feel the baby kick, it's a whole new experience," the mom-to-be tells the Huffington Post.

"I finally really embrace it. I love it now, but it took a minute. It was a lot … of body changes and stuff."

Kardashian, 32, has even managed to allow her fears of the future — mainly the labor and delivery of her first child — to fade away.

"At the beginning, that was what I feared the most, and now, I mean, it's inevitable," she says of giving birth. "It's gonna happen — I'm really not worried or nervous."

The reality star and her boyfriend Kanye West already know whether they'll be filling their home with shades of pink or blue — but they're not sharing. And with so much media attention, the expectant actress admits the couple have had to get creative to keep the baby's sex a secret.

"We buy all white," she says with a laugh. "Or we'll go and buy both [girl and boy clothing], and then no one will know!"
I can't really hate on Kim for being scared of the delivery. I suspect that she's already scheduled a C-section anyway, and I have no judgment for her about that. I will have a panic attack if I even think about childbirth and now that I'm watching Call the Midwife regularly, my childbirth fears have gotten MUCH worse. But seriously, Kim is going to have the drugs and the C-section. Bet on it!
Also – it's been confirmed by Life & Style that Kim and Kanye will be at the Met Gala together on May 6th! Kanye is performing and it's believed that Anna Wintour was trying to deny Kim for the second year in a row, but I guess Wintour relented. Kim is going to be there!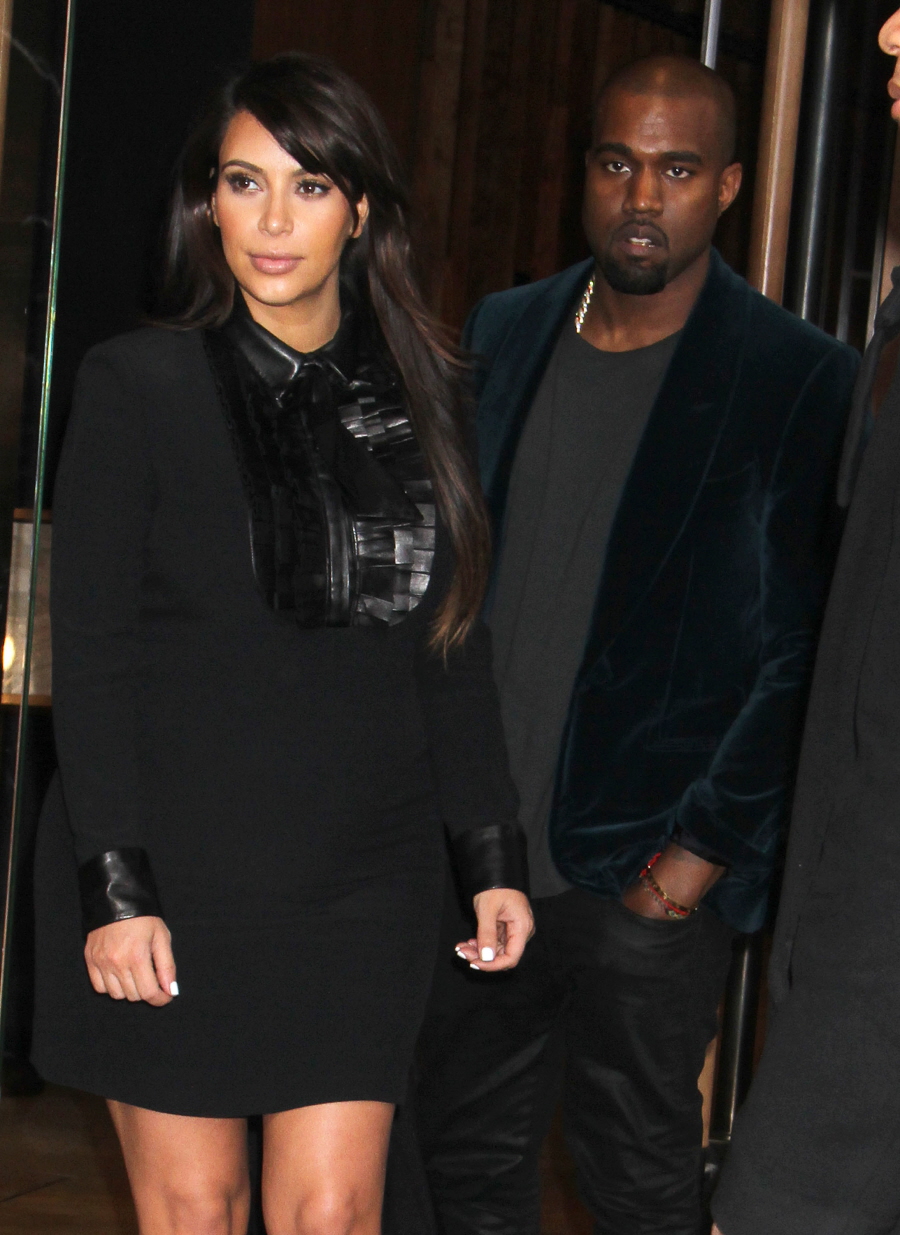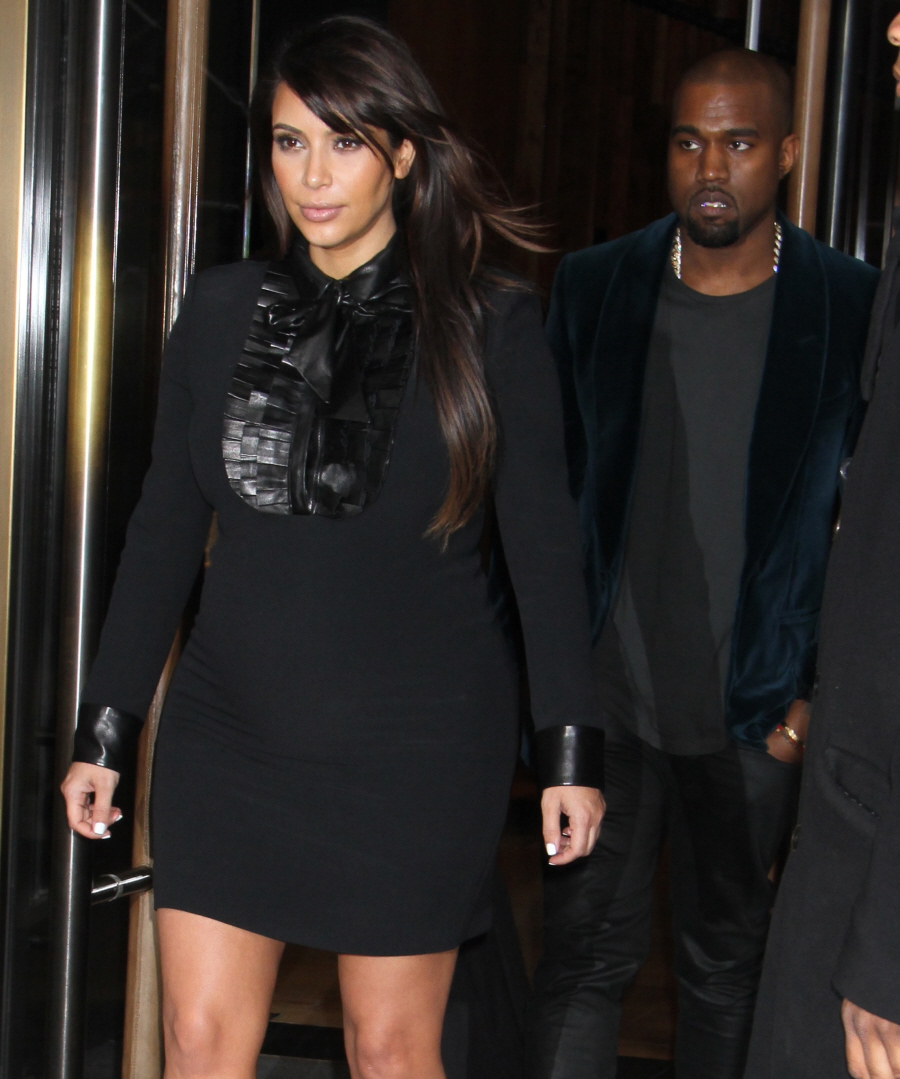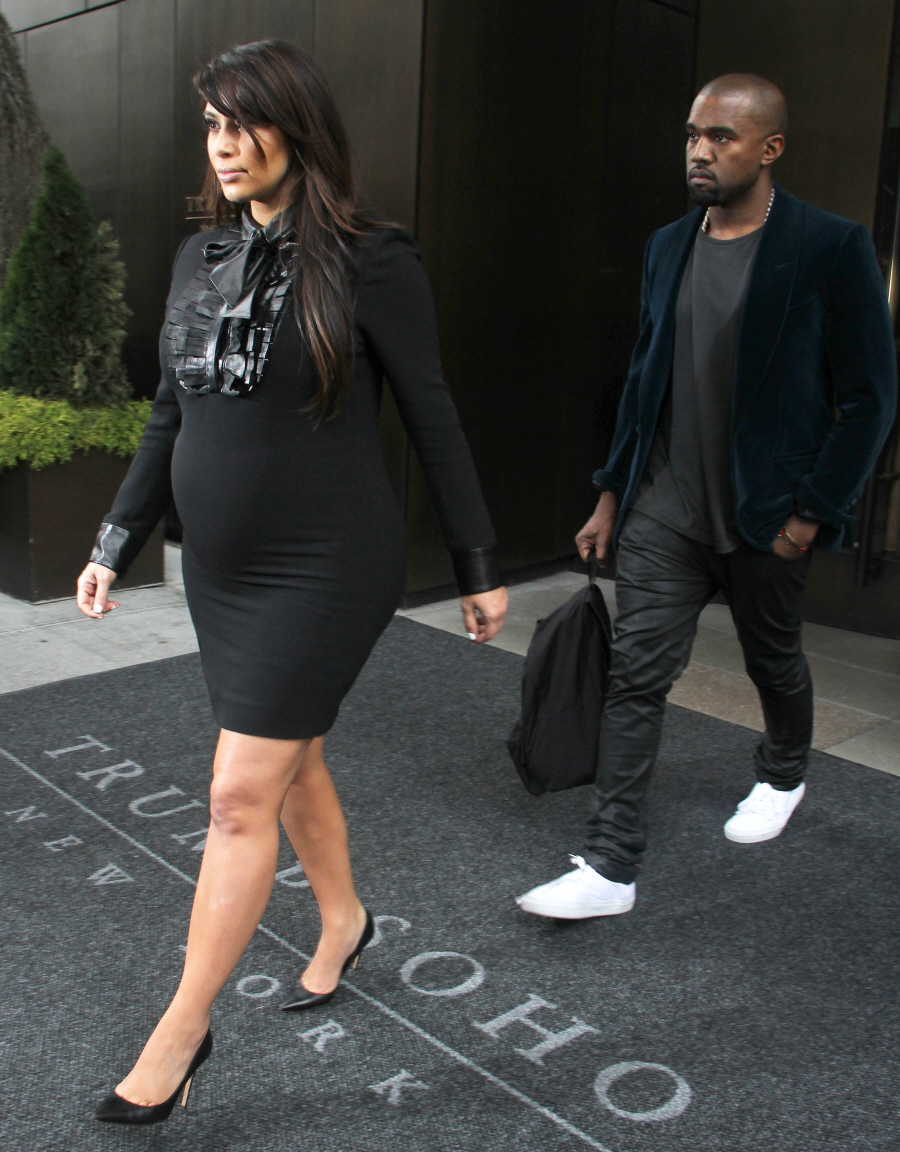 Photos courtesy of Fame/Flynet.