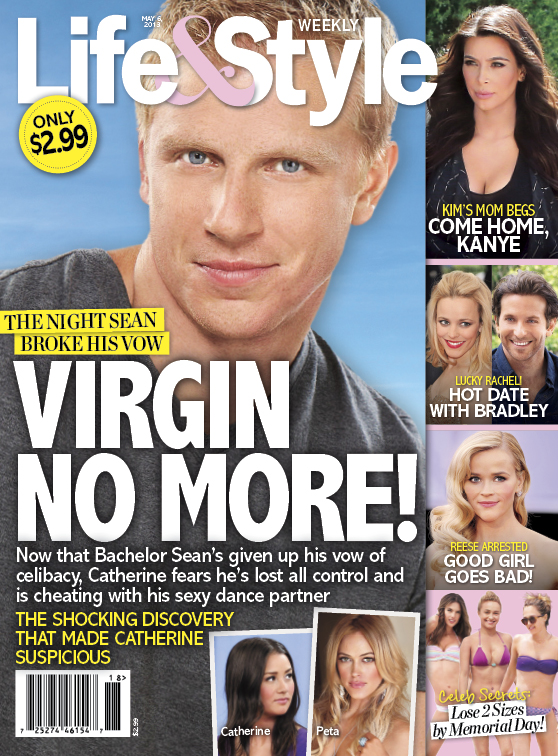 The Life & Style people sent us this cover and it made me bust out laughing. This face bachelor Sean is making is hilarious, right?
We don't really cover the Bachelor much around here, but as I've mentioned many times, I seem to hear about this show constantly in real life. Just last week someone learned I was a gossip blogger and they started asking me about Kim Kardashian's growing ass and what I thought about the Bachelor couple, Sean and what's her name – Catherine Giudici. I told them that the news was about to break that Catherine was getting falling down drunk in bars in LA after she moved out there to be with Sean. In my professional opinion, Catherine is missing her life back in Seattle and she wasn't even getting laid in LA, so she's only staying for appearances and the meager fees she gets for showing up for d-list events. I may have been wrong, though. Life & Style has a new cover story claiming Sean's born-again virgin thing was an act for ratings. I can't believe I fell for it, but he seems stupid enough to really believe it's possible to be a "born-again virgin," so there's that.
Sean Lowe became known as the Virgin Bachelor. And while viewers were drawn to his old-fashioned values, Life & Style can exclusively reveal that Sean's vow of celibacy didn't last.

Two sources confirm in the new issue of Life & Style that Sean did in fact sleep with his fiancée, Catherine Giudici — while the show was still airing. "Yes, they definitely had sex," a Bachelor insider reveals exclusively to Life & Style. "The first time was the night he proposed in Thailand."

After their encounter at the $1,100-a-night suite at the Anantara Golden Triangle Resort & Spa, the source goes on to confirm the engaged couple continued sleeping together whenever they met up on passionate "secret dates" in LA, when they were forced to keep their romance secret before the show's finale aired. "Catherine has always respected Sean wanting to show his Christian side, but she honestly would never marry him without making sure they had sexual chemistry," the show insider dishes, adding, "It's all for the show and his parents."

A second source close to Catherine confirms the premarital affairs to Life & Style, admitting, "Sean and Catherine have hooked up already. The whole born-again-virgin thing is a bunch of B.S. It's just something he made up for the show."

For more on Sean and Catherine and the strain Sean's DWTS partner, Peta Murgatroyd, is having on their relationship, pick up this week's issue of Life & Style, on newsstands now!
This guy is on DWTS and he's hanging in there so I guess this is some kind of cross-promotion deal. Was this planned all along as some kind of tabloid story arc? Like claim to be a born-again virgin, earn the cover of People saying you're "waiting for the wedding night," then take it back when you need publicity again? I wouldn't be surprised.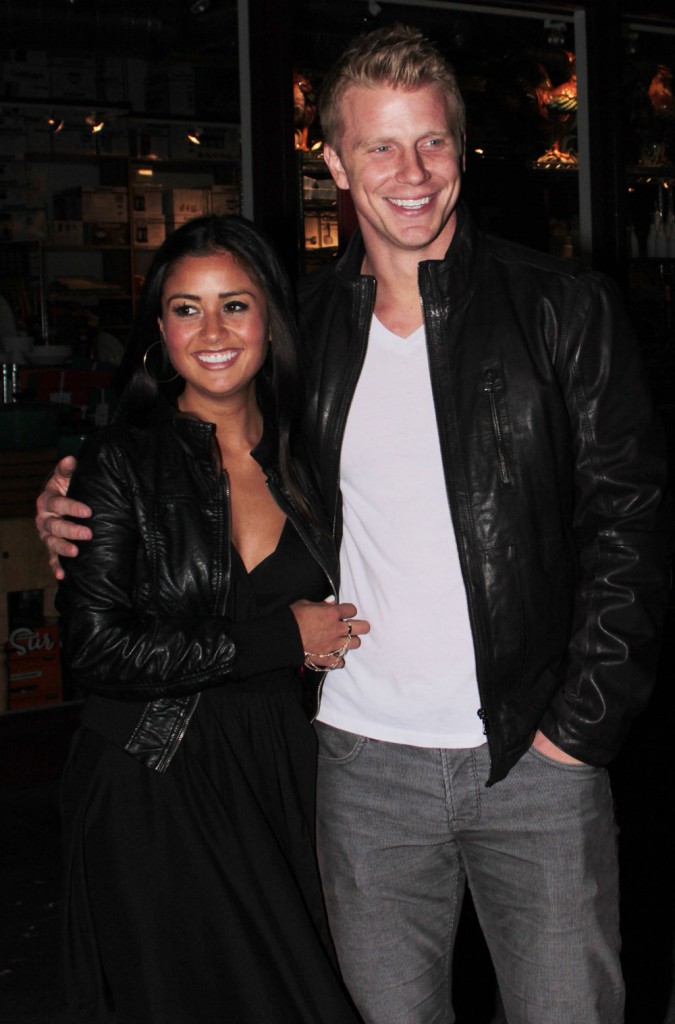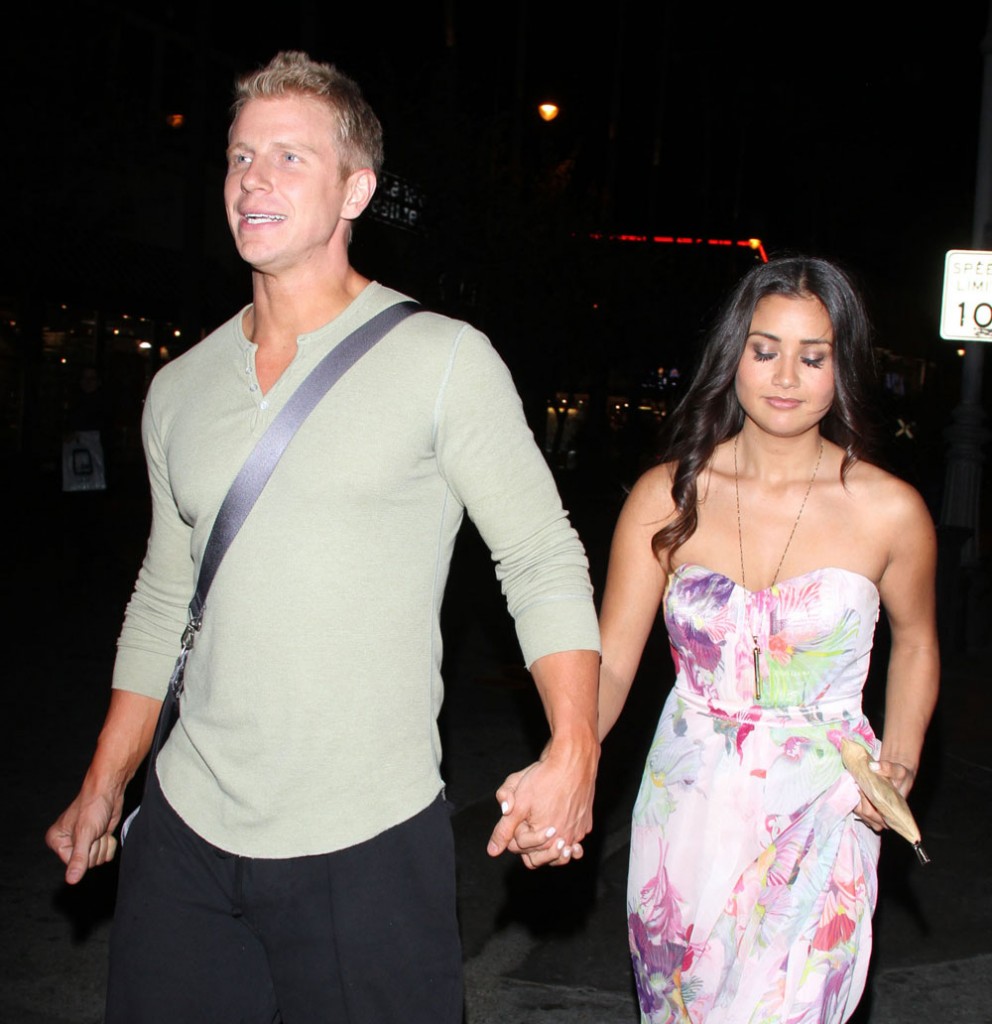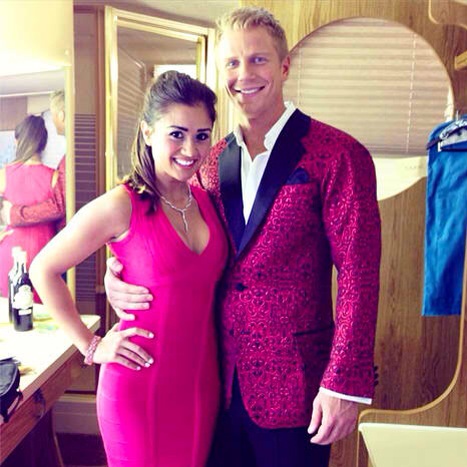 Photos credit: Facebook, WENN.com