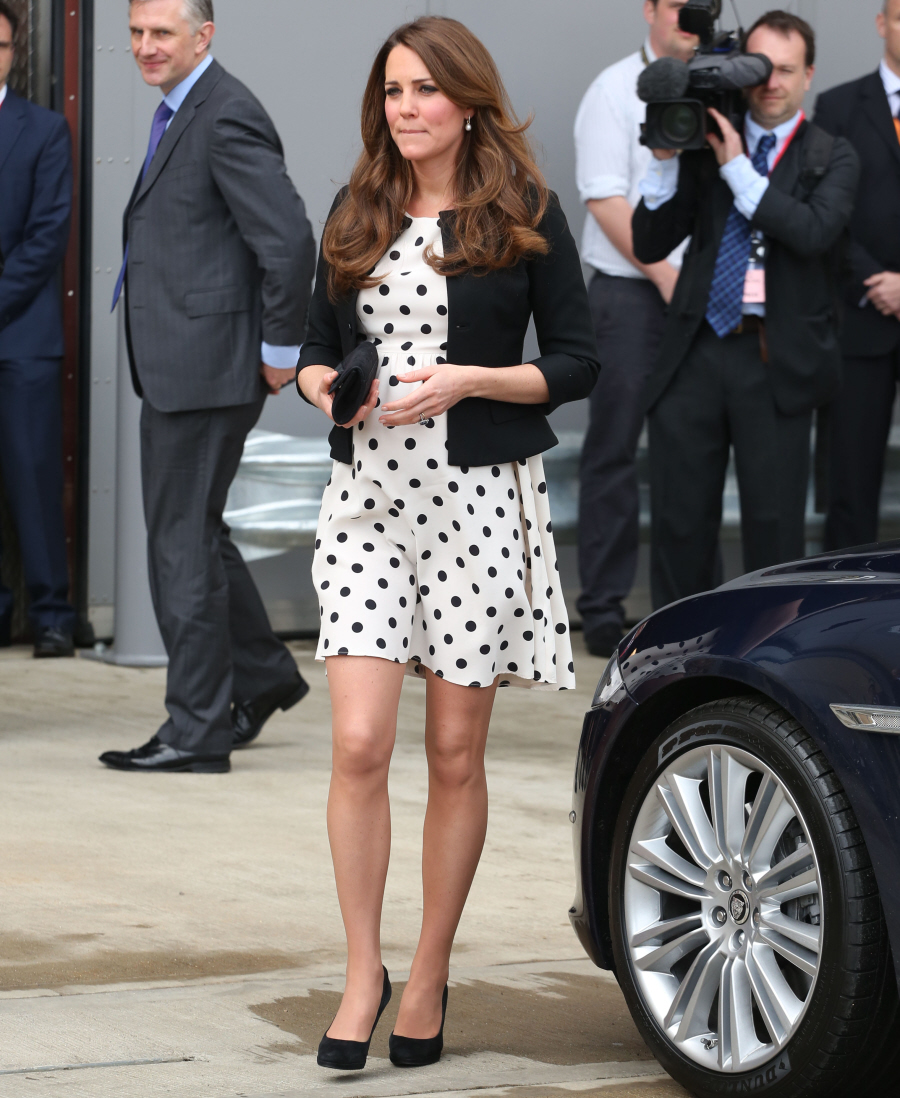 Here are photos of Duchess Kate, Prince Harry and Prince William at the "inauguration" of the new Warner Brothers Studio in London. For whatever reason, this event brought out the worst in almost all of Duchess Kate's bad habits. She wore a short dress that she was constantly adjusting and fooling with so it didn't blow up and show her knickers, which is bad enough but especially peasant-y when you're pregnant, right? When she wasn't adjusting her dress, she was touching her hair. And in between hair-touching and skirt adjusting, she was looking adoringly at Harry (not William). It's weird because she really has gotten better at doing solo appearances, right? But when she's around the royal family, her little quirks/self-comforting mannerisms come out.
Anyway, Kate's polka-dotted dress is by Topshop and it only costs £38. She paired it with a Ralph Lauren jacket which I'm sure is much more expensive. I don't hate the mix of high-end and low-end at all. I don't even mind the polka dots – this would have been really cute if only the dress were just a few inches longer. Just to her knees! Then it would have been appropriate and lovely. She wore her hair down, of course, which is okay for a day event. I think she's weaning herself off of sausage curls too – she's still curling her hair, but she's brushing out the curls so that she achieves a more "wavy/bedhead" look. It's pretty. My hair does that naturally when it's humid.
While at the newly opened studio, Harry, William and Kate took a tour that included seeing Batman and Harry Potter paraphernalia and lots of other stuff. The Mail says that William and Harry were most interested in the "tumbler" from Batman – otherwise known as the Batmobile. You can read more about the event and see more photos here.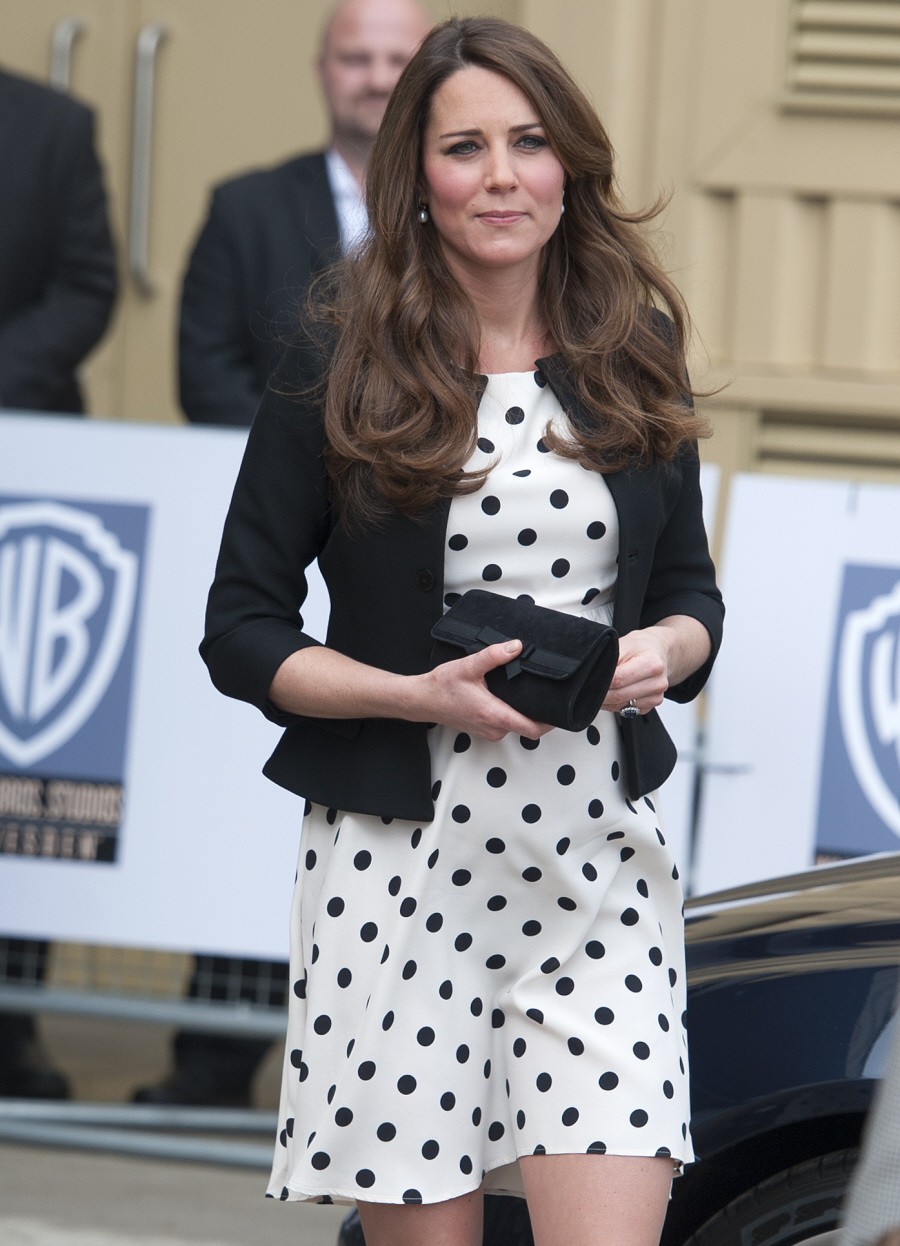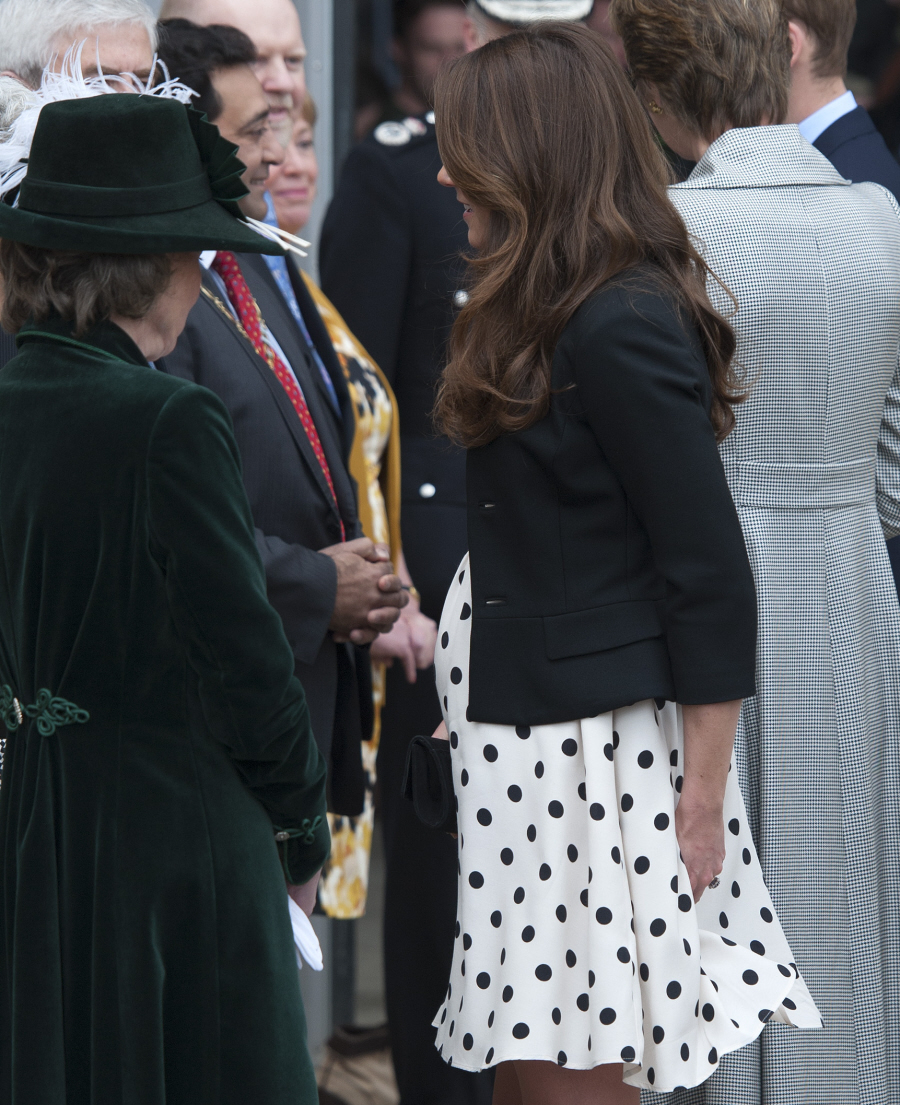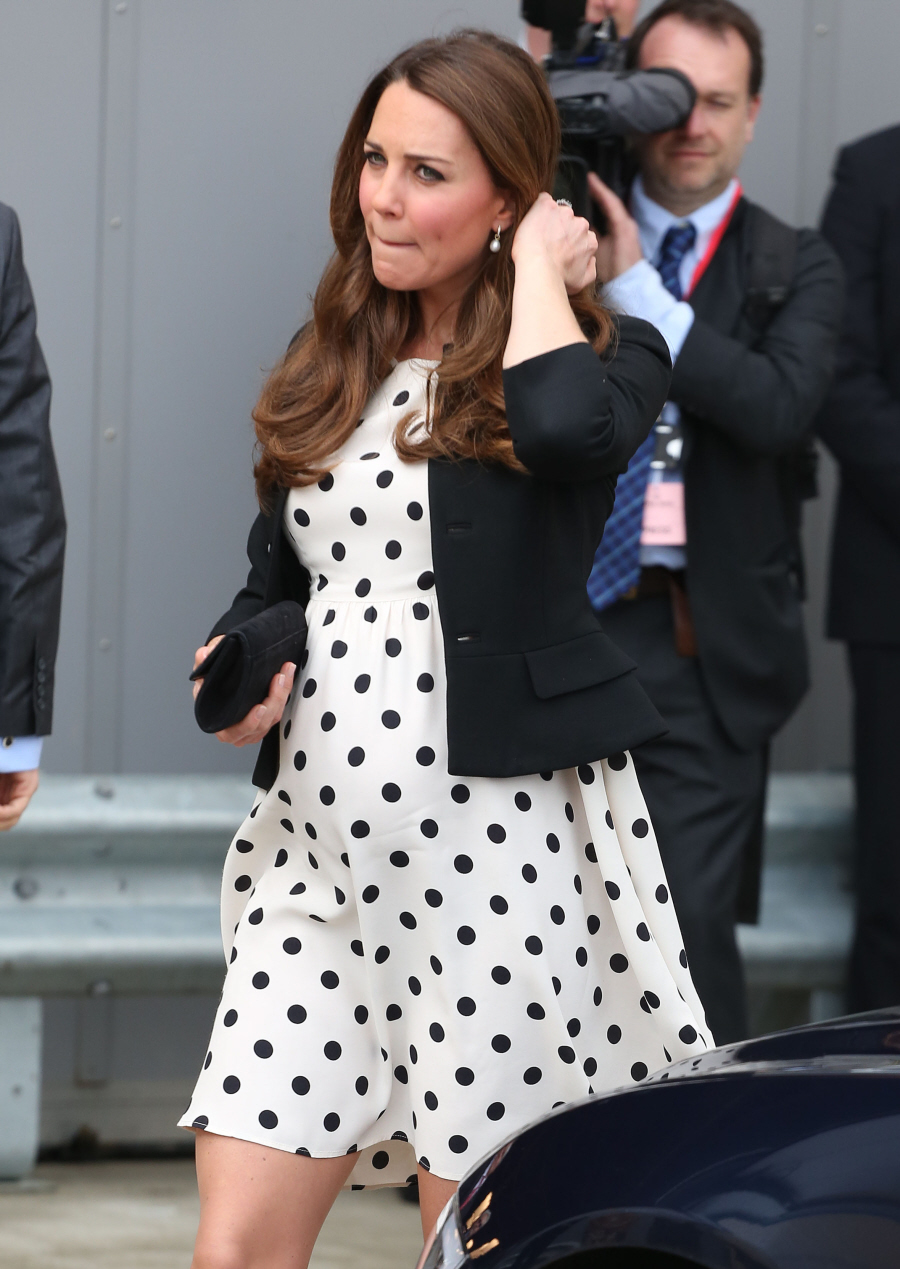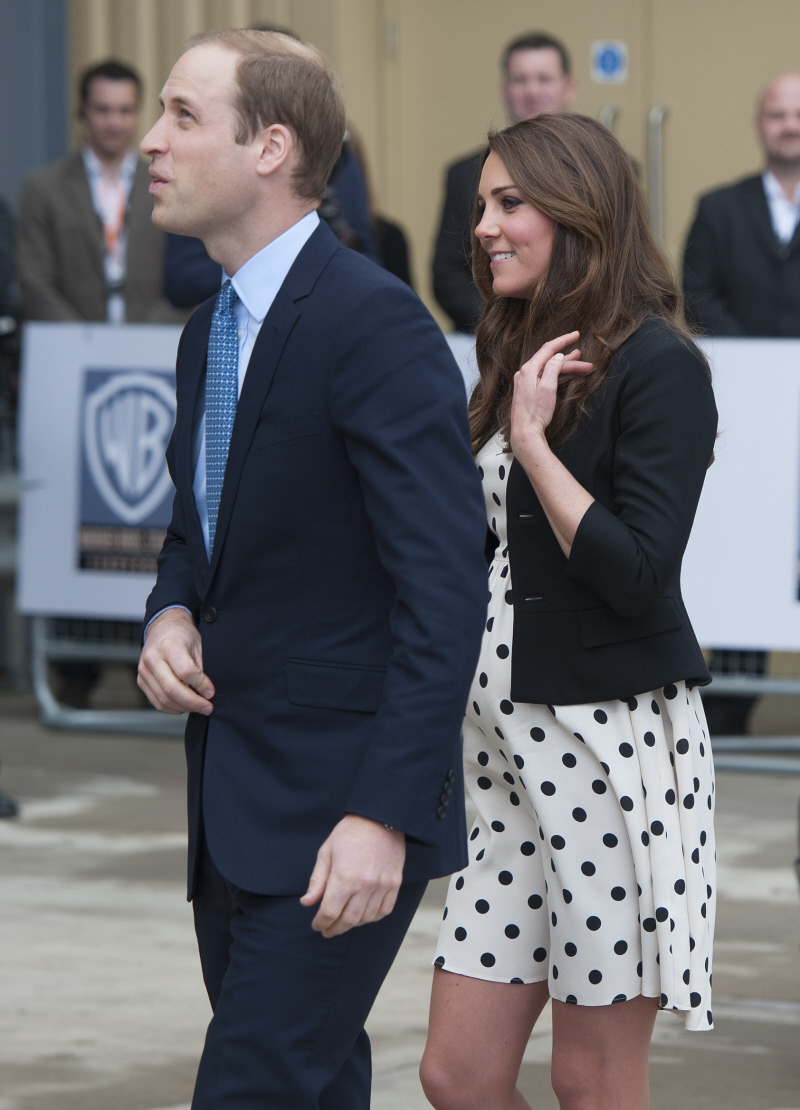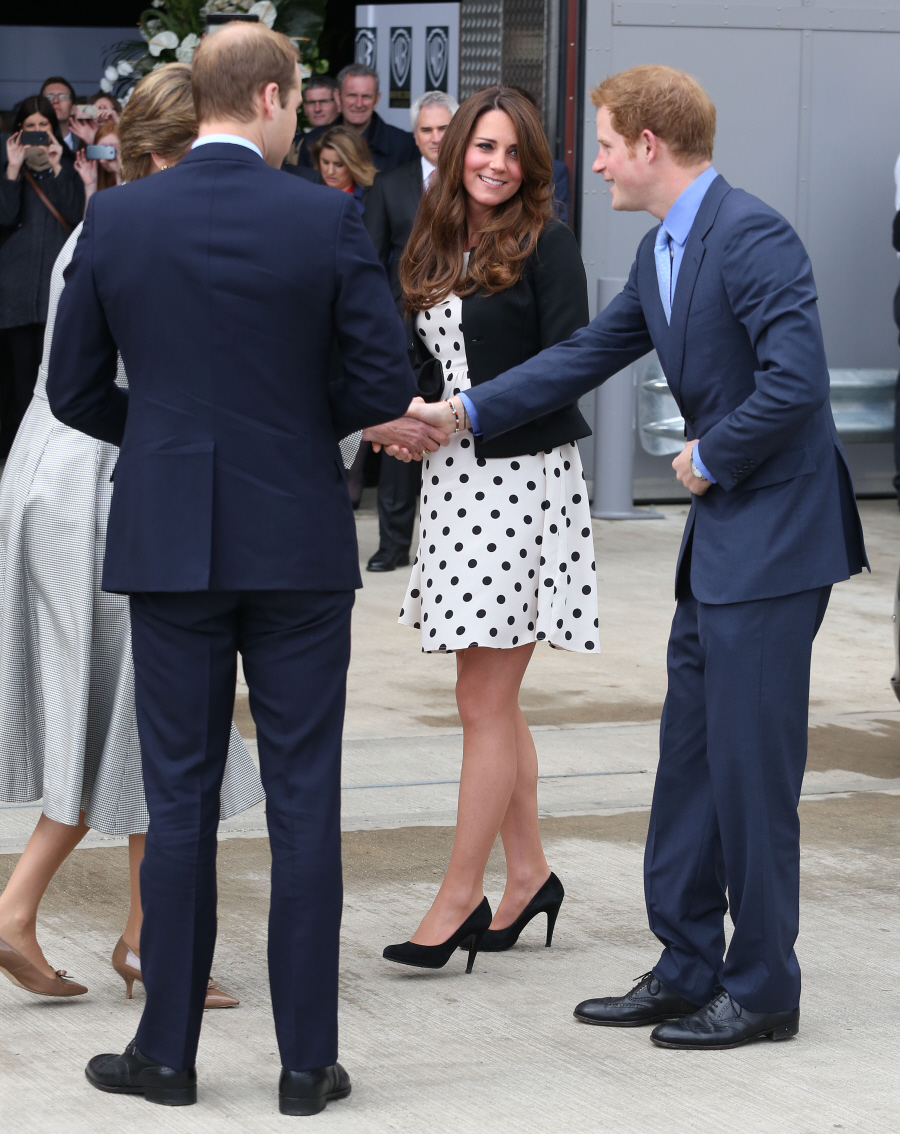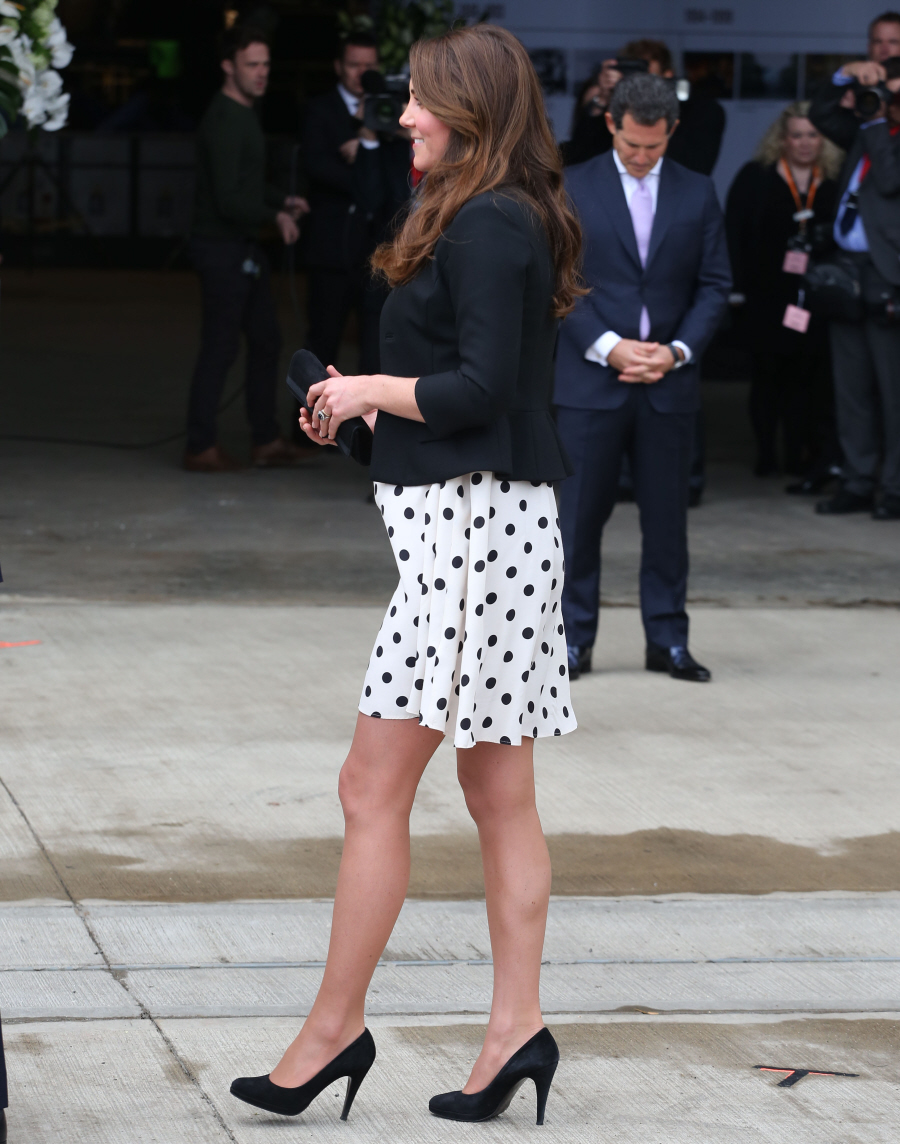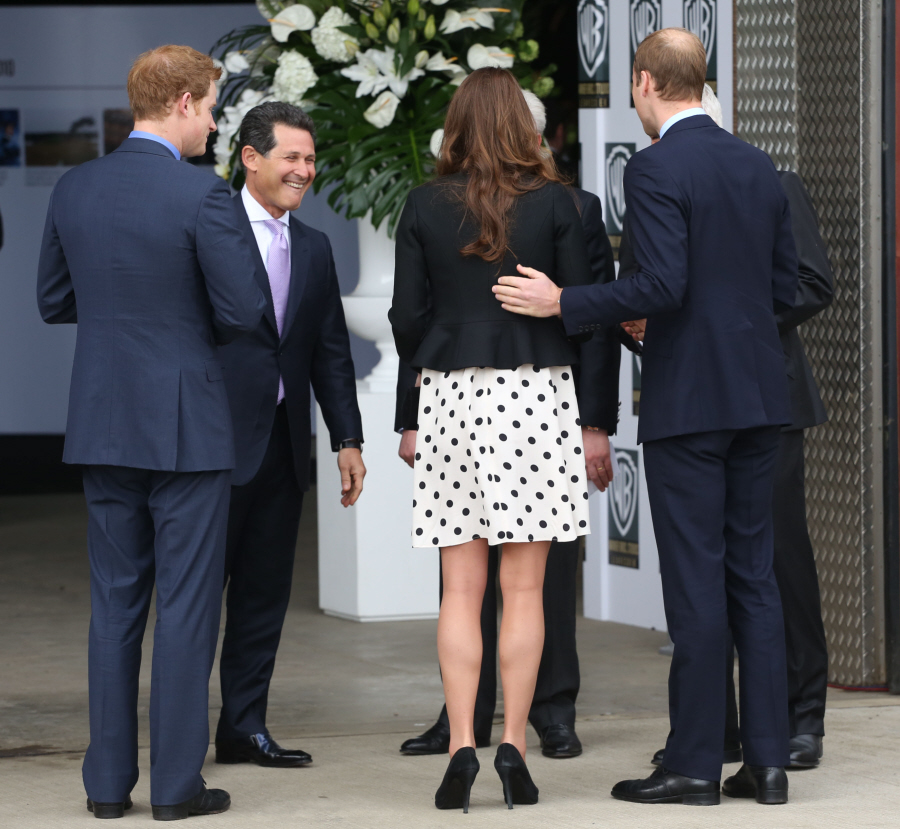 Photos courtesy of Lia Toby/WENN.com.