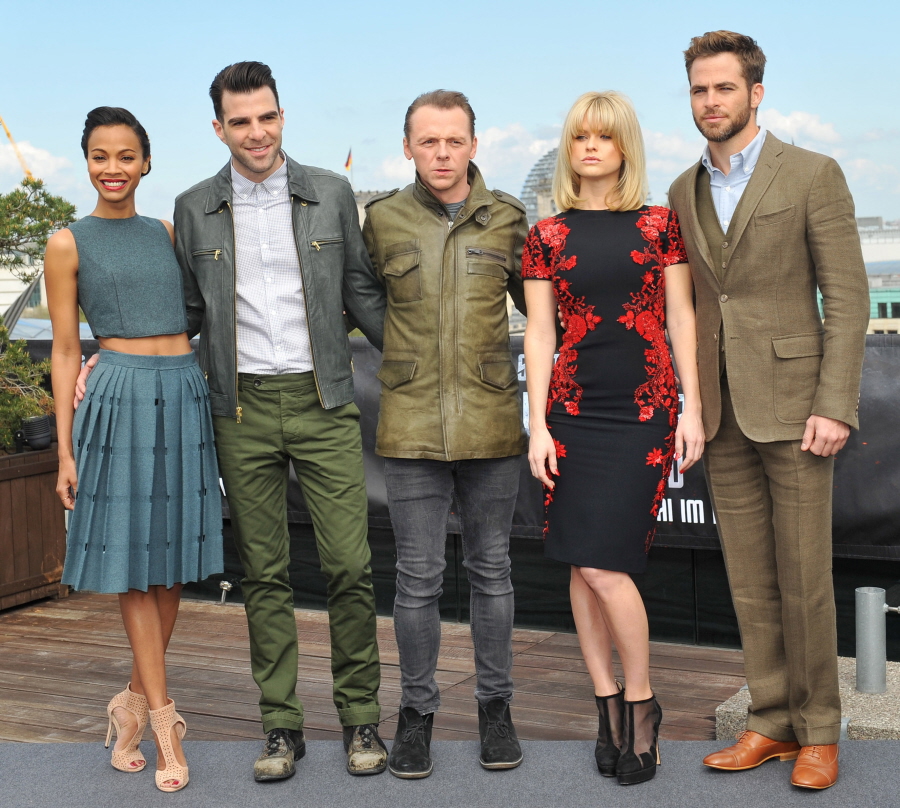 Here are some photos of the cast of Star Trek Into Darkness (minus Benedict Cumberbatch) at a photocall in Germany over the weekend. I can't believe I'm actually going to say this, but Simon Pegg looks really hot here AND Chris Pine is making me do a double-take. While I like Pegg in general, I'm never hot for him, so this is a new experience for me. As for Chris… I learned to disregard him years ago, when he dated Audrina Patridge and… do I really need to say more? But I think it's the greying beard. The beard gives him a new and interesting look. And I'm into it.
As it turns out, Chris is going to be doing the STID press tour solo – Us Weekly reported on Friday that Chris and his girlfriend Dominique Piek have split. Which should be news to all of us who didn't even realize he was in a relationship.
Chris Pine and Dominique Piek's romance has come to an end, multiple sources confirm to Us Weekly. "It happened a while ago," a source says. The Star Trek Into Darkness actor, 32, and the Sports Illustrated model, 27, made their red carpet debut as a couple at the Cannes Film Festival in May 2012.

"It was a mutual call," another insider says of their breakup. "They both needed their space. She has been very busy with her modeling work and traveling. He's got Star Trek and his other projects keeping him busy."

Pine — whose exes include Olivia Munn and Audrina Patridge — began romancing the South African stunner in the fall of 2011. Prior to dating the actor, Piek was linked to professional baseball player C.J. Wilson.

Now that they're both single, the exes are focusing on their careers. "It's hard for two people at their age and on their level," a source tells Us. "They'll both be just fine, though." E! News was the first to report the couple's split.
I remember, years ago, reading a profile of Chris in some magazine and his managers and agents were complaining about how Chris always wanted to be set up with an endless series of bimbos, reality stars and famewhores (my words, not theirs). Like, he doesn't ask his friends to set him up with friends of friends or anything like that. He wants his management team to set him up with fame-hungry young things who want to date someone famous. I wonder if he's still like that? I wonder if his management team finally sat him down that told him that he could actually date ladies from a more elite pool of Hollywood women?
PS… Am I the only one who doesn't "get" why Alice Eve is a thing?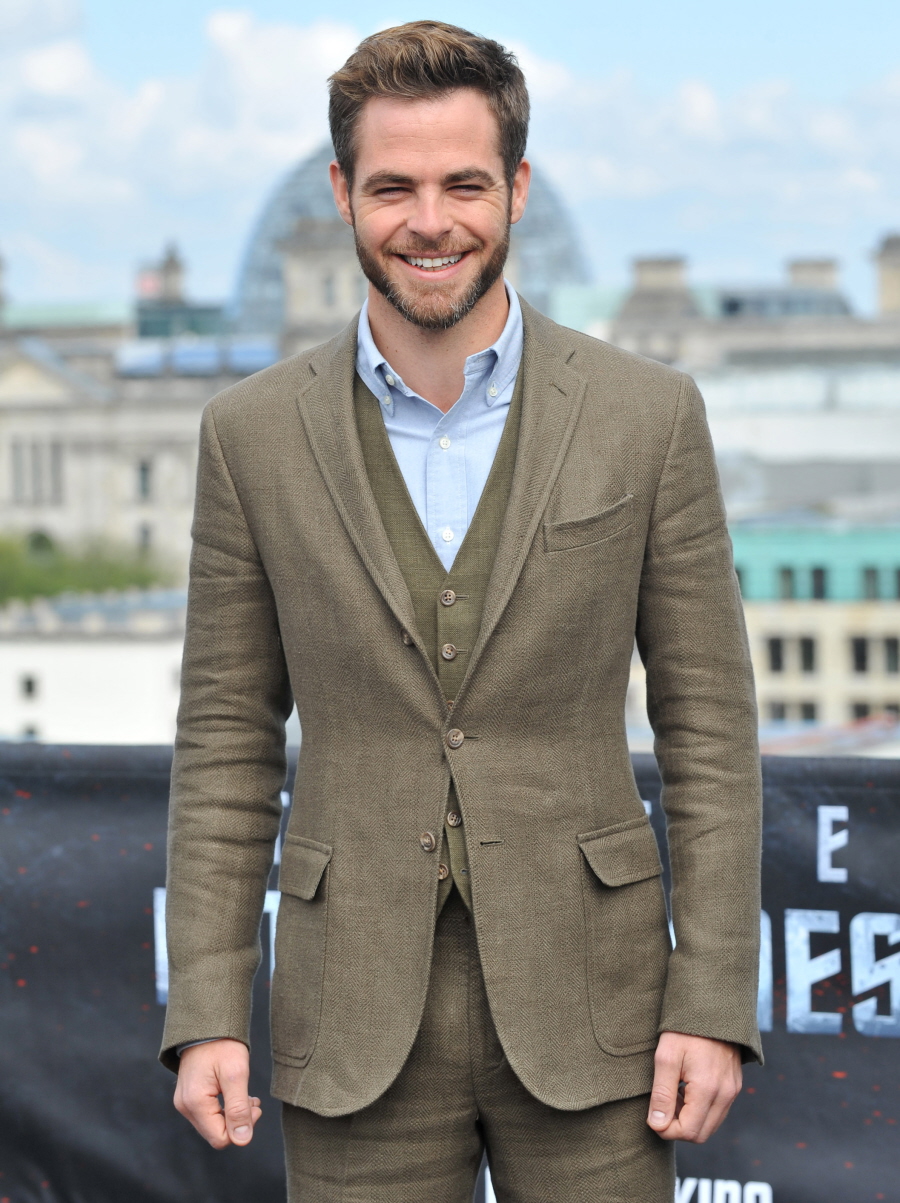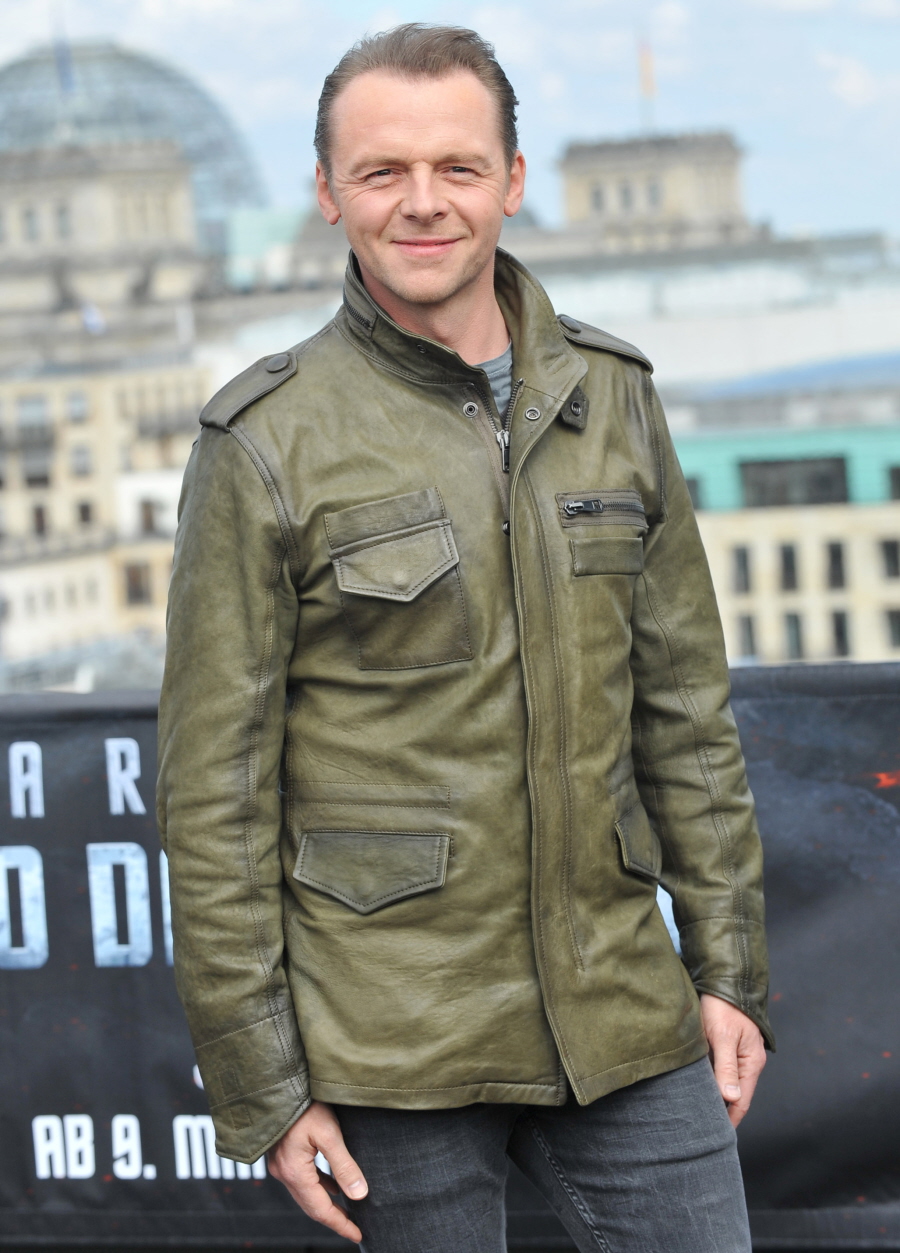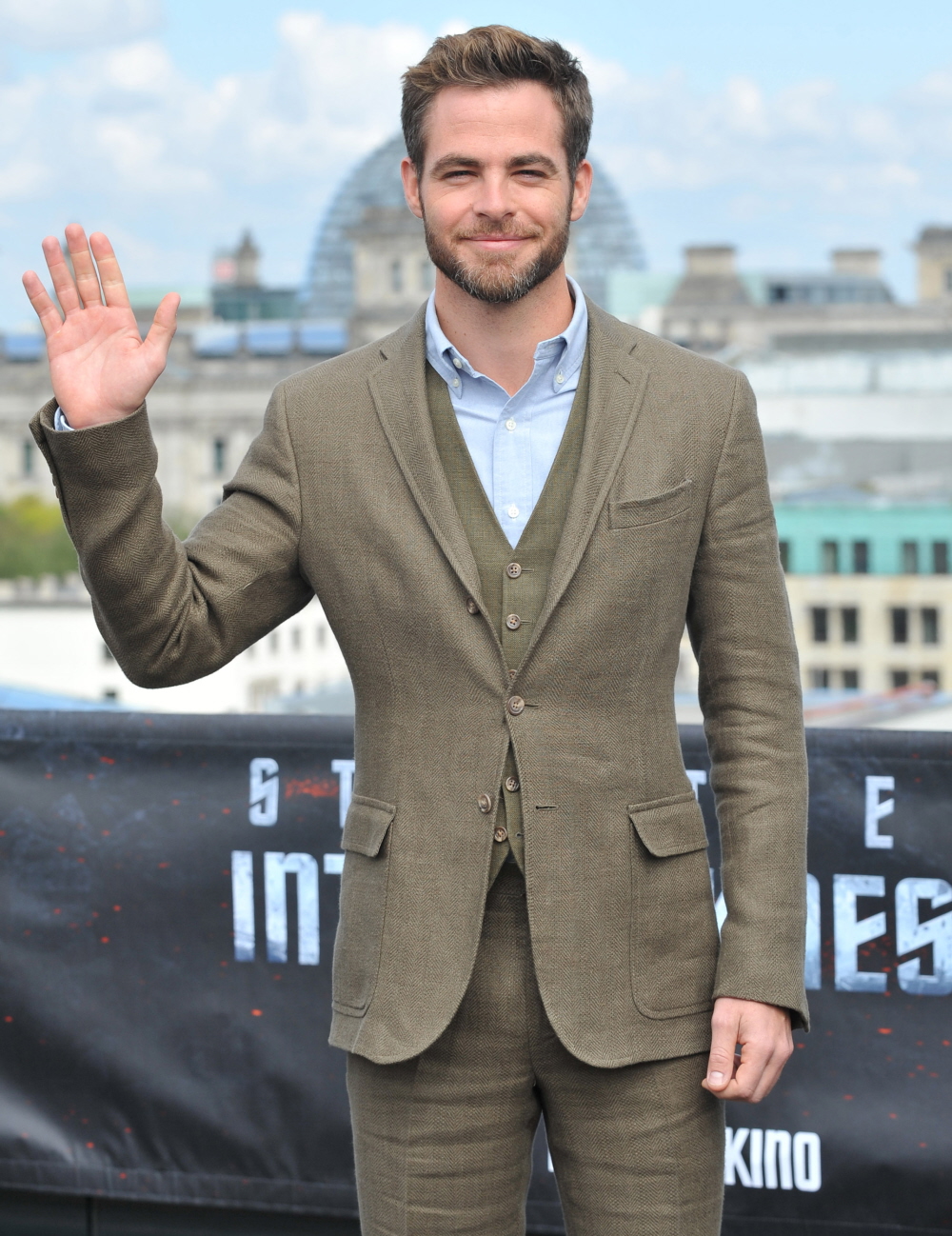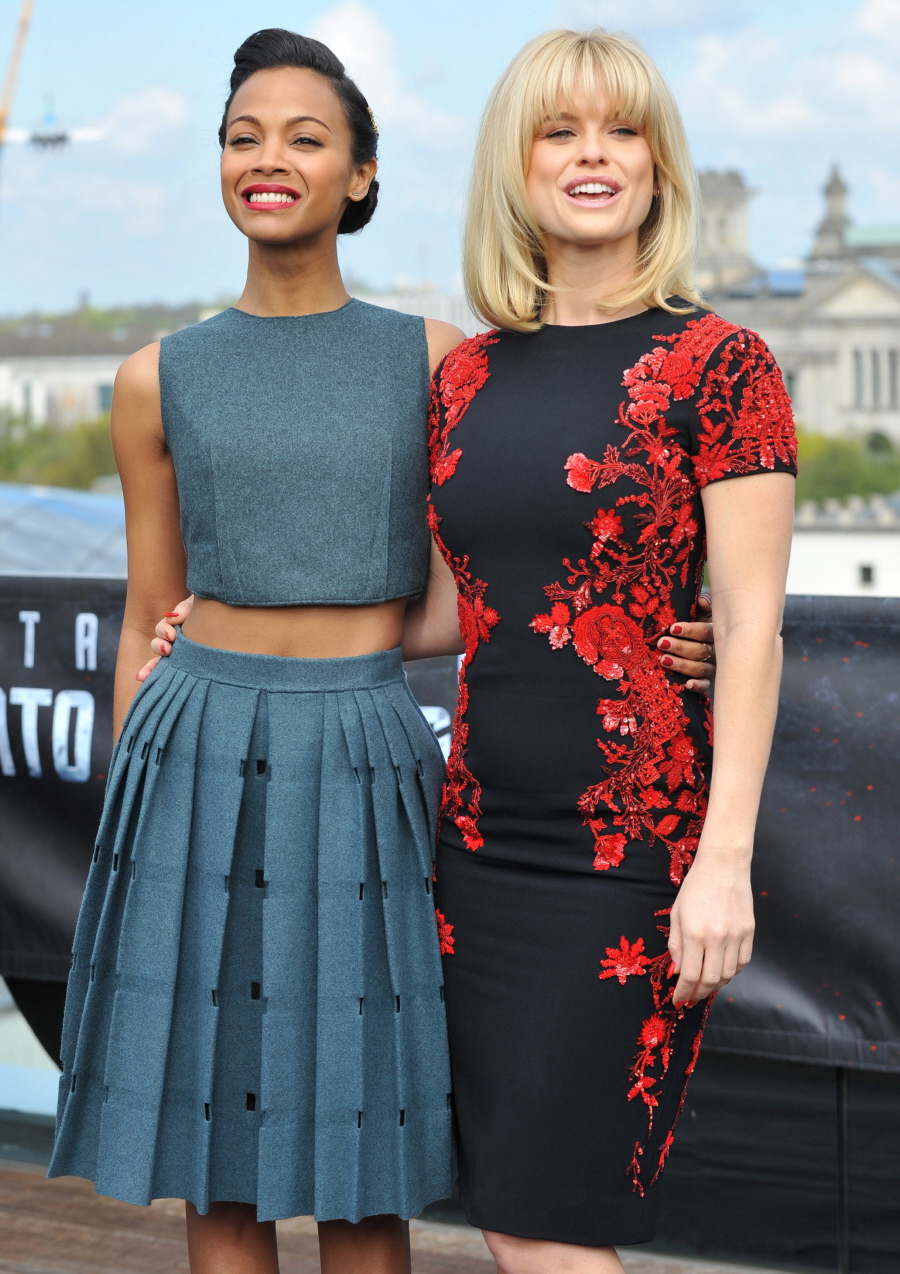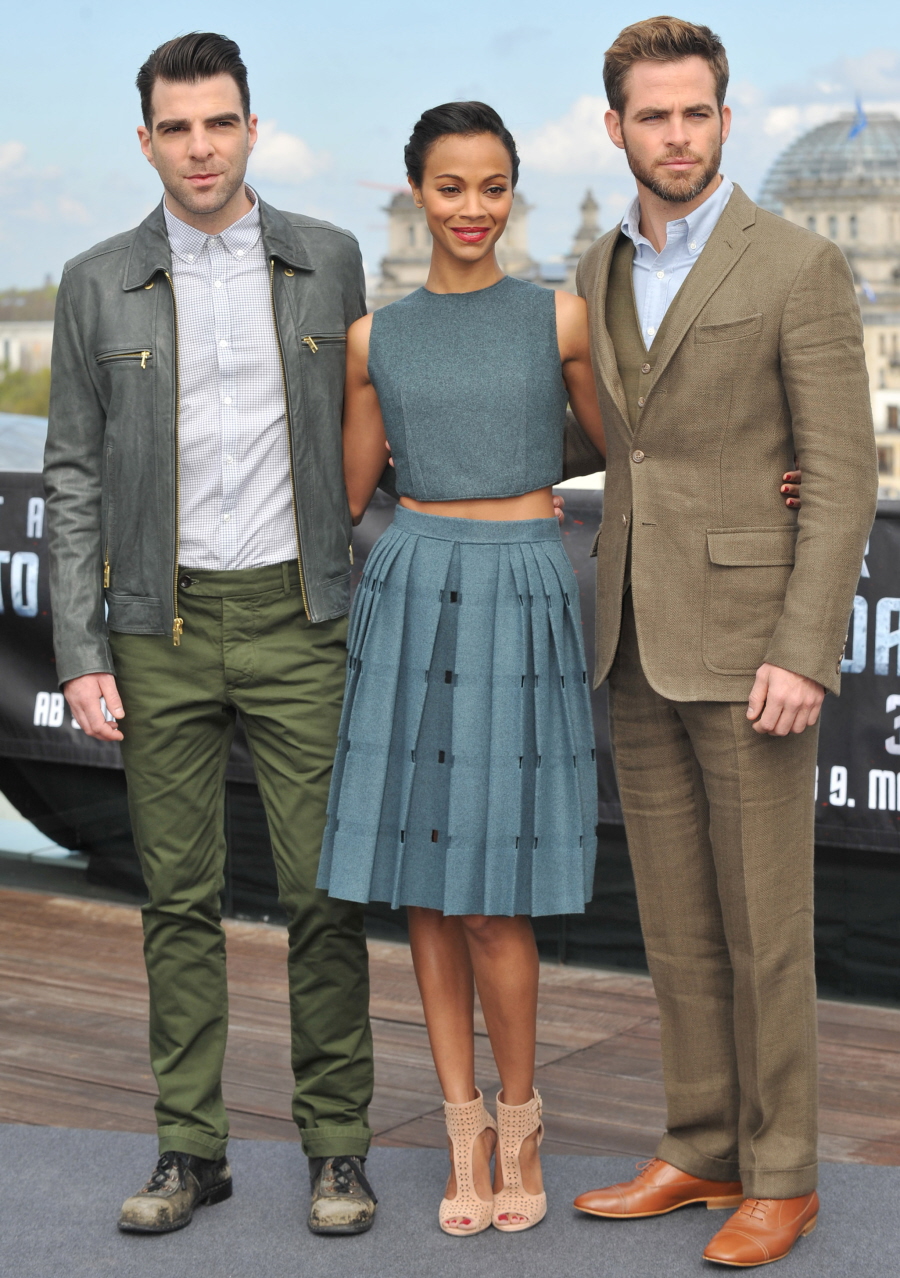 Photos courtesy of Fame/Flynet.