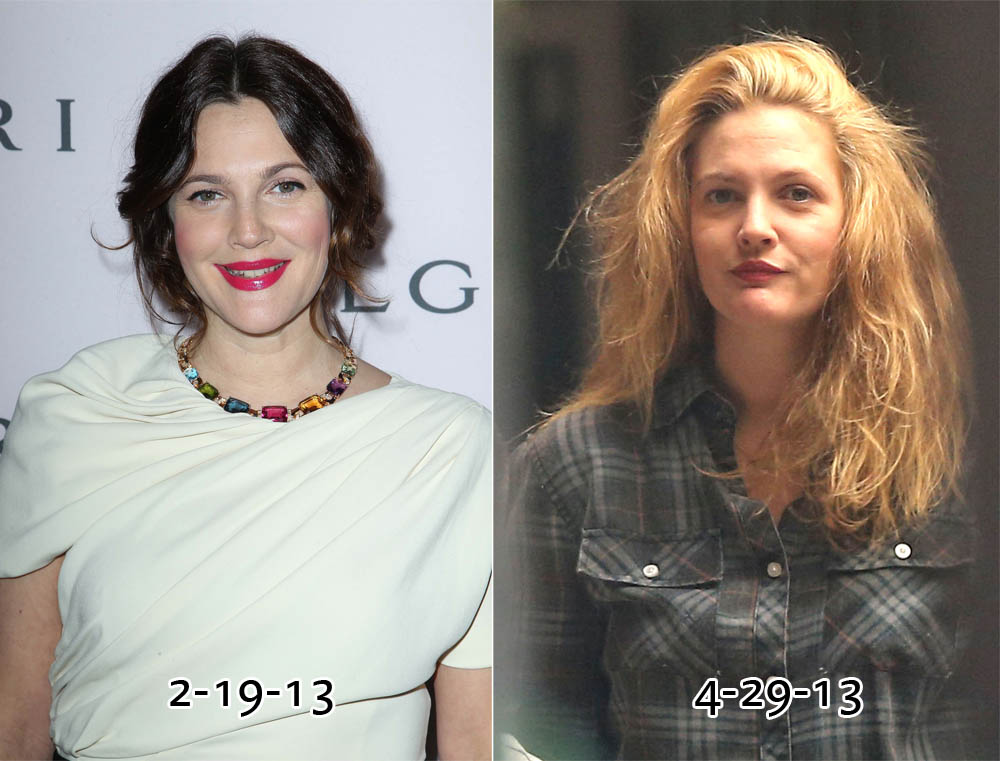 Yesterday we saw Drew Barrymore cook "clams Montecito" on French chef Eric Ripert's cooking show, "On The Table." Her hair was very dark and it looked a little fried and limp to me, but I didn't say anything about it because we were too focused on the dumb things she said. (Plus I know that not everyone wants to talk hair all the time like I do.) Drew went on at length about herself and her career, and she said a couple of things which rubbed people the wrong way, particularly this: "I think I'm moody because I'm a woman. I can ask any man in this room, like women are just inherently like, moody or hormonal people. I don't know how men deal with it. I praise them." We deal with a lot of crap from men too, and we don't chalk that up to hormones or say it's some general male personality trait, but I gave Drew somewhat of a pass because she was swilling her overpriced wine at the time. Maybe she had a little buzz and was talking smack while trying to be funny. It happens.
Anyway Drew dyed her dark hair back to blonde yesterday. Photo agency FameFlynet was camped outside the salon and they report that it took five hours for Drew to achieve! It sounds like a long time, but I once spent over four hours at the salon years ago when I went from a dark redhead to a blonde. (I've since gone back to reddish blonde.) It took a couple of passes for my stylist to get the shade right and he was dedicated and took his time. (God I miss him.)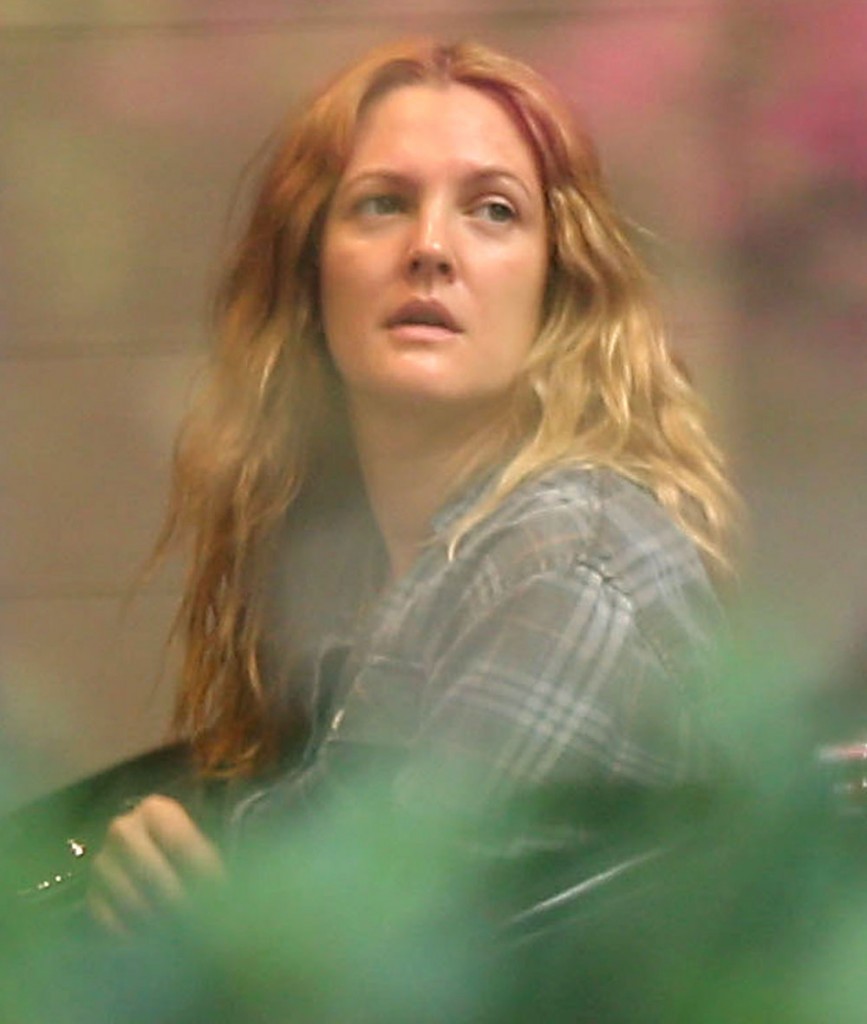 What do you think of Drew's new look? I think it makes her look younger, but that could be because she had blonde hair like this for years and we associate it Drew's younger self. Her hair does look kind of fried here though. From my rudimentary understanding of coloring science (based on what various stylists have told me) you have to "strip" color from the hair to achieve lighter, blonder colors and it can be damaging. Darker colors are gentler on the hair because it deposits the color. Maybe Drew's hair just air dried here instead of getting blown out, which could explain why it's looking beat, although I'm also thinking it looks like this because she went lighter.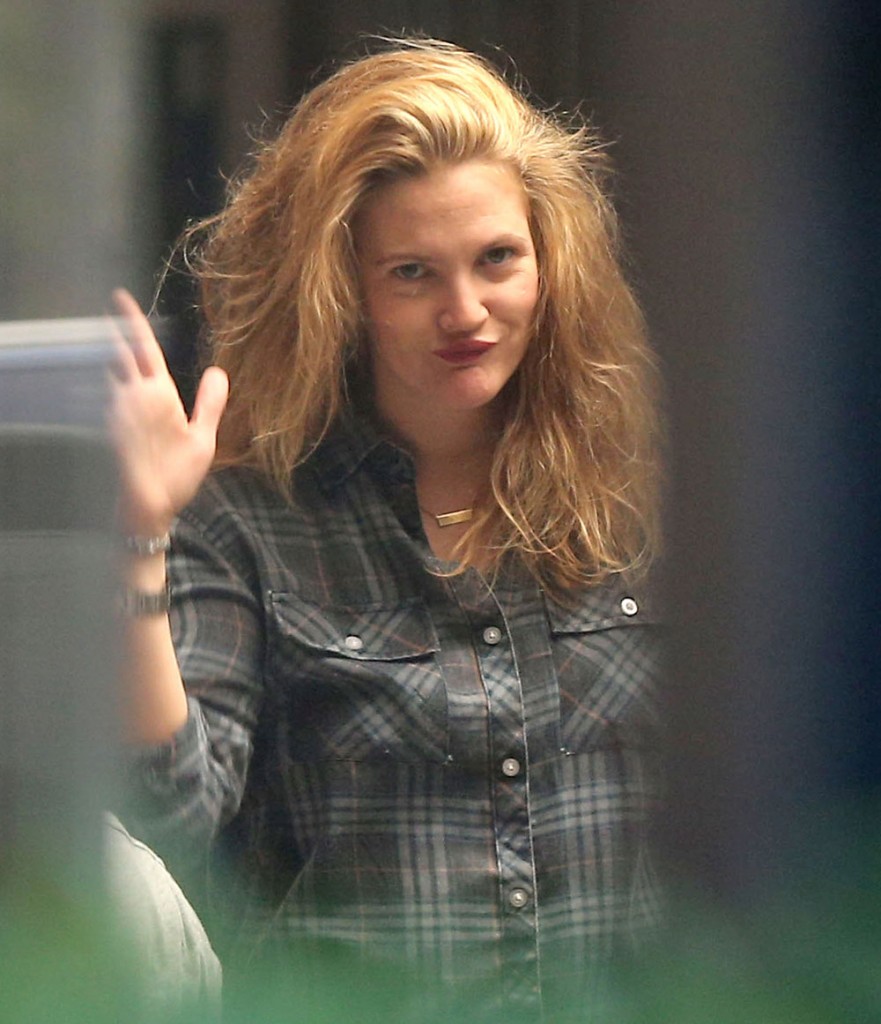 You all know I love to talk hair and last week I found a great stylist whom two of my friends use and she gave me an excellent cut. I've also been experimenting with "demi-glaze" colors, which have really restored my formerly dry hair. (Thanks to those of you who suggested that!) It's amazing how different it is in just a couple of weeks. But even though I would like to go blonder, I know it's not an option if I want to keep my hair on this healthy track. It's a trade off when you get older and have been processing your hair for years.
Doesn't it seem like so many celebrities are going blonde lately? There's Sofia Vergara, Minka Kelly, Jennifer Lawrence, and even Charlize Theron. It's a real trend for summer.
Also, Emily Blunt was at the salon at the same time as Drew and it looks like they were having a good time. Emily went blonde late last year, I like her better as a brunette.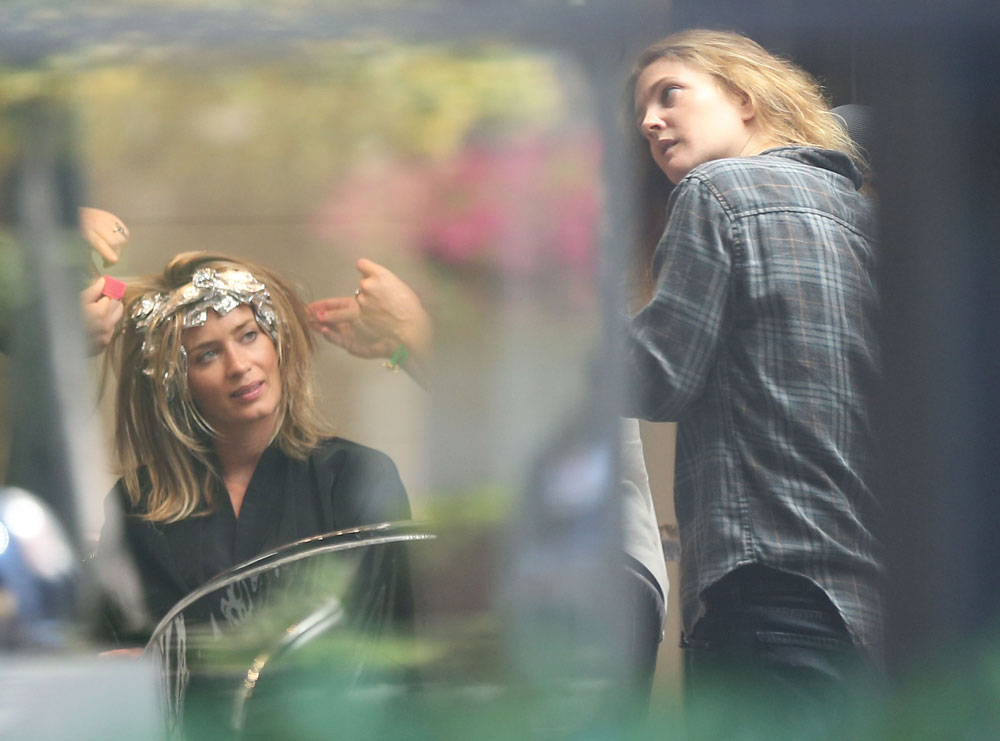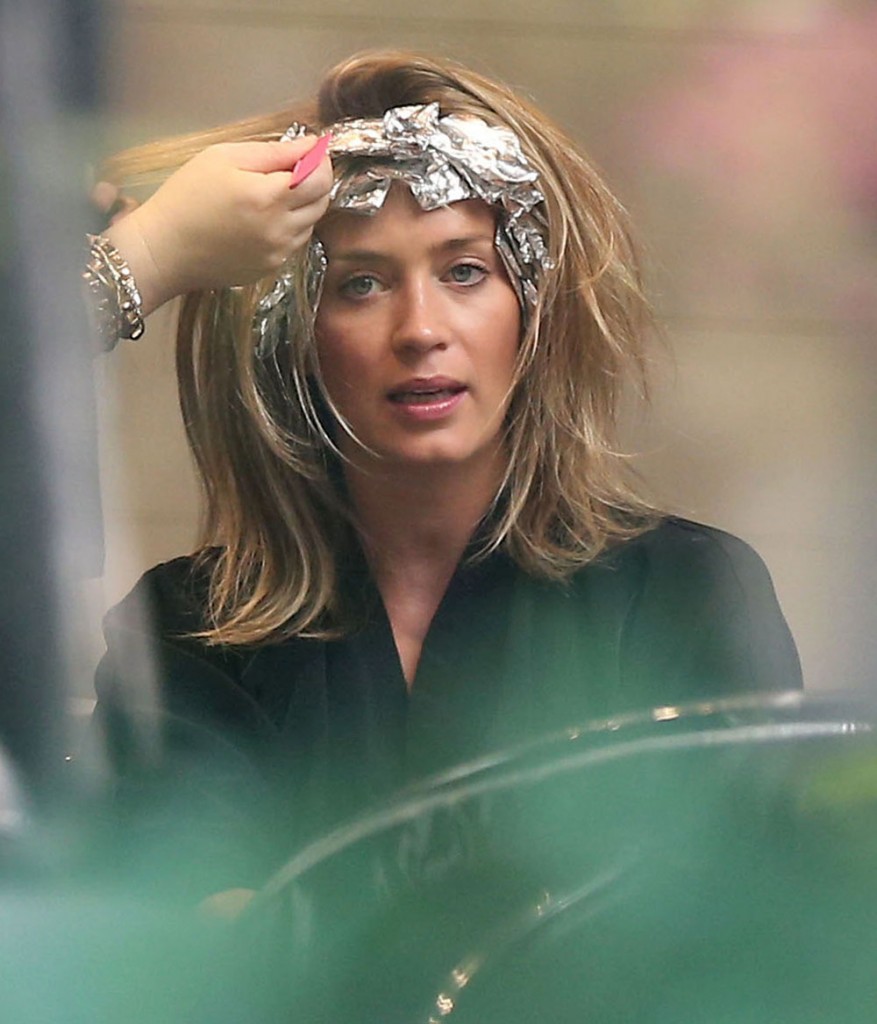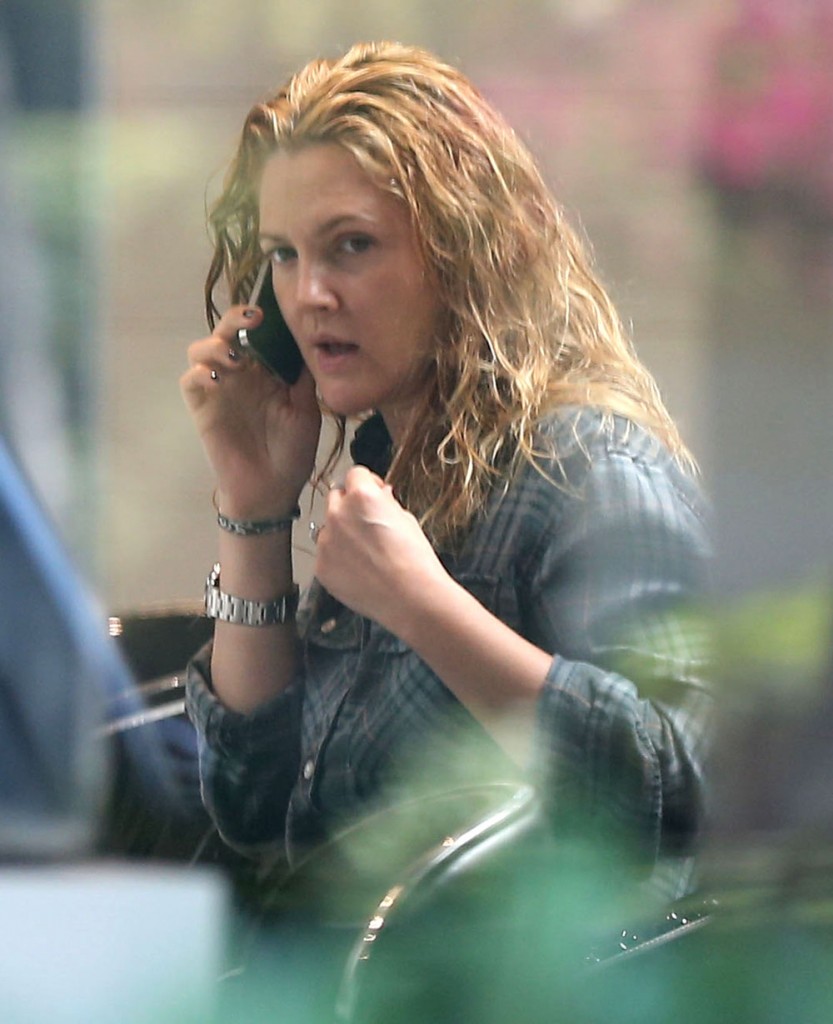 photo credit: FameFlynet