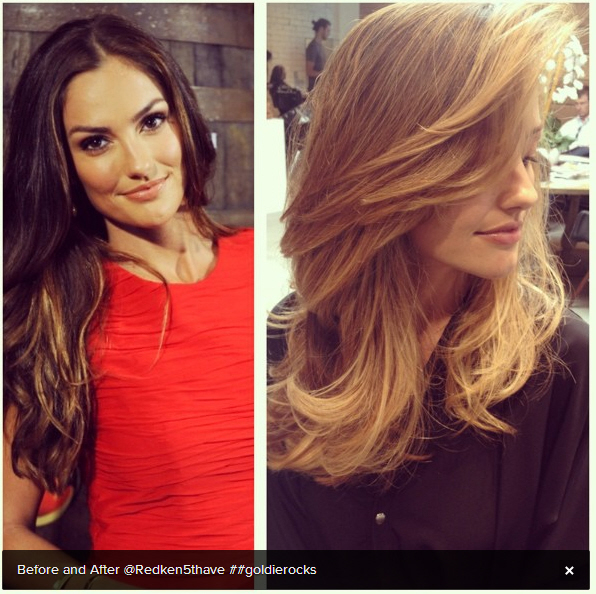 I guess I am what you would call a "blonde purist". It doesn't have anything to do with race stuff (I promise!), it's just that I've always thought that "blonde" is a word applied too liberally to ladies who actually have a hair color that falls more on the brunette spectrum. That's what I think about Minka Kelly's new hair too – Minka has always been solidly brunette, correct? Well, her hairstylist Tracey Cunningham Instagram'd a photo (above) of Minka's new hair color with the hashtag "goldierocks".
Is this really "goldie" or even blonde? To me, this is Jennifer Aniston's color. Jennifer considers herself a blonde and her publicist ensures that she's described as "blonde" in articles, but I've always considered her hair color to be that nice honey-caramel brunette. It's a pale brunette, for sure. It's definitely on the lightest end of the spectrum. But it's still more brown than blonde. And, incidentally, Jennifer Aniston would look much better with a color closer to her natural hair color, which is much darker. That's kind of how I feel about Minka's new look too. I don't hate it, it's fine for a summer change-up, but she looks better with her dark brown hair.
Minka likes the new look though – she wrote "Thank you for the fun summer goldierocks … I love it!! You're the best in the bizz!" on Tracey's Instagram.
A few more catch-up items: did you know that Minka's got a new TV show? It's called Human and it was created by JJ Abrams. Karl Urban is in it! So I included a few pics from the film shoot in Vancouver in March (I'm assuming they were filming the pilot). I like that Minka is okay with doing TV projects (even though Charlie's Angels bombed). I like that she's not all "Oh, I'm a movie star!" Because she's not. Also: is she still with Chris Evans or what? It's been a while since I've heard anything about them.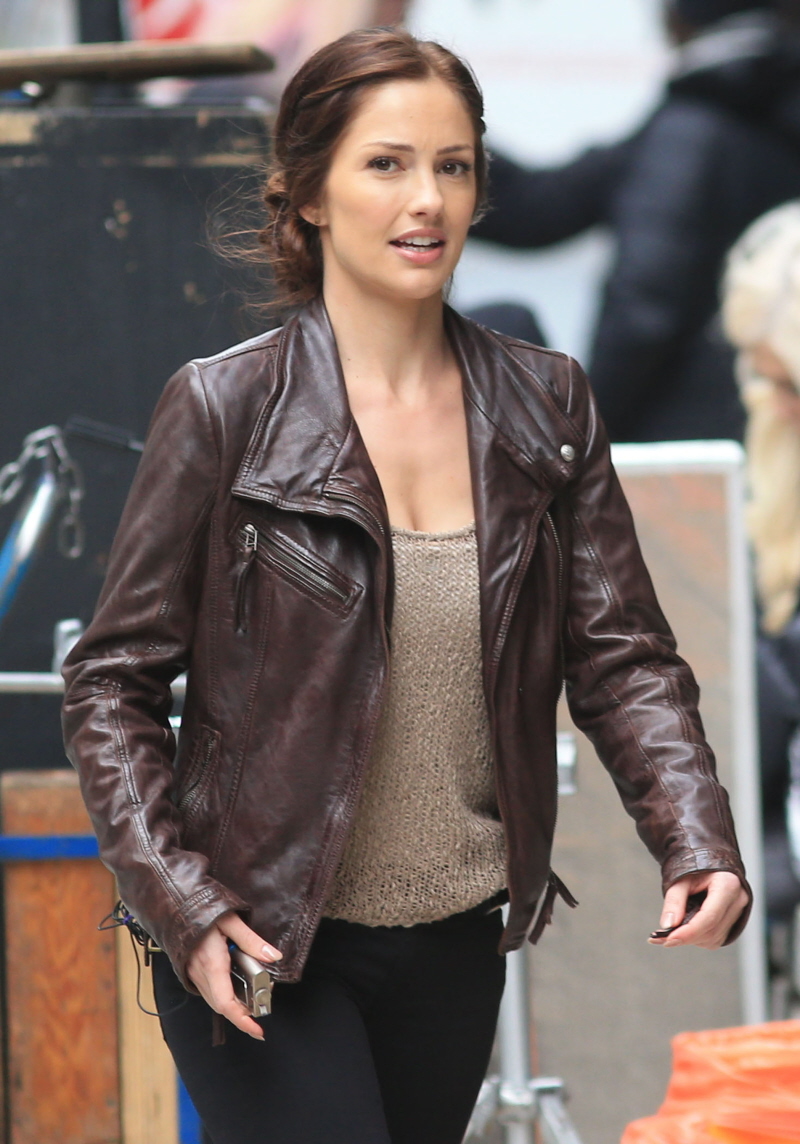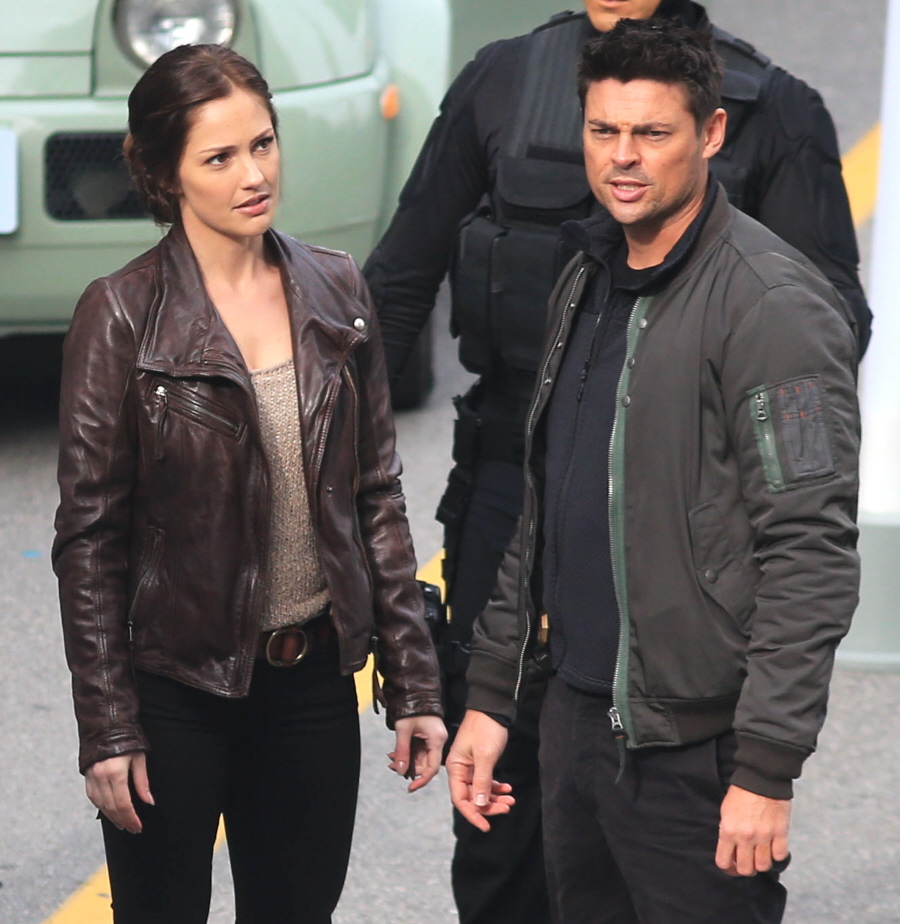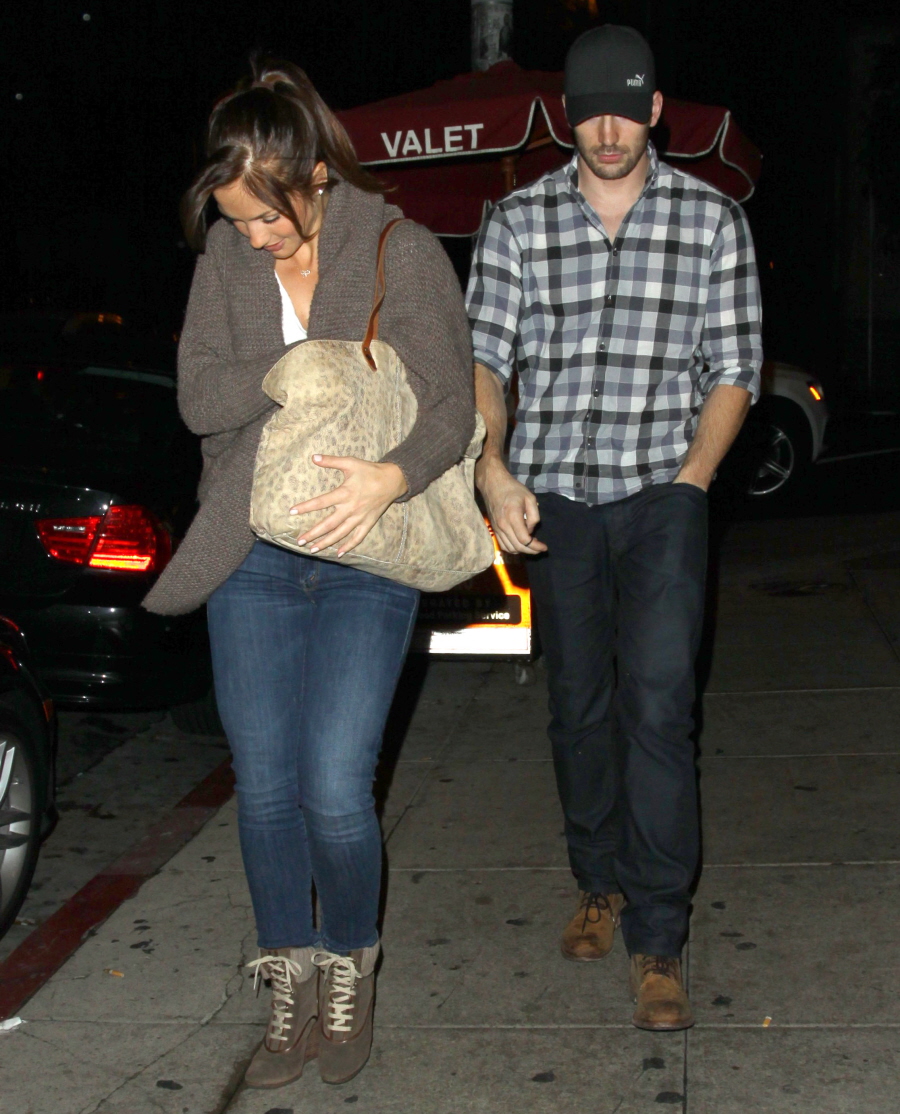 Photos courtesy of Instagram and Fame/Flynet.