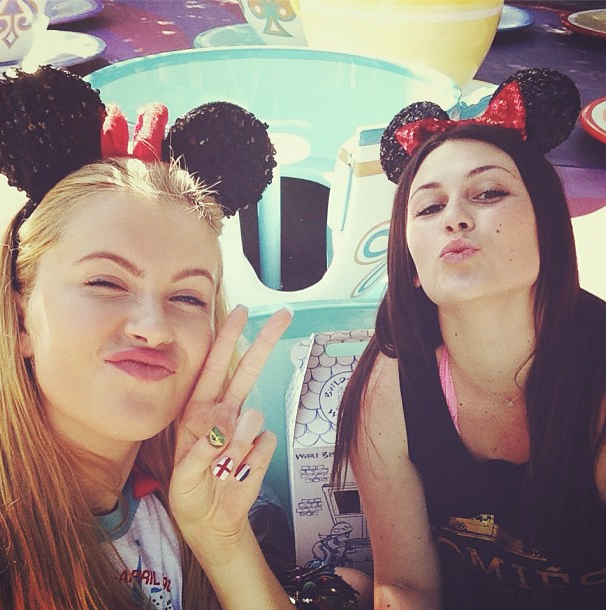 Ireland Baldwin continues to post adorable adorable photos of herself on her Instagram account, which sort of makes up for the slightly disturbing twerking videos she posted to Vine last week. She's only 17 years old, but like most teens (and tweens) these days, Ireland is extremely adept at navigating social media, and she should feel very fortunate that her dad most likely is not a social media staple. After all, Alec deleted his own Twitter account after live tweeting the process of getting kicked off a flight for playing Words with Friends. That was a fun memory, wasn't it?
Anyway, Ireland has her own Tumblr blog too, and she's taken it upon herself to discuss criticisms about her own looks that she's (unfortunately) witnessed on the internet. If you'll recall, Ireland seems fairly well adjusted for a child of a showbiz couple who is preparing to launch her own modelling career. In the essay, she does seem remarkably well spoken for a member of the generation that has trouble grasping even the most basic grammar and puntuation skills, and Ireland urges the public to stop thinking of her solely in terms of her famous parents and (most importantly) as the "rude, thoughtless little pig" who found herself at the receiving end of her father's notoriously furious voice mail all those years ago. The full essay can be found here, but here are some excerpts: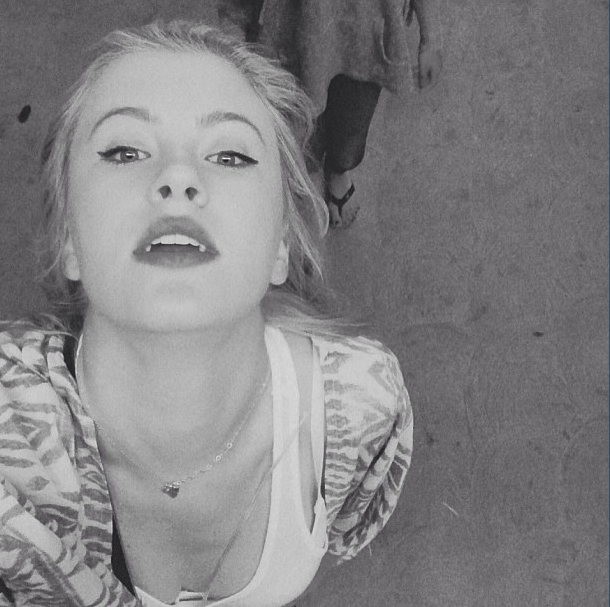 : "Of course I get those comments about how I am too fat to model, how I am not model material, how I am an unattractive girl, how I am too tall, etc. I understand. I don't look as glamourous as Rosie Huntington Whitely when leaving the gym. I'm actually really sweaty. Like really sweaty. I understand that I am not a size .008. What I don't fully understand, is what is the good in commenting on a photo of a 17 year old girl and calling her fat, ugly, etc? Is that helping you in some way? I'm confused. I know girls tend to have nasty things to say about other girls and judging the looks of other girls is only human of us all, but putting that out there is hateful and unhealthy. If you don't have a complimentary thing to say about someone, keep it to yourself. I am not just talking about comments on photos of myself. I see hateful comments everywhere. It's bad energy being put out there! Personally, I try to see the beauty in everyone. It's there. Every girl out there has a beautiful feature. I even see the beauty in the people who send me hateful replies! I apologize to some of you that my decision to try modeling is bothering you so much. I wanted to get a feel for it. This opportunity arose, so I took it."

On Kim Basinger: "I also get compared to my Mom quite a bit and this is where I bridge into the point of this whole post. I AM NOT MY PARENTS. My mom is one of the most beautiful woman in the world. She is 5'9, I am 6'2. She is petite and fragile, and I am fit and…. more to love tehe. I have a booty, she has a thigh gap. As she emerged from her teen years, she developed an angular face and striking cheekbones. I am still a teen making my way out of my awkward phase. I am still trying to figure this whole thing out. How to work my angles…how to smile without looking like I am posing for my 3rd grade yearbook photo…how to iron my clothing before a red carpet event…how to walk without falling. I am still learning. Of course I look somewhat like my own Mom… but let's not forget people….I also have a Dad too, so genetically speaking, I wasn't built to look like my Mom's identical twin!"

On Alec Baldwin: "Just like almost all of you, my Dad has made some mistakes in the past. He has spoken out of place, he has let his temper get the best of him, and he has reacted towards things in ways he shouldn't have. I get hateful replies and threats regarding mistakes of my Dad's past. This isn't fair. I had nothing to do with anything that happened back then, so I don't fully understand why I am being targeted. More importantly, my Dad has moved on. He recognized that he needed to change, so he made changes. He is now healthy, happily married with a baby on the way. He moved on, so why can't you? I have entered the social media world and the entertainment business to make a name for myself. Like I have also mentioned on my Twitter page, I am not seeking fame by association. I do not want to be simply know as a model. I am proud to be my parent's daughter, but I don't want to forever be known as "that rude thoughtless little pig" or "Alec Baldwin and Kim Basinger's kid."
[From Ireland Baldwin on Tumblr]
Ireland makes excellent points about body image and how the internet tends to bring out the worst in those who love to pick apart a woman's looks. She also seems very wise to the fact that it was inevitable for her to receive such criticism when she started modelling, and I hope she doesn't give in and let it really get to her one day. People can be really terrible to each other sometimes for no reason but to tear each other down.
As for Ireland's wish to be considered completely apart from her parents, well, I do wish her luck. Sadly, she will probably always be accused of getting into the modelling industry due to nepotism, but the truth is that she appears to have the pose-worthy traits of a model even if she is still very green. Also, this isn't the first time she's defended her father, and it probably won't be the last, but I can definitely see why she'd like to stop being referred to in the same sentence as "rude, thoughtless little pig." After all, she should have never been called that stuff by her dad in the first place, and it's not her fault that that phone call went viral.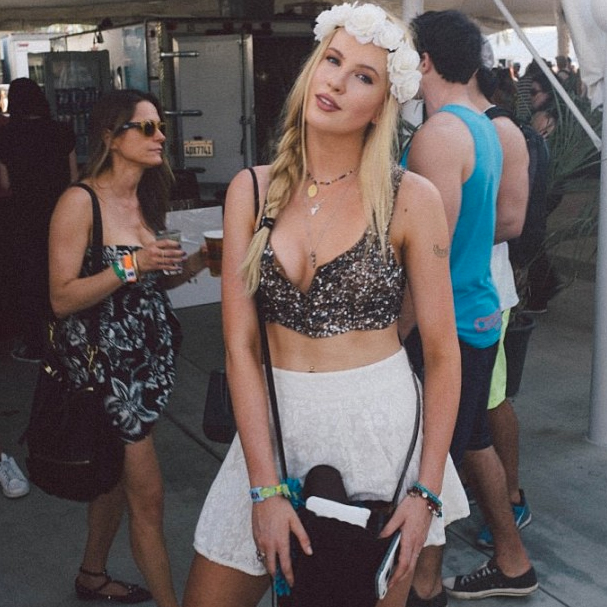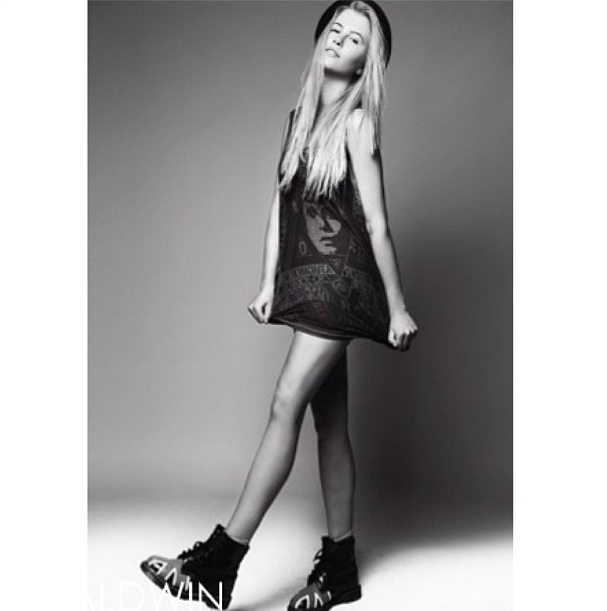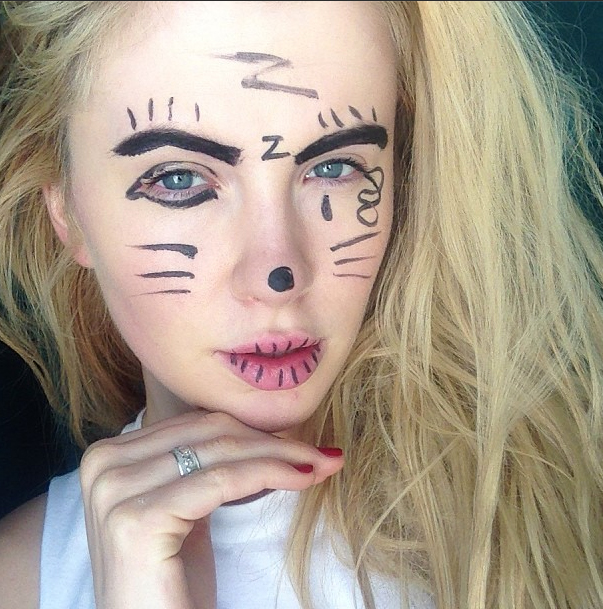 Photos courtesy of Instagram