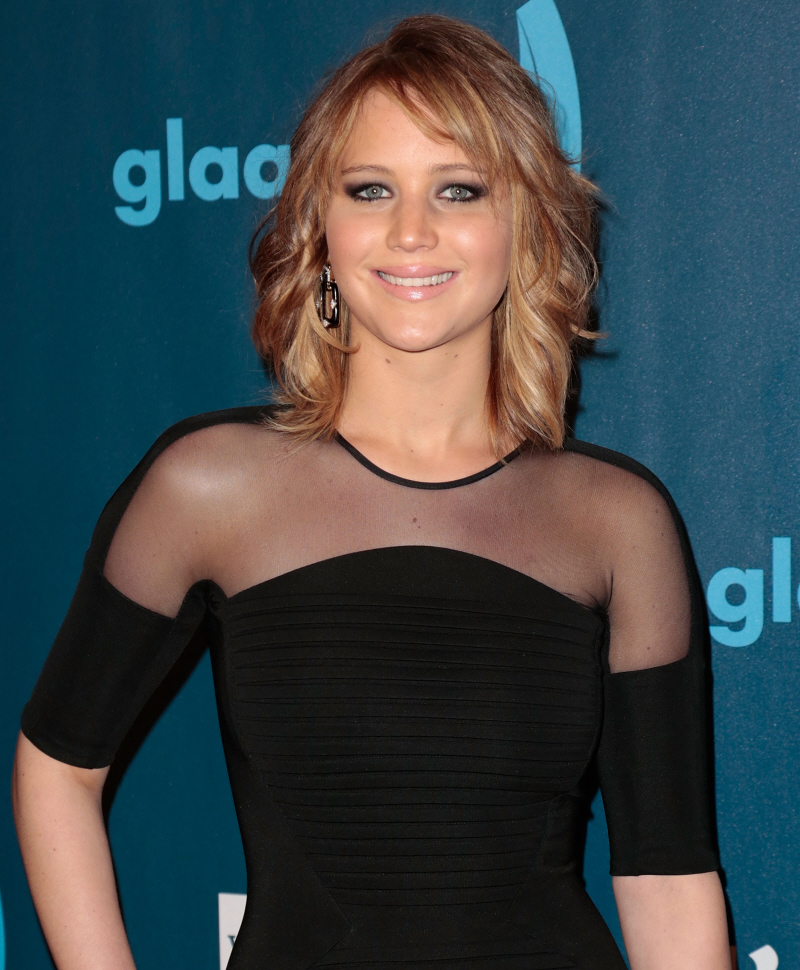 I began dyeing my hair a few years ago to cover the premature grey. I have a love/hate relationship with hair dye at this point, mostly because my roots come out within a week and I feel like the darker hair dye is fundamentally changing the texture of my already fine hair. My hair is "flatter" now, and it feels oily really quickly. But… I love better now that I'm covering the grey. Before I started doing this, I had never fooled around with my hair color in my youth – there was just nothing to try, given my Indian-girl-coloring. I sometimes wish I had played around with my hair more in my youth, especially when I look at photos of Jennifer Lawrence.
Jennifer has been changing up her hair a lot over the past few years. And I think it IS her hair for the most part, give or take some extensions and the occasional hair-piece for a special event. Jennifer seems to be going through a phase where she changes her hair color for literally every movie she does, and during her Oscar campaign, it seemed like she was changing her hair color for each major awards show too. That's a lot of hair dye! And according to Star Magazine, all of that dye and hair drama meant that Jennifer is now basically balding.
Jennifer Lawrence surpised everyone by sporting a short new 'do at the GLAAD Media Awards on April 20, but sources say it was less of a style statement than a Hail Mary.

"Jen chopped her hair off because it's falling out of her head," says an insider. "She's had so many chemical treatments and extensions that the only thing she could do to make her hair healthy again was to start over."

How bad was she overdoing it? Following the Oscars, she went from blonde to black to brown – in 24 hours!
[From Star Magazine, print edition]
I'm including the photos of Jennifer at the GLAAD event in this post – I think her color looks fine, and her hair looks healthy. The cut is a little bit mom-ish and it kind of ages her, but if it was a necessity, so be it. I doubt she's "balding" but I'll buy that her hair was and is overprocessed. Gossip Cop has an unnamed insider who claims Star's story is crap, for what it's worth. My guess is that her hairstylist was basically like "Girl, give it a rest." Jennifer's currently working on X-Men: Days of Future Past, and if they're doing her hair the same way as they had in the first one… that means she'll probably need a wig or some extensions. Poor Jennifer!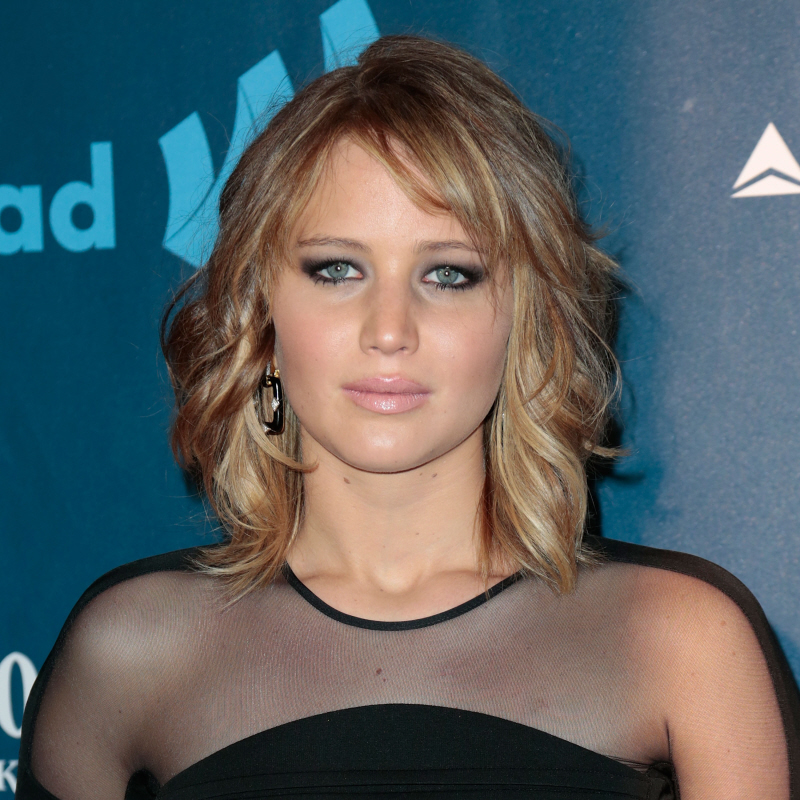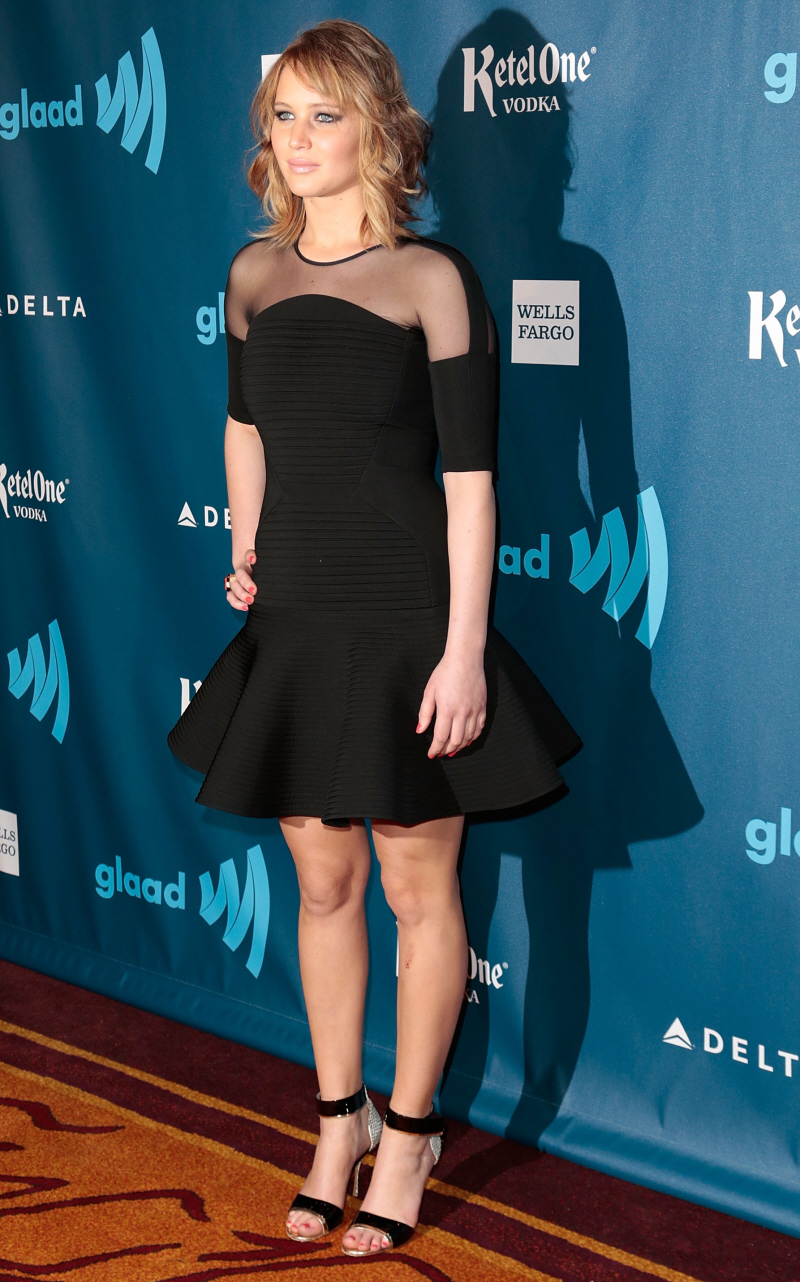 Photos courtesy of WENN.