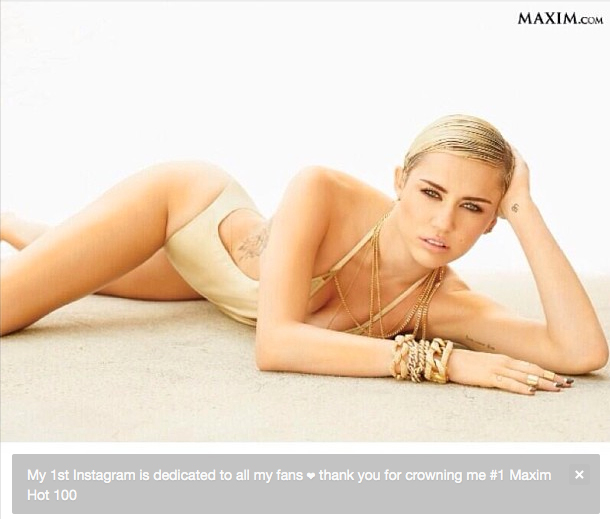 Miley Cyrus has been named Maxim's top babe on the magazine's annual Hot 100 list, and she lifts the crown from last year's winner, Bar Refaeli. Maxim's list is supposedly voted on by readers of the lad mag, but I'm sure there's more than a little bit of editorial control when it comes down to the top ten or so choices. At the moment, we don't know who else made the list (although I'm sure Miley's romantic rival, January Jones, has secured a spot somewhere, LOL) because the official announcement won't be made for a few more weeks. However, Miley just couldn't keep this secret to herself any longer because she posted the above snap from Maxim's upcoming pictoral on her Twitter account and raved, "Didn't know this was coming out yet! I'm so happy to be #1 on Maxims HOT 100! #myfanskickass #dreamsdocometrue."
Dreams coming true? That's an bizarre attitude for a pop star who recently stated that "A star is someone who doesn't have to take her clothes off to be sexy because you naturally have star power" immediately before giving herself a front wedgie and flashing crack in V magazine. You know that when Maxim's cover feature comes out, Miley will be posing in sexy mode too. After all, that's the kind of image the magazine puts forth, and that's the kind of image Miley truly wants. Oh well. It's better than Mila Kunis topping yet another list. At least Miley making #1 is unexpected and interesting even if the selection is probably publicist dictated.
Oh, and Miley finally went and started an Instagram account, so she'll be posting photos like crazy there in addition to on Twitter and Facebook. Because she's such a private person.
Here's Miley pumping gas last week while pairing a "Sex, Drugs & Rap" t-shirt with nearly nonexistent shorts and extremely high heels. So classy.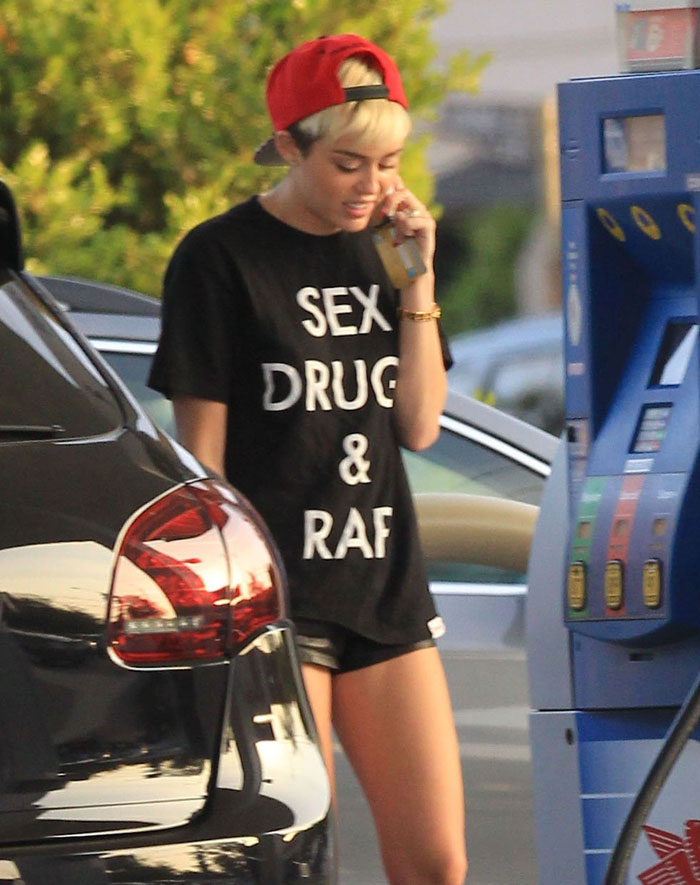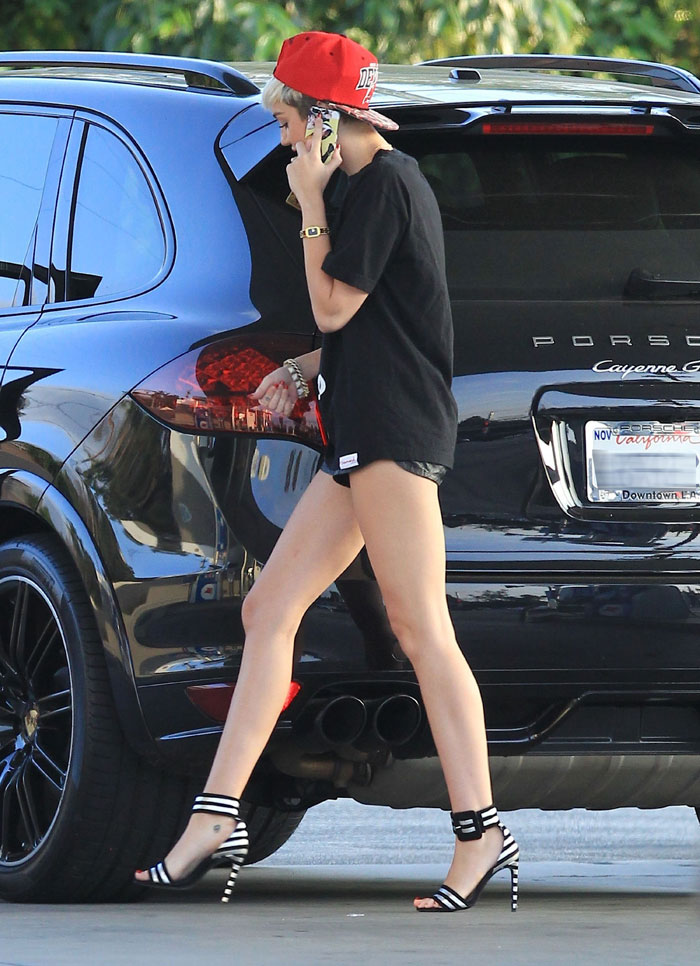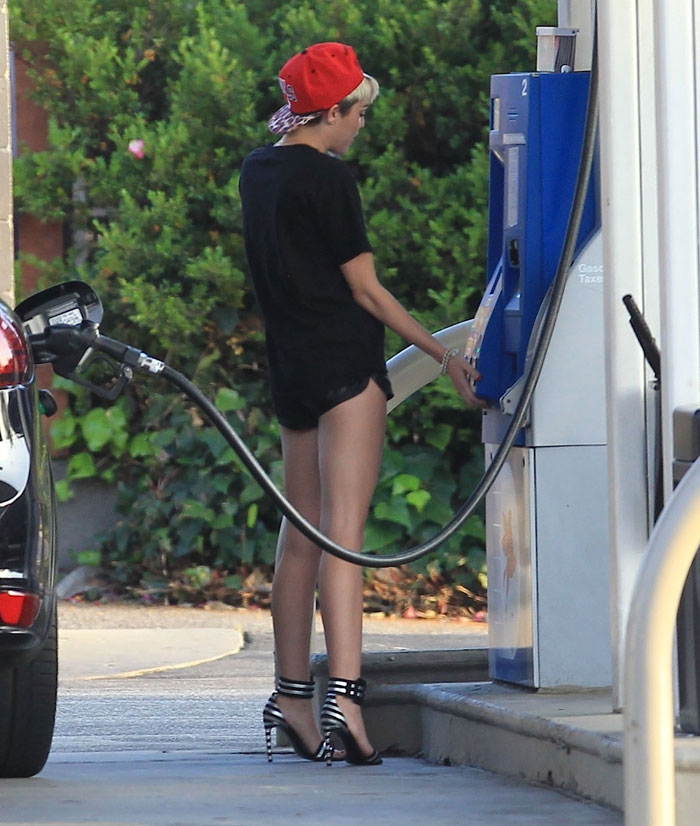 Photos courtesy of Fame/Flynet and Maxim