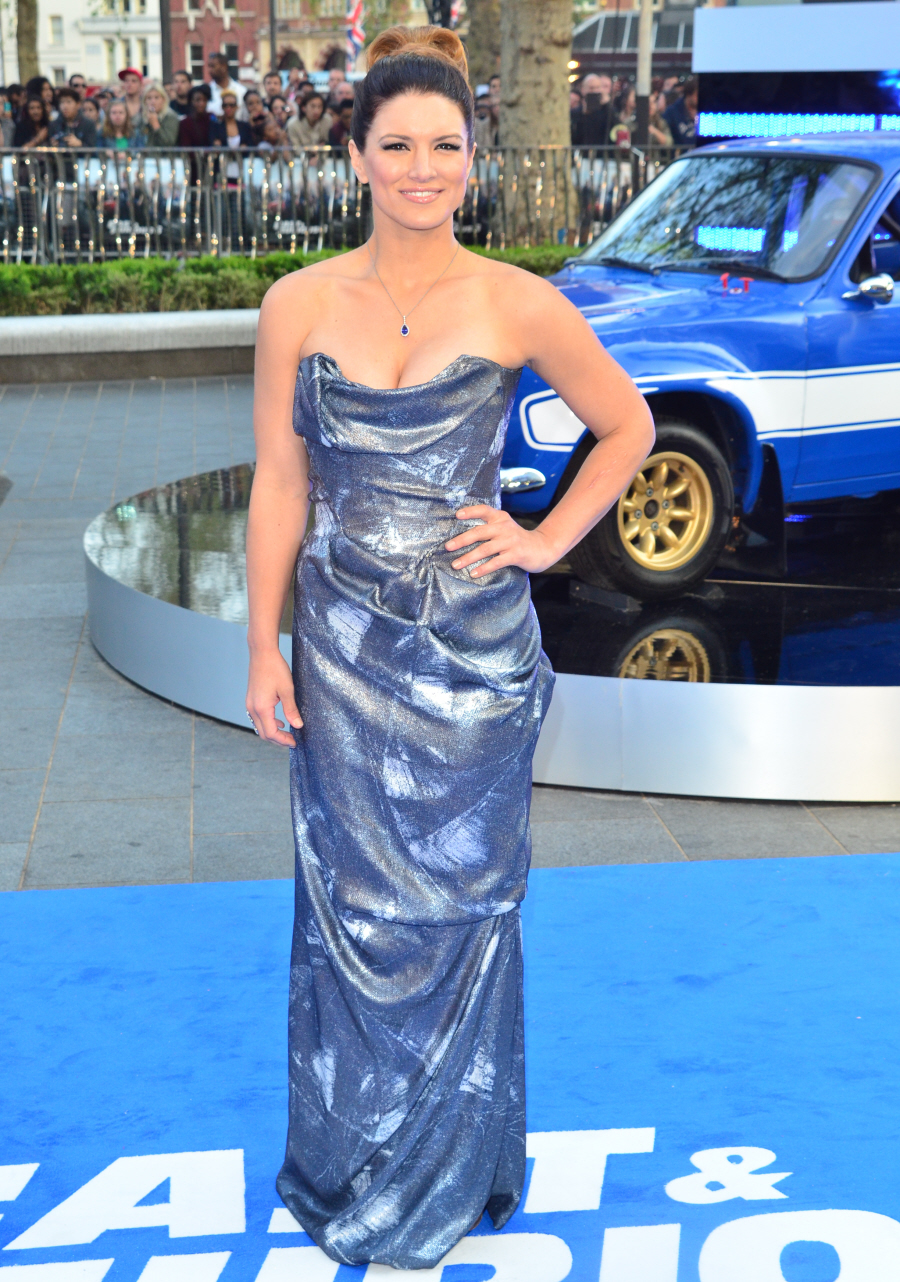 Am I the only straight woman around here who wouldn't mind going to bed with Gina Carano? She gets me going like a Fassbender or a Cumberbatch. She's sexy, she's tough, she's strong, she's curvy, and she owns who she is. I wouldn't mind having a go with that. Damn. Anyway, these photos are from the UK premiere of Fast & Furious 6 two nights ago. I was going to add Gina into yesterday's post but I kept waiting to see if we would get any photos of Gina and Henry Cavill together – he was at the premiere to support his girlfriend. But we didn't get the pics – you can see some of just Henry here. I like how they've been doing red carpets together and they seem happy to come out and support each other's projects. I hope Gina goes on the road with Henry when he promotes Man of Steel. COME ON!! Please!!
But really I'm just writing about Gina right now because A) we have these photos of her, B) the Met Gala sucked all of the other gossip out of this week and C) because I recently read a quote from Gina that shocked me. Did you know that Gina isn't really all that into action movies? She's actually more of a Jane Austen girl. From Total Film:
TF: Had you seen the previous Fast & Furious films in the franchise when you got cast in F&F 6?

Gina: "No, I needed a bit of catching up – definitely. I'm more of a Pride And Prejudice type girl! It was like, "Oh cool. I've got some movies to watch.""

TF: Do you see Dwayne Johnson as a kindred spirit, given you both came from sports backgrounds?

Gina: "Yes. People don't give what he's done – carrying film after film after film – enough respect. It takes a lot to carry a film and hold your s–t together, and he's done that. He's also worked on the craft of acting, which gets better. Everybody's attacked him; that's what they do when you start. They attack you and they pick out your weaknesses."
In the same Total Film interview (which was published a few weeks ago, my bad), Gina talked about being interested in perhaps playing Wonder Woman at some point. Gina said, "Actually, I think that would be fascinating if done correctly, if they did it more in a way where they're humanising her. She comes from an all-female planet – something the world hasn't seen. I just think that there's so much story there." The geeks at Total Film note that Wonder Woman actually doesn't come from an all-female planet, she comes from a hidden, secret all-female island on earth. Whatever, y'all. I just want Gina to have a lasso of truth.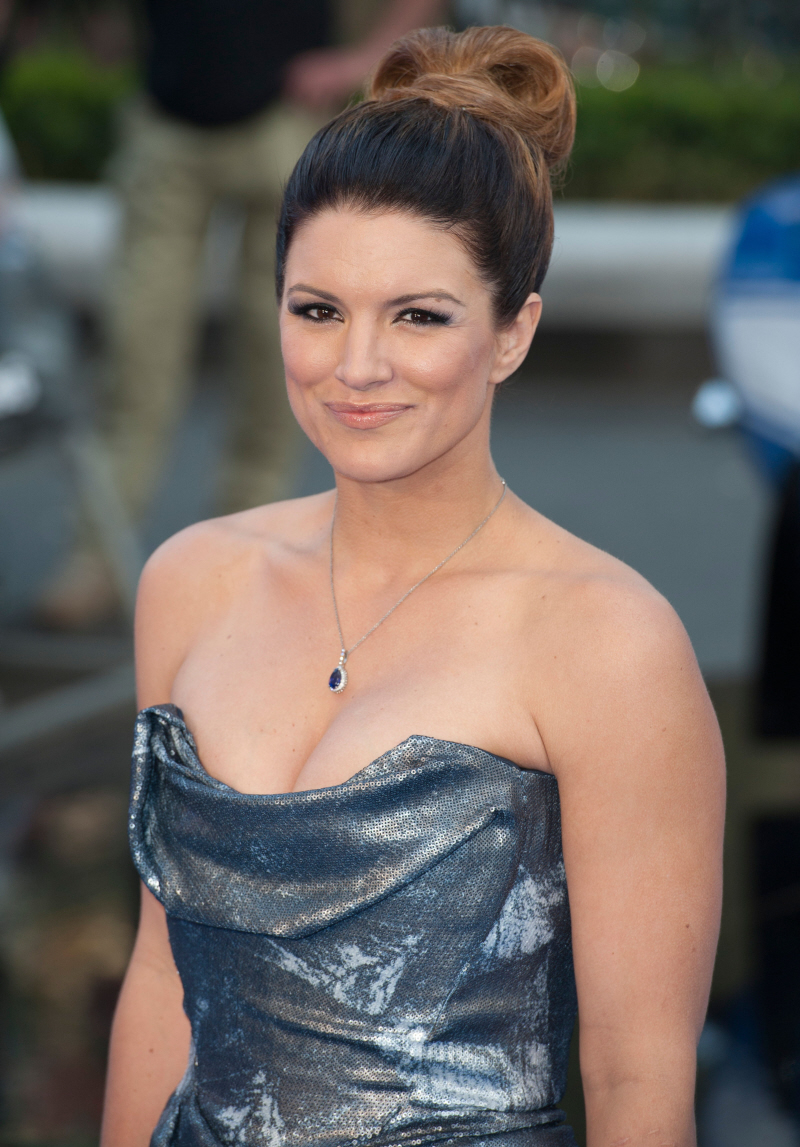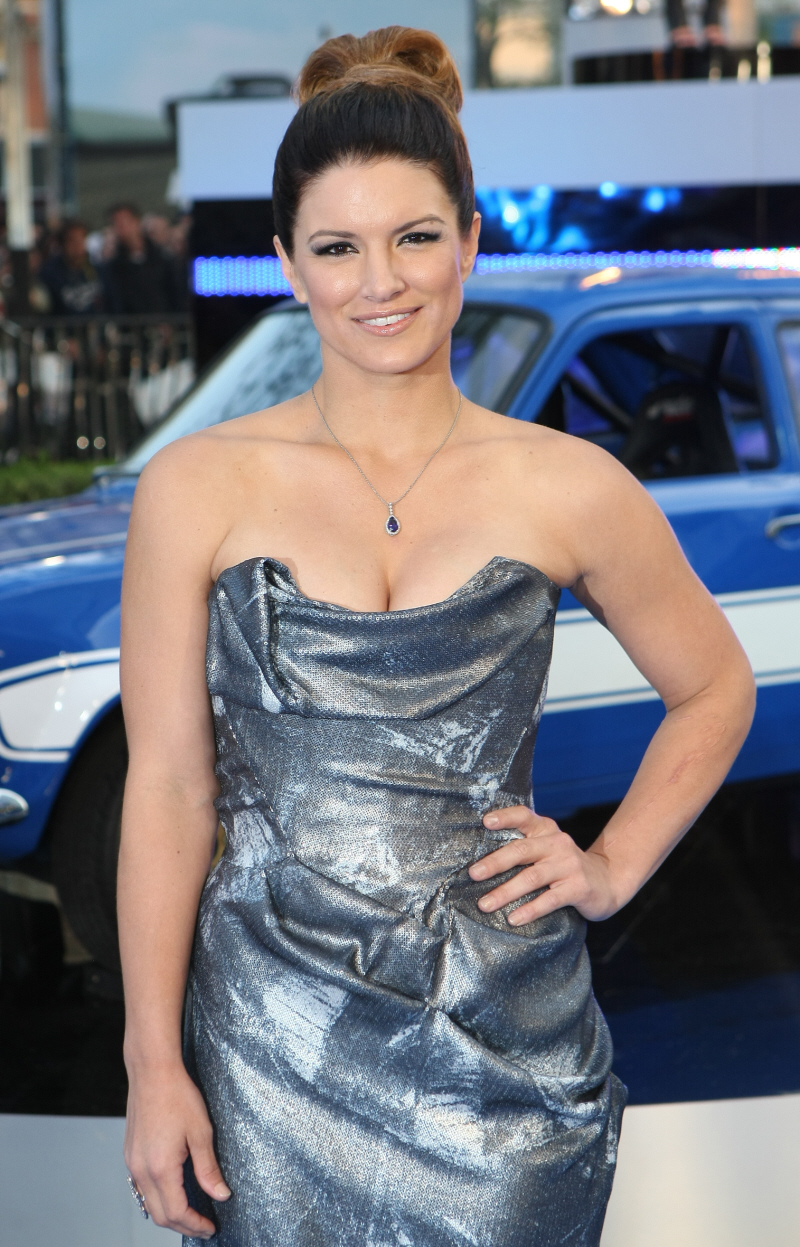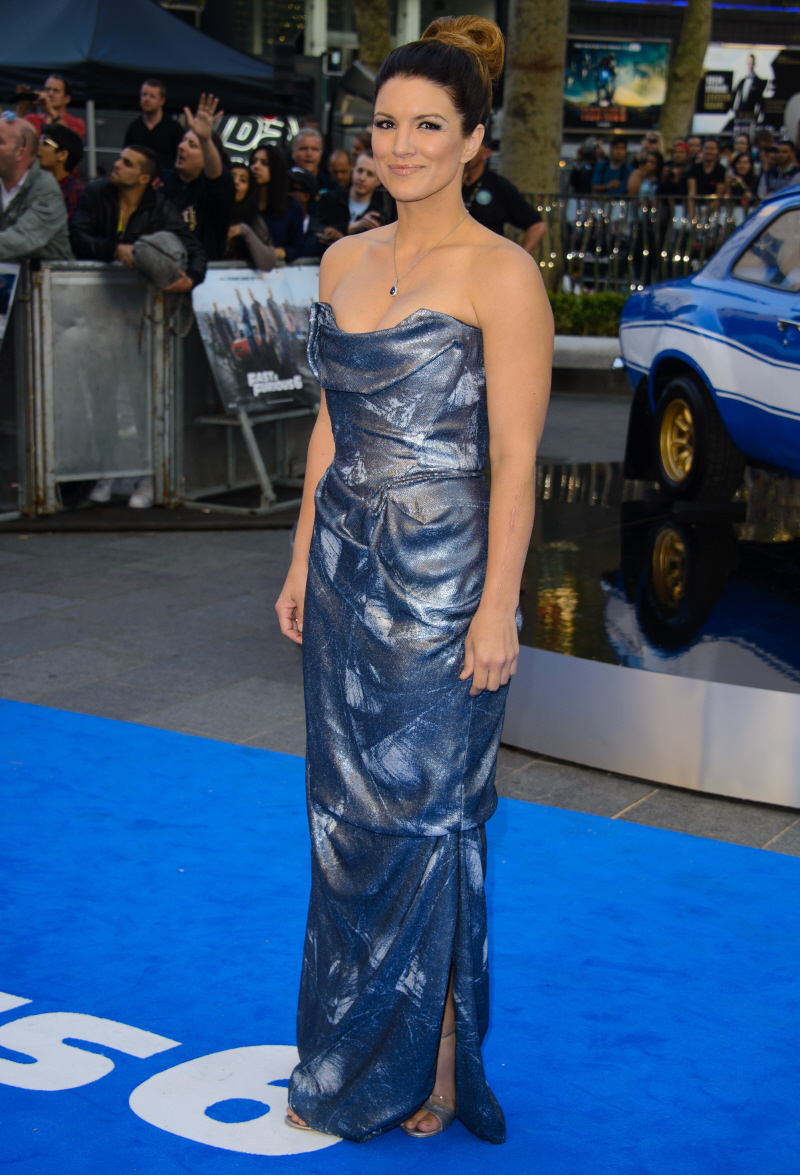 Photos courtesy of WENN.