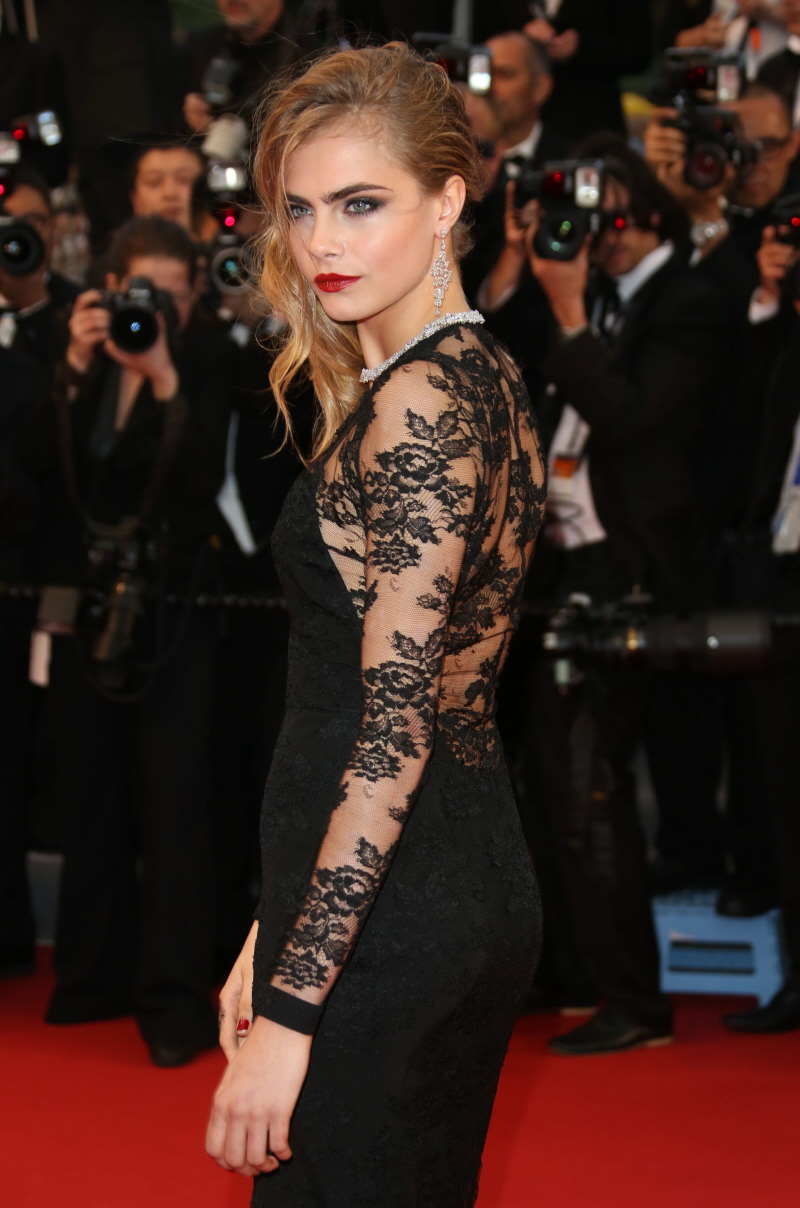 When I was covering The Great Gatsby's Cannes premiere, I included 20-year-old model Cara Delevingne in the Carey Mulligan post. I wasn't think too hard about it, I was just trying to cover everyone I wanted to discuss. I had a moment of "Huh, I wonder why Cara is in Cannes?" but I didn't give it too much thought because so many models come to Cannes to represent whatever brand they're the "face" of, plus Cannes parties are some of the best in the world, and there are tons of rich dudes who love to party with celebrity women. Perhaps now is the time to provide the link to The Hollywood Reporter's recent story about the call girl/escort/prostitute scene in Cannes every year, and how elite hookers (or minor celebrity women who don't mind selling their bodies) can make hundreds of thousands of dollars a night in Cannes.
That was just a sidenote, by the way. I'm not saying Cara Delevingne is a hooker. No side-eye or anything. She's 20 years old, she's dated famous dudes like Harry Styles, and she's one of the "hottest" models right now, and she's making lots of money legitimately. She has no need to sell her body. But! What if she did have an ulterior motive for coming to Cannes this year? What if she came at the invitation of Leo DiCaprio?!
Cara Delevingne has been snapped looking tired as she arrives at Nice airport for the 66th Cannes Film Festival, as she made her way through an army of waiting photographers to get to her car. The model of the moment was rumoured to be walking the red carpet tonight after being invited to the film festival by Leonardo DiCaprio. But will she be walking that infamous walkway with the Hollywood hunk?

Leo's latest movie The Great Gatsby premieres at the French festival tonight and according to The Sun, Leo wants both Cara and showbiz BFF Rita Ora on his arm whilst walking that red carpet.

A source said: "It's the hottest ticket for months, they'd be daft to miss it."

The pals are allegedly the latest ladies who Leonardo has taken a shine to and according to sources, he's never been one to keep his 'conquests' on the down low in the past.

The actor was having dinner with actor Kevin Connolly and twelve women recently when he was reportedly overheard revealing all about his bedroom antics.

"Leo talked about the fact that he is sleeping with 'multiple women' right now," a fellow diner tells Perez Hilton, adding: "He was totally open about it. Kevin looked at Leo and told him, 'I want to be you.'"

Leo replied, 'Everyone does.' He was acting very nice, but is very arrogant."
Well, Cara did not walk on Leo's arm or anything, and I haven't seen any gossip about them being seen together after the premiere, so maybe it's not on. (Sidenote: there was gossip about Cara and Georgia May Jagger spending all of Wednesday night getting sh—faced on Cavilli's yacht though.) Cara would be slightly different than Leo's usual model conquests. While she does model for Victoria's Secret, Cara's "look" is way different than Gisele or Bar or Erin. They all looked like healthy girls with crazy genetic gifts, all sun-kissed and clean. Cara looks like a girl who knows how to party HARD. She was just photographed dropping a baggie of coke too, and she always looks like she's coming off some epic bender. That would be a change for Leo I think. I don't know… would Leo date Eyebrows McCokeface? He allegedly hooked up with Lindsay Lohan at one point, so maybe.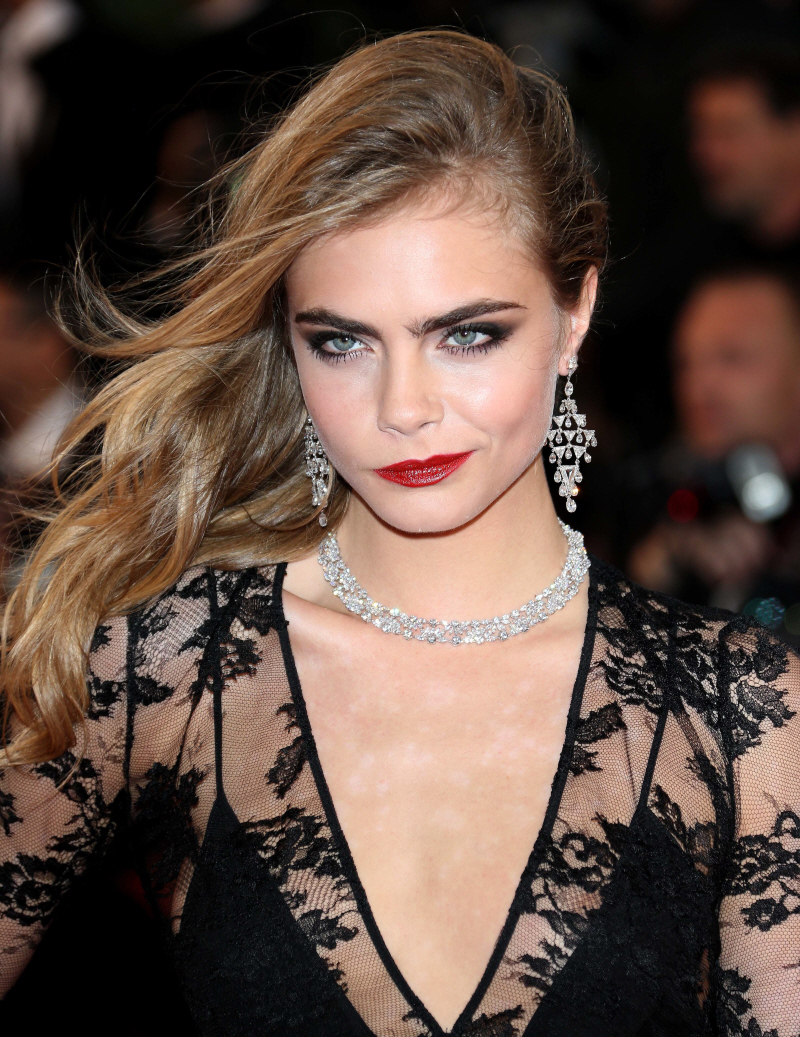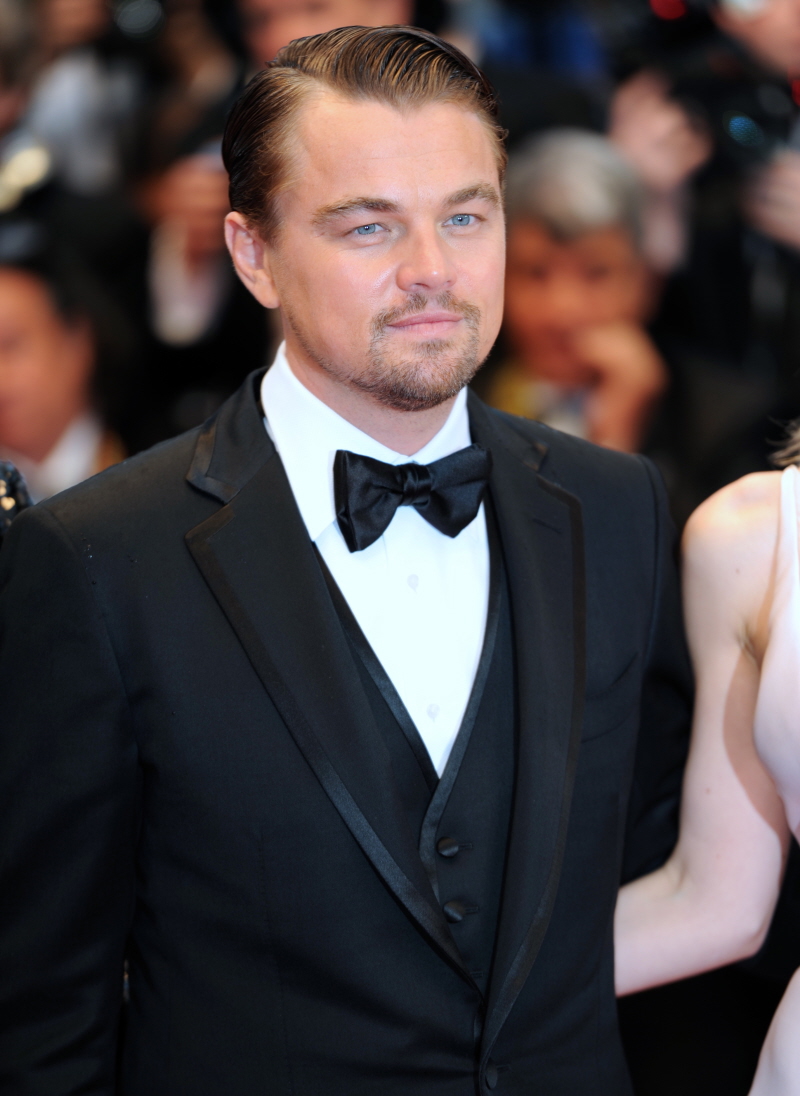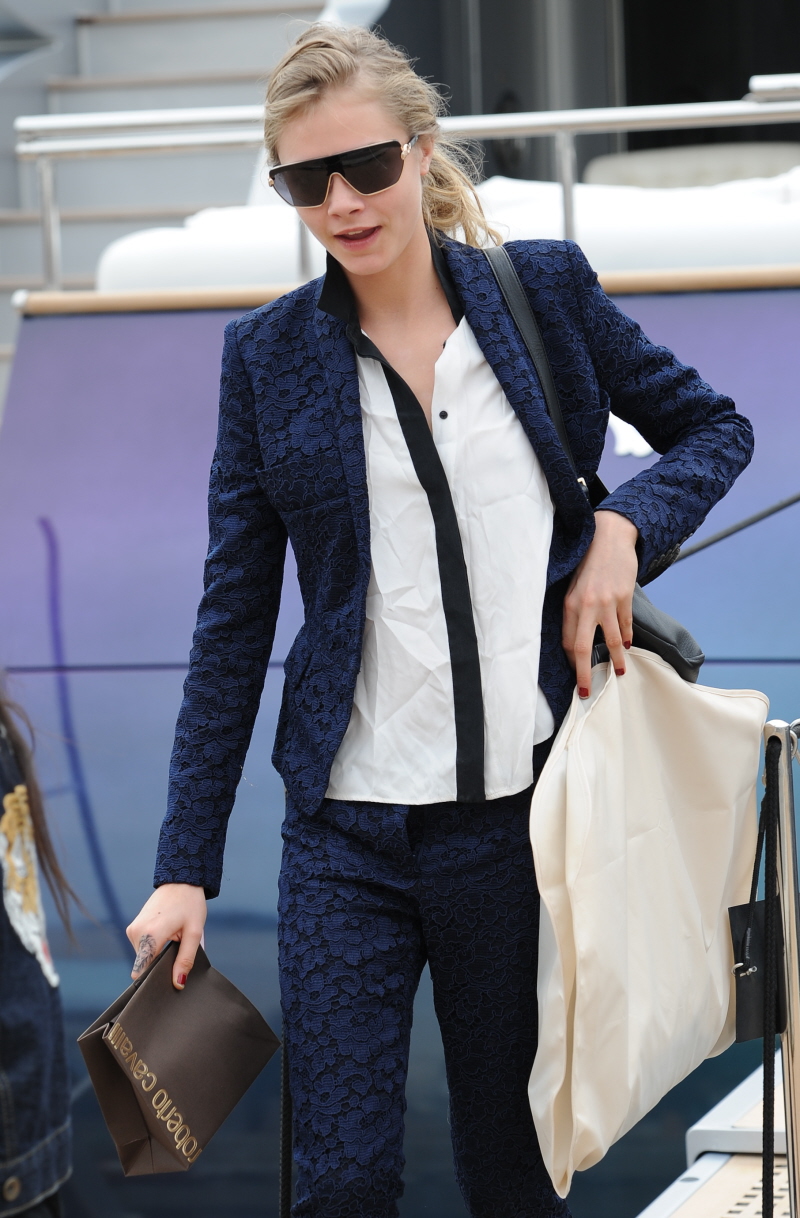 Photos courtesy of WENN.