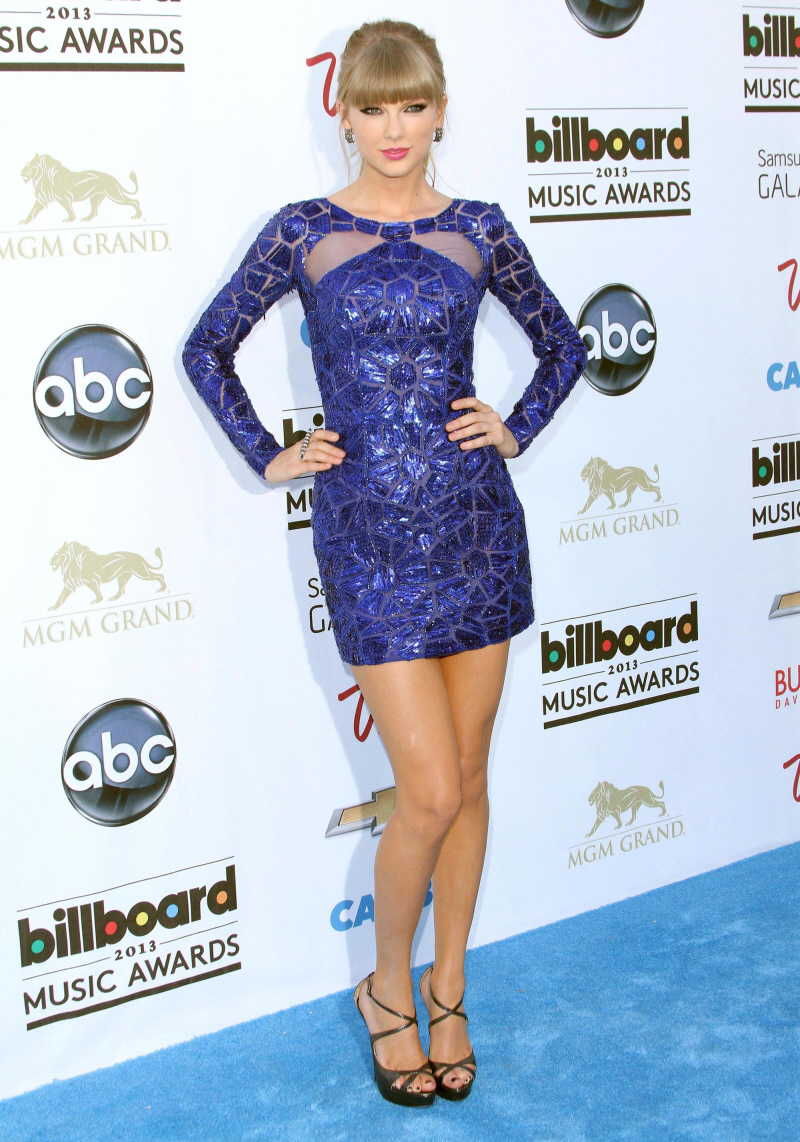 Taylor Swift was the big winner at last night's Billboard Music Awards, which shouldn't come as some big shock. I didn't watch them, but I saw some coverage and I was pleased to see that Swifty isn't doing that "OMG, LITTLE GIRL GASP!" thing that she usually does when she wins an award. Swifty ended up winning eight awards in total, including "Top Artist". You can read more about her winning streak here. I'd like to give her the award for "Best GIF of the BMAs" – go here to see.
Swifty wore this blue Zuhair Murad from the Pre-Fall 2013 collection. I am… underwhelmed. Swifty has two consistent red carpet looks: glittery, sparkly and tight OR long and flowy and princess-y. I am happy that she didn't do a full-length gown and I'm glad she chose a bright, pretty color. But the design of the dress is just kind of… boringly showgirl. And OMG, please Swifty, please change your bangs. They are terrible. Also: what's going on with her bolt-ons? I know she had them at one point, but I'm starting to wonder if she had the first ones taken out and she had smaller ones put in.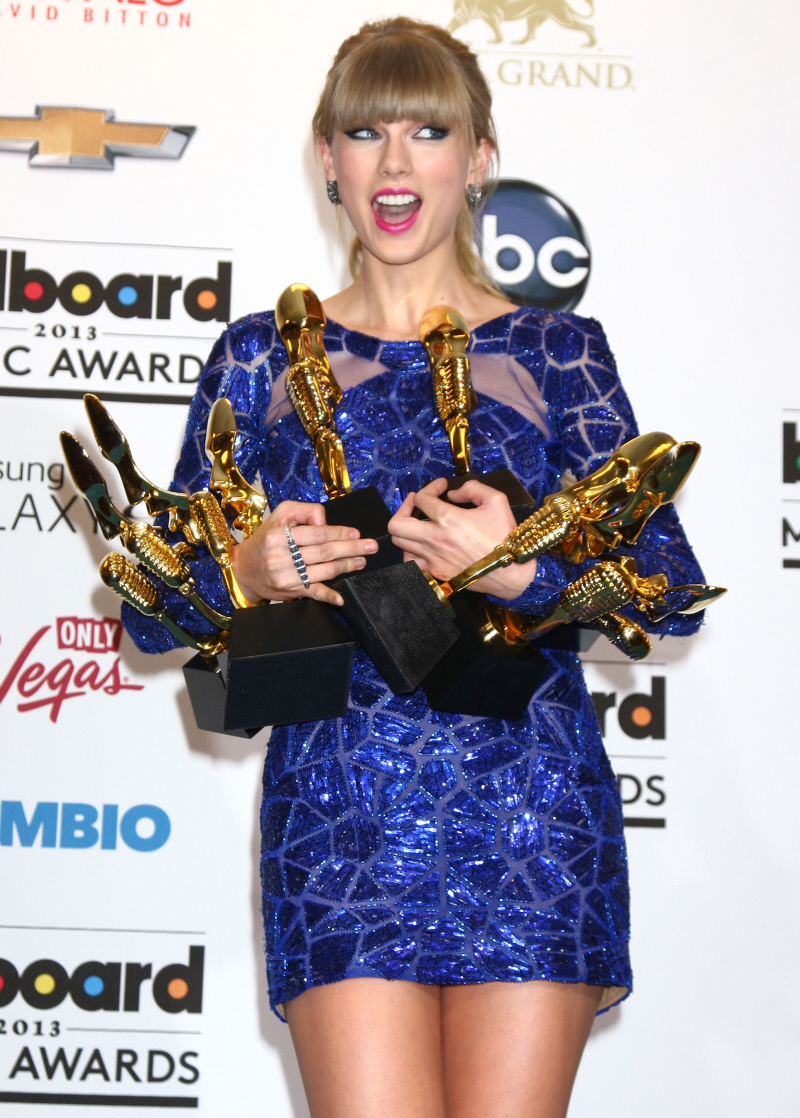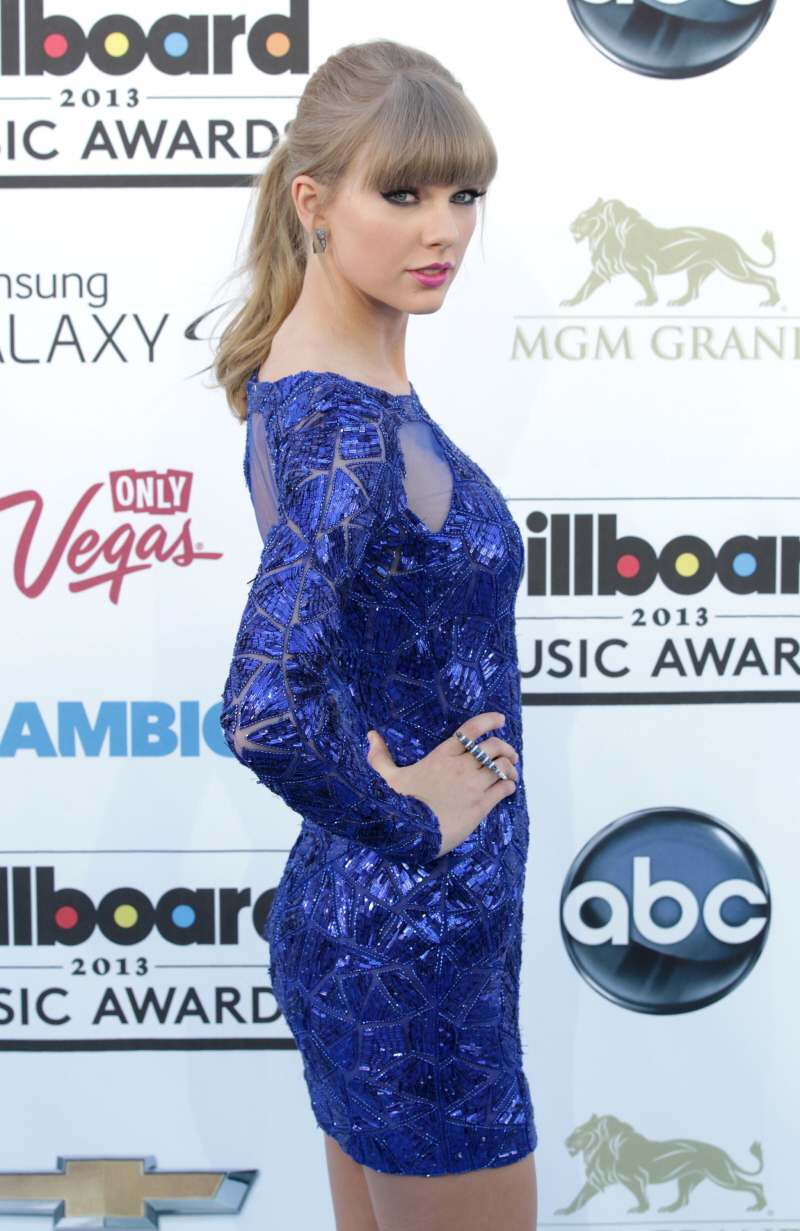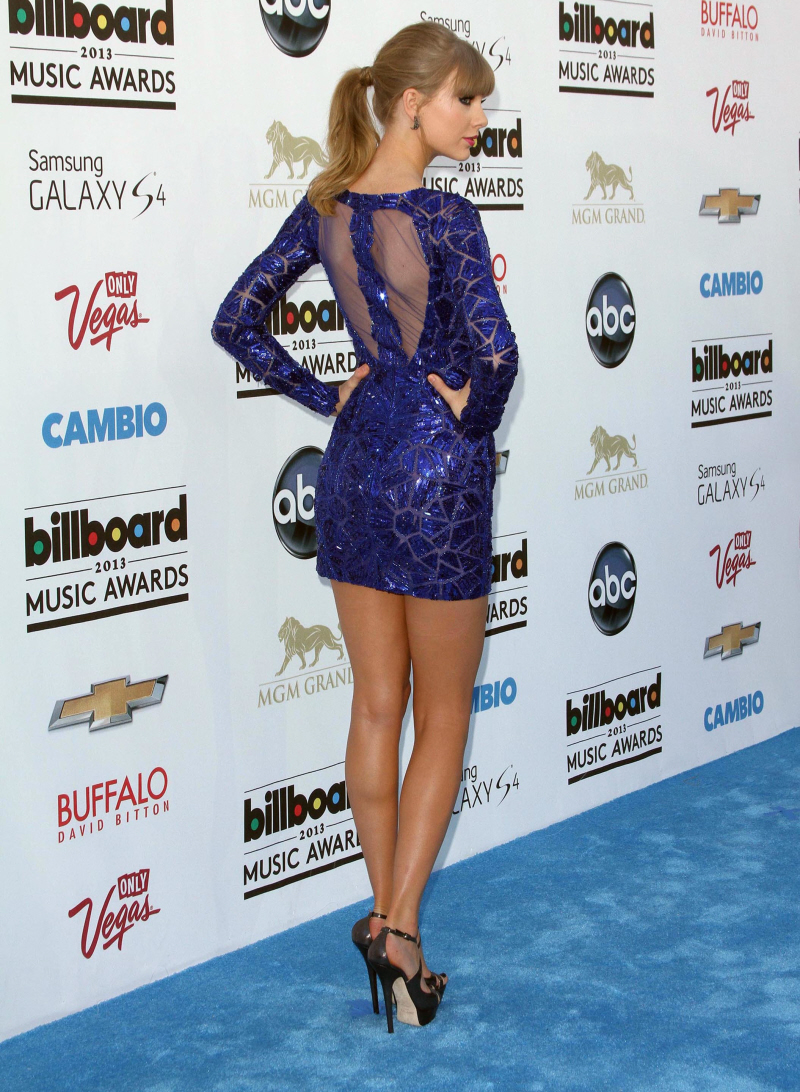 Shania Twain was also there! I think so much of Shania's beauty, and I have my fingers crossed that she hasn't and won't ruin her face with lots of plastic surgery and Botox and such. Shania wore Pavoni by Mikael D. Very princess-y. I bet Swifty wishes she had worn this.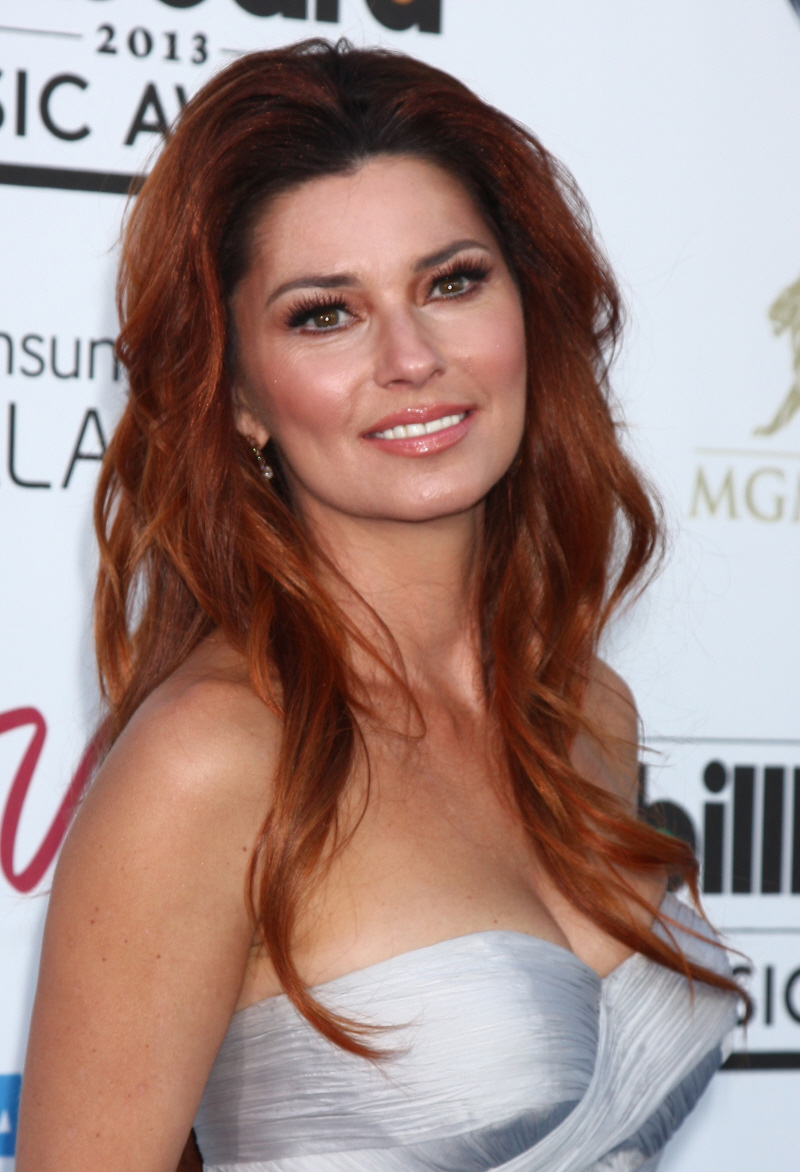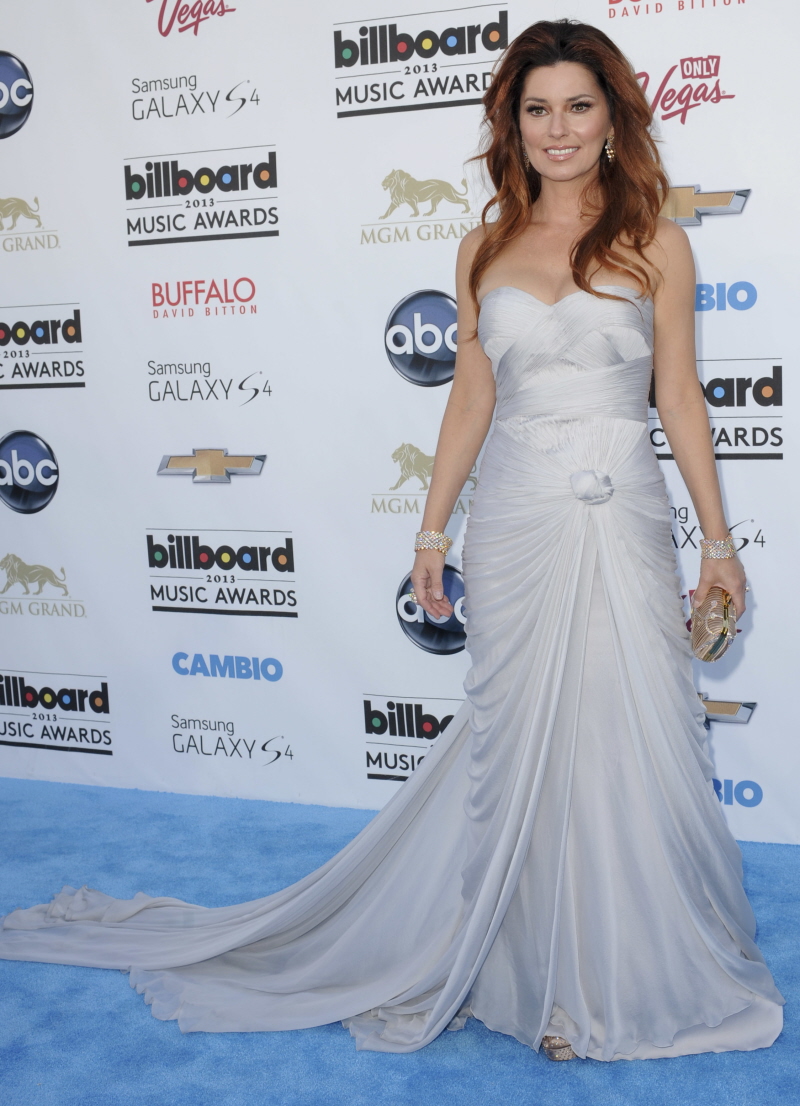 Photos courtesy of WENN.