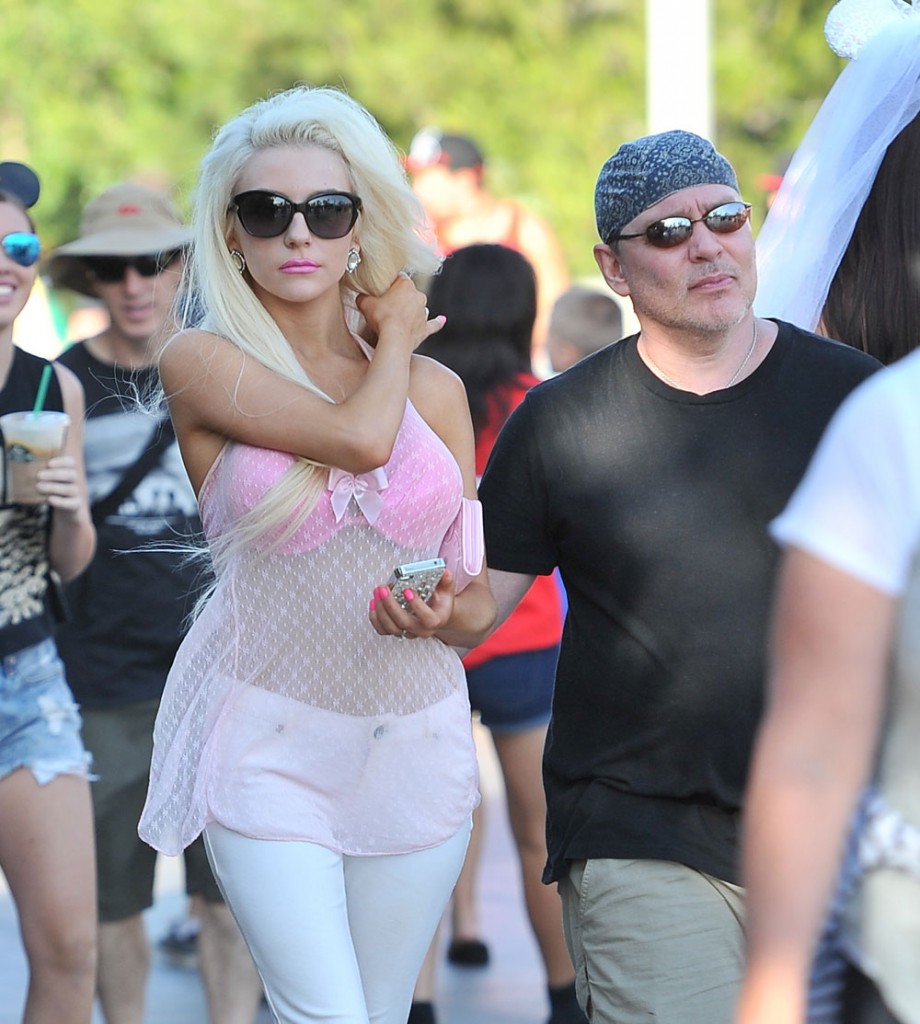 These are some disturbing photos of Courtney Stodden, 18, and her 52 year-old husband, washed-up actor Doug Hutchison, at Disneyland on Monday. All photos of Courtney are disturbing, though. She looks like a parody of a person, like a Saturday Night Live character who is so one-dimensional the bit gets boring in the first minute. Courtney isn't in on the joke, though, she's just a kid trying to be "sexy" and she's dead serious about it. Courtney reminded E! that it was her second wedding anniversary with her husband/dad, and that they were spending it at "the sexiest place on earth." Gag.
The May-December couple celebrated their second wedding anniversary today at the famed theme park in Anaheim, Calif. Or, as Courtney, 18, put it, "I'm spending my anniversary at the sexiest place on earth."

In addition to enjoying the rides and endless other sights that Disneyland has to offer, Doug treated his missus to a pair of pink polka-dot Minnie Mouse ears that just so happened to match her bright-pink pout.

Asked what two years of matrimony have taught her, Courtney exclusively told E! News, "The thing I've learned most in the last two years in marriage is that compromise is key."

And, as for the haters who never thought the 18-year-old and her 52-year-old actor hubby would make it this far, she said, "Nobody can predict the future."
This could also be cross-promotion for Courtney's just-announced solo sex tape, made in the style of Octomom (presumably). She's 18 and she's surely angling for some kind of adult film career, since Internet infamy and lesser gigs on reality television probably haven't paid off her.
Getting back to these photos, what would you say to your kid(s) asking you about these creatures while you're on the (expensive) family vacation of a lifetime? Would you tell them the lady was dressed up for a costume party? To my eight year-old I would say that sometimes people dress in ways we don't understand and that he shouldn't stare. At least you wouldn't have to explain Courtney and Doug's age difference to your kids, since it's not that obvious when they're together. How does Courtney get around in those heels, though? There's a lot of walking at Disney and it seems like her feet would be throbbing after a few minutes.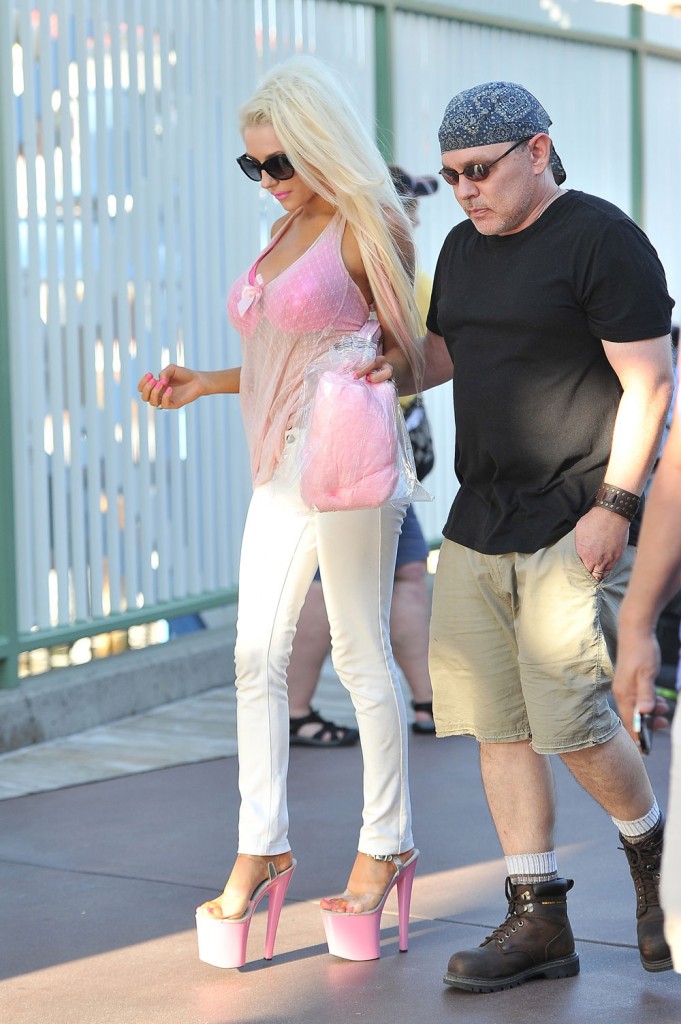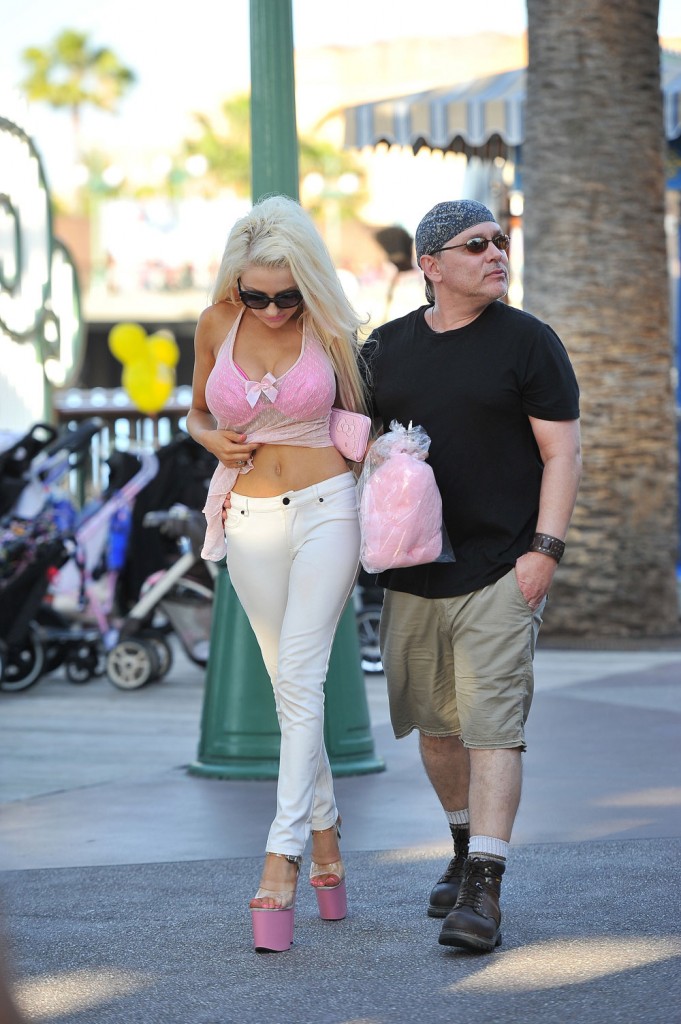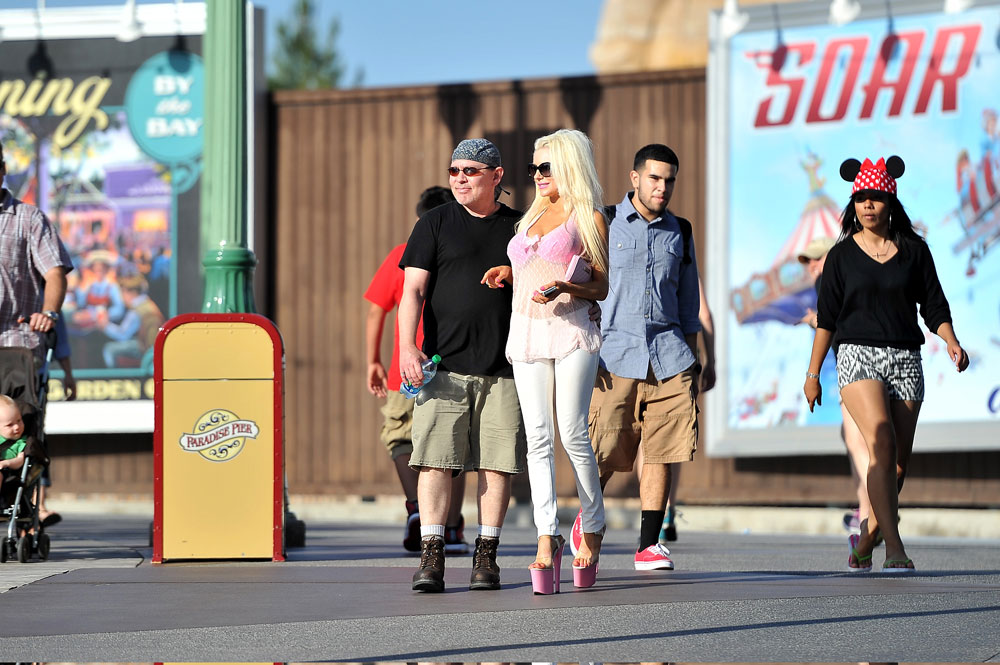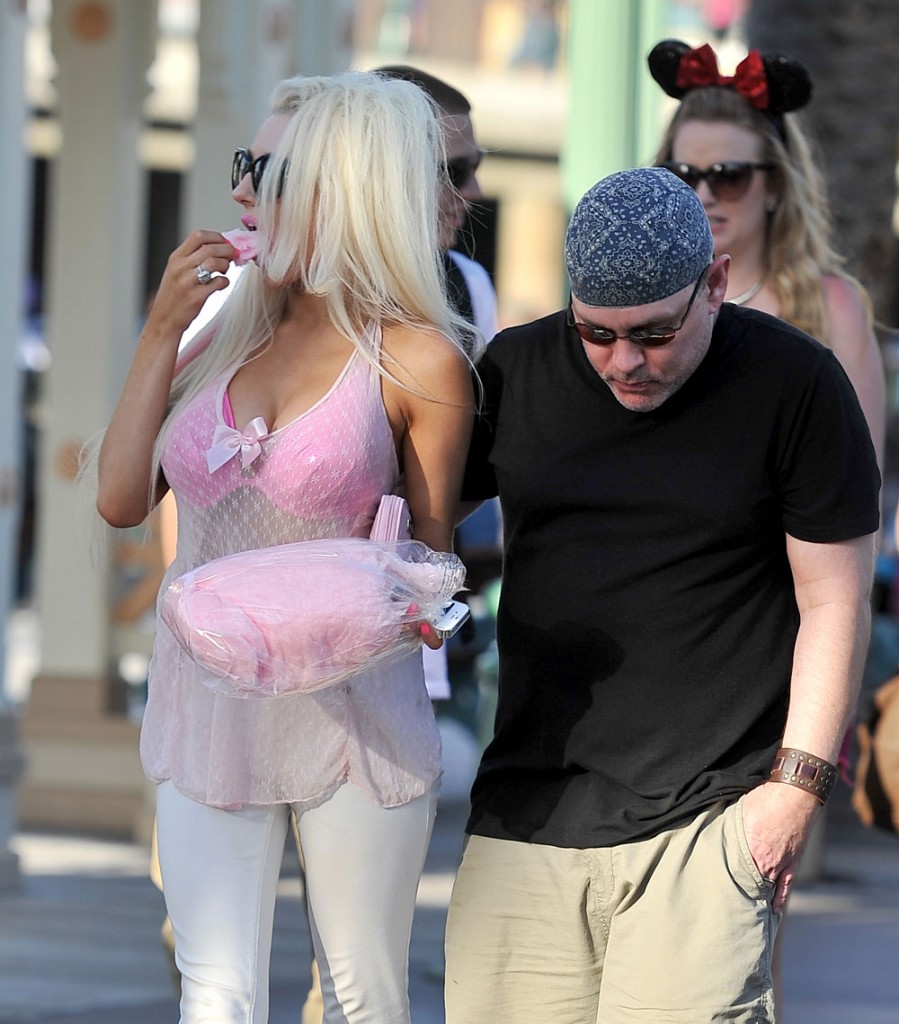 Photo credit: WENN.com