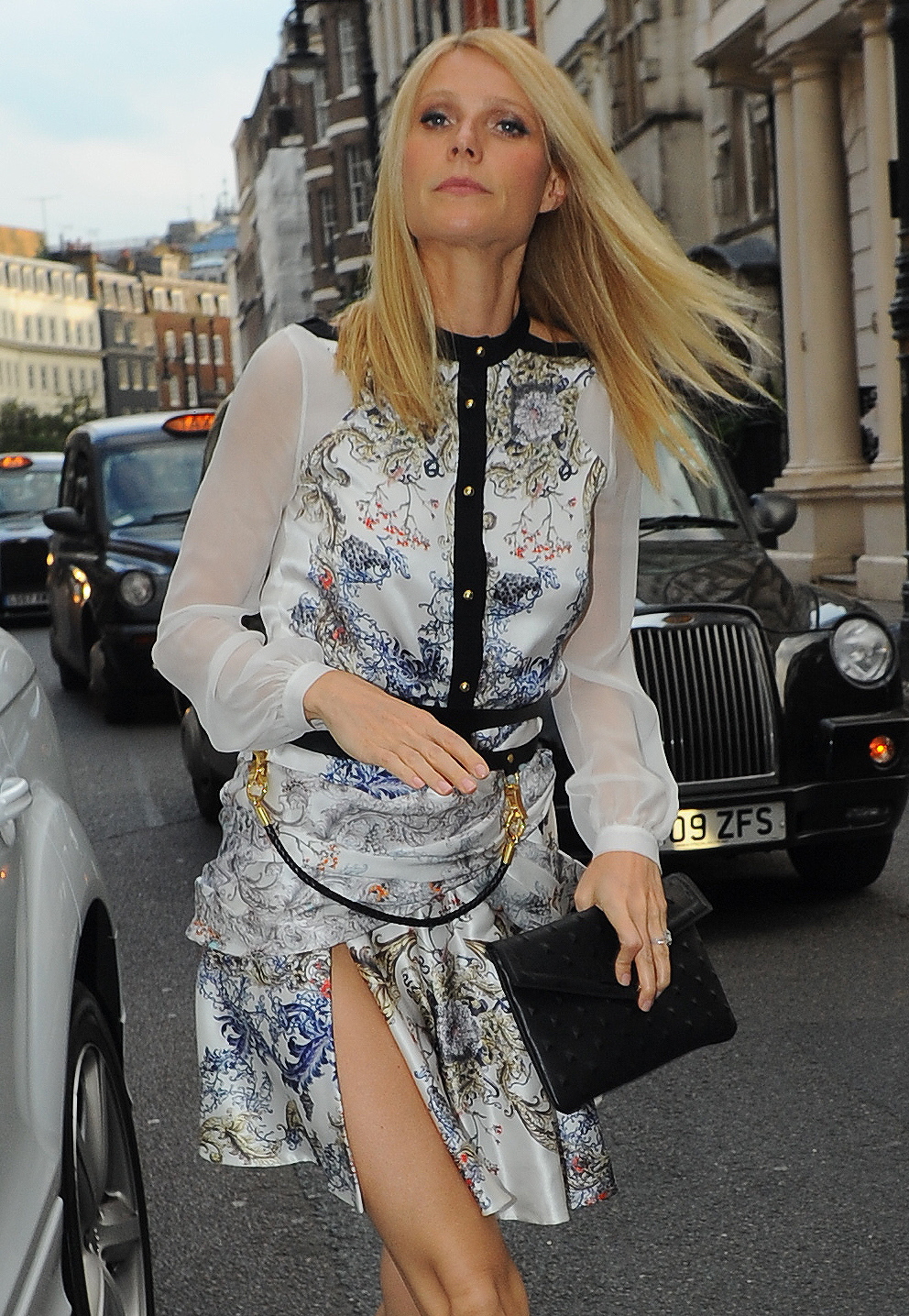 Here are some new photos of Gwyneth Paltrow headed into a party at Mark's Club in London last night. Do you like her dress? I don't. There's too much fug detail all at once, all in one dress. Sheer sleeves AND patterned fabric AND black piping AND a weird gold and leather faux-belt AND a waist ruche AND a skirt slit? It's too much bad design concentrated in one outfit. Plus, Gwyneth's styling sucks.
In other Goop news, we've discussed this before, but there are new details: Goop's BFF Tracy Anderson is starting a new food-delivery service for the rich and famous. It's called "The Food Program by Tracy Anderson" and it sounds just like The Zone Diet which was popular in the late 1990s in Hollywood – The Zone people would deliver specialized diet food to your house for an exorbitant cost. Tracy's "Food Program" costs $54.95 per day for 14 days ($840 for two weeks worth of diet food), and Tracy credited Gwyneth for coming up with the recipes, saying that Gwyneth was "instrumental in helping create the program… She's in the kitchen to make things taste insanely amazing and I'm in the kitchen getting weight off of people." I would be willing to bet that Gwyneth invested heavily in The Food Program too, considering Gwyneth gave the seed money (and then some) for Tracy's latest gyms and all of Tracy's programs and such.
Hilariously (to me), when Tracy was promoting The Food Program, she ended up slamming one of Gwyneth's favorite things in the world: juice fasts/cleanses!
Tracy Anderson hates juice cleanses as they encourage unsustainable "extreme dieting". The Hollywood fitness guru is responsible for toning and honing some of the finest figures in the entertainment industry. Tracy is known for being business partners and close friends with actress Gwyneth Paltrow, but has controversially disagreed with the Goop founder's views on juice diets.

Gwyneth has previously advocated the use of the juice cleanses to help shift weight fast, but health and fitness expert Tracy says they are to be avoided at all cost.

"I 100 per cent hate them. I think it's a really unfortunate trend, and it's not a sustainable weight-loss program. Plus, once you puree anything, you lose nutritional value by the second. You're drinking calories: If you're going to drink that many calories, you might as well eat anyway. It's extreme dieting," Tracy ranted to Allure magazine. "Skinny is not the end all for beauty – a lot more goes into being beautiful than [whether you] have extra weight on you."

Tracy's clients have included Jennifer Lopez, Courteney Cox and her biggest fan Gwyneth. The trainer explained her latest project, which is an expansion of her fitness empire, including food as well as exercise programmes.

Tracy chatted about her US food-delivery program, which launched earlier this month.

"Nutrition is something I've been in for 15 years. When I started the [Tracy Anderson] Method, part of transforming these women was making sure they lose weight as their muscular structure changes. It takes time to get good at fitness, and nutrition is a huge component to wellness. I don't like people to live on diets," she explained.

"There's so much confusion out there – from protein bars to shakes to diets to counting calories. I became frustrated with what's being sold as diets to help people lose weight. They're not sustainable and they're pumped with chemicals – if you leave it to people to calorie-restrict, they'll be like, 'Oh, I'll have my soy latte because it's this many calories, and then I'll have this little Weight Watchers cake.'"
Damn! Tracy is really going after Gwyneth's most favorite thing in the world, her beloved juice cleanses. Of course, I seriously doubt Gwyneth really does "cleanses" for the actual cleansing. She just uses juice cleanses as a way to explain her eating disorder and to promote unhealthy eating and dieting habits to her followers. Also – I don't understand how pureeing food makes it lose nutritional value? I'm not a nutritionist, obviously, but is pureeing food really that terrible?
Here's your extra-credit assignment. Write a 100-word essay parsing this sentence: "Skinny is not the end all for beauty – a lot more goes into being beautiful than [whether you] have extra weight on you."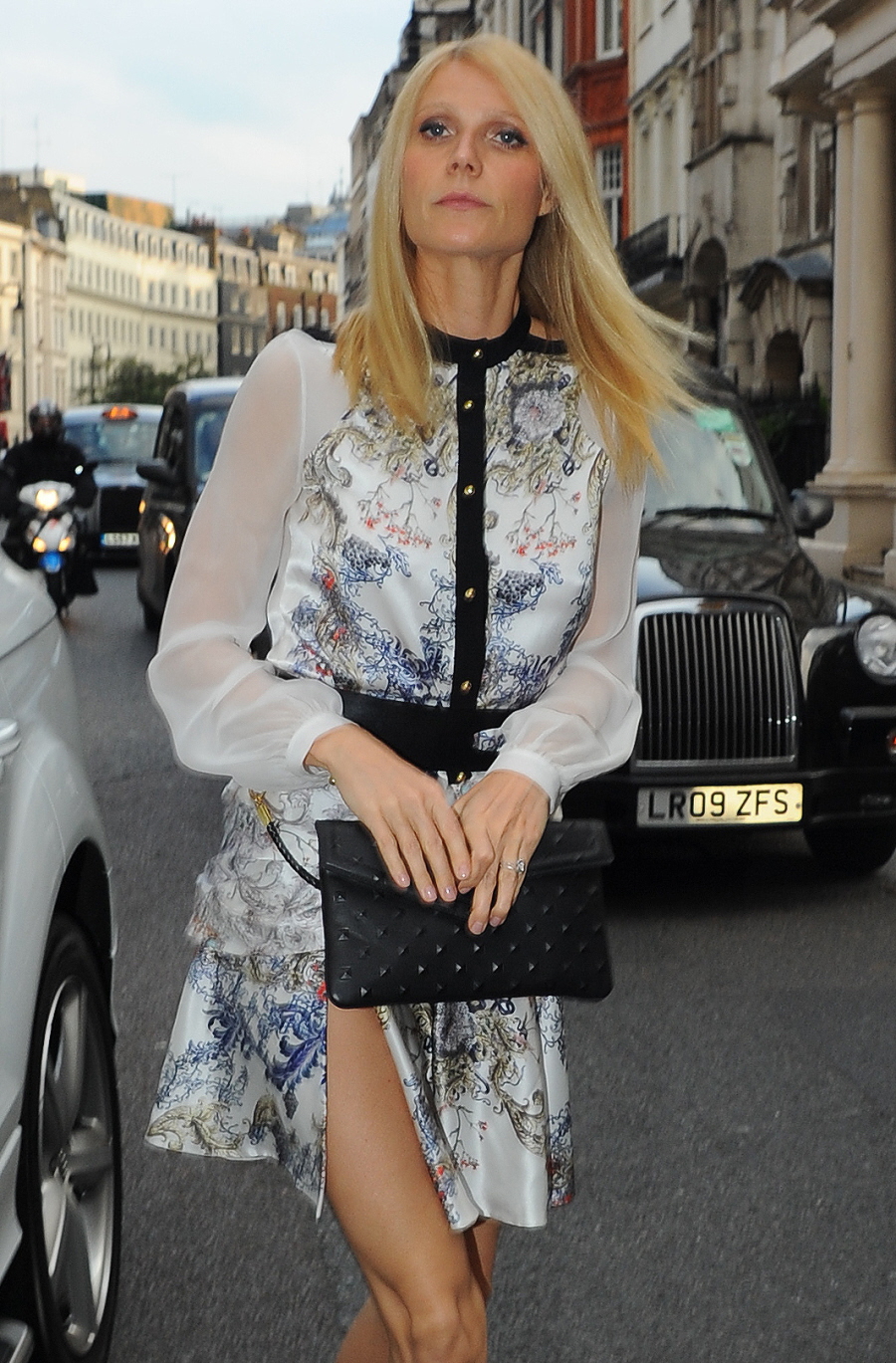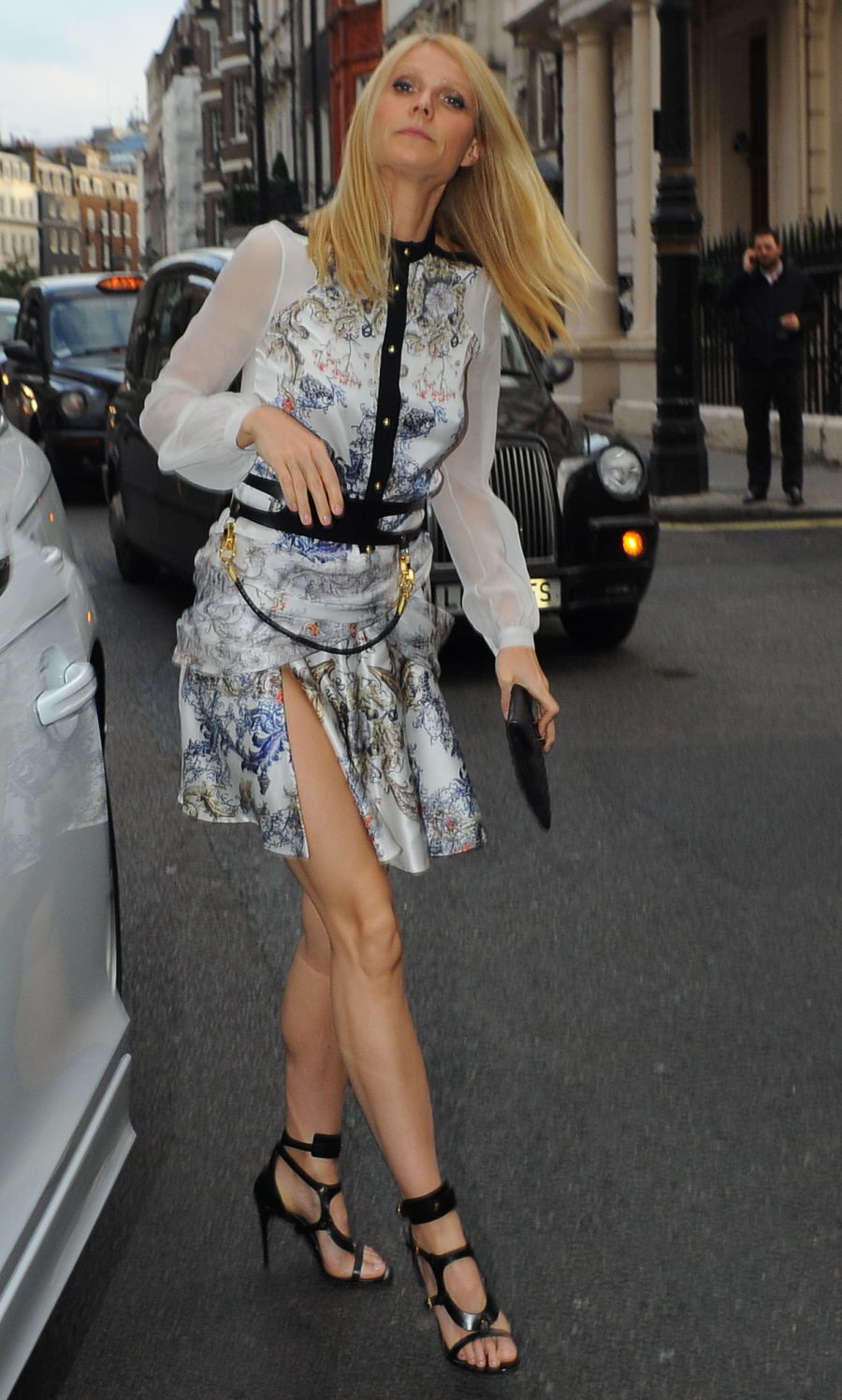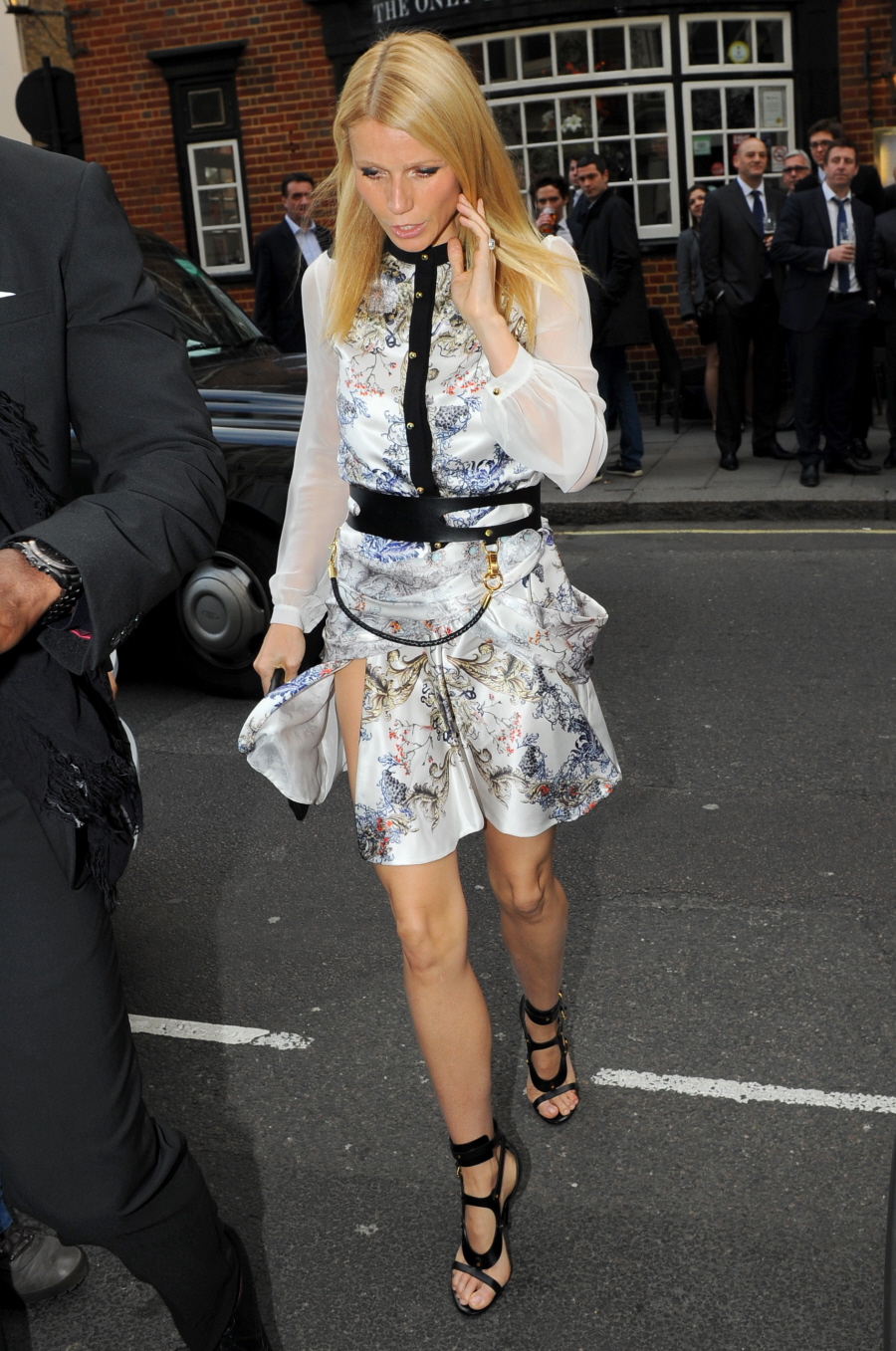 Photos courtesy of WENN.