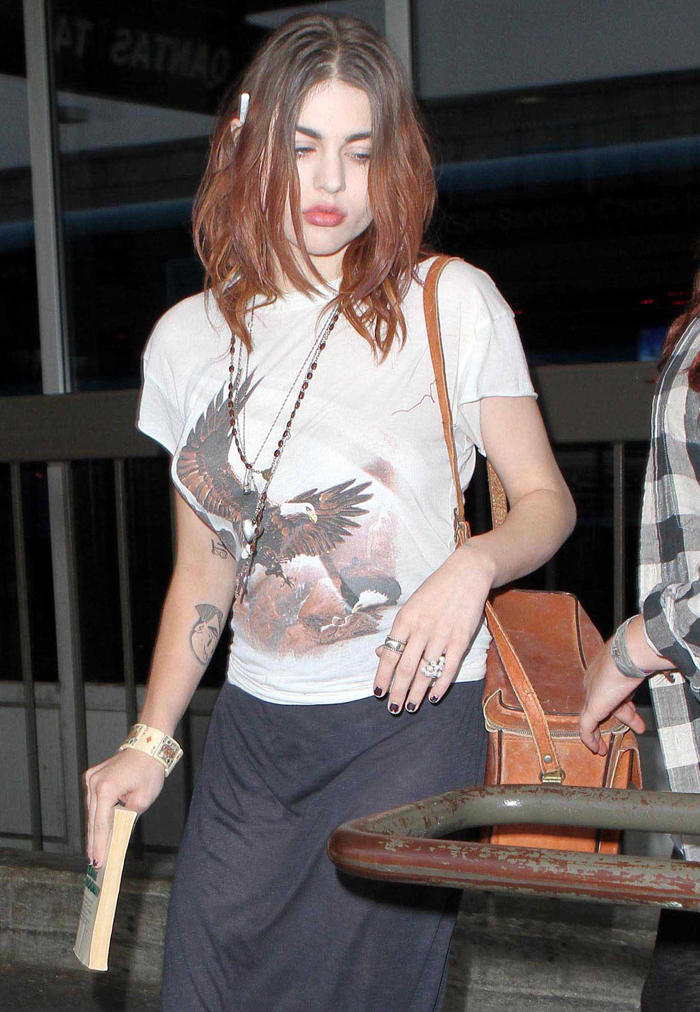 The more I think about this story, the uglier it seems. A few evenings ago, two moderately famous members of the social media generation were self-righteously tapping up a storm on Twitter, and things got hairy. Apparently, 17-year-old Kendall Jenner was acting like a teenager (as should be expected, since she is one) and tweeted that she'd prefer if "things could be easier" in life. In response, 20-year-old Frances Bean Cobain unleashed some fury by sending out several consecutive tweets that labelled Kendall as "a f—ing idiot" and "self-absorbed" because Kendall dared to vague-tweet about her own problems instead of appreciating that she's not dealing with "CANCER, famine, poverty, draught, disease, natural disasters, Death."
Sigh, such drama. Frances then went on to praise her own "high IQ," which I don't doubt that she possesses in spades. However and as much as I appreciate that Frances hasn't followed the path of the typical celebuspawn, I think she's being a bit harsh with Kendall. First off, Kendall is still a kid, and she's grown up in the midst of the most self-absorbed family in recent pop-cultural history. Yes, she says some slightly dumb things at times, but she also seems pretty depressed to be trapped in Kardashian land. Can you blame her?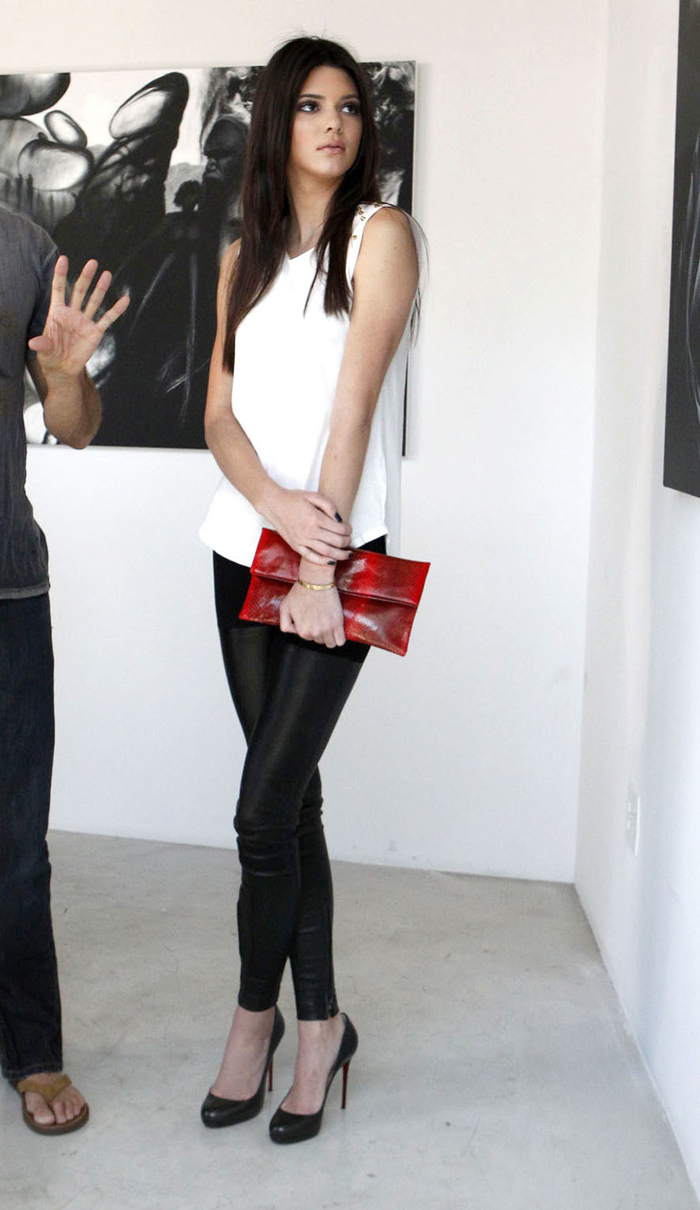 Naturally, both girls have since deleted the relevant tweets, but I managed to capture a few of the latter ones. Interestingly enough, Frances retweeted her mother in the aftermath of this Twitter fight. Here's a few tweets and some fill-in-the-blank work on behalf of the Mail: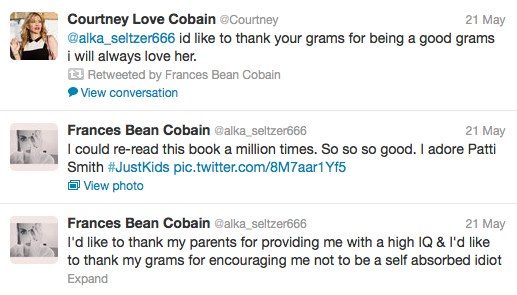 She lives a life of immense privilege that she and the rest of the Kardashian clan broadcast for all to see.

So Kendall Jenner's tweet on Tuesday night in which she wished "things could be easier" set the Twittersphere alight, with followers blasting the 17-year-old for being ungrateful for all her good fortune.

Chief among the detractors was Frances Bean Cobain, 20, who sounded off with a series of tweets lambasting the reality star, calling her a "f–king idiot" for being so "self-involved."

Courtney Love's daughter didn't hold back with her harsh words, declaring: "i'd rather be a scumbag than a f–king idiot. Praise high IQ's, good taste & awareness about the state of the world."

"oh ya, not to mention, CANCER, famine, poverty, draught, disease, natural disasters, Death. F–k, Humans are so self involved," she added.

Not content to stop at that, Frances Bean wrote: "oh shh. There are kids on earth abandoned&homeless who forcibly drink contaminated water because clean water isn't accessible."

The artist was obviously still stewing about the tweet, as she later wrote: "I'd like to thank my parents for providing me with a high IQ & I'd like to thank my grams for encouraging me not to be a self absorbed idiot."
[From Daily Mail]
Honestly, I dig the Bean, but I think she went too far with Kendall the other night. Like Kendall, Frances also has it pretty easy as far as monetary concerns go, and I don't see her running off to third-world countries to help out or anything. Yeah, Frances has a crazy mom, but she's got that in common with Kendall as well. These two girls are a lot more alike than either one of them would care to admit.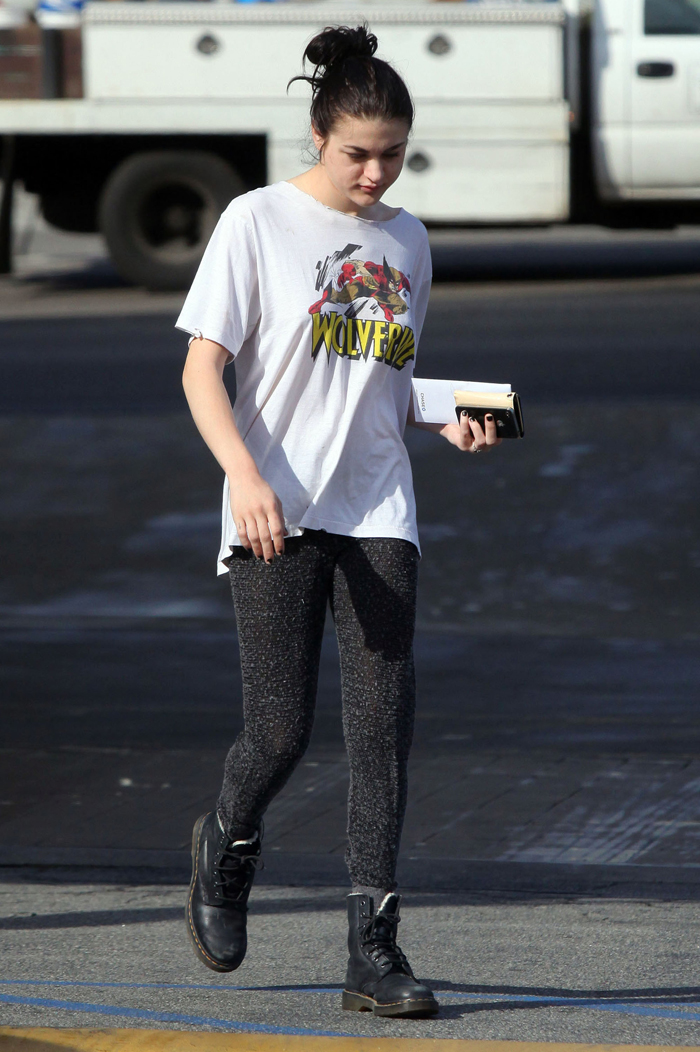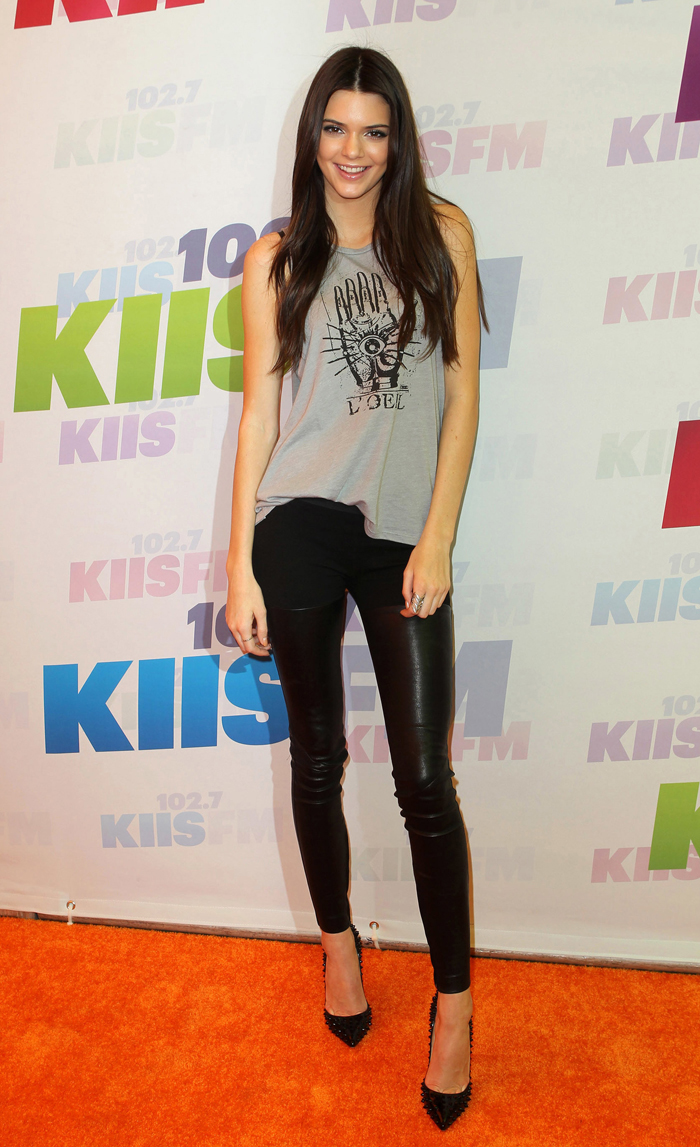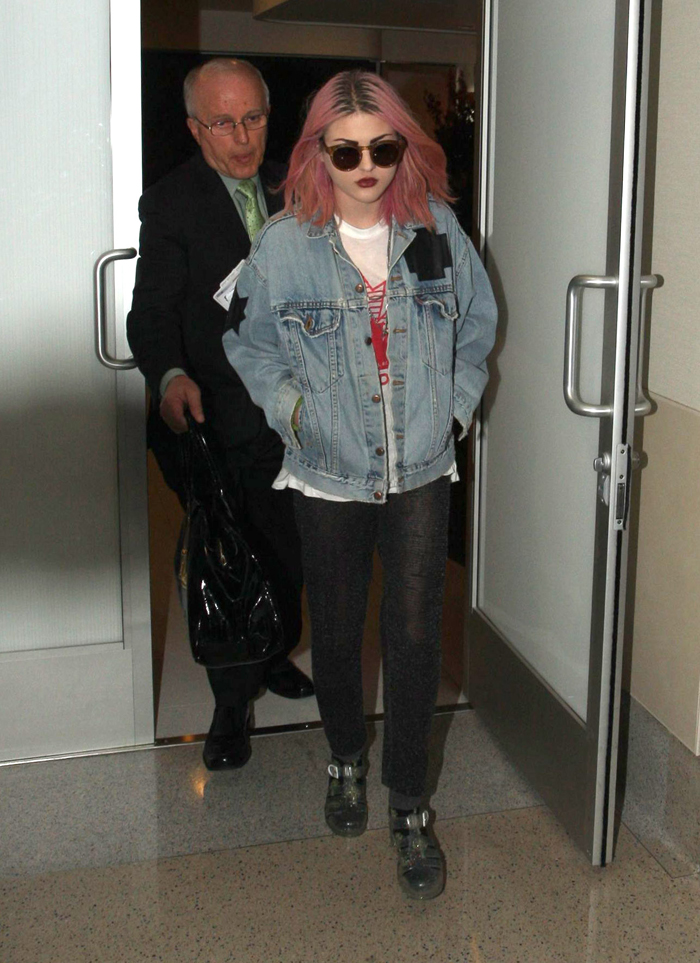 Photos courtesy of Fame/Flynet and WENN