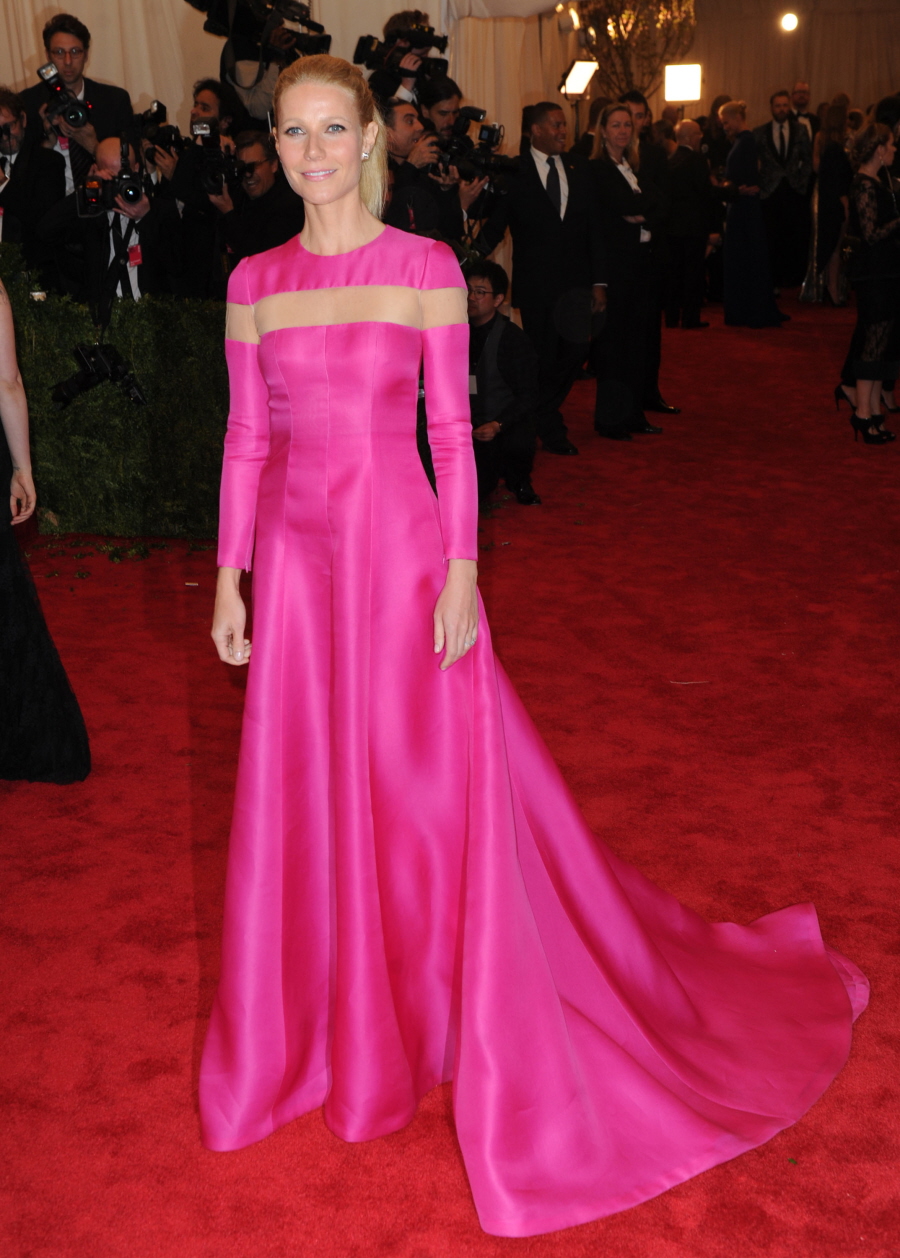 Just after this year's Met Gala, Gwyneth Paltrow trotted over to a USA Today journalist and snotted out this nasal complaint: "I'm never going again. It was so un-fun. It was boiling. It was too crowded. I did not enjoy it at all." The Goop had spoken, and the Goopy subtext was that Gwyneth is simply too elite, too fancy, too special, too high-brow, too exquisite to mingle with the peasantry of the Met Gala. But what if we were ignoring a particular part of her complaint? "It was boiling," Goop wept. I will believe that. It must be a special kind of hell to be wearing thousands of dollars of couture and a full face of makeup and have to sit in some overcrowded, drama-filled, humid tent/building. So Gwyneth was probably overheated and she was sweating like a peasant. So maybe that's why people are now saying her body odor was the REAL uninvited guest:
Gwyneth Paltrow may be the "World's Most Beautiful Woman" but she sure doesn't small like it! Gwyneth had terrible body odor at the Met Gala on May 6th, an eyewitness told The Enquirer – but no one at the swanky red carper event had the guts to tell her.

"Poor Gwyneth looked picture-perfect, but it must have been the hot lights that caused her to be a little strong on the nose," said a source who got a little too close to Gwyneth. "It was pretty pungent, and I don't think she had a clue. I saw at least two people wave their hands in front of their noses after passing her."

A close friend of Gwyneth insists she isn't usually a stinker, but admits that sometimes Gwyneth – like other celebs – does have problems with excessive sweating when she's under the glare of strong lighting.

And making matters worse, health-conscious Gwyneth refuses to use deodorant with aluminum, opting for more natural – and often less effective – solutions.

"Gwyneth has heard that aluminum is supposedly carcinogenic, and that putting an aluminum-based deodorant directly on those sensitive armpit glangs can increase the chances of breast cancer."

But the less toxic alternatives – like crystal rock deodorant – tend not to work as well.

"Is she's trying out new deodorants, she's bound to fail with some of them… but Gwyneth tells pals she'd rather be smelly than dead."
[From The Enquirer, print edition]
Goop's armpits have more drama than Kanye! Wasn't there a similar complaint about… Johnny Depp and Leonardo DiCaprio or something? Yeah. What is it about celebrities and their anti-deodorant thing? Yes, aluminum-based deodorants aren't the best thing in the world, but YOU ARE NOT EATING THEM. And if the choice is between rubbing something sort-of not-great under your arms and being noticeably stinky at a major event, what would you choose? Seriously?
Anyway, I love the idea that Gwyneth refuses to go to the Met Gala ever again because she had body odor like a peasant. The horror!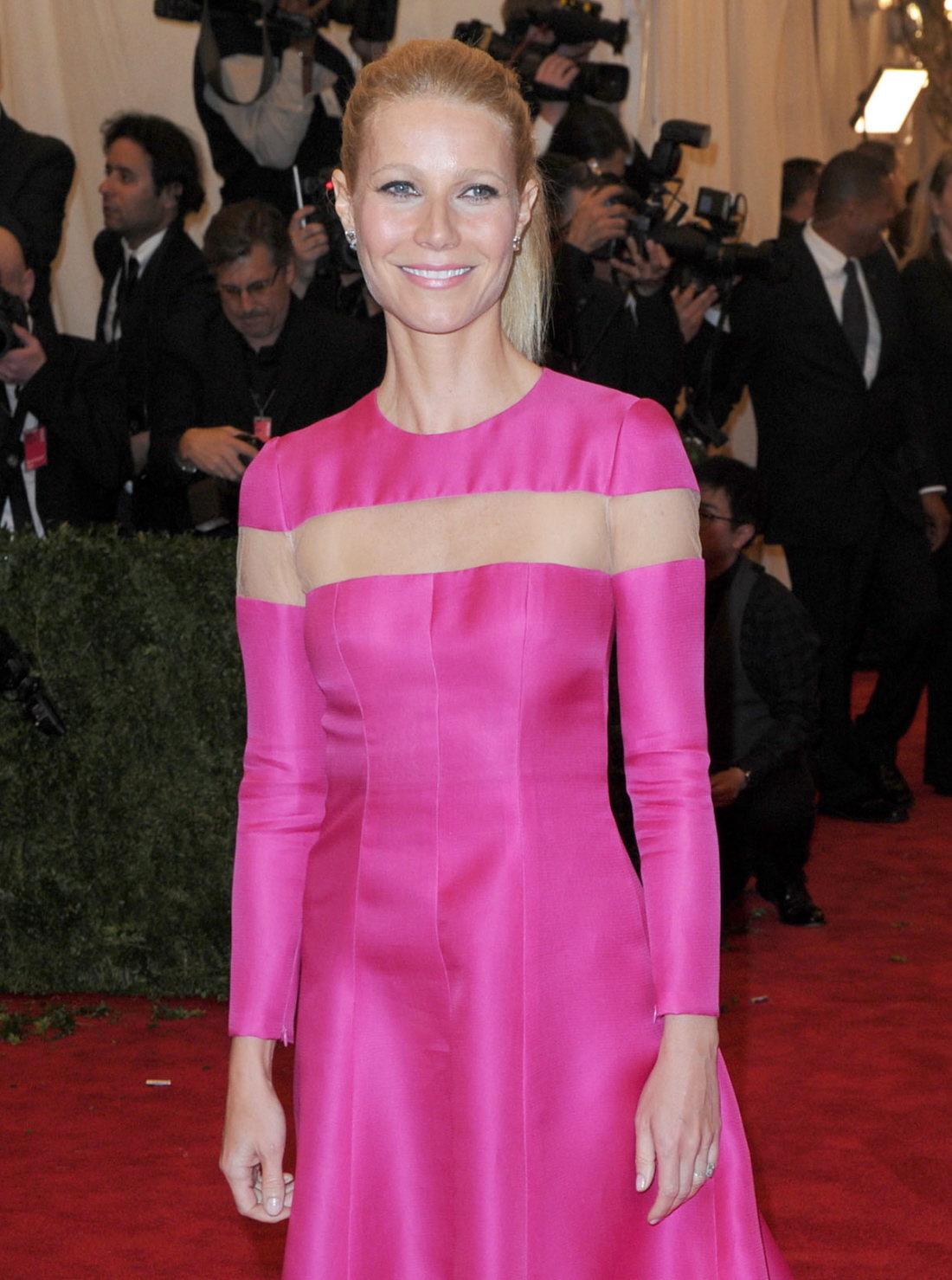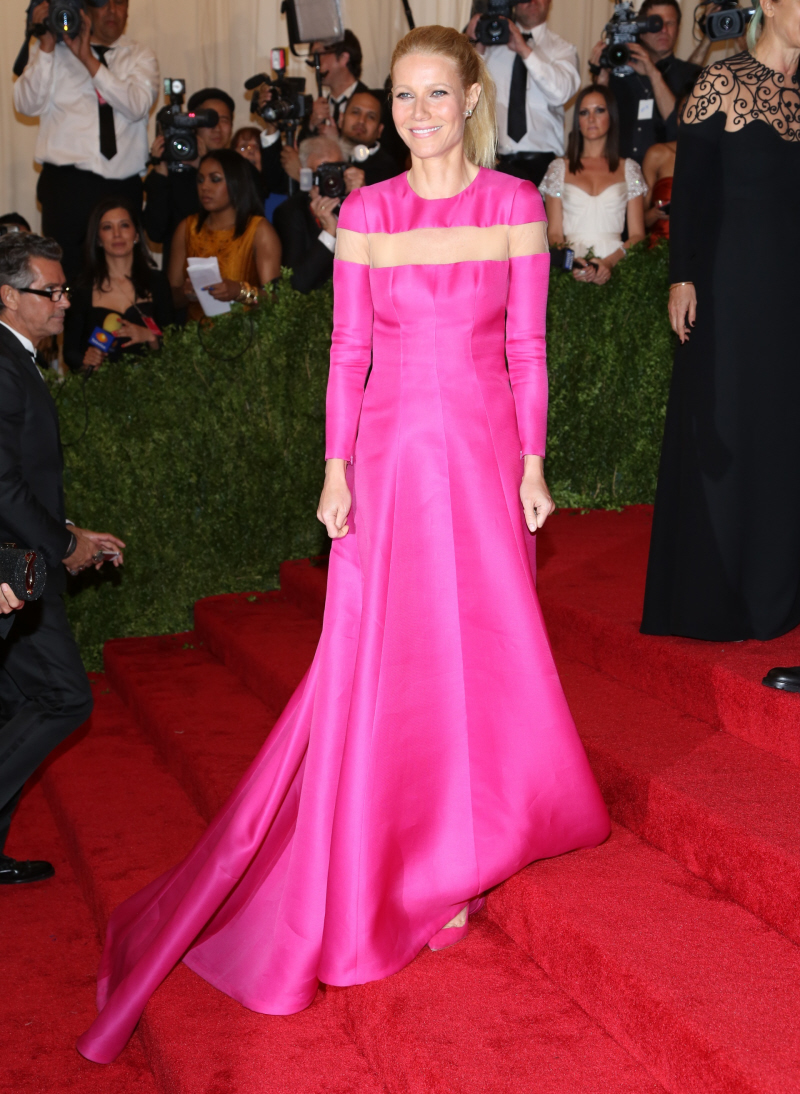 Photos courtesy of Fame/Flynet and WENN.