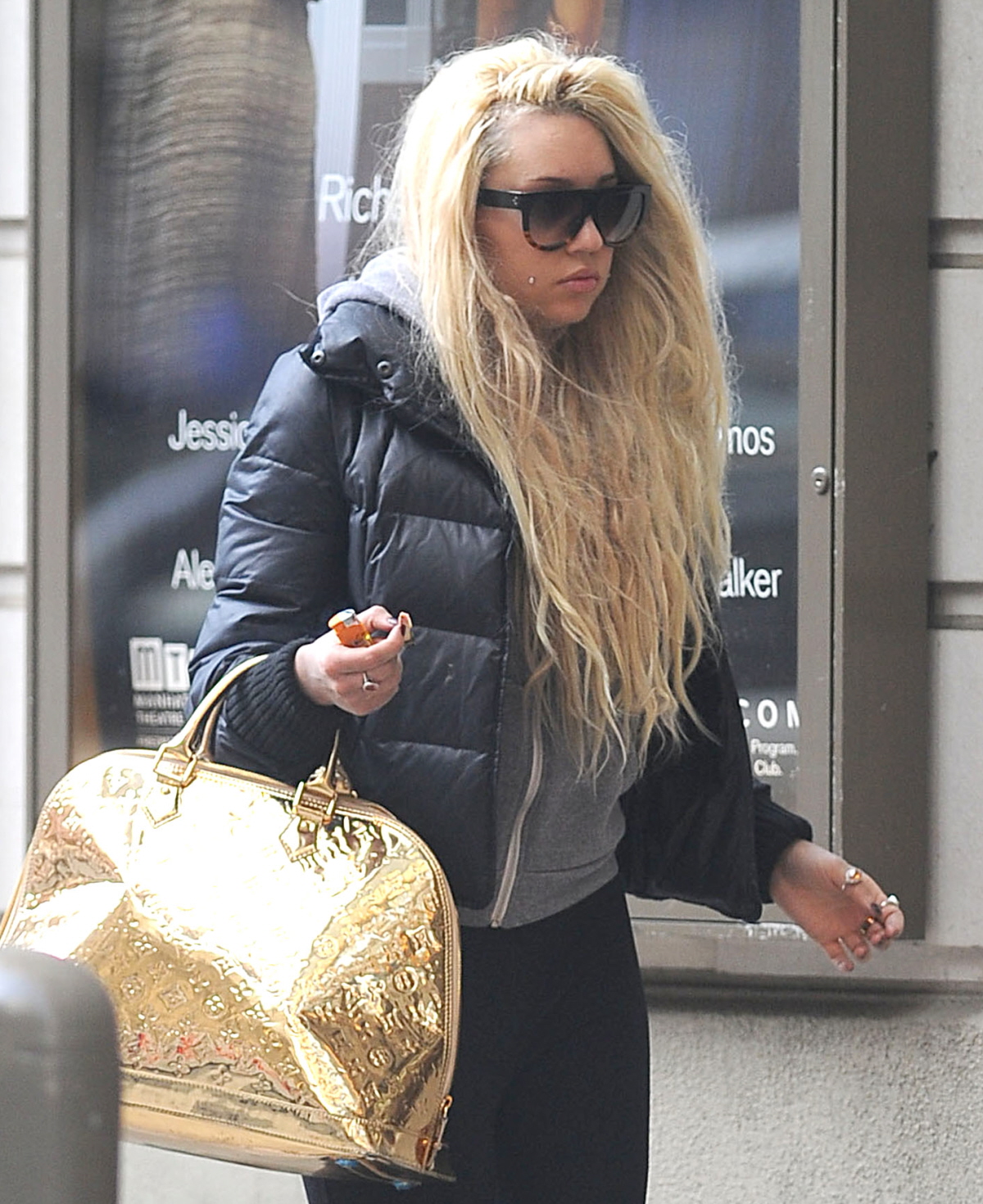 Amanda Bynes is still on Twitter. You know what this reminds me of? Lindsay Lohan circa 2009-ish. When Lindsay was still on-and-off with Samantha Ronson, do you remember? Lindsay would get all high and go on these long Twitter rants at and about Sam Ronson and you could barely understand her train of thought. For what it's worth, Amanda is WAY more comprehensible on her worst day than Lindsay was on her best day.
Yesterday we discussed some of Amanda's recent tweets, including her claims that an NYPD officer sexually assaulted her, how she doesn't drink or do drugs, how she's going to sue the NYPD and of course, we touched on her really offensive tweets to Rihanna. I just put a link to the Rihanna tweets because I didn't want to get into it, Amanda's tweets were SO offensive. And now Amanda claims that those Rihanna tweets were never sent by her. Via Amanda's Twitter: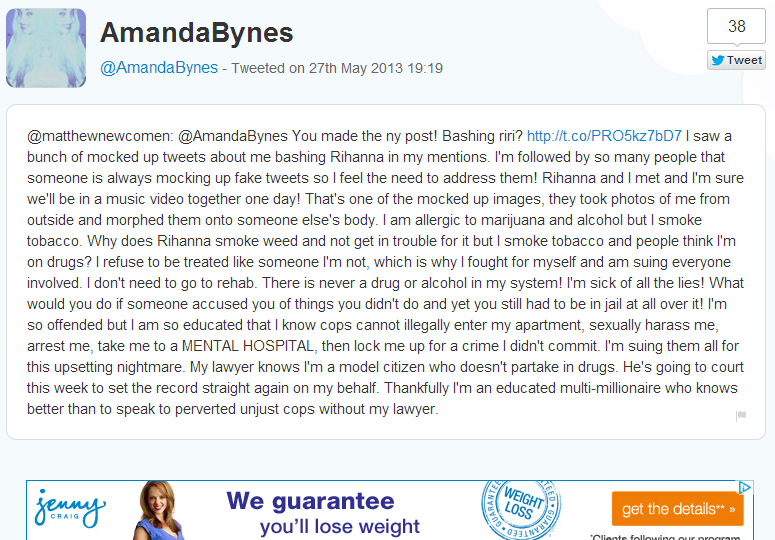 Everything from "Rihanna and I met and I'm sure we'll be in a music video together one day!" to "Thankfully I'm an educated multi-millionaire who knows better than to speak to perverted unjust cops without my lawyer" is pretty… amazing. Ugh. I don't know. What do you want me to say? Amanda also doubled-down (tripled-down) on her claim that her arrest was completely unjustified: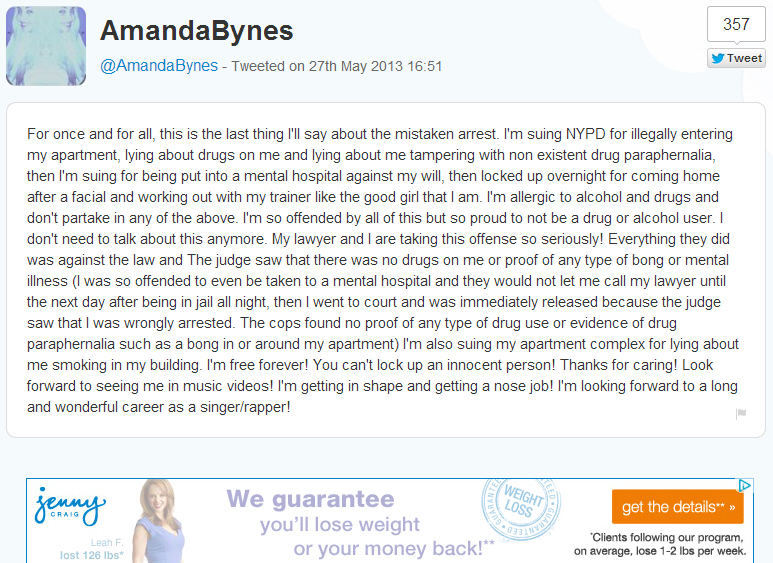 "Look forward to seeing me in music videos! I'm getting in shape and getting a nose job! I'm looking forward to a long and wonderful career as a singer/rapper!" Yeah. Don't get me wrong, I think Amanda has serious mental health issues. But I also think she's a narcissist who is trolling all of us to a certain extent. So I giggle a little when Amanda's Twitter rants are followed by an ad for Jenny Craig.
UPDATE: People Mag got a statement from the NYPD about Amanda's claims of sexual assault: "Police acted appropriately in arresting Amanda Bynes last Thursday, the New York Police Department said Tuesday, denying the actress's claim that an officer had groped her." The actual statement is: "Internal Affairs investigators have found no evidence to corroborate Ms. Bynes' allegations. To the contrary, a credible civilian witness who was with the officers throughout told investigators that none touched Ms. Bynes inappropriately or otherwise engaged in misconduct at any time." I'm kind of glad that the NYPD investigated and took Amanda's claim seriously. It makes her look worse.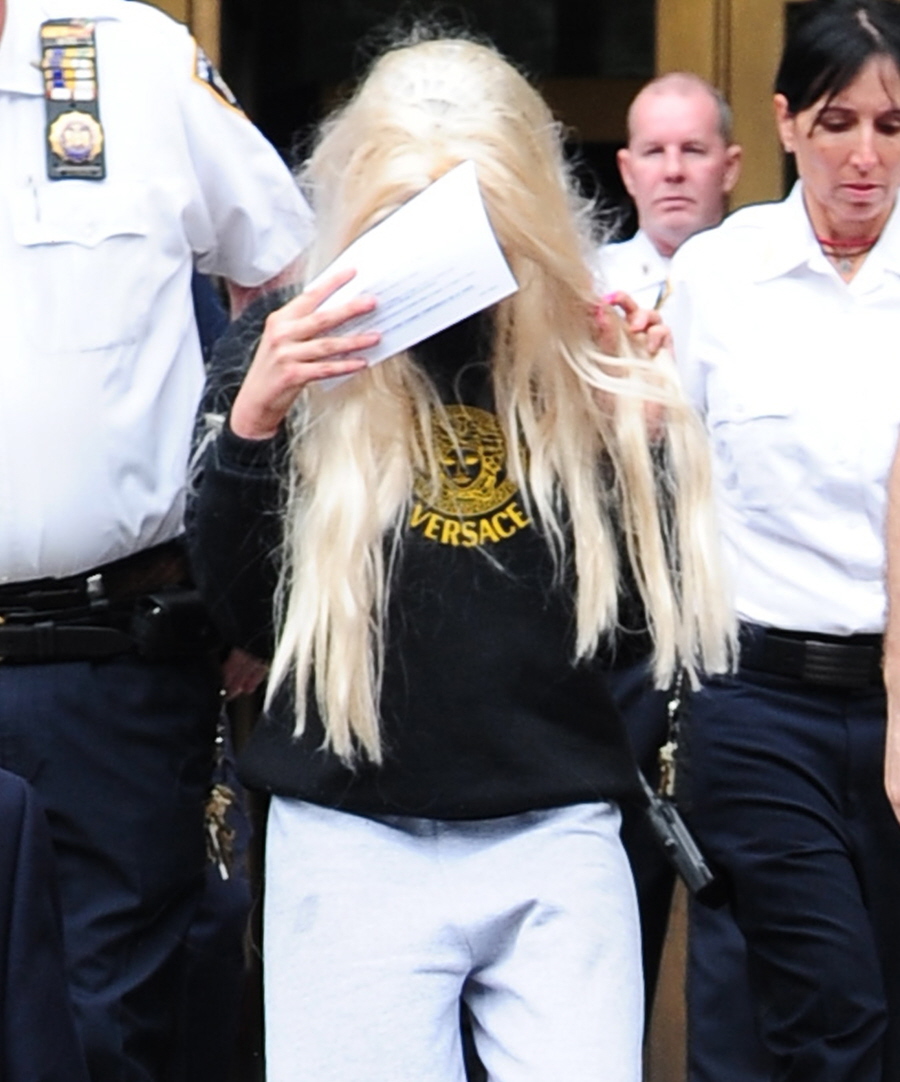 Photos courtesy of Fame/Flynet.