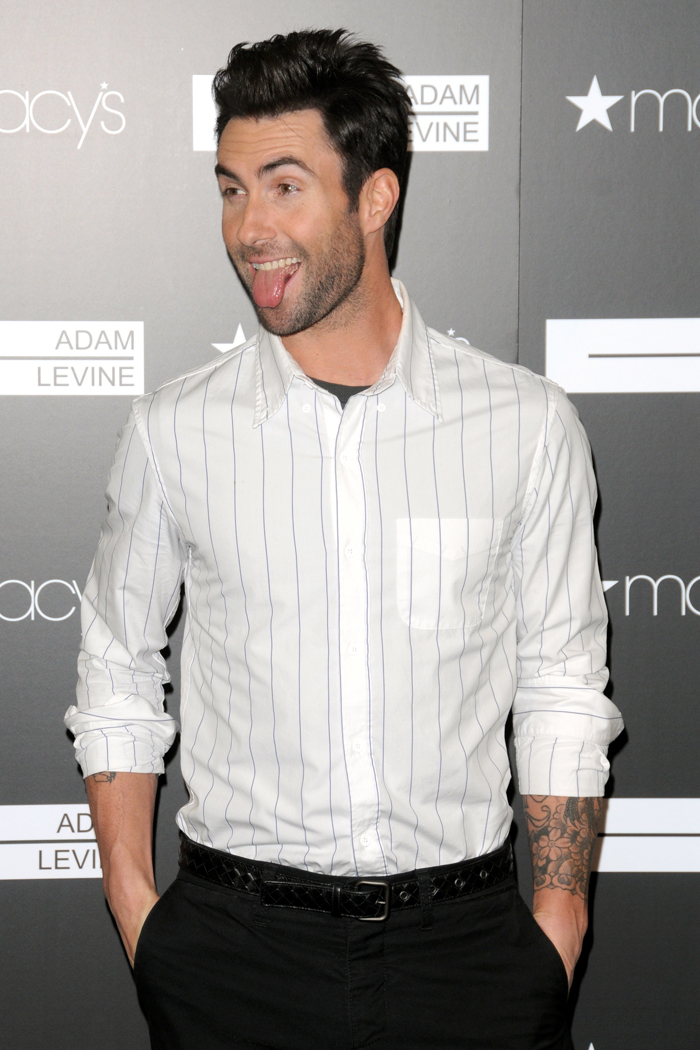 Adam Levine sure moves fast, and why not? The guy already admitted that he has no desire to marry (lest he get divorced, which does seem like a smart outlook) although he does appear to be a serial monogamist. More specifically, it appears that Adam is a serial modelizer with a preference (just like Leonardo DiCaprio) for Victoria's Secret models. Last June, he was sleeping with Behati Prinsloo just a few months after Anne Vyalitsyna publicly dumped him after a two-year relationship. Now it seems that Behati and Adam are over now too, and Mr. Overrated Rockstar has already moved on, but he's made a highly unpredictable move this time around and gone for a Sports Illustrated model. Shocking, I know. While the bandage dress preference of this girl seems rather predictable, she sure has fantastic hair and is quite pretty. Here's what Us Weekly has to say about this new relationship: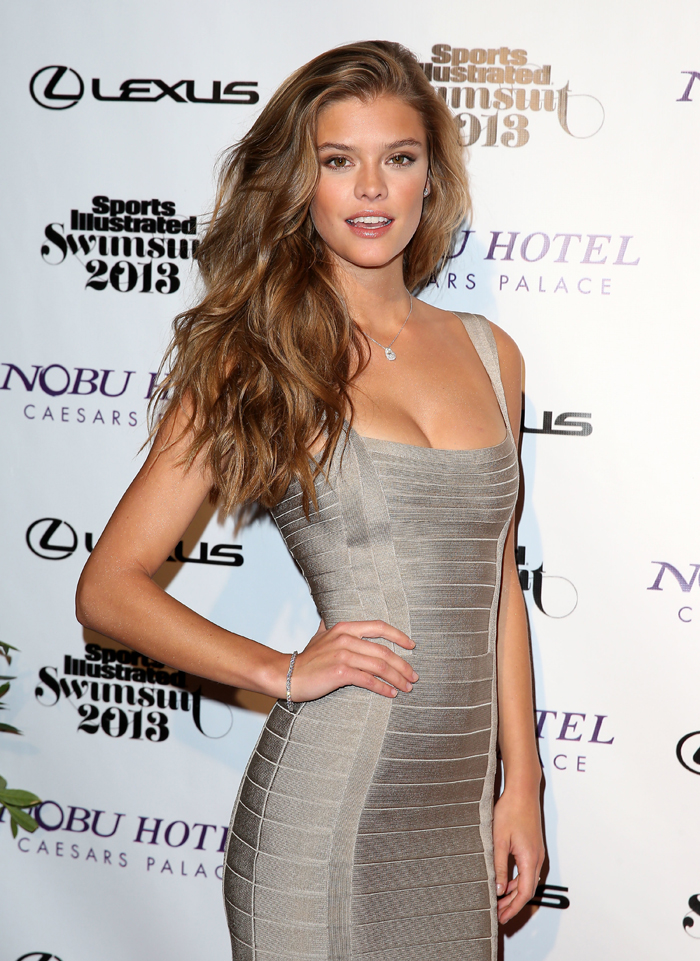 Adam Levine really wants to "Love Somebody" — and that somebody happens to be Sports Illustrated supermodel Nina Agdal! The Maroon 5 frontman and the brunette bombshell have been dating since early spring, multiple insiders tell Us Weekly exclusively.

Up until now, Levine was most recently linked to Victoria's Secret Angel Behati Prinsloo, whom he began dating in May 2012. The pair were rarely seen together in recent months, and at a May 14 Victoria's Secret event in Santa Monica, Calif., Prinsloo was tight-lipped when Us asked the Namibian-born beauty if she was single. Levine has not publicly commented on their split.

"Behati was in and out, but they finally ended it," a source close to Levine explains. "It wasn't an abrupt ending." Now that the Voice mentor is dating 21-year-old Agdal, the 33-year-old crooner is "having fun" again, the source adds. "It's still new."

It wasn't until recently that Agdal and Levine decided to take their romance public. The 5-foot-9 stunner was spotted on the set of The Voice May 23, and five days later, Agdal attended a live taping in L.A. "Her hair was up in a bun and she wore a low-cut, white sleeveless top and dark jeans," an audience member tells Us. "She was watching the show on a monitor with others backstage."

As their relationship moves forward, a source says, "Nina is happy she can be open and not hide anymore." Agdal recently made headlines of her own when she attended high school senior Jake Davidson's prom after Kate Upton was forced to cancel.

Prior to dating Agdal and Prinsloo, Levine was in a two-year relationship with Victoria's Secret model Anne Vyalitsyna. As exclusively revealed by Us last week, the 26-year-old model is currently dating New York Mets pitcher Matt Harvey.
[From Us Weekly]
Hmm. Well, I guess Adam gets what he wants from his models, so I suppose they should get something in return too, right? Nina Agdal is actually the same girl who just replaced Kate Upton on the notorious prom date, and Page Six makes it sound like Kate didn't hit Nina up for the task at all. Rather, it seems like Nina practically volunteered for the publicity-laden date. So she's very ambitious, and perhaps Adam will raise Nina's profile; and why shouldn't she welcome the opportunity to reap some benefits from dating the doucheface from Maroon 5?
All I know is that this girl may very well be 27 21 years old, but in all of these photos (taken this year), she looks so much younger than that.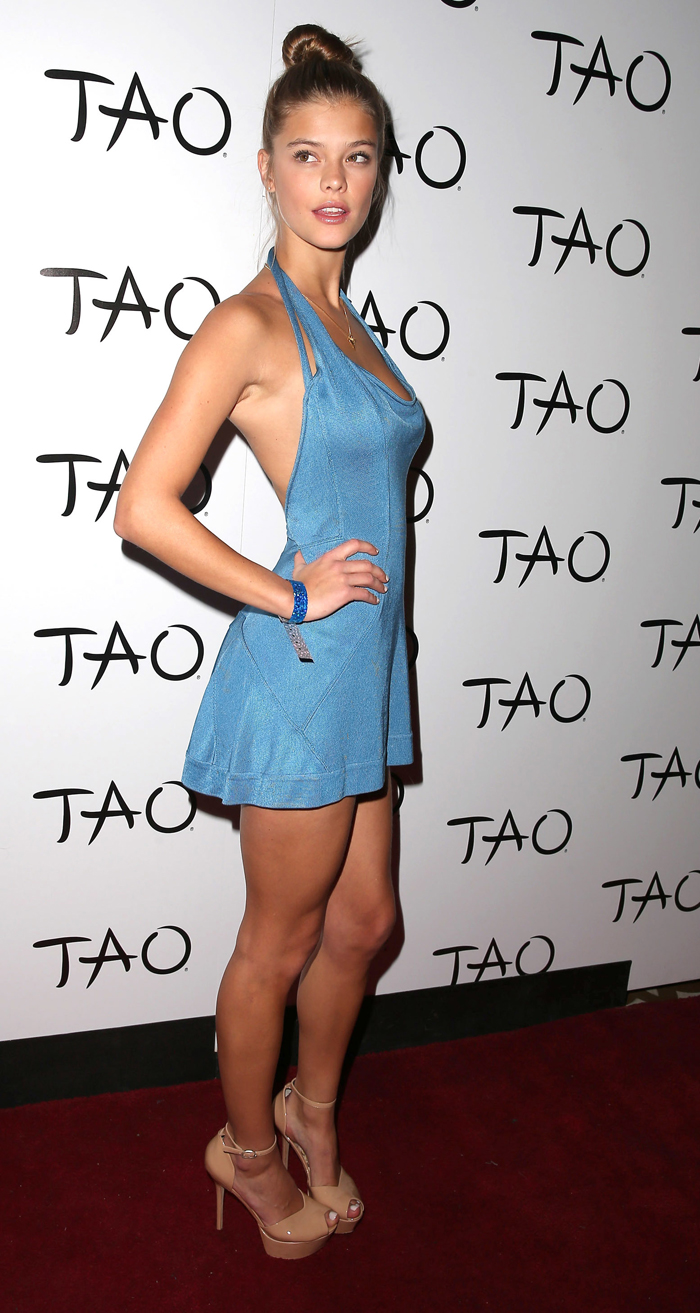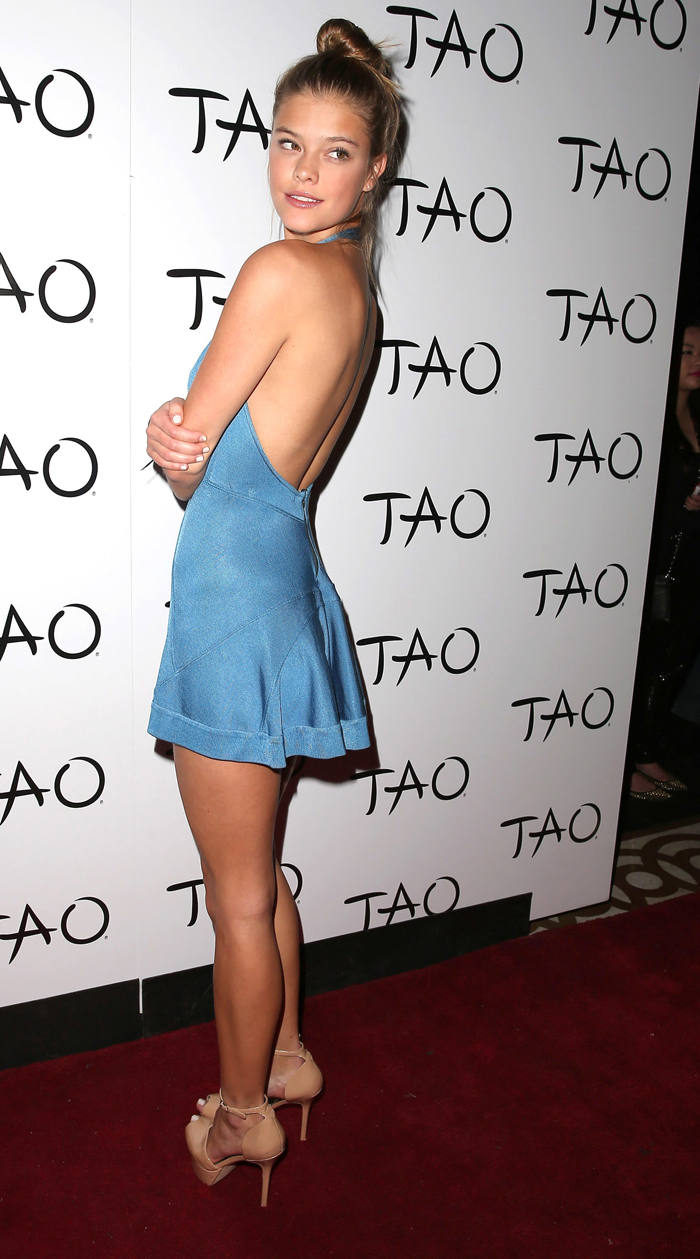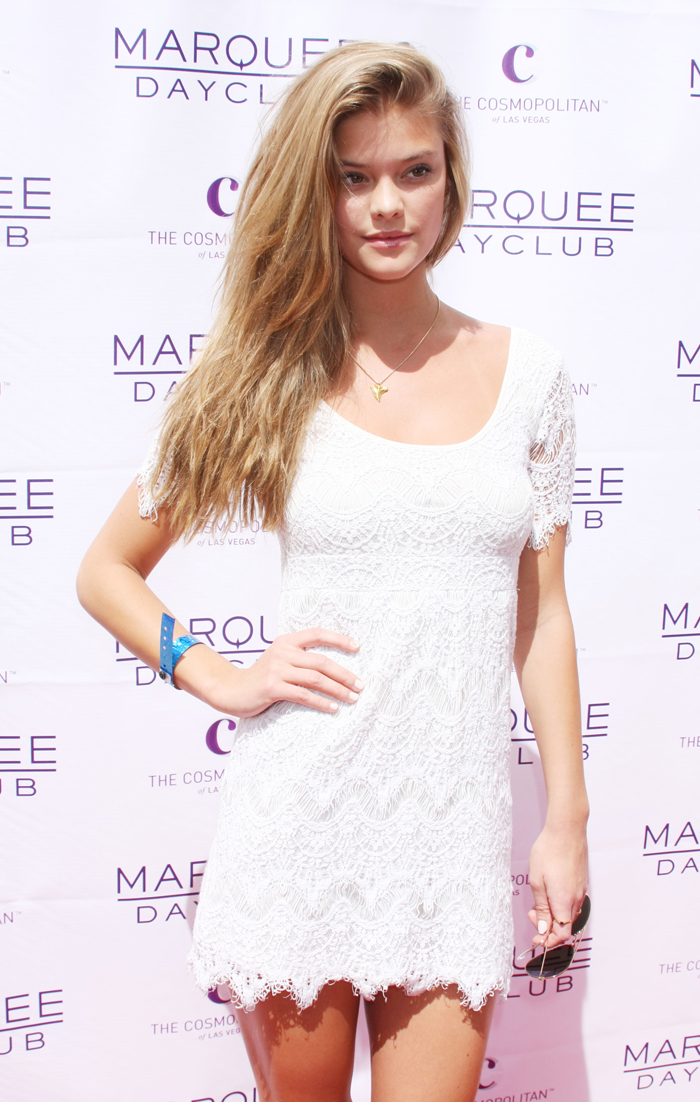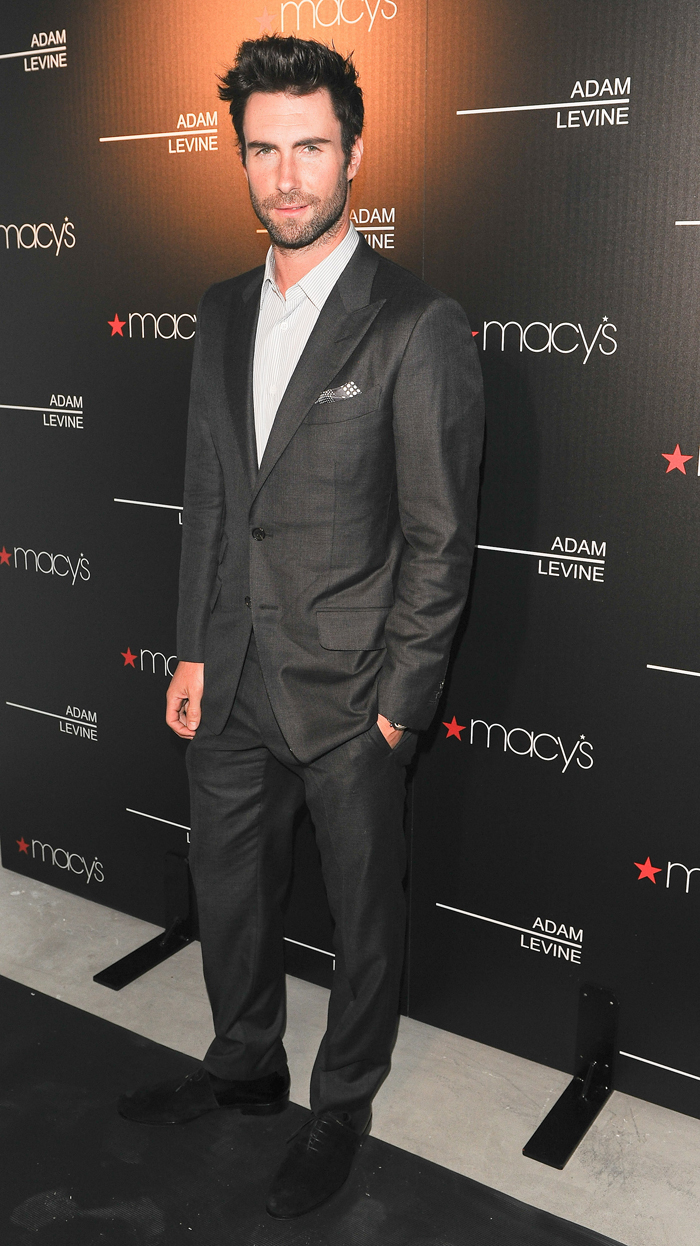 Photos courtesy of WENN